If you're looking for the best alcohol to pair up or mix with orange juice, then you're right where you should be — Our collection below consists of the top orange juice and alcohol concoctions. This list is based on our thorough tests, careful evaluations, and extensive market research. Dig in!
Orange juice is very popular with bartenders, especially since you can mix it with just about any liquor. Plus, it's filled with lots of vitamin C to help you combat viruses and also make you feel healthier. These recipes require all different kinds of oranges, such as the standard mandarin orange, as well as blood oranges, which have a sweeter juice and come in a nice pink color. 
This list would not be possible without the help of our peers, social networks, and local communities. Many of us are bartenders, alcohol lovers, orange farmers, and orange juice enthusiasts who enjoy adding a sneaky splash of alcohol into our OJ every now and then. These drinks are all suited for mornings, afternoons, or evenings. Now here's our collection:
7 Of the Best Alcohol & Orange Juice Mixes
1. Tequila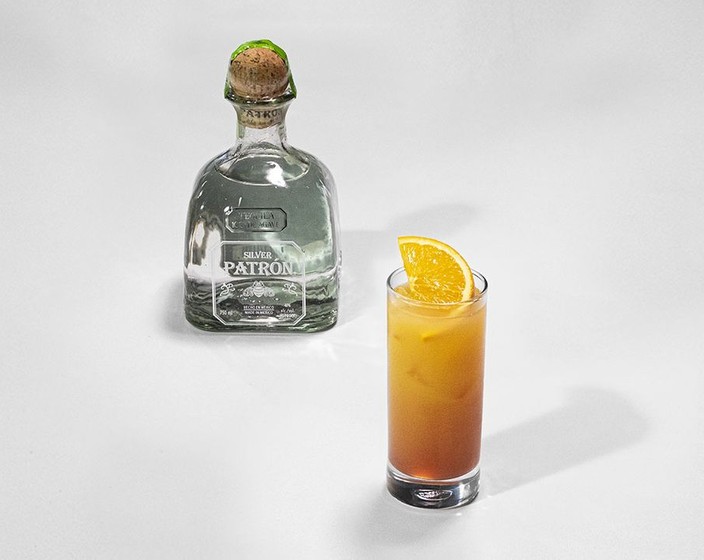 You can find loads of recipes that call for orange juice combined with a shot or two of tequila. Two of the most famous ones are the Orange Margarita, which combines orange juice, tequila, and triple sec, and the Tequila Sunrise cocktail, which brings together orange juice, tequila, and grenadine syrup. Both recipes are refreshingly sweet, with just a hint of sourness from the all-natural orange juice. 
Pros
Quite versatile in regards to citrus-based cocktail drinks, such as orange juice
Cons
Drinking tequila or any tequila-based cocktail on an empty stomach can cause the lining to be inflamed 
2. Champagne
When combined together, champagne and orange juice result in a delightful fizzy drink known as a Mimosa. The fizziness of the champagne complements the orange juice's tart yet sweet flavor, and the drink is recommended for Sunday brunch parties with friends or family members. Adding Prosecco instead of champagne gives the drink a sweeter flavor but with the same amount of fizziness. 
Pros
Has a lovely, bubbly sensation when drank 
Makes your drinks look and taste fancy
Cons 
A lot of champagne is very expensive 
3. Vodka
There's a reason why vodka is a hit when it comes to making cocktails — It's both odorless and flavorless, and the only thing you'll notice about it is the alcohol content. When combined with vodka, the orange juice transforms into the classic Screwdriver cocktail. This is a very refreshing cocktail, not to mention it's very easy to make as well, as it requires only two ingredients. 
Pros
Has a nice, fruity flavor from the orange juice
Simple and only requires two ingredients
Cons
Long-term effects of frequent vodka consumption can result in dementia
4. Rum
Coconut-flavored rum is the best type of rum to combine with orange juice, as it gives the drink a sweet and tropical vibe. This combination is sure to refresh you on hot summer days, and you'll feel like you've gone on vacation at your favorite resort. Or you can add some dark rum to the mix and turn it into a Caribbean-style alcoholic fruit punch that's sure to refresh your palate. 
Pros
Rum was a warming effect on the body, which makes your drink perfect for cold nights too
Cons
Despite coming in plenty of flavors, only a handful of rum goes well with orange juice
5. Bourbon
Mixing together bourbon and orange juice results in a drink that has a hint of sweetness from the liquor's caramel notes and the sourness from the juice. When making this drink, serve it in a highball glass with plenty of ice to dilute the somewhat overwhelming flavors of the two ingredients. This particular cocktail might only have one type of liquor, but it packs a punch.
Pros
Just like rum, bourbon is known for warming up the body a bit
Can control diabetes
Cons
Regular consumption of bourbon can increase your blood pressure
6. Schnapps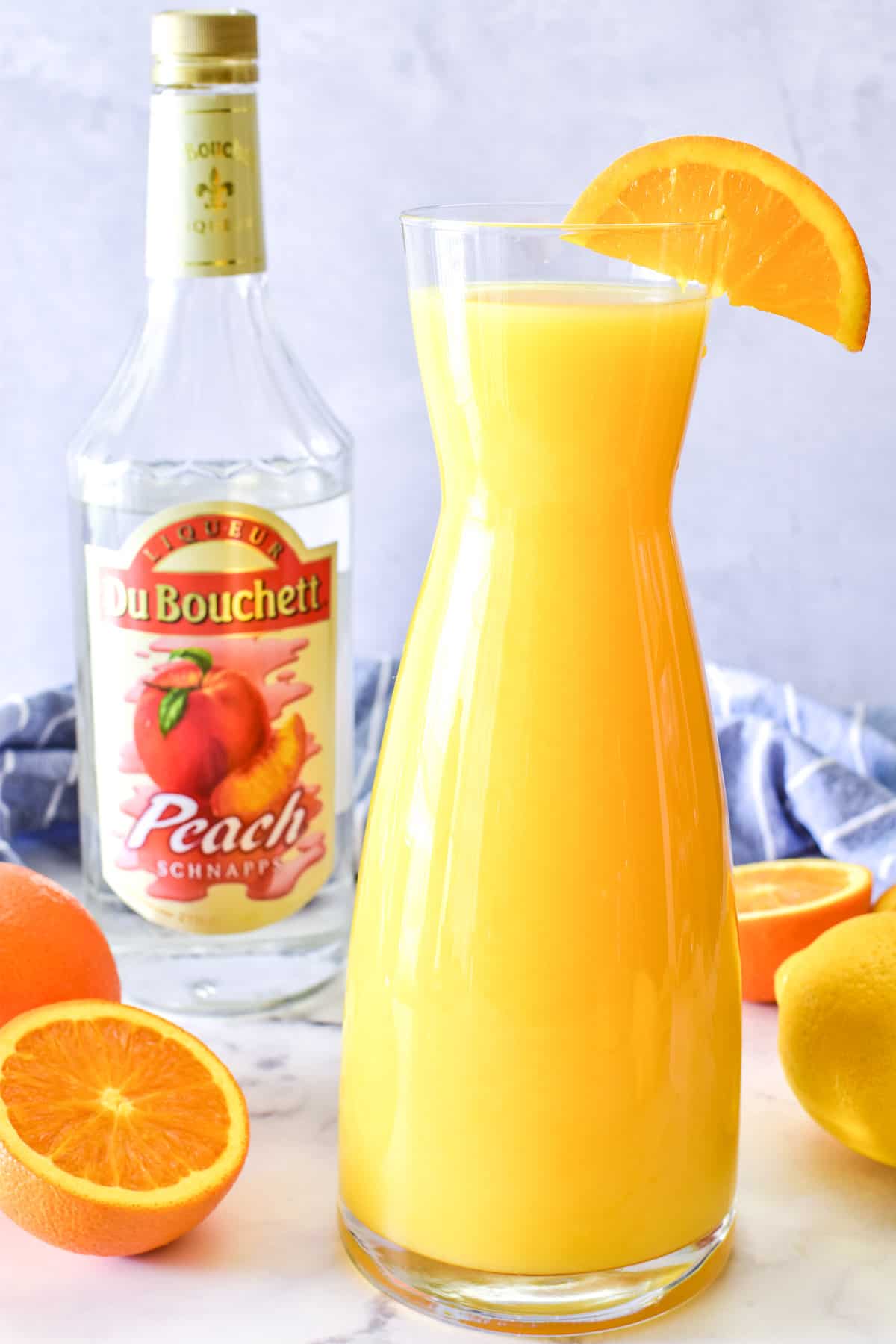 Peach schnapps is the best kind of flavor to combine with orange juice, as the taste of the schnapps overpowers the delicious tart taste of the citrus. The end result when you combine these two is a very sophisticated drink that is sure to be a hit at parties or even simple gatherings with friends. Other recommended flavors that you can add to orange juice include coconut, tropical fruit, and apricot, to name a few.
Pros
Schnapps come in dozens of flavors
You can customize the drink to your liking 
Cons
7. Campari
If you happen to get your hands on a bottle of Campari, then go right ahead and make a Garibaldi cocktail with orange juice. This is an Italian-based favorite that combines Campari, orange juice, and topped with a bit of foam. The Campari adds a subtle bitterness to the drink that isn't too overpowering, and the drink comes out very balanced, refreshing, and tangy at the same time. 
Pros
The perfect drink for summer
Has a wonderfully refreshing taste
Cons 
When not careful, Campari can make your drink overwhelming 
A bit hard to find outside of Italy
Very expensive
FAQ About the most Refreshing Orange Juice Based Alcoholic Drinks 
What Type Of Orange Juice Should You Combine With Alcohol?
All-natural is always the best option when it comes to combining orange juice with alcohol. Powered juice is fine, but the process of making powdered juice often results in the juice's nutrients being stripped away and giving the drink an artificial flavor. Not to mention, orange juice is packed with plenty of nutrients and can boost your immune system, similar to other citrus fruits.
What Happens If I Drink Orange Juice Daily?
Orange juice contains lots of vitamin C and antioxidants that can boost your immune and digestive systems. Meanwhile, orange juice with pulpy bits contains fiber and lowers your risk for heart disease. But bottled or boxed orange juice from supermarkets contains sugar and other artificial sweeteners, so to enjoy the health benefits of pure orange juice, just purchase some oranges and use a juicer to squeeze out the juice from it. 
A Summary of What Alcohol Goes Best with Orange Juice
According to our peers across our local communities of bartenders and alcohol lovers, tequila is the best alcohol to drink alongside orange juice. Tequila has a nice fruity taste that complements orange juice really well, with a somewhat spicy note. There are also countless lists of beverages that can be mixed with orange juice and tequila, ranging from the simple to the complex. 
But as mentioned, tequila can cause upset stomachs when ingested too much, so be sure to complement your alcohol and orange juice mixes with a full lunch or even just a light snack. Pick a grilled barbecue sandwich as the strong smokey flavors of the meat offset the tang of the drink or a slice of sugary-sweet angel food cake.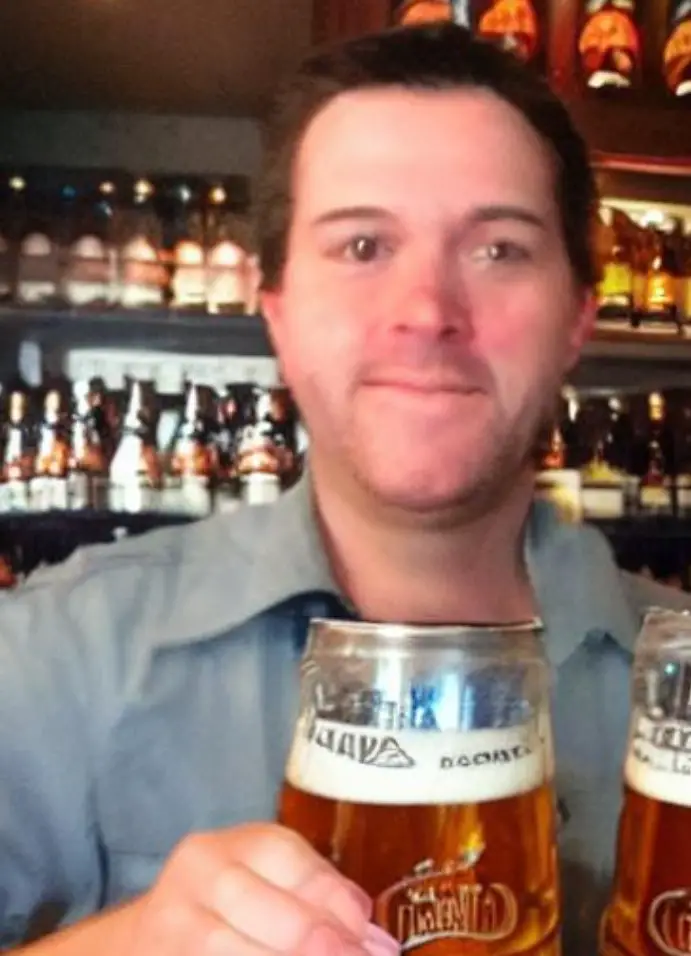 I am a passionate beer connoisseur with a deep appreciation for the art and science of brewing. With years of experience tasting and evaluating various beers, I love to share my opinions and insights with others and I am always eager to engage in lively discussions about my favorite beverage.