Thinking of ways to spike your favorite pineapple juice? Here, we share our carefully pruned roster of the best types of alcohol to mix with pineapple juice. So dive right in!
Pineapple juice is such a versatile ingredient to add to any type of liquor — In fact; there are over 200 kinds of pineapple-based cocktails and alcoholic drinks in existence. Lots of alcohol lovers appreciate the funky and somewhat sweet-sour taste that pineapple juice brings, and this works well with many kinds of alcohol. 
The alcohol and pineapple juice mixes in our collection come highly recommended by our peers, many of whom are alcohol connoisseurs, bartenders, and just about anyone who regularly enjoys a nice, cold drink of pineapple juice, no matter if it's alcoholic or not. These recipes are all a combination of straightforward techniques and comprehensive ingredients.
Pineapple juice also comes with plenty of health benefits. We talk about this in more detail below. So let's start!
Top 6 Best Types of Alcohol for Pineapple Juice
1. Tequila 
A combination of pineapple juice and tequila is simple to make but still spectacular nonetheless. It's a cocktail that shows off a lovely combination of both ingredients — And you're free to enjoy them as is or by adding a couple more ingredients to bring out the flavor. This drink will surely refresh you and makes an amazing accompaniment to barbecue sandwiches or Tex-Mex cuisines, such as tacos, burritos, or a plate of nachos. 
Pros
Certain brands of tequila have a fruity flavor to it that accompanies pineapple juice nicely 
Has low calories and no carbohydrates
Cons
Drinking this combination on an empty stomach can cause the lining to become inflamed
2. White rum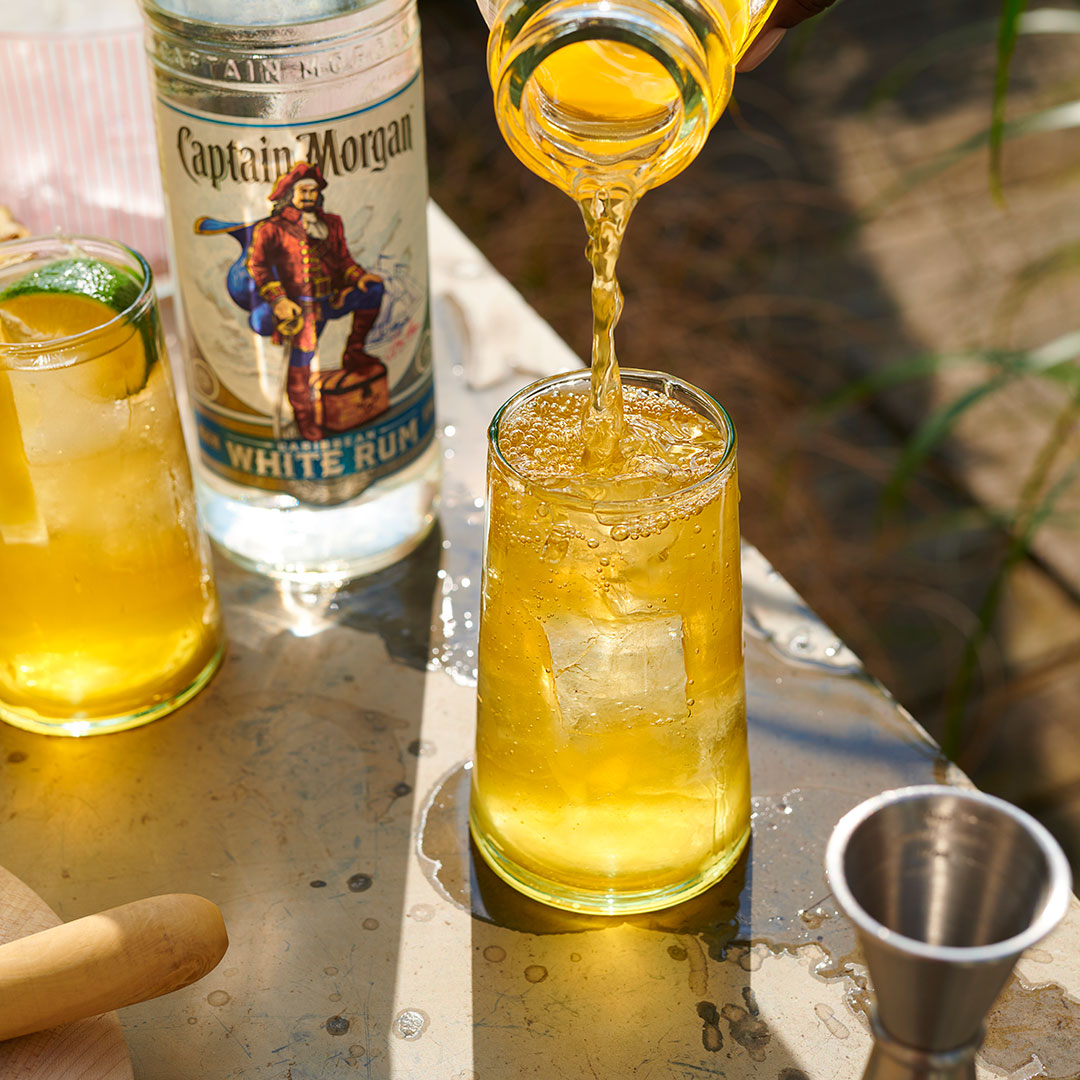 A combination of white rum and pineapple juice is easy to make. It's bound to refresh you on hot summer afternoons or on weekend gatherings with friends or family members. White rum itself has a distinct taste that compliments the tartness of the pineapple juice easily and is definitely one of the more underrated liquors when it comes to making cocktails. 
Pros
White rum is a great addition to any tropical-based cocktail 
Has a light, lovely, and fruity aftertaste 
Cons
Excessive consumption of rum can lead to liver damage
3. Sparkling wine
With sparkling wine, you can mix it together with pineapple juice and create a mimosa. Mimosas are well-loved by so many people as it's easy to make, very refreshing to drink in the summer season, and only have several ingredients. You can use Prosecco sparkling wine to create this amazing drink and top it off with some coconut foam topping for a bit of pizzazz. 
Pros
Sparkling wine has notes of citrus, vanilla, and apple
Has a creamy and toasty flavor when added to pineapple juice
Cons
Excessive consumption increases the risk of cancer
It may change or disrupt your sleep patterns if not consumed in moderation
4. Whiskey
You can upgrade the regular Whiskey Sour cocktail by adding in a splash of pineapple juice. Whiskey Sour is often made with whiskey (or bourbon), lemon juice, syrup, and egg white as an option. Pineapple juice gives this mix a somewhat sweet aftertaste that can tone down sourness. Plus, pineapple juice provides a modern spin on this classic drink, as Whiskey Sour is a drink that goes back to the 1860s. 
Pros
Whiskey lowers your risk of heart disease
Has a sweet, caramelly flavor that warms your body after a sip
Cons
Excessive drinking can cause digestive problems and makes you susceptible to cancers
5. Vodka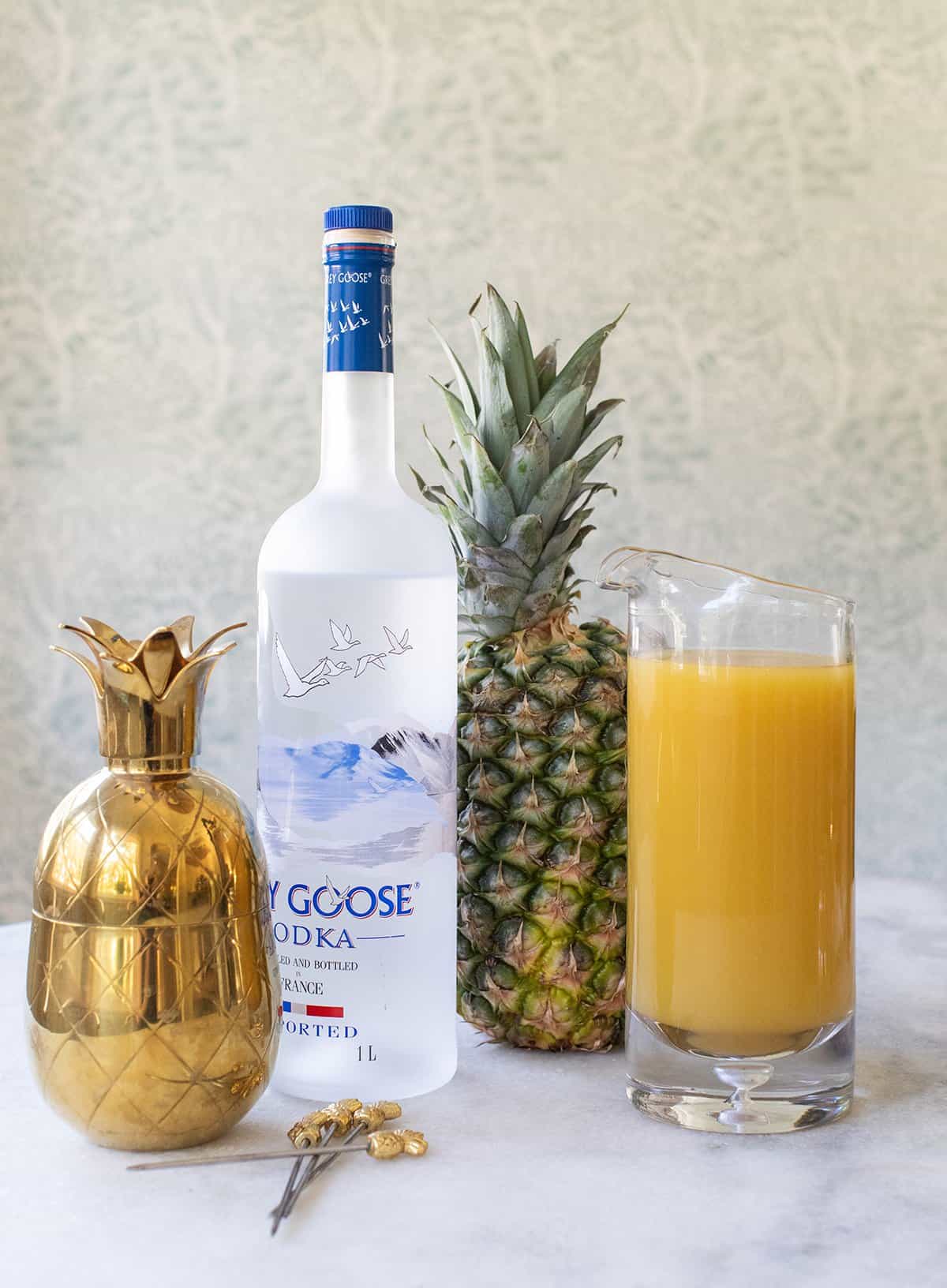 Vodka, despite its lack of flavor and color, actually goes nicely with pineapple juice. You can drink it on its own or add a small bit of lime juice to increase sourness. This recipe is easy and simple to make, especially if you have both ingredients stored in your fridge. If you find the drink too sour, you can omit the lime and replace it with grenadine syrup instead.
Pros
A very simple recipe
Increases blood flow and circulation in the body
Cons
Excessive consumption may weaken your immune system 
6. Campari 
Campari is a type of Italian bitter that is known for being one of the ingredients in a Negroni cocktail. Campari is what makes the Negroni dry and somewhat has a bitter aftertaste, but adding it to a pineapple juice-based cocktail does quite the opposite. The Campari balances the tartness of the juice and makes it taste more complex. 
Pros
The end result is tart, fruity, bitter, and sweet 
Add in some pineapple leaves to the drink to give it a fancier look
Cons 
Like with most European alcohols, Campari is hard to find in stores
A bit expensive 
FAQs About Pineapple Juice & Alcohol
Is Drinking Pineapple Juice Every Day Healthy?
Pineapple juice is a healthy beverage. But drinking it every day also has its downsides. This report from Healthline says that drinking a glass of pineapple juice daily can increase your risk for heartburn and other cardiovascular diseases. Pineapple juice also includes a high amount of potassium, which can cause kidney failure. However, the positives still outweigh negative effects, so you can still drink pineapple juice — But in moderation. 
Should You Drink Pineapple Juice After Wisdom Tooth Surgery?
Yes! Pineapple juice includes an enzyme known as bromelain, which has anti-inflammatory and pain-relieving effects. Some dentists actually recommend that you drink pineapple juice in lieu of over-the-counter pain-relieving medicine, which could have terrible side effects if taken in excess. It also reduces bruising and swelling in the gums, which, in turn, can speed up the recovery process of your tooth surgery. 
A Summary of the Best Alcohol for Pineapple Juice
Combining fruit juices, including pineapple, isn't a strange concept. The taste of pineapple juice is quite unique, so it definitely stands out among other citrus fruits like oranges or even apples, mangoes, and grapes. Pineapple juice with nothing but crushed ice already tastes good, and throwing in a splash of your favorite liquor results in a delicious cocktail. 
Among the contenders across our selections, we choose tequila as the best alcohol to mix with pineapple juice. That's because tequila and pineapple juice together give your cocktail a tropical mixture that you just won't be able to find anywhere else. This delicious combination will surely be able to satisfy even the most discerning taste buds.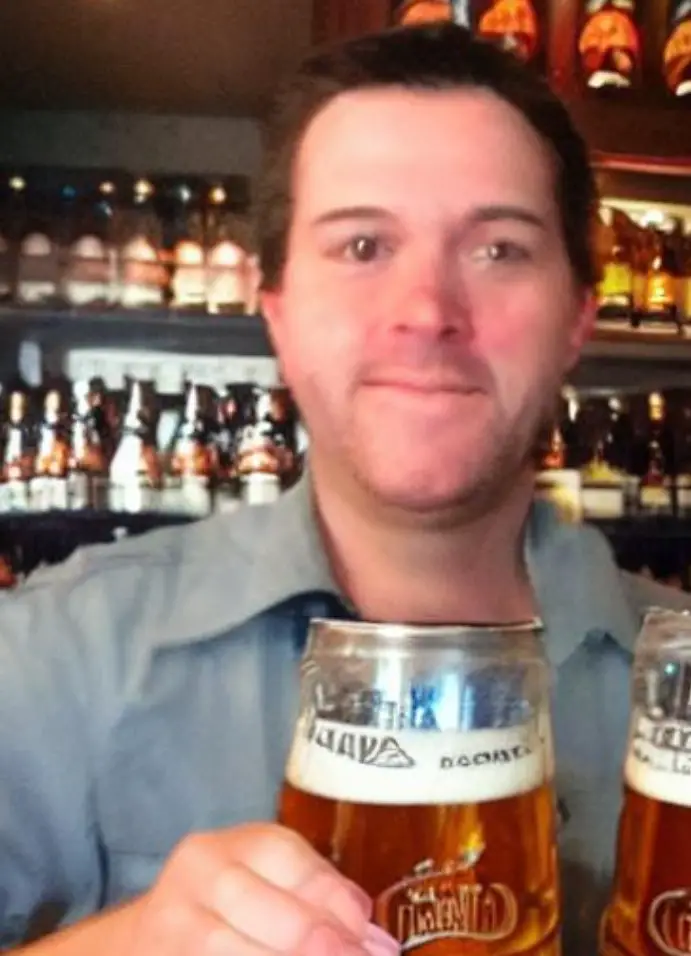 I am a passionate beer connoisseur with a deep appreciation for the art and science of brewing. With years of experience tasting and evaluating various beers, I love to share my opinions and insights with others and I am always eager to engage in lively discussions about my favorite beverage.