The following is a list of the best alcoholic beverages to combine with Squirt. But what is Squirt, exactly? Squirt is a brand of citrusy carbonated soda that is similar to Sprite, 7-Up, and Mountain Dew, to name a few. It is owned by the Dr. Pepper company and is only available in North America. According to the product's history, Squirt has actually been around since 1938, making it one of the oldest beverages in production.
This list would not be possible without the help of several beverage enthusiasts, bartenders, and just about everyone who enjoys guzzling down this soda brand – Though admittedly since Squirt isn't readily available worldwide, the opinions were a bit limited. But we can assure you that all of the alcohols mentioned in this roster have all worked well with Squirt, and you are sure to enjoy them as well. That being said, let's begin!
5 Alcohols That Pair Up Nicely with Squirt Soda 
1. Tequila 
In Mexico, there exists a popular cocktail known as the Paloma – It is comprised of Squirt soda, lime juice, and of course, tequila. Some bartenders have used fresh grapefruit juice as Squirt isn't readily available, but a couple of them have also insisted that the carbonated soda drink really is the way to go when it comes to this cocktail. The Paloma is usually served in a highball glass with a salted rim, similar to other popular citrusy-themed cocktails like Margaritas. 
Pros
Very easy to make and requires only three ingredients
Cons
Tequila is a strong liquor, so be sure to eat something heavy first before enjoying this cocktail 
2. Brandy 
Combining brandy and Squirt soda together can result in an upgrade to the classic Old Fashioned cocktail. The citrusy flavor of the Soda can transform your beverage into something sour or sweet, depending on the ingredients that accompany it. Other ingredients that you can add to the drink are bitters, grenadine syrup or simple syrup, or even a dash of orange juice or cherry liqueur. 
Pros
Gives your drink a sweet, sour, or bitter finish depending on how you make it
Cons
Some fans of the classic Old Fashioned might not be enthusiastic about soda getting mixed in 
3. Whiskey
This combination is a good cocktail to drink for the fall season, although it suits the warm summer afternoons as well. Combining the caramel flavors of whiskey with the flavors of Squirt soda – Along with a squeeze of lime juice – Provide this drink with a sour flavor that isn't too overwhelming. You can also dilute the sourness even further by adding ginger ale to the mix. Scotch whiskey is the best kind of whiskey to combine with this beverage. 
Pros
The caramel notes of whiskey can contrast the grapefruit flavors of Squirt soda
Cons
Too much whiskey consumption can result in heart failure and high cholesterol
4. Vodka 
This is a very simple and easy cocktail to make, and you can add more ingredients to it if you wish. It's also got a refreshing taste to it, which makes it perfect for practically any season. The combination of vodka and Squirt soda is a hit when you serve it at brunch parties with friends, a casual get-together with family members, or just all by yourself while sitting in your garden, balcony, and patio on a warm summer day. 
Pros
Vodka lacks flavor and odor, making it versatile for any drink
The fizz of the Squirt soda goes well together with that kick from the vodka in the end 
Add in some flavored vodka to take the drink up a notch
Cons 
Beginner bartenders tend to add in more vodka than usual due to a lack of measurements, and this results in a rather potent drink 
5. Gin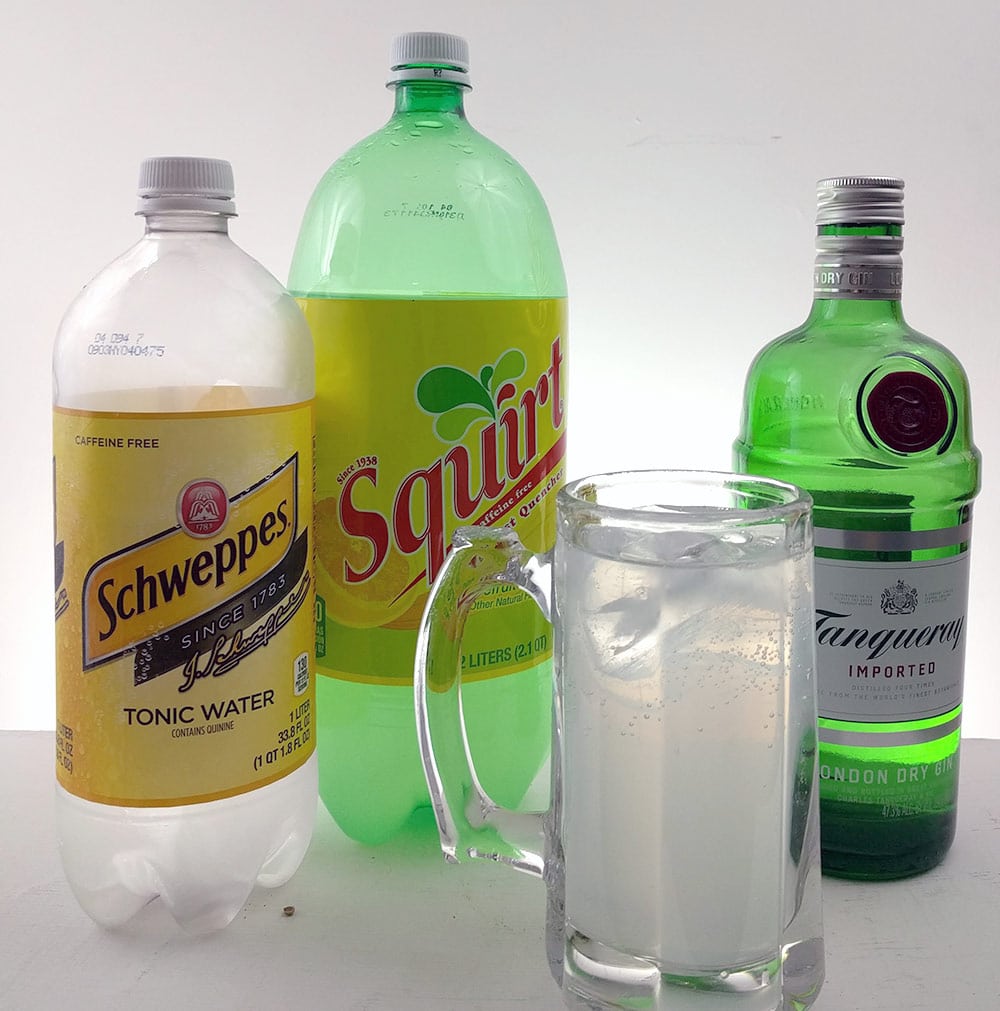 This is a fun twist on the classic Gin & Juice cocktail by adding in Squirt soda instead of regular grapefruit juice. This combination removes that lovely pink shade that usually comes with a grapefruit juice and gin combo, but the flavor is still worth it in the end. The Squirt soda adds some fizz and a subtle yet very sweet citrusy flavor to this drink that you will surely enjoy. 
Pros
It can be prepared in five minutes
Easy and simple to make
Very refreshing and perfect during the summer
Cons
Long-term effects of gin can result in brain damage
FAQs About Alcohols and Squirt Soda 
Is Squirt Soda a Healthy Beverage?
Not exactly. According to this study from StudyMoose, Squirt contains at least 38 grams of sugar, and what makes this worse is that this sugar is from high-fructose corn syrup. High-fructose corn syrup (HFCS) is considered to be one of the leading causes of obesity among adults and has also been linked to other diseases such as diabetes and heart failure. High-fructose corn syrup also increases your risk of weight gain, especially when you consume it daily. 
Why Is Squirt Considered A Good Mixer for Alcohol?
It all lies in advertising. Back in the 50s, one of the first print advertisements for Squirt claimed that it made alcoholic beverages "smoother." Another ad from the 70s said the same thing but with more elaboration, stating that Squirt "treats vodka, gin, and whiskey with respect."
This was accompanied by photos of the soda beverage standing beside tongs, a bucket of ice, and a highball glass – As if the soda is the alcoholic drink itself. Despite its lack of international reach, Squirt is actually a major player in the world of alcoholic beverages. 
What Are The Other Ingredients In Squirt?
Aside from HFCS, Squirt also includes carbonated water, citric acid, natural flavors, calcium disodium edta, modified corn starch, sodium benzoate, and ester gum. It does contain all-natural grapefruit juice, but only around 2%. It's always nice to find real fruit in sodas, but this isn't enough to make a health difference – And when you drink a can of Squirt, you shouldn't assume that you're also drinking pure all-natural grapefruit juice. 
Alcohols That Go with Squirt Soda – A Quick Roundup 
Due to the popularity of the Paloma cocktail in Mexico, it's safe to say that tequila is the best option when it comes to combining Squirt with alcoholic drinks. Squirt tastes absolutely amazing with every alcoholic beverage, but tequila takes it to the next level. The citrus flavor of the soda improves the agave notes of the liquor and makes it a true match made in heaven.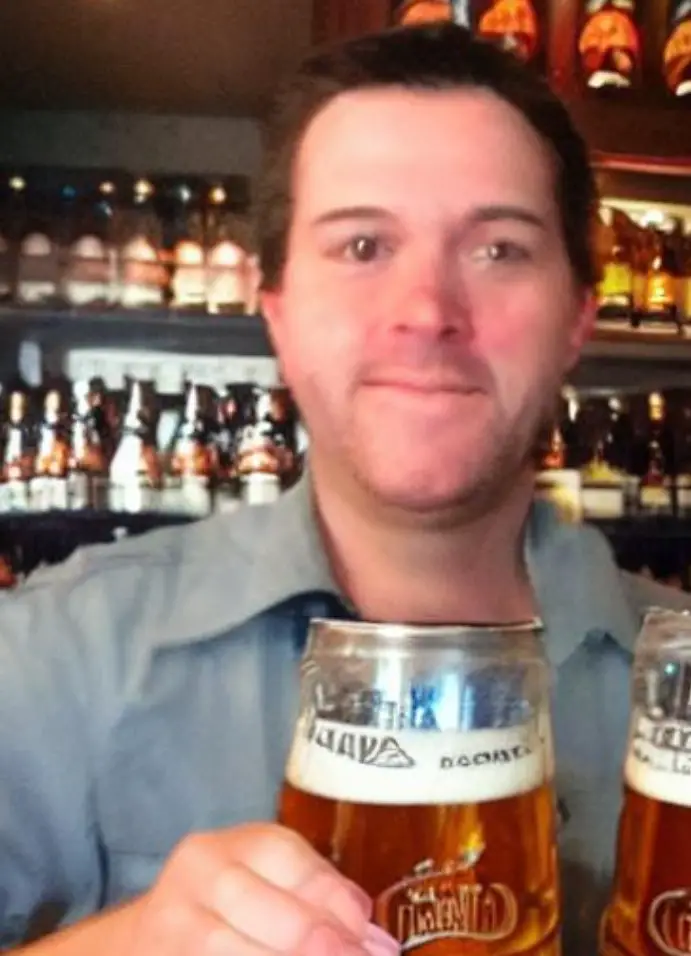 I am a passionate beer connoisseur with a deep appreciation for the art and science of brewing. With years of experience tasting and evaluating various beers, I love to share my opinions and insights with others and I am always eager to engage in lively discussions about my favorite beverage.