Have you thought about whether you could have a tasty drink without feeling bad about the sugar? Alcoholic beverages with no added sugar enter the scene as champions of moderation, giving us the opportunity to enjoy our favorite beverages without the undesirable side effects.
These drinks are here to prove to you that enjoyment and health can coexist peacefully, regardless of your commitment to a sugar-free lifestyle or your desire for a more balanced manner to raise your glass.
This post will introduce you to a carefully curated selection of zero-sugar libations, from timeless classics to modern creations. 
1. José Cuervo Sparkling Margaritas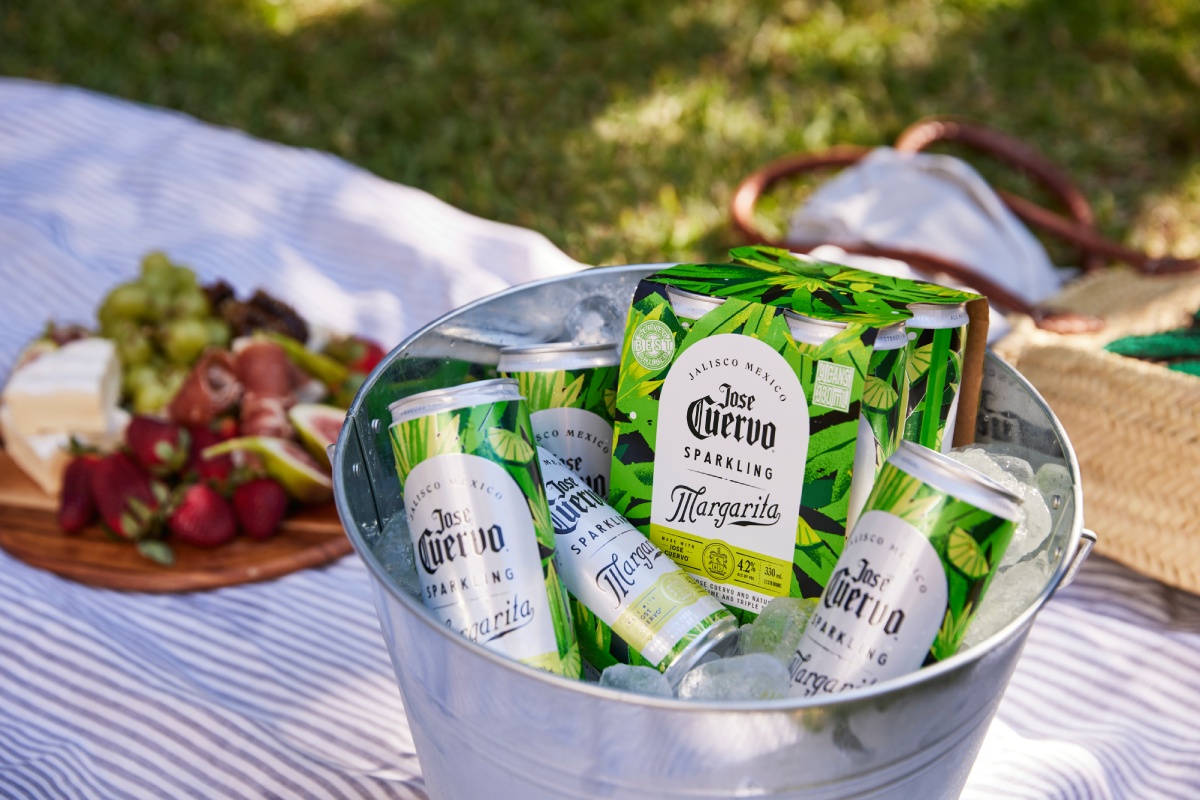 If you love José Cuervo, you'll definitely enjoy their ready-to-drink Sparkling Margaritas. They come in three delicious flavors: Rosé Margarita, Strawberry, and Paloma. Whether you're having fun with your friends and family or want some refreshment for yourself on a hot summer night, this zero-sugar canned drink is all you need. Simply grab a four-pack and head to the beach for a refreshing and enjoyable tropical treat. 
2. Vignobles Bulliat Crémant de Bourgogne Brut Nature
Vignobles Bulliat Crémant de Bourgogne is a bone-dry sparkling wine made from 100% Chardonnay grapes. It is also known as "brut nature" to indicate that no sugar has been added during the winemaking process. The grapes are hand-picked at an early stage and fermented using the méthode traditionnelle, which produces fine bubbles. This wine is a great choice for those who are looking for a sugarless beverage to enjoy on special occasions.
3. Truly Spiked & Sparkling Water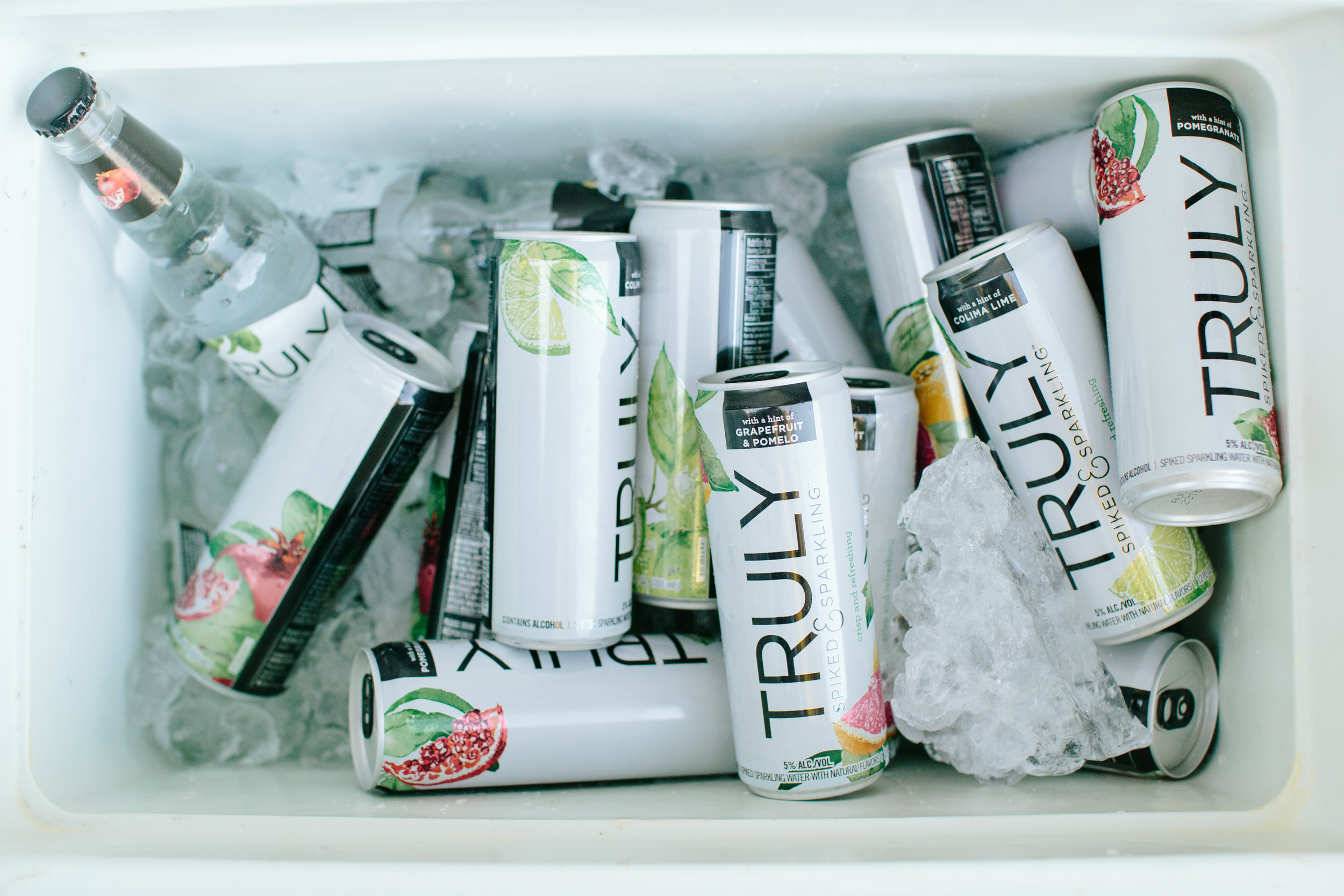 Truly Spiked & Sparkling is one of the lowest-calorie mixed drinks around. It is a light and refreshing alcoholic drink with only 5% ABV, 100 calories, and 2 grams of carbs per serving. Choose from over 30 flavors, including Lime, Passion Fruit, Wild Berry, and Grapefruit. So if you need a nice cool buzz in the hot summers, Truly Spiked & Sparkling Water is a solid option. 
4. V5 Botanical Cucumber Mint Vodka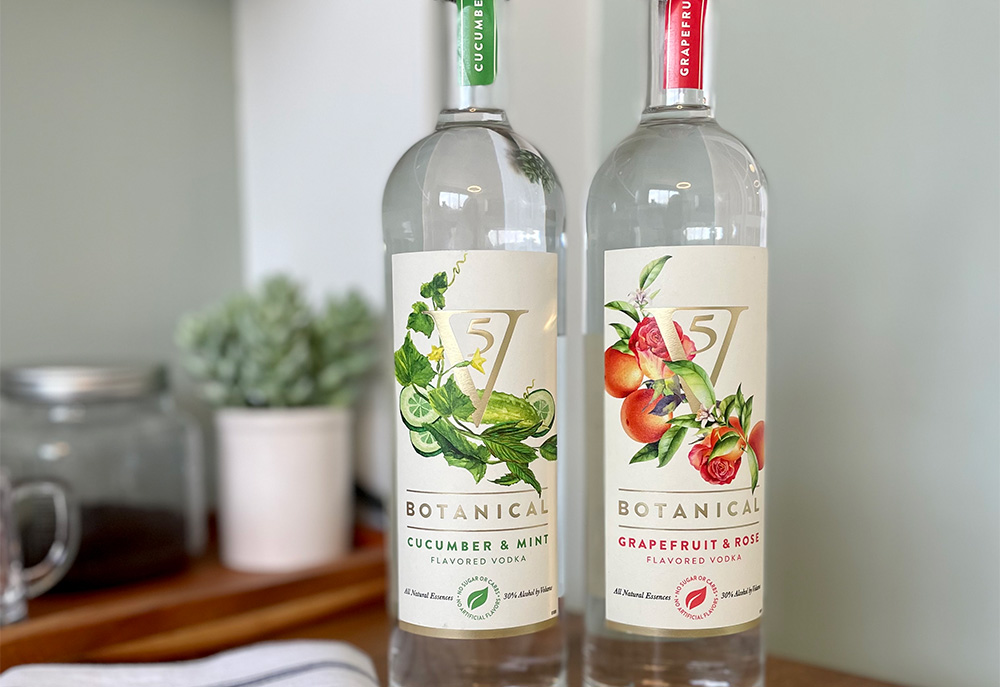 If you need clean spirit options, Botanical Cucumber Mint Vodka, free of sugars and other additives, should definitely be on your list. It has a combination of cucumber and mint flavor and offers very crisp and cooling floral notes. Whenever you need to buzz off the summer heat or just need a refreshing drink, just mix it with pure water with a few slices of fresh cucumber for a thirst-quenching summer. 
5. West + Wilder Canned Wines
If you need a sugar-free drink that you can definitely serve to your wine snobs, check out this great option that happens to come in a can. This small can of vodka brings a unique taste to your taste buds with a mixture of white blend and soaked strawberries, yellow plums, rose water, as well as watermelon rind. If you love to drink beer but are afraid of calories, this low-sugar, fruity West + Wilder drink can't be beaten.
6. Slow & Low: Rock & Rye
Hunting for a low-sugar beverage that has a bit more punch than wine or malt liquor? It's time you take your hands on whiskey — Slow & Low 84-proof whiskey cocktail. This mini can come with all flavors of Signature Slow ingredients, including honey, Angostura-style cocktail bitters, orange peel as well as a pinch of rocky candy. (Just a lit warning: the dark liquor might give you handover but with a spirit this strong, you might just need one).
7. Bandit Wines
Are you traveling with a bunch of friends? This Bandit Wine is a go-to option for a true wino that will make your travel adventurous. While drinking this light drink, you will realize that there will be no additives or sugars that come in the way of you and your wine.
You can also try other low-sugar drinks from this brand, such as Dry Rosé, Merlot, Cabernet Sauvignon, Pinot Grigio, Sauvignon Blanc, Red Blend, or Chardonnay (all made from premium California grapes). This is such a light drink that having two or three will have no harm. 
8. BABE Wine
The name is so cool, isn't it? But how about the taste? From the creators of the unpopular "White Girl Rosé," this alcoholic low-sugar drink comes in a perfect size to make sure you are never over-served. Whether you are partying with your friends on a hot summer night or just need a refreshing drink to give yourself a buzz, get this amazing drink which is available in Pinot Grigio and a Red Blend.
9. High Noon Sun Sips
While other brewing companies often use alcohol brewed from sugar, High Noon Sun Sips stands out because it gives you a buzz with straight-up vodka.
The 100-calorie drink comes with a mixture of sparkling water, vodka, and juices such as grapefruit, watermelon, pineapple, peach, lime, and black cherry – so next time someone asks for a healthy, low-calorie alcoholic drink, this is the perfect recommendation you can make to them, and they will always be grateful to you. The best part? This canned drink is totally gluten-free. 
10. Cocktail Squad Canned Cocktails
Want to enjoy some classic cocktails in a can? This zero-sugar drink comes with Vodka Soda, Bourbon Smash, and Margarita, as well as Gin and Tonic. To make it a balanced drink, you can always mix it with pure water, lime wedges, and fresh mint leaves. Moreover, these 12-ounce cans are a bit larger than many of the competitors we see in the market. That means a little bit extra party and a little bit more buzz. 
Conclusion
Every person has their own taste, mind, and tendencies. Being mindful of the sugar and other additives in your drinks can help you make more healthy choices. However, adopting a healthy way of life doesn't mean you need to give up on all the enjoyment of your life. With these 10 alcoholic zero-sugar drinks, you can enjoy your favorite drink gluten-free. 
Whether you prefer a vodka drink with fruity flavors, or a little but heavy drink that will give you a buzz, we have mentioned all types of drinks for every taste. So raise a glass to a sugar-free lifestyle without compromising on your enjoyment and energizing choices. Cheers!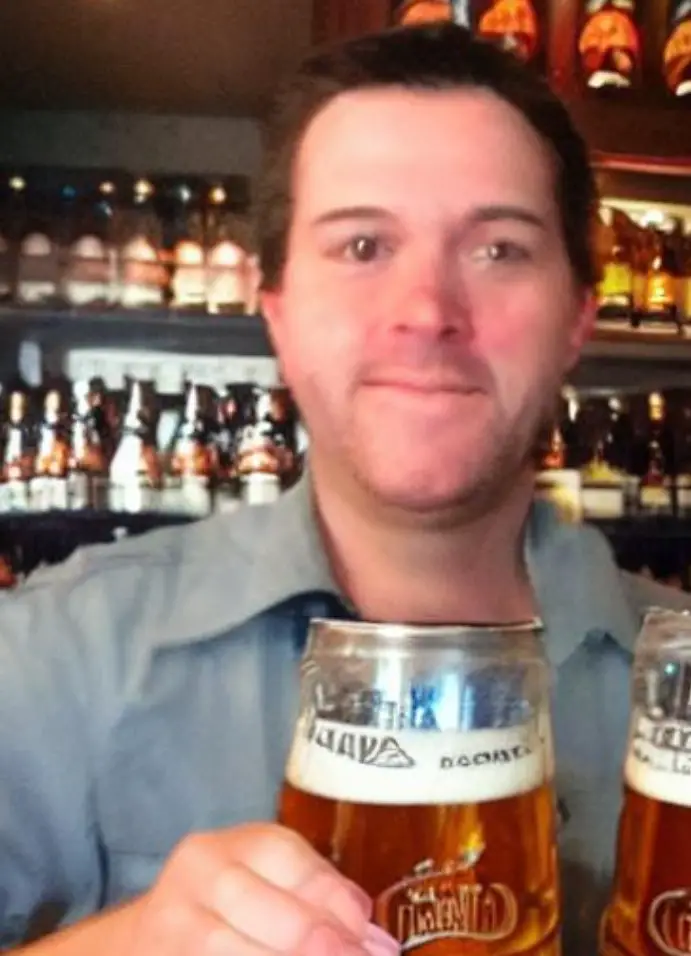 I am a passionate beer connoisseur with a deep appreciation for the art and science of brewing. With years of experience tasting and evaluating various beers, I love to share my opinions and insights with others and I am always eager to engage in lively discussions about my favorite beverage.