Liven things up at your college parties by tasting the best alcoholic drinks suitable for high school students. 
College life without wild parties is dull, and parties without a drinking scene are boring, so check out the ten best alcoholic drinks for college parties. Whether you want trendy concoctions, traditional cocktails, or just a glass of beer, you will love this compilation.
1. Jungle Juice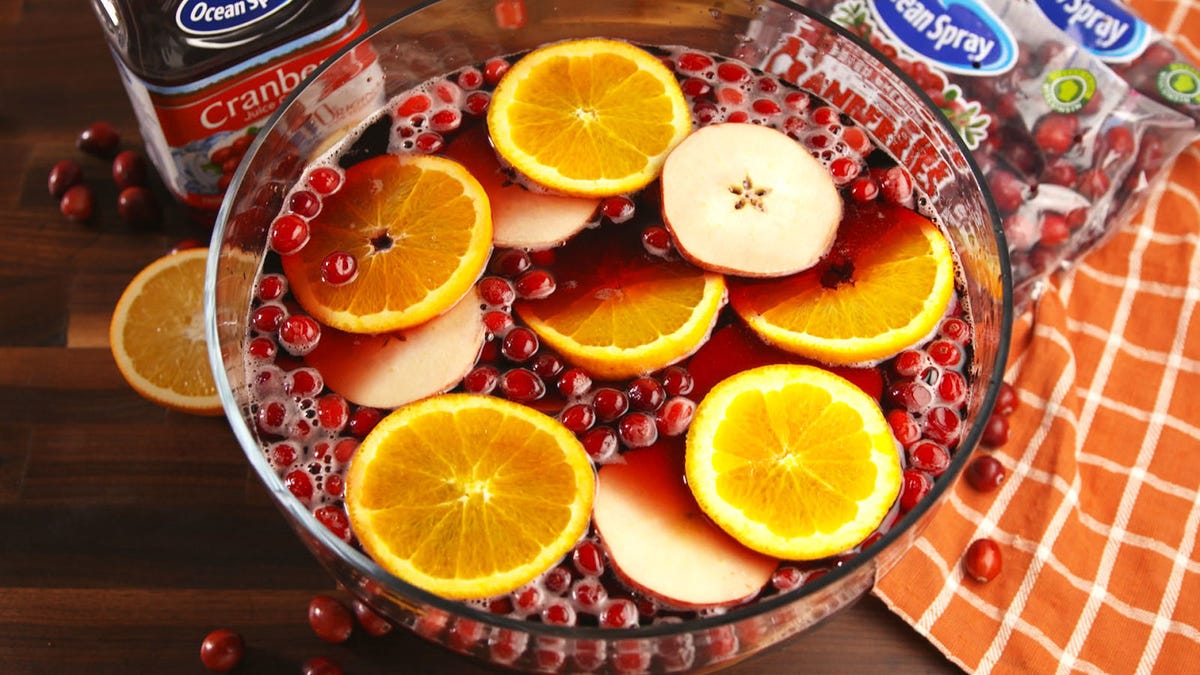 An insanely popular drink among party-goers and college students, Jungle Juice drink, a mixture of different alcohols, fruits, and sodas, is the best option when planning a college party.
With matchless versatility, Jungle Juice is the best way to bring people together at a party. The recipe can be slightly different depending on the personal preferences of a maker. This drink is a crowd-pleaser, so whenever you want to try something new, give Juingle Juice a shot for once. It will be a great summer sipper or a winter choice.
2. Margaritas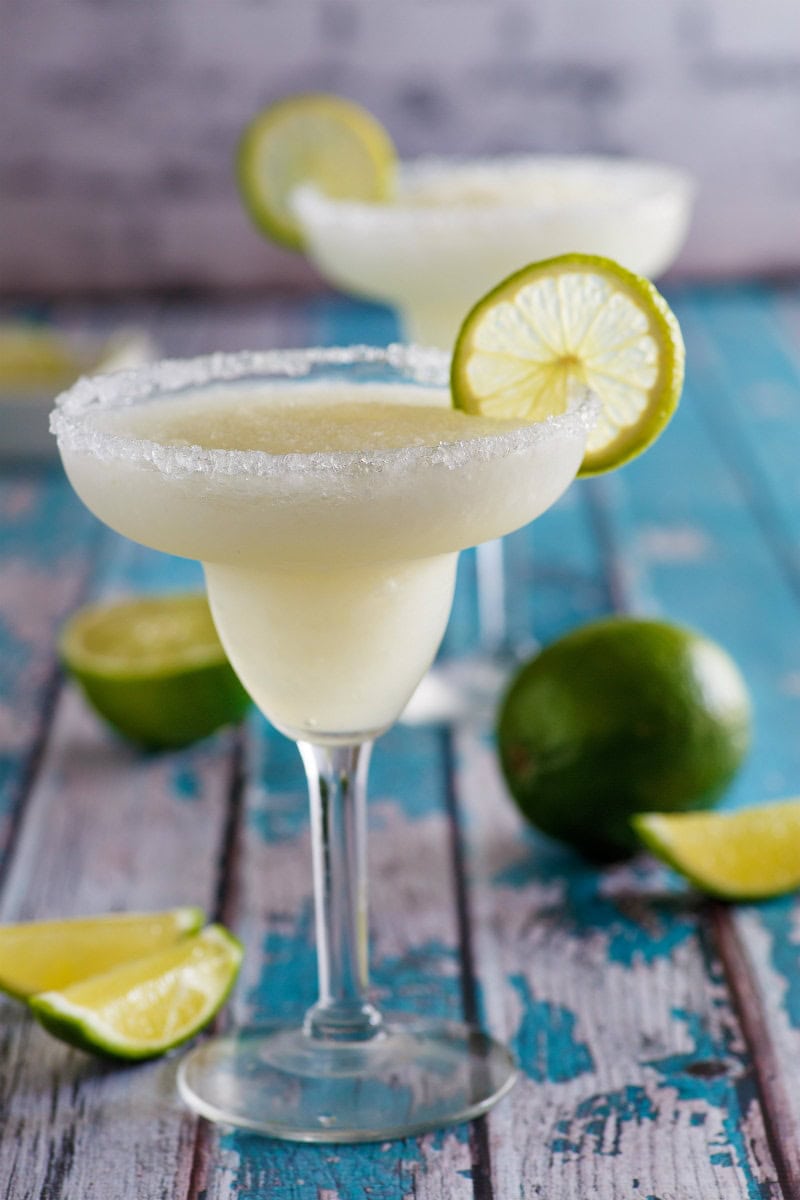 Do you want to make your next wild house party with your college friends a hit? Look no further! Margaritas are traditional cocktails made with tequila, fresh lime juice, and triple sec for sweetness, but you can also use agave syrup to give it variation. Among all the ingredients, make sure to use high-quality tequila without skimping on its quality because tequila makes it a flavorsome drink.
The best part of Margarita is that it has so many variations. You can add fruit, such as pineapple, strawberry, and mango. They all give this thirst quencher a distinctive taste you will not find in any other cocktail. 
Don't forget the garnishing part! You can use salt-rimmed glass and a wedge of lime to enhance its appearance. Margaritas can make your party a hit whether you like it simple or with variations.
3. Tequila Sunrise
Perfect for any occasion, Tequila Sunrise has been in this world for more than 70 years. Its sparkling color resembles the sunrise because the light orange shade fades into the dark red at the bottom, giving it a vibrant and exciting feel.
The recipe is simple because you need only three ingredients, i.e., tequila, grenadine, and orange juice. Don't forget to add ice to make it a perfect thirst quencher.
Like other cocktails, it is a great idea to customize this drink according to the individual's preference and taste. So, whether you want it as a sipper on a beachside bar with college friends or at a nightclub party, Tequila Sunrise will be a crowd-pleaser.
4. Pina Colada
How many of you love to drink your favorite Pina Colada surrounded by your favorite group of people?
Pina Colada is a tantalizing tropical drink, perfect for a college party. The beautiful combination of pineapple juice and rum with coconut cream can make you forget everything for a while. 
Do you know the best part? It is an easy-to-make cocktail with great versatility. If you like more sweetness in your drink, add extra pineapple juice. On the other hand, if you want a strong flavor, you can mix dark rum. So, variations and choices are countless. 
5. Jell-O Shots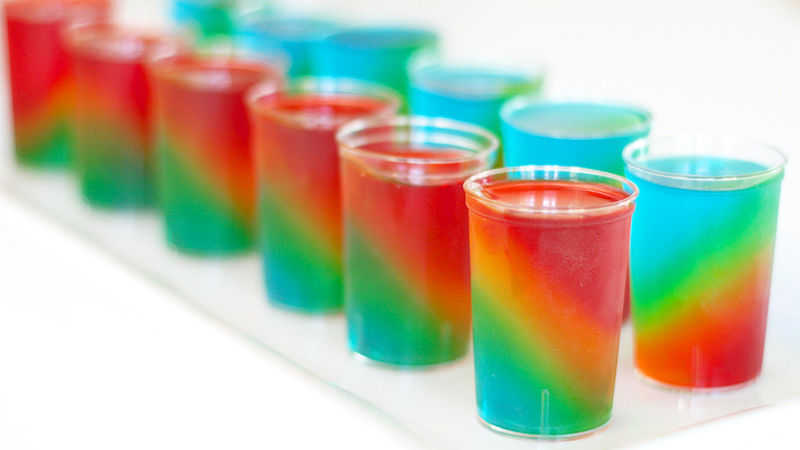 Jello-O Shots are famous among college students as these are the must-added drinks at parties. With an easy-to-make procedure, these liquors are a mixture of flavored gelatin and distilled spirits, such as vodka, brandy, and rum. 
The best choice should be vodka because of its neutral properties. It gives an equal shine to flavored gelatin, while other spirits dominate the mixture with their potent flavors. 
Please make sure the consumption of Jello-O Shots is moderate, or else these can have adverse effects on people, especially college students should take care while having fun at a party.
6. Manhattan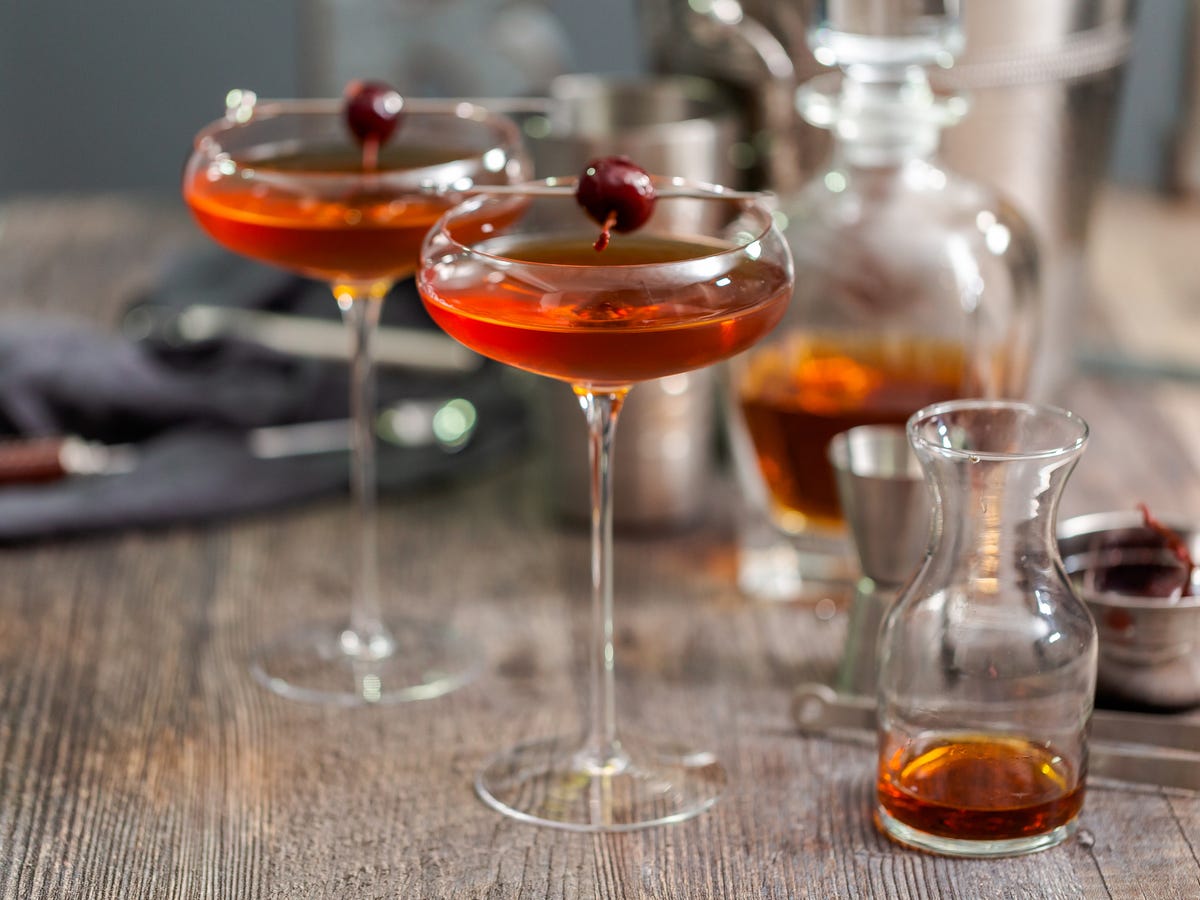 With a sophisticated taste, Manhattan is another classic cocktail made with whiskey, vermouth, and bitters. It is a perfect party sipper because you can prepare it in large batches.
Its recipe can vary from person to person according to their preferences. However, a traditional Manhattan includes whiskey (2 oz), whether rye or bourbon, then add vermouth (1 oz) with two dashes of bitters.
Skip other boring drinks and try Manhattan for your next college party. It will make your guests happy!
7. Mojito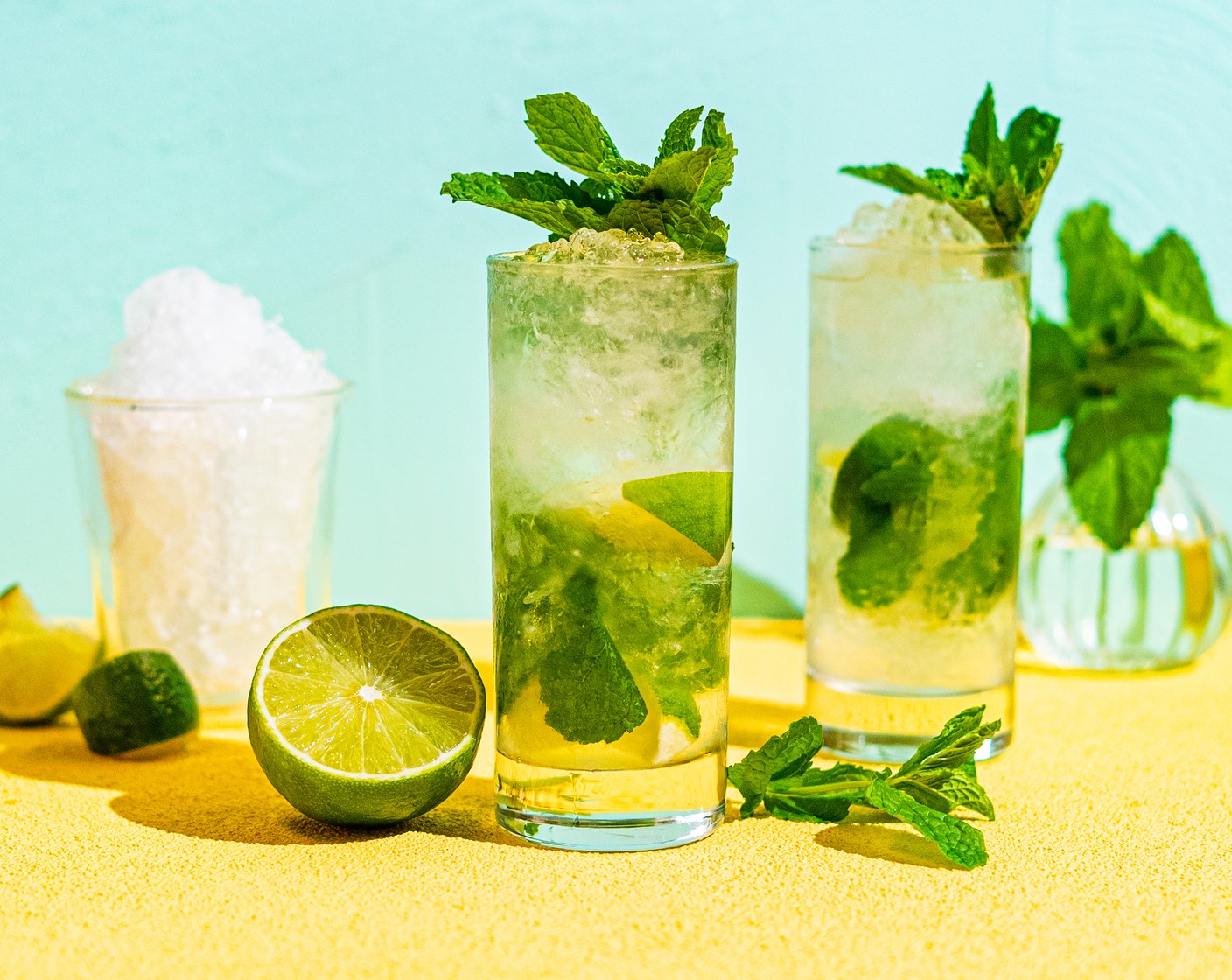 Easy to make, irresistible, and versatile!
Mojito is one of the ideal social drinks for party-goers. The classic Mojito is a delicious mixture of white rum, soda water, fresh mint, sugar, and lime juice, but you can use different variations to keep the excitement alive. For instance, you can add fresh strawberry or raspberry juice with your favorite alcohol.
Whether you believe it or not, Mojito is perfect for a college party, so grab your glass and start having fun with your friends. Live your life before it is gone!
8. Screwdriver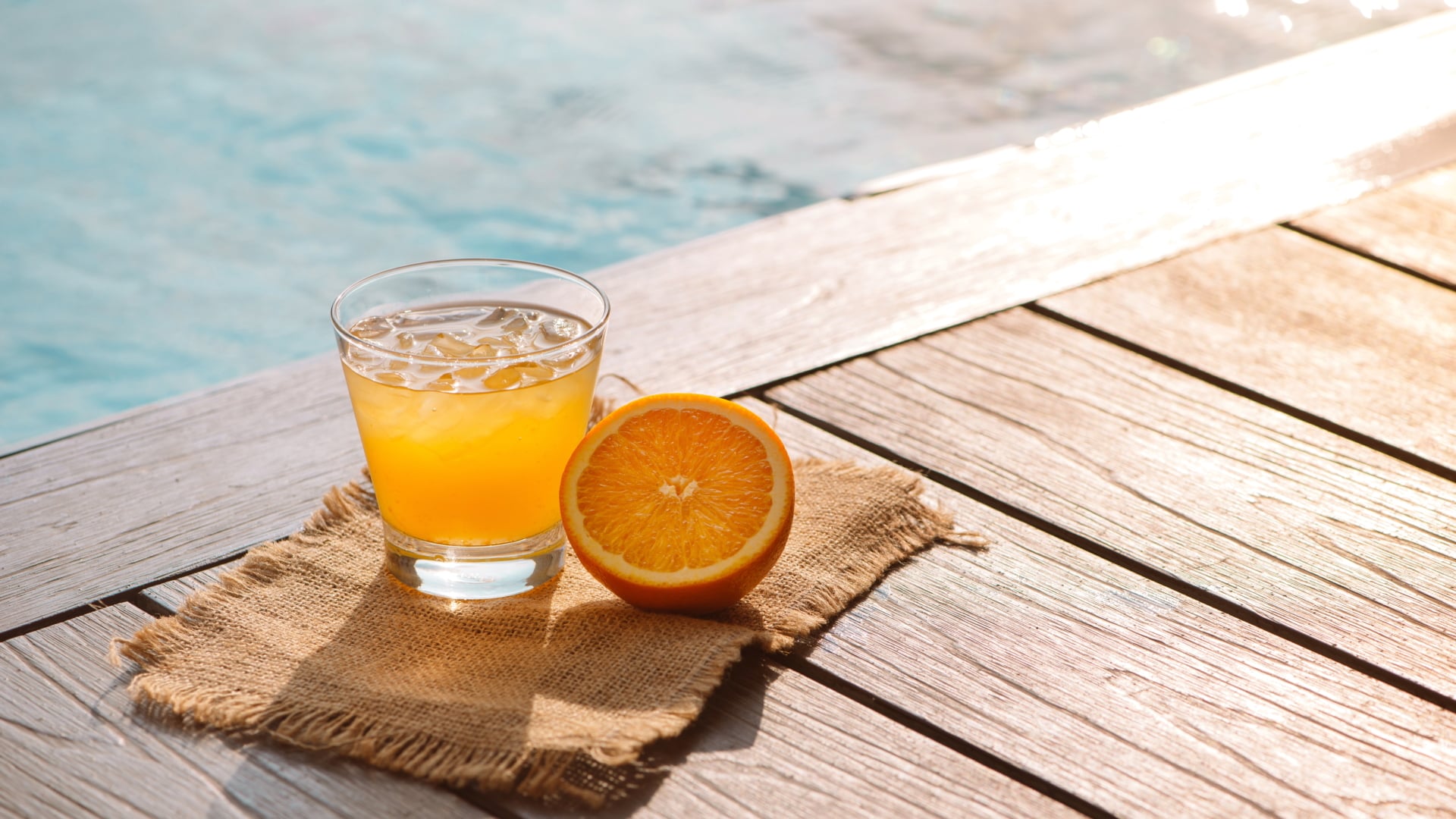 A highball cocktail with a weirdly attractive name, Screwdriver is a decent alcoholic beverage made with orange juice and vodka. However, you can use other ingredients to keep the thrill alive.
Screwdriver is a popular drink among Generation Z because they love to consume it at social gatherings like college parties. If you want to throw a party for your friends this summer, don't forget to try it!
9. Long Island Iced Tea
A staple of college parties, Long Island Iced Tea is a potent drink. It is famous among young party-goers. 
Unlike its name, you will not find tea in it. Instead, Long Island Iced Tea is a potent blend of five alcohols, including vodka, rum, gin, triple sec, and tequila. If you like to add different flavors, you can use peach schnapps and fruits. Overall, it is among the best options for college parties, so give it a shot. 
10. Cosmopolitan
Cosmopolitan, also known as Cosmo, is a versatile cocktail made with vodka, cranberry juice, lime juice, and triple sec. It is a classic drink, widely consumed at college parties, which makes it a perfect alcoholic sipper.
Variation makes this refreshing beverage ten times more appealing, so are you ready to enjoy a tangy yet sweet flavor with your friends at a college party? Its bright pink appearance will surely attract many sights. Grab a glass of Cosmo and enjoy!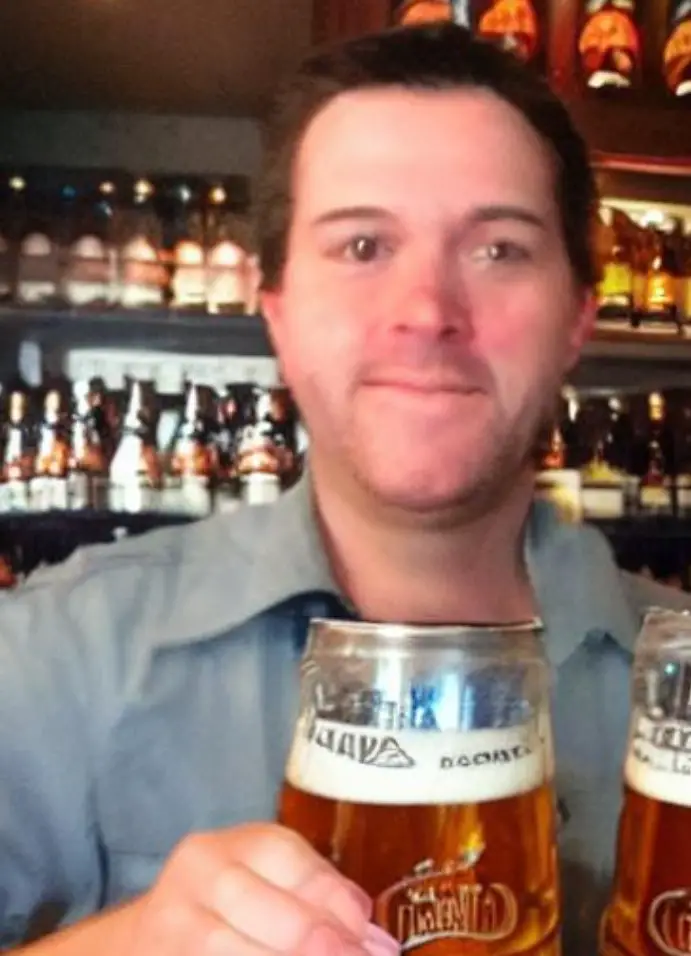 I am a passionate beer connoisseur with a deep appreciation for the art and science of brewing. With years of experience tasting and evaluating various beers, I love to share my opinions and insights with others and I am always eager to engage in lively discussions about my favorite beverage.