Love summers but hate the soaring temperature? 
Although several methods are there to beat the heat on the hottest days, do you know the best one? Yes, you guess it right. Nothing is better than sipping your favorite Margarita, Pina Colada, or anything that makes you feel alive again in the summer. 
Don't know what to try? No worries, here is the list of the ten best alcoholic drinks for blazing hot days you don't want to miss out on.
1. Margarita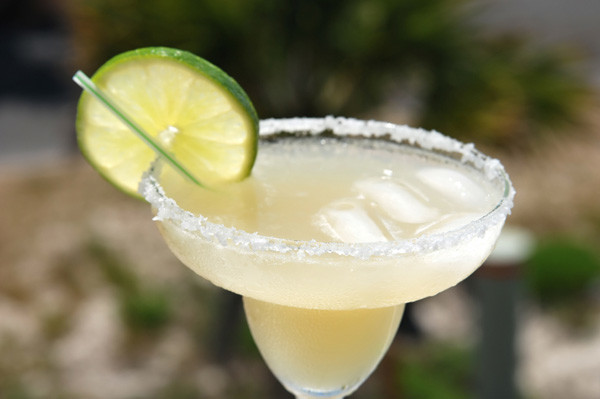 A refreshing alcoholic drink widely consumed in the United States and Mexico, Margarita is a famous cocktail made with lime/lemon, triple-sec orange-flavored liqueur, and tequila. Usually served in a salt-rimmed glass, the history of Margaritas dates back to the 20th century.
Not a fan of tequila? How about Vodka Margarita?
One variety of Margaritas is Vodka Margarita, in which tequila is replaced with vodka to create a new flavor. However, the remaining ingredients stay the same. So, whichever flavor you like, just prepare a glass of Margarita, lay on the beach, and forget your worries for a while.
2. Piña Colada
Sip in style with Pina Colada!
A sweet, creamy cocktail made with delicious ingredients, such as pineapple juice, rum, and coconut cream, Pina Colada, first introduced by the Puerto Ricans in the mid-20th century, is one of the best alcoholic drinks in summer.
Although Pina Colada is a tropical liquor popular in the Caribbean, people from other countries are also madly in love with this refreshing sipper, making it perfect for spending quality time on the beach or at pool parties. 
Tip: Blend it with ice and serve it in a cocktail glass with a pineapple wedge and cherry to add beauty to its appearance.
3. Gin and Tonic
Served with ice to taste one of the most alcoholic cocktails this summer, Gin and Tonic is a refreshingly delicious drink made with tonic water and gin. The recipe is simple. Take a glass, half-filled it with ice cubes, pour gin (2 ounces) from any of your favorite brands, and add tonic water (4 ounces recommended). Stir it well and garnish it with a slice of lime. Ta-da! 
The taste of G&T is often zesty and lovely. The most famous flavors are coriander, juniper, and citrus, but you can try floral or herbal, too. Don't forget that gin has strong alcohol content, so make your glass of Gin and Tonic with care.
4. Aperol Spritz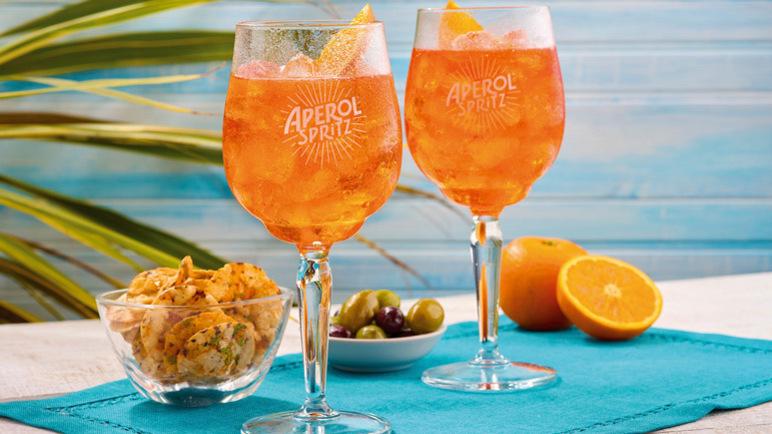 What do you prefer in summer? Light, refreshing cocktails or drinks with high alcohol content? If your answer is cocktail, try Aperol Spritz, an Italian-based lively liquor made with Prosecco, Soda Water, Aperol, and Orange Peels. The last one is for garnishing purposes to add aromatic flavor. 
The bittersweet Aperol with bubbly Prosecco gives a unique taste, making it an excellent cocktail to enjoy on blazing hot days. Serve it cold to enhance the overall flavor.
5. Moscow Mule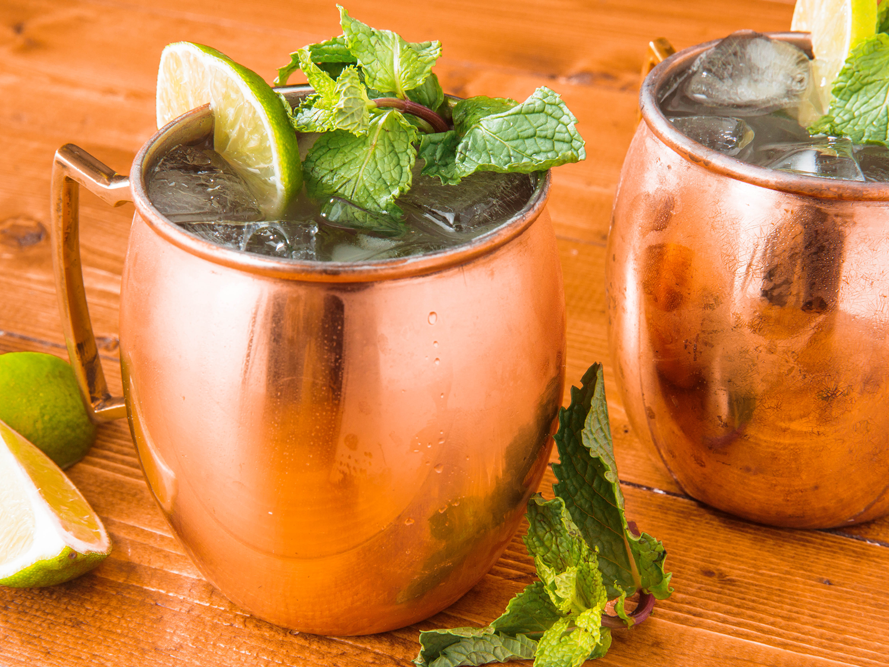 Vodka lovers should try Moscow Mule at least once in their lifetime to discover the authentic flavors of a cocktail.
Only three ingredients and your Moscow Mule is ready. What you need is Vodka, lime juice, and spicy ginger beer. Mix everything well and pour it into a copper mug to sweeten the taste. Add ice cubes and garnish with a slice of lime. 
The delicious blend of acidic lime and sharp ginger beer creates a unique and pleasantly refreshing flavor. So, make it for you in summer and enjoy the weather.
6. Tequila
Tequila is a prominent distilled spirit introduced in Mexico. It is an alcoholic drink made from the blue agave plant. The transparent golden color adds elegance to its appearance when poured into the glass. Like Vodka, Tequila is a primary component in making delightful cocktails, such as Palomas and Margaritas.
You may have heard the names Blanco Tequila and Silver Tequila, as they both are best-selling drinks around the globe. Many drinkers consume it as a shot with lime and salt. 
7. Brandy
Brandy is another famous distilled spirit produced from fermented grapes. In some countries, makers made it from pears and apples to enhance the flavors.
Like Vodka and Rum, Brandy also serves as a primary component in the preparation process of a cocktail. This alcoholic drink that ages in barrels is a part of many European and American drinking cultures. So, you can imagine its popularity. Moreover, Calvados, Cognac, and Armagnac are the most consumed types of Brandy. 
8. Beer
Are you a beer enthusiast looking for something refreshing but light to beat the heat in summer? If so, you should go for Lagers or Pilsners because of their pleasant and low-alcoholic characteristics. The beer alcohol content usually ranges between 2% ABV and 8% ABV. 
Beer is a social part of many European and American cultures, brewed with wheat, hops, barley, and malts. It goes through various stages of brewing, including mashing, boiling, fermentation, and conditioning, giving unique and pleasant flavors in the end. Also, the most popular beers may include Budweiser, Corona, and Urquell.
9. Vodka
Composed of ethanol and water, Vodka, a distilled alcoholic drink made with wheat, barley, and rye, is a popular choice of drinkers around the globe because of its unique aromatic flavors and refreshing taste. Many people use it as a base in cocktails to give a distinctive touch to beverages. With over 40% ABV, one should take care while consuming Vodka. Besides its alcohol content, the drink is insanely famous in Russia, Poland, Sweden, the United States, and Finland.
Grab a glass of Vodka and enjoy the lively taste to deal with the scorching heat in style.
10. Red Wine
As they say, 'life is too short to drink a bad wine,' so why don't you try Red Wine to add refreshing flavors to ignite your taste buds in soaring hot weather?
It comes from fermented red grapes, but the color is due to pigments called anthocyanins. The wine can come in different aromatic flavors and colors. However, it depends on the grape variety, winemaking methods, and location. It pairs well with tasty dishes, including pasta, red meat, and cheese.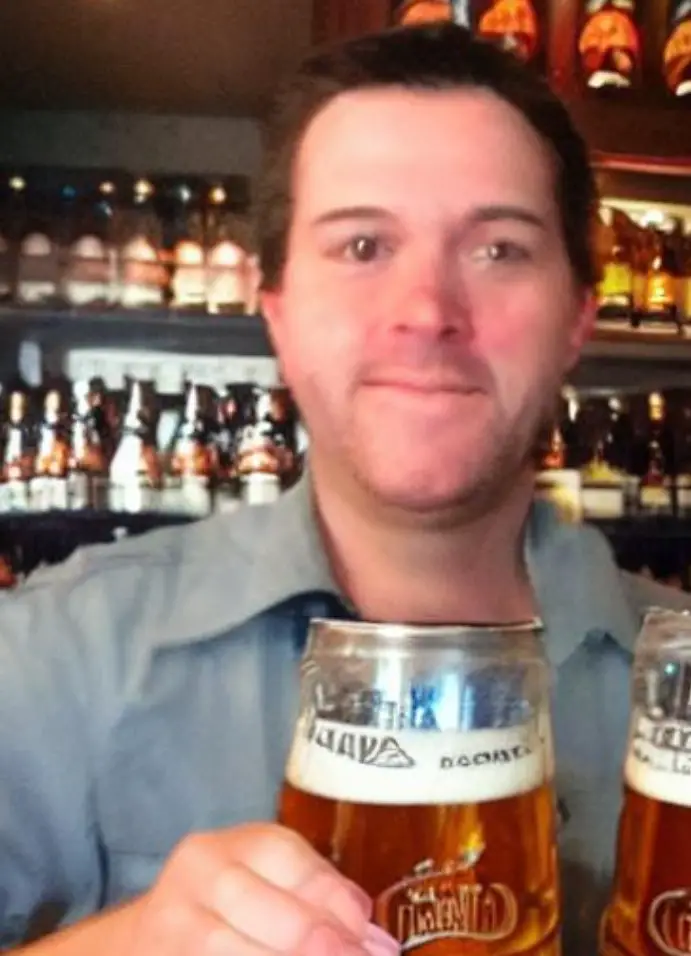 I am a passionate beer connoisseur with a deep appreciation for the art and science of brewing. With years of experience tasting and evaluating various beers, I love to share my opinions and insights with others and I am always eager to engage in lively discussions about my favorite beverage.