Whether you are a Native American or Non-American, if you like low-carb/low-calorie beers, American Light Lager (ALL) is the best choice to pick. With a highly-carbonated character and light-bodied mouthfeel, ALL delivers a crisp and dryish taste. Serve it chilled with your meal to add spiciness to your food. It elevates the mood with its delightfully crisp flavor and refreshing character, so enjoy these ten notable American Light Lager beer brands. Also, drop your comment about your favorite one.
1. Bud Light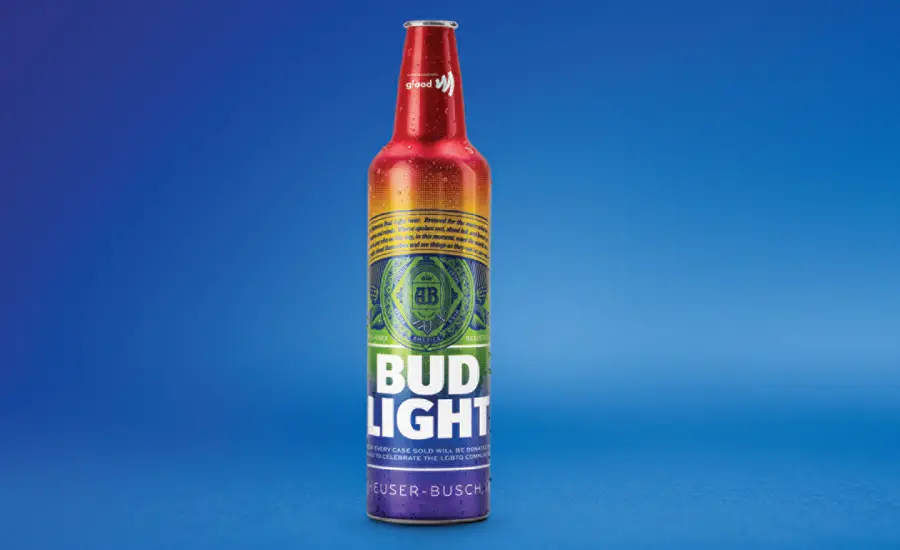 Budweiser has a matchless charisma, but Bud Light is as classy and refreshing as its competitor, even despite the controversies surrounding the brand. Consider it the lightest American Lager in North America because of its low calories and bitterness. The pour is pale yellow, like a straw, with a foamy white head that dissipates within a blink. 
Its scent suggests barley malt and rice, while the taste is malty with fewer hops, even though the company has used American-grown hops of various varieties. Bud Light goes down exceptionally well with a smoothness in the finish. Buy inexpensive beer to live up to your taste.
2. Michelob Light
The United States introduced hundreds of beers to please its audience. Michelob Light is a Light Lager made with noble European hops and two-row malted barley. Its alcohol content is 4.3% ABV. The beer pours a golden shade, but its rocky white head seems the eye-catcher. Also, a beautiful thin lacing develops after the foamy cap shrinks. 
Sweet malt bready notes with a delicious combination of Euro hops steal the show. They create a tasty brew you can serve on any special occasion. When you start drinking a Michelob, it provides a malt-forward taste followed by hoppiness at the end. The mouthfeel is light-to-medium, while the carbonation seems ample for the style. Quite enjoyable!
3. Miller Lite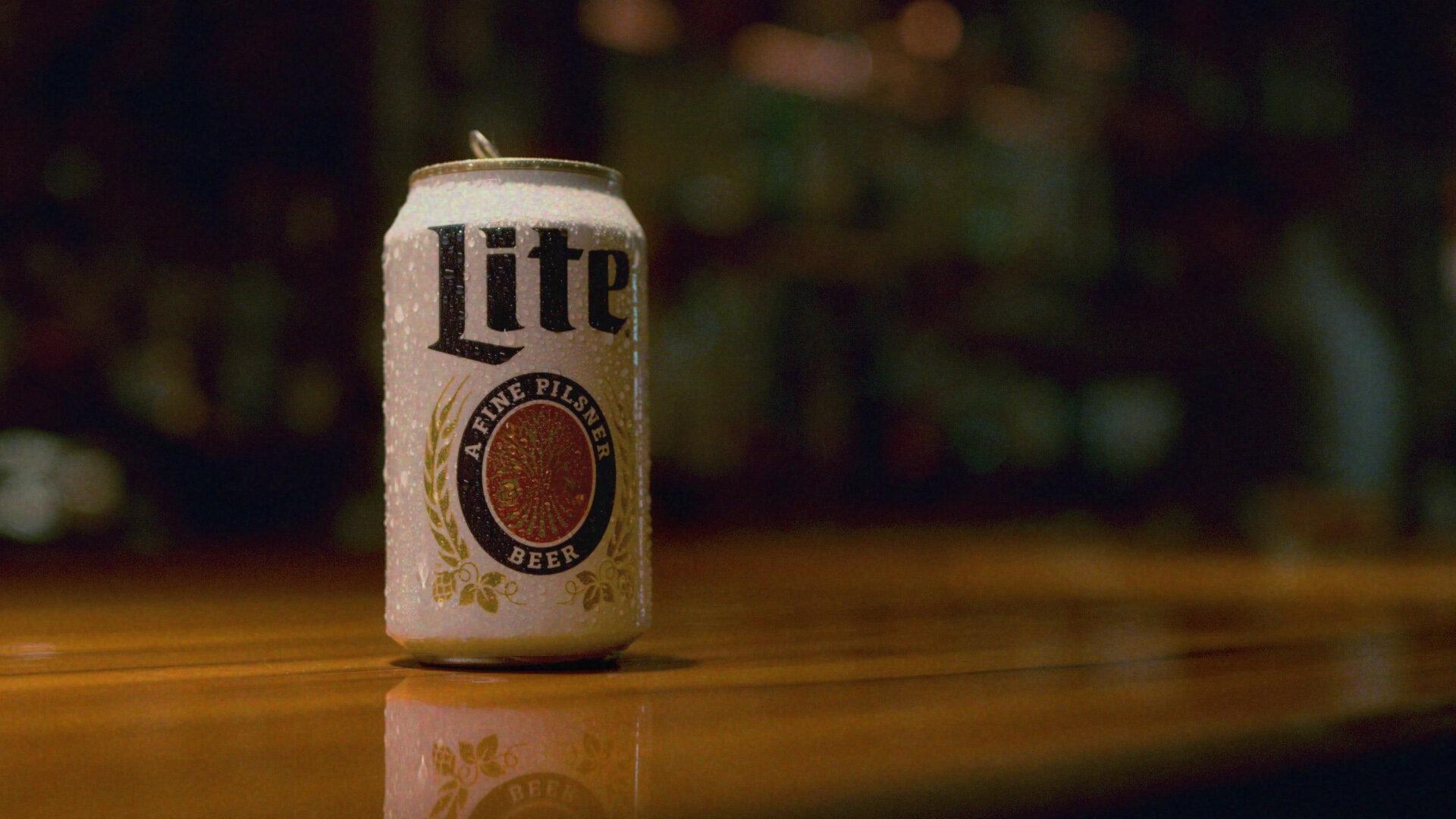 Any Miller Lite fan here? Sip the genuine taste of an accredited beer that has won four worth mentioning awards in 2006, 'The Gold Award at the World Beer Cup.' Since Miller is a Light beer, its ABV is only 4.17%, making it ideal for this style. The yellow-golden body offers a fading white head to enhance the impression of the Miller.
Like every American Light Lager, Miller Lite is a classic fusion of maltiness and hoppiness. The bitterness in flavors feels balanced with a thin mouthfeel and an average carbonated texture. Decent, tasty, and a thirst quencher!
4. Budweiser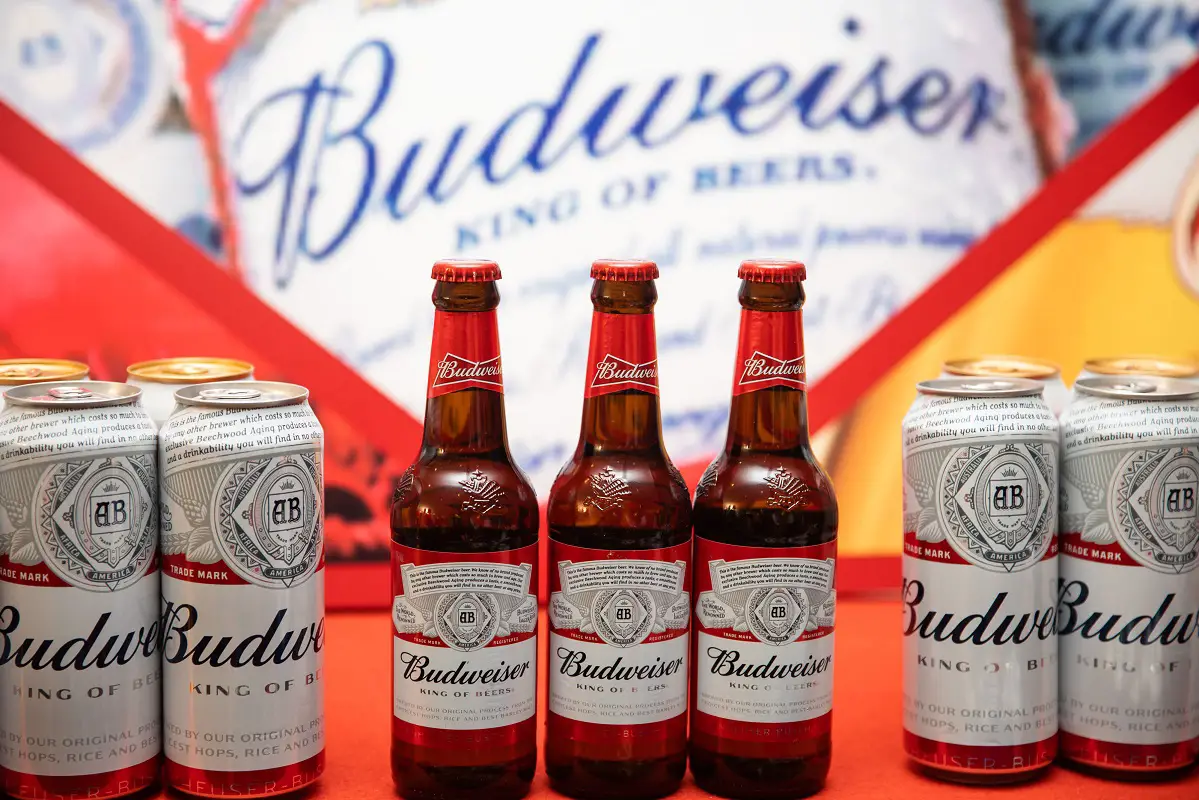 Either love Budweiser or hate it, but you cannot ignore its existence!
Do you even consider yourself a beer enthusiast if you haven't tried Budweiser? Like mineral water, a bottle/can of Budweiser is everywhere in the United States and North American countries. Even though the appearance is the same as other Lagers, the crisp feel of a Budweiser is heavenly. A yellow body, dissipating foamy head, lively carbonation, and a citrusy aroma, combine to develop the authentic beer profile.
There is malt goodness in every drop of Budweiser, but the grassy hop notes add spark to its flavor profile. The delightfulness in its mouthfeel is worth praising.
5. Straub American Light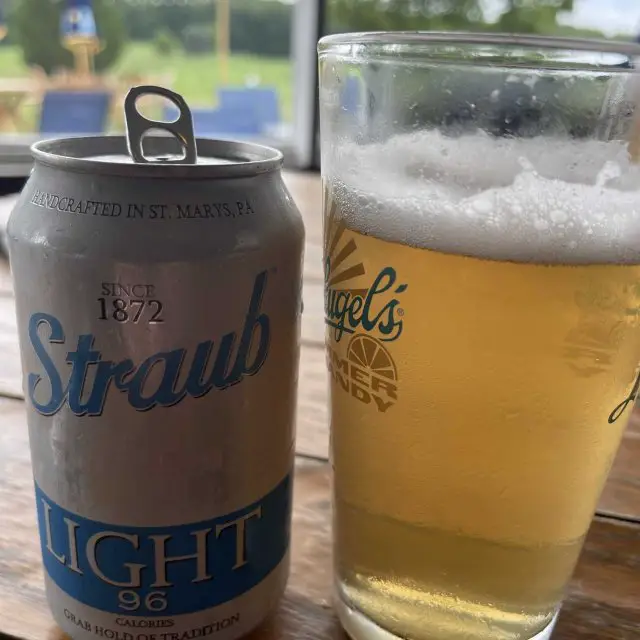 Pennsylvania in the United States is the hometown of Straub American Light Lager. Straub Brewery uses a distinctive method to extract quality flavors from the selected hops and tasty malts with a trace of water. The pale yellowish body has an excellent two-finger foamy cap that immediately shrinks and transforms into a thin lace.
The bready doughy nose with corn sweetness and light hoppiness develops a distinguishable aroma. Its taste has the same notes you can feel in the scent. The softness in Straub's mouthfeel is the highlight of this American Lager.
Furthermore, it has beautiful attributes, such as high drinkability, a smooth finish, and decent texture. The freshness in every drop of Straub American Light will make you feel authentic deliciousness at a pocket-friendly price.
6. Amsterdam Brewing 3 Speed Lager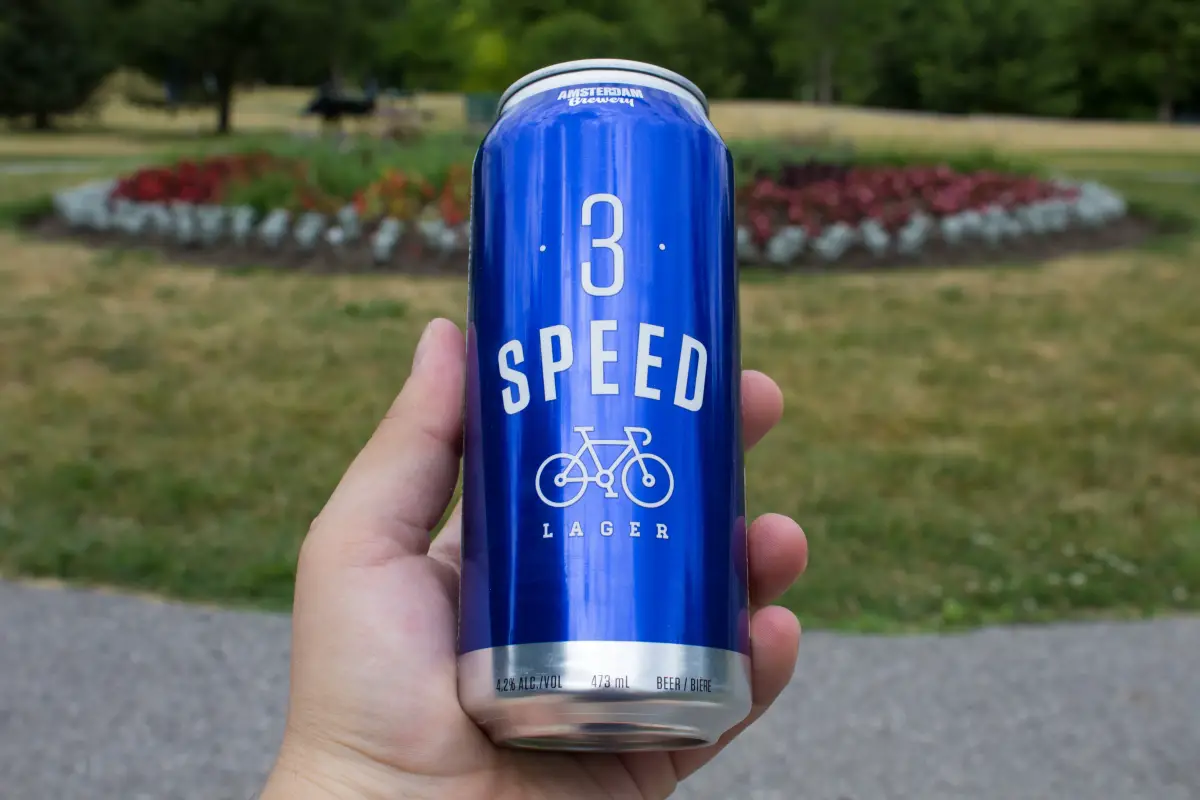 Amsterdam Brewing is an award-winning Canadian beer brand that brews refreshing Light Lagers. Its most convincing variant is the 3 Speed Lager. The company uses selected cereal malt and authentic hop characters to produce an ever-lasting taste. It has a golden hue with a lovely white cap. 
The two-row Canadian malted barley is the game-changer that extracts the quality flavor out of it. Serve it with ice to maximize its taste and smooth mouthfeel. The beer is well-balanced and quaffable. 
7. Busch Light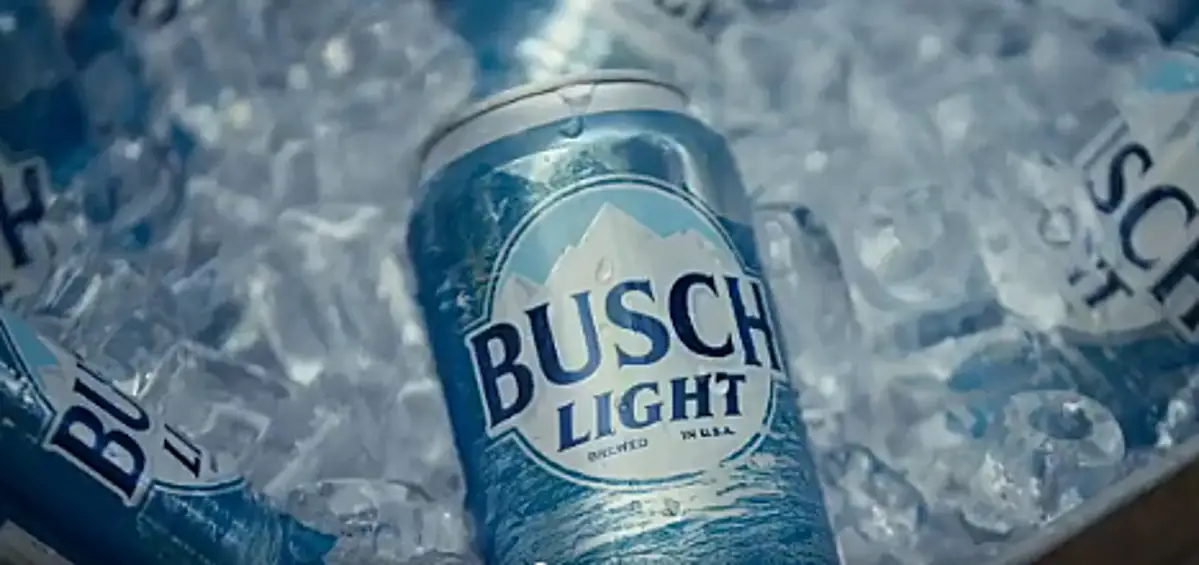 Missouri is a hub where you can find Busch Light. It is famous for its refreshing taste. Pour it aggressively to form a dense fizzy white head that gives a miraculous look with a golden body. Though the carbonation is low and head retention is unimpressive, the impression of Coors in the international market is impressive. 
It suggests corn-like maltiness with homegrown American hops and imported hops that create a lovely flavor. Busch Light is the best beer for those who consume low-sugar beers. It finishes light and smooth with minimal carbonation. 
8. Pabst Blue Ribbon Light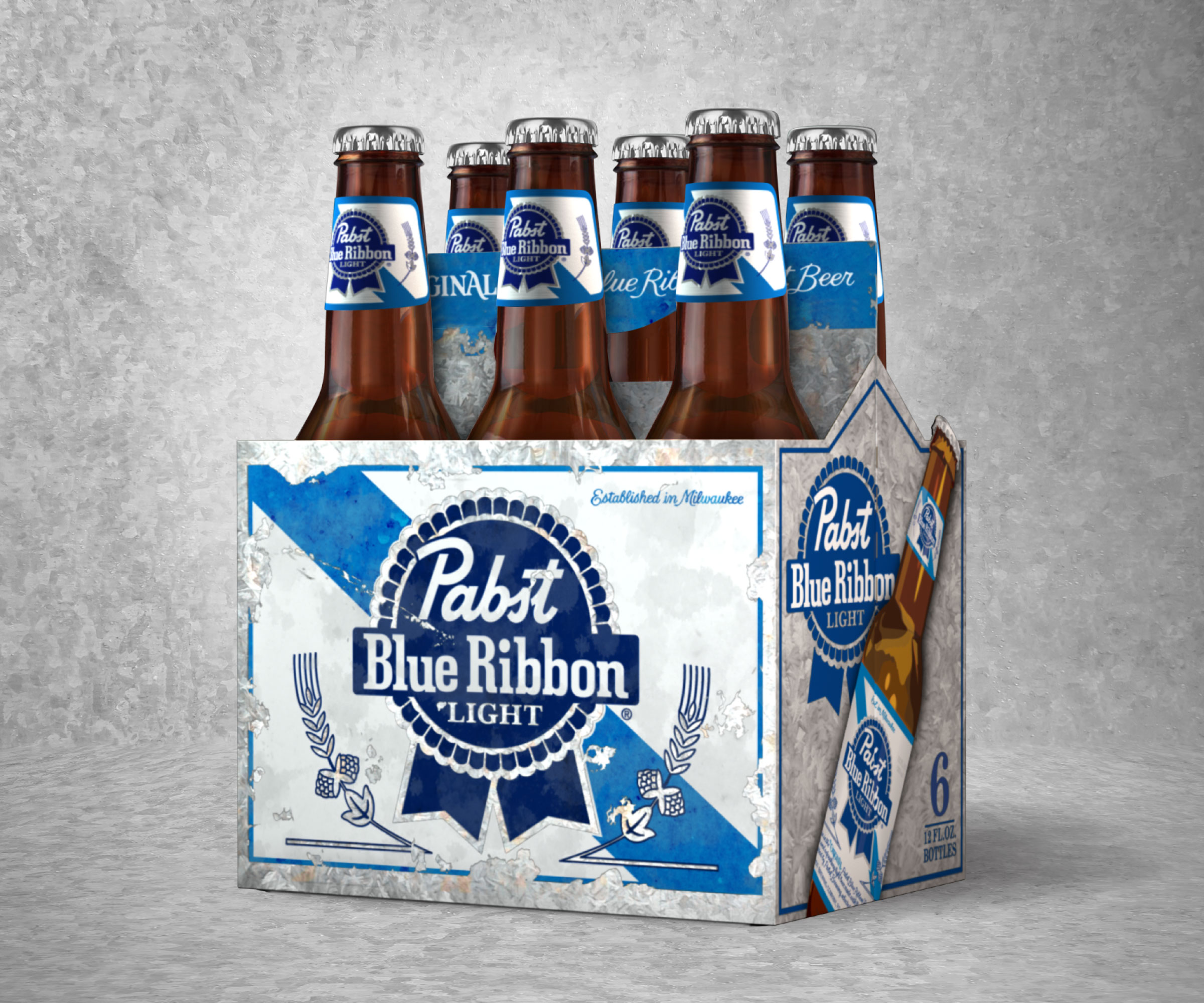 Quality beers like Pabst Blue Ribbon Light can change your mood from bad to excellent in a second. The company uses two-row and six-row malted barley to extract the natural flavors out of them. European hops add extra deliciousness to it. The body looks yellowish with a well-formed white head of foam. 
Other than malted barley and European hops, Pabst Blue Ribbon offers a cereal grainy flavor with a crisp taste in every drop. It is a potent beer with freshness in its mouthfeel and delightfulness in its overall beer profile. 
9. Coors Light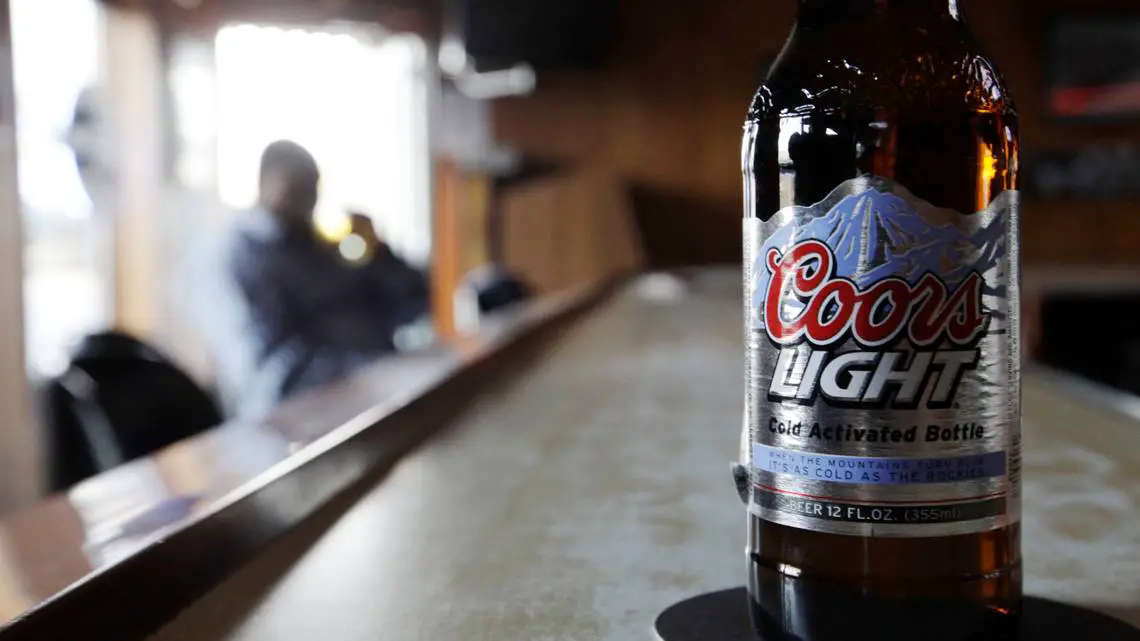 Whenever someone talks about Light Lagers, such as Budweiser, Corona, Modelo, and Stella Artois, he must consider Coors Light. The reason is its fame and noteworthy attributes. It pours a pale hue with a foamy white head that looks inviting. 
The malt-forward taste also combines with earthy, grassy hops creating an irresistible flavor nobody would ever want to skip. It provides a delightful feel and decent texture. Moreover, bitter-sweet Coors Light goes well with outdoor BBQ gatherings or beach parties. 
10. Yuengling Light Lager
Yuengling Light Lager has a low bitter taste and low-carb character. The pour is amber with a nice-looking head, exhibiting the excellence of master-level craftsmanship. 
Yuengling Light Lager has caramelized maltiness to deliver the best taste with the help of a few ingredients. Grab a beer to drink sip by sip and develop the authentic flavor. The carbonation is soft with a full-flavored mouthfeel and a slightly watery texture. It finishes smoothly with a pleasantly good aftertaste. Oh, refrigerate it before serving, or you can use ice cubes.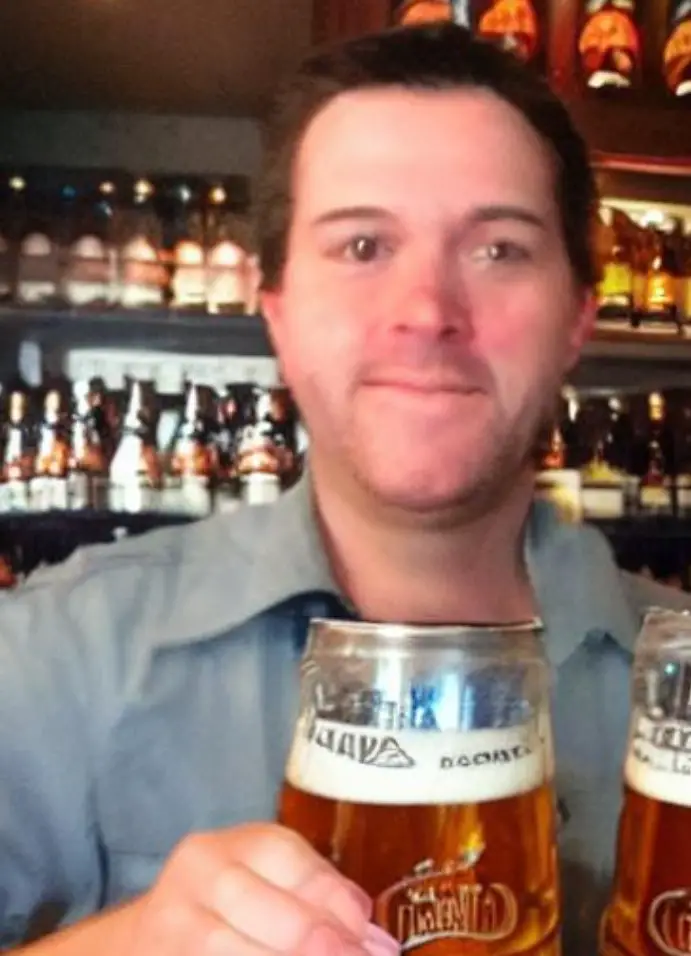 I am a passionate beer connoisseur with a deep appreciation for the art and science of brewing. With years of experience tasting and evaluating various beers, I love to share my opinions and insights with others and I am always eager to engage in lively discussions about my favorite beverage.