While bars and pubs have always had distinct differences, they are gradually growing to be more similar with the times, particularly in the US. Those who work in the industry are aware of the differences and would be less likely to confuse the two with the tasks being considerably different.
In a bar people essentially frequent these to enjoy alcoholic beverages. These establishments tend to stock virtually any variety of liquor a patron might want, with talented staff capable of creating the drink of choice requested. The atmosphere is available to a limited clientele, with those under the age of 21 not allowed service.
A pub is a reimagined variety of public houses that served Europeans alcohol since the medieval ages. While they served alcohol, the pubs also offered food, making them a cross almost between a bar and a restaurant. The patrons have as much of an expectation that the food provided will be varied and of high quality as they do concerning the alcohol.
Business owners need to put careful forethought into which moniker they give their establishment, much in the same way as a motel or hotel. It can ultimately make a difference with your client base. Let's look more closely at the subject to learn more interesting facts about bars and pubs.
Let's Learn The History Of Bars And Pubs
Being a fixture for centuries, bars and pubs offer a social atmosphere where people can relax and enjoy conversation while drinking alcoholic beverages and having a bite to eat. This concept boasts a tradition in many cultures, with each establishment offering a distinct environment that makes one unique from the other.
What are the background and current views on the bars?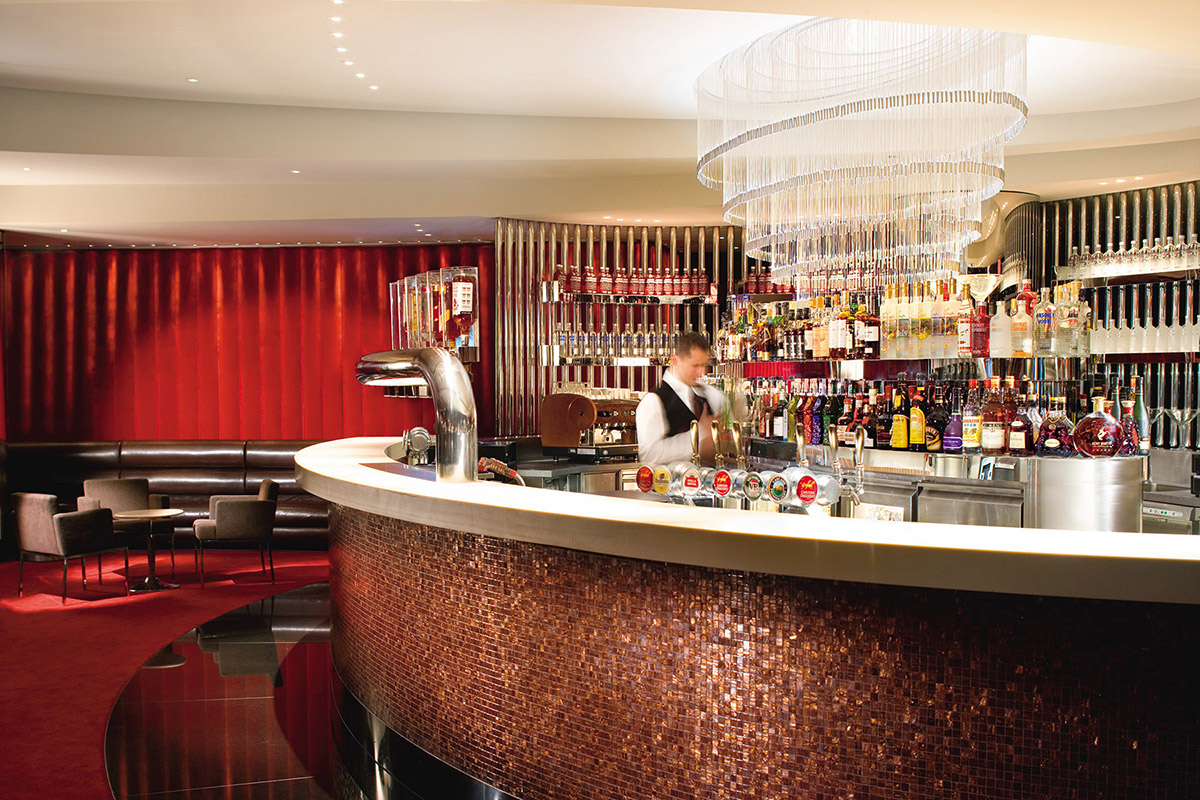 The culture traces back to ancient civilizations, including Greece and Rome. People in those times would gather to indulge in alcoholic beverages. As times grew more modern, gathering places became synonymous with "urban nightlife." These are a one-of-a-kind atmosphere for varied reasons but primarily due to the emphasis on nightlife entertainment.
The focus is on drinks, making them dissimilar from pubs. The bar generally carries a broad range of specialty spirits, wines, and beers, with the bartenders exceptionally trained in any recipe a client might request.
Many bars are found in the larger city with a late-night ambiance. The premise is to give adults an escape from the drudgery of the day-to-day with an exciting night on the town. The environment is usually lively, with dancing to live music while other entertainment options are happening simultaneously. The energy is high, focusing on drinking and having a good time.
The price point is a distinct difference between a bar and a pub, with bars being decidedly more expensive since they offer more premium alcohol with advanced drink menus and specialty cocktails.
The Background On Pubs And The Current View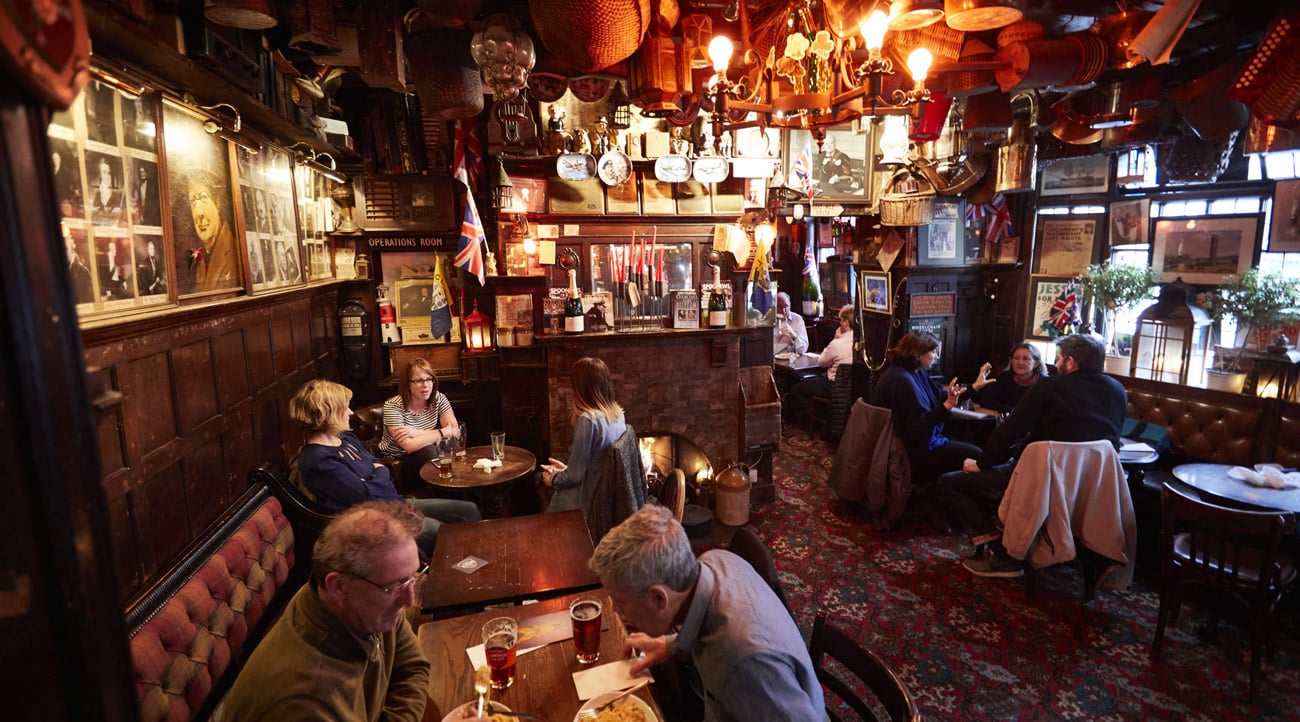 Pubs started as "alehouses" in medieval England, lending them an air of antiquity. The original pubs were associated with trades offering a place for tradespeople to come together to talk shop. These gathering spots are now developing into more family-friendly environments, a casual atmosphere with a vast range of food and drinks in a relaxed social setting.
A pub is distinct from a bar due to its focus on food along with drink and its casual approach to servicing its clientele. The pub remains connected to the culture and customs that it started with. The food selections are often vast, from a classic of fish and chips, which would have been seen back in the day, to gourmet burgers, a hit today.
The environment is less lively than the bar set, with a laid-back approach to allow individuals to enjoy conversations and a leisure meal with their drinks, anyone who prefers to catch up with a close friend over a drink and some food. The pub concentrates more on the community with entertainment, often consisting of live music and game events in an effort to bring people close.
Pubs are more budget-friendly and accessible establishments for the public. The pub usually has happy hour discounts and daily special meal promotions for anyone who wants to save money while enjoying an evening out.
Another thing to consider with the pub, minors are able to enjoy the atmosphere as long as no alcohol is provided. Bars restrict patrons to those 21 and older to avoid legal issues.
What Are Commonalities Between Bars And Pubs?
While bars and pubs are distinct in their own styles and audiences, some common traits are beginning to develop. Some bars are starting to offer food items, and many pubs are concentrating on broadening their drink options. Each establishment is focused on entertainment with live music and other entertainment events meant to unite the audience.
Each, in its own style, provides an environment for friends to gather and catch up for a night of fun, activity, and conversation. One might be more family-friendly while the other is strictly an adult environment, but the premise of servicing guests with food and alcohol is starting to amalgamate.
Conclusion
When you want to enjoy an ambiance of entertainment, live music, and other activities, plus hold conversations with peers, you might not have seen in ages, a bar or a pub would be an ideal scene for coming together. You'll note diverse traits, unique histories, and particular importance based on culture, depending on which you opt to patronize.
Each provides something an individual will find appealing. The bar will offer premium drinks with a bartender capable of most cocktail recipes a guest prefers. The pub will have a vast range of food from its traditional roots to the more modern fare to satisfy anyone's palette. In addition, the pub is working to broaden its drink selections.
The bar is attempting to offer more food choices like snacks more often than meals, but usually, these establishments are attached to restaurants. In any event, whichever you choose, the outcome will be nothing short of a good time.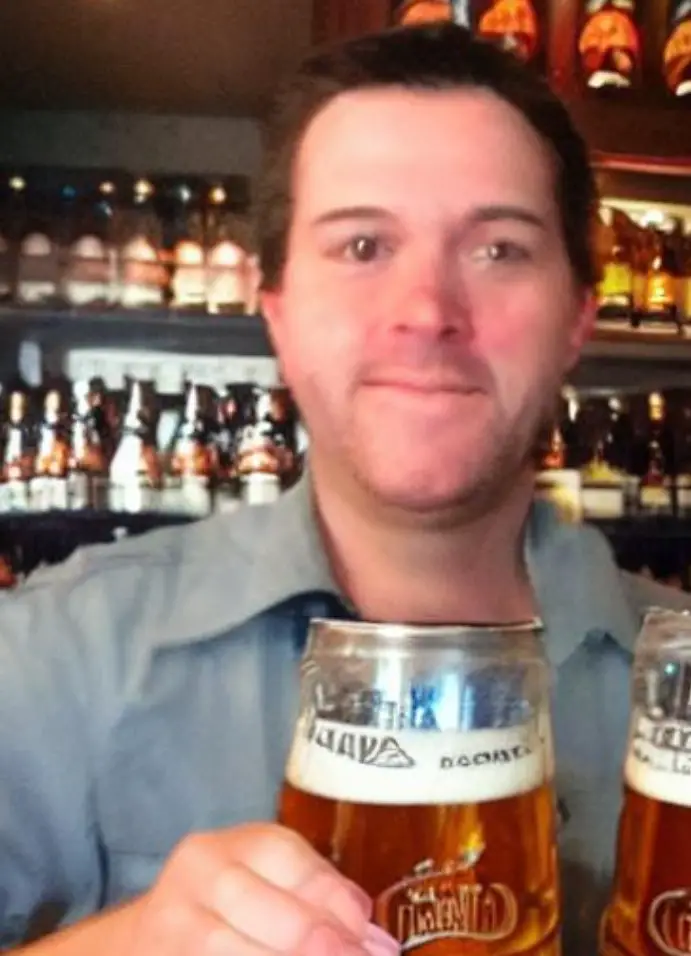 I am a passionate beer connoisseur with a deep appreciation for the art and science of brewing. With years of experience tasting and evaluating various beers, I love to share my opinions and insights with others and I am always eager to engage in lively discussions about my favorite beverage.