Elevate your drinking experience with exceptional beer alternatives! If you are tired of drinking beer and want a change, this list of tempting beer alternatives is for you. From zesty, citrusy to sweet flavors, several delicious options are waiting for you to explore.
So, are you ready? Share the list with your friends, uncover the ten exceptional beer alternatives, and enjoy. They will love it.
1. Kombucha
Have you ever tried fermented tea before? If not, try Kombucha!
Kombucha is among the best beer alternatives with its natural light sparkling character. It has antioxidant and probiotic properties. Mostly, it comes from green or black tea, so its taste is tempting. Also, Kombucha has many health benefits that will amaze you because of its non-sugar flavor.
Though Kombucha is everyone's favorite, young beer enthusiasts, especially college or university students, love this more than others. So, if you ever want to try something different than beer, you have Kombucha. 
It is light, flavorsome, and healthy!
2. Mocktails
A mocktail is a cocktail but without alcohol. It is an excellent beer alternative to enjoy at summer parties. The best thing about a mocktail is that the colorful flavors stay the same as any other flavorful cocktail, even though there is no alcohol. Beer lovers would also love this blend of fruit juices or sodas. 
The appearance of a mocktail may vary from flavor to flavor, but the sophistication remains the same for every concoction. One of the most popular mocktails is Shirley Temple. It is a fusion of ginger ale with grenadine syrup and lemonade or lemon-lime soda.
Whether you like alcohol or not, mocktails will ignite your taste buds with their delightful flavors. 
3. Ginger Beer
With a zesty, tangy, and sweet flavor, Ginger Beer is a carbonated beverage that usually blends with cocktails to enhance their flavor profiles.
You might think it is a beer because of its name, but Ginger Beer is a non-alcoholic beverage introduced in the United Kingdom and brewed by fermenting sugar, ginger, and water. However, nobody uses the fermentation procedure anymore, resulting in a non-alcoholic version. 
Connoisseurs usually use Ginger Beer as a mixer to prepare cocktails. It goes well with spirits, including whiskey, rum, and vodka. The spiciness of Ginger Beer provides a tangy, refreshing taste to other cocktails. 
4. Non-Alcoholic Sparkling Wine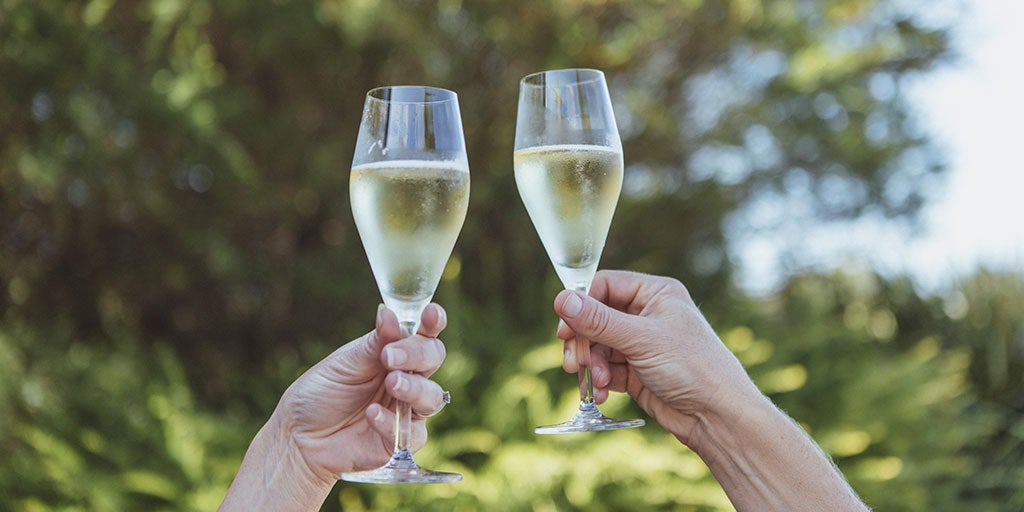 Non-alcoholic sparkling wine is the best beer alternative for those who don't consume alcohol. It mimics the effervescence and appearance of a classic sparkling wine but without the alcohol content.
The brewing process is worth mentioning because non-alcoholic sparkling wine comes from fermented grape juice to create a bubbly and fizzy character. However, brewers halt the fermentation process before the alcohol content becomes substantial.
You can enjoy this sparkling wine alone or mix it with other cocktails. It tastes perfect with an irresistible feel. Some people consume it on festive occasions when alcohol feels inappropriate.
5. Herbal Teas
Are you a beer enthusiast but also want a healthy alternative for a change? If so, herbal tea can be your next favorite option.
Of course, they cannot replace beer, but herbal tea has aroma and taste with health benefits that nobody wants to miss out on. Several options are available in the industry to explore distinct flavors, such as Chamomile Tea, Hibiscus Tea, Peppermint Tea, Lemon Balm Tea, and Dandelion Root Tea.
Choose your favorite herbal tea and enjoy the unique aromatic flavors with zero percent alcohol content. These can be perfect beer alternatives for those who are health-conscious. 
6. Tequila Sunrise
For the past 70 years, Tequila Sunrise has been everyone's favorite with its sparkling appearance and aromatic flavors. It is a perfect delight for every occasion. The light orange shade fades into the deep red at the bottom, providing an irresistible and exciting feel.
You need tequila, orange juice, and grenadine syrup to create this excellent beer alternative. Don't forget to serve it with ice to make it an incredible summer sipper. Moreover, you can personalize it according to your taste and preference. It is a crowd-pleaser, so grab a glass of Tequila Sunrise and forget your worries.
7. Mead
Mead is neither beer nor wine. It is a distinct alcoholic drink that dates back to centuries-old fermentation procedures. They fermented honey with water to make this flavorful Mead. Sometimes, additional flavors of spices, fruits, and hops work wonders in preparing a delightful character.
It has become popular among youngsters because they love to consume distinct flavors. If you are searching for a beer alternative, try Mead for once.
8. Sangria
If you want a drink to complement your barbecue party, Sangaria can be your next favorite option. You can consume this cocktail year-round because of its inviting looks and bursting aromatic flavors. Also, Sangaria can freshen you up on a sun-soaked beach holiday.
It is a fusion of red wine, apple cider, and brandy with a delicious fruity flavor. The fruits include grapes, oranges, and apples. However, you can also use cinnamon and clove to enhance the flavor. Sangaria is a versatile beer alternative, so taste this delicious cocktail at least once in your lifetime. It is refreshing, light, and enjoyable. 
9. Red Wine
Are you a fan of wine? Do you want something different but as flavorful as beer? If yes, red wine is the best choice!
It is a nutritious blend of inviting aroma and irresistible taste brewed with grapes. According to research, red wine is beneficial for heart diseases. The best-selling dry red wines may include Merlot and Pinot Noir. Other delicious options are available, so pick your favorite and share it with your buddies.
10. Sparkling Fruit Juices
One of the top beer replacements is sparkling fruit juices prepared with herbs, fruits, and apple cider vinegar. Its fermentation process matches the sparkling wine procedure, but fruit juices are more flavorsome than other sparkling wines. You can personalize this cocktail by adding your favorite juice.
It is perfect for every casual party, so why wait any longer? Grab a cocktail glass filled with sparkling fruit juice and forget beer for a while.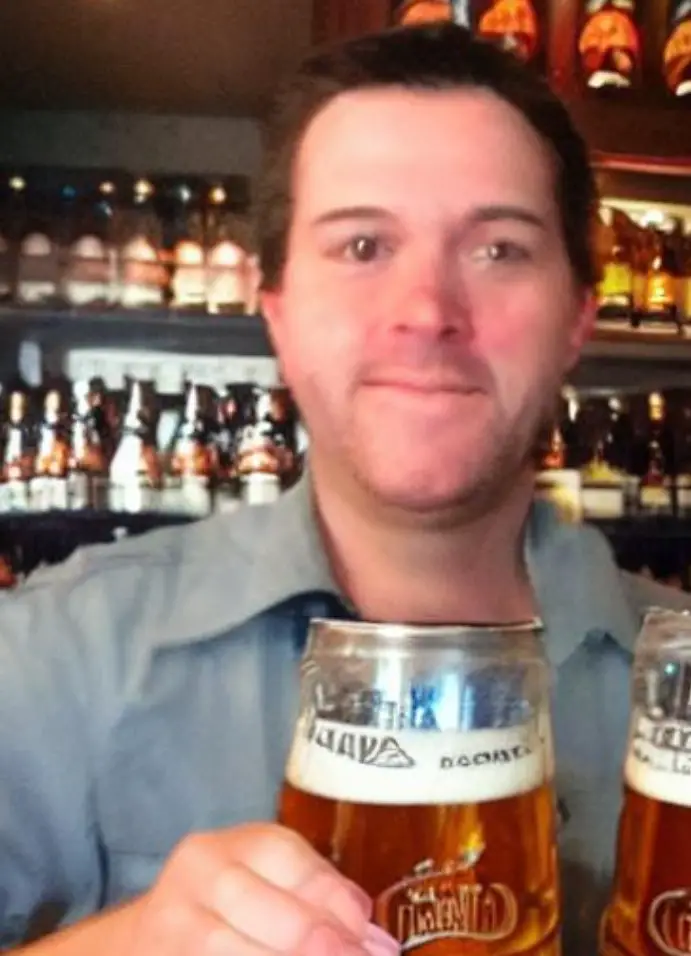 I am a passionate beer connoisseur with a deep appreciation for the art and science of brewing. With years of experience tasting and evaluating various beers, I love to share my opinions and insights with others and I am always eager to engage in lively discussions about my favorite beverage.