It's summertime! Summer is all about vacations, pool parties, road trips, and barbecues, but what is missing here? Of course, a glass of refreshing beer!
You cannot control the weather, but these top ten beer brands can keep you cool in summer, so check the list and pick your favorite.
1. Budweiser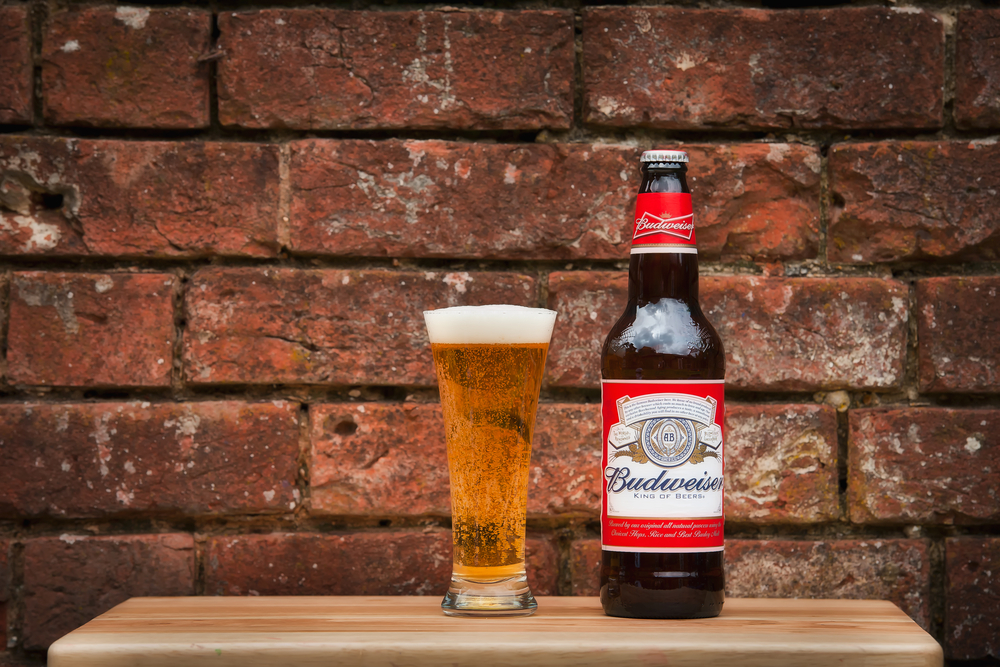 Budweiser is the best-selling beer in the United States and a perfect sipper for the summer season. You can see it at every convenience store or gas station. The beer has a transparent golden body with a foamy white head that retains for a few minutes, then recedes to a thin lacing. It has a decent appearance that leaves a good impression. 
With lemon, citrus, and grassy hops aroma, Budweiser tastes hoppy. It is the king of beers that has a strength of 5% alcohol by volume. The unique and irresistible flavor of this famous beer makes it stand out. 
So, if you are searching for a refreshing summer beer, Budweiser should be your first choice. 
2. Blue Moon
A Witbier with a hazy orange body is among the top-selling beers in the global beer industry. Its name is Blue Moon. The Belgian White beer is known as Belgian Moon in Alberta and British Columbia. It has a 5.4% alcohol content. The head is of white color that quickly recedes.
Blue Moon suggests the aromatic notes of orange, coriander, and wheat, but the taste offers wheat maltiness with hints of lemon zest, orange, coriander, and corn sweetness. It feels pleasant and creamy on the palate with a medium-bodied character. The finish is slightly sour, making it an excellent option for a hot day.
3. Stella Artois
After Budweiser, Stella Artois is the globally recognized European Pale Lager with perfectly-balanced aromatic flavors and a lovely appearance. Consider it an all-rounder Belgian beer with a strength of 5% alcohol by volume. With a dark straw body and a white head that dissipates immediately, Stella Artois leaves moderate lacing.
The beer has a unique aroma of malts and hops. Its taste reflects the nose with a smooth, light mouthfeel. Artois finishes with a slightly lingering flavor. Also, it complements traditional Belgian dishes, so grab a pint and make your moments enjoyable.
4. Amstel Light
Amstel is a European Pale Lager renowned for its quality flavor and eye-catchy look. The see-through beer has a golden body that looks fantastic beneath the frothy white head. This light version is a result of locally sourced selected ingredients. 
The scent offers a blend of hops and malts, while the taste follows the nose. However, hops dominate the flavor profile. It is a medium-bodied lager with high carbonation. Amstel gives a pleasant feel with a subtle bitterness at the end. Moreover, you can count on this beer for casual meetups and parties.
5. Coors Light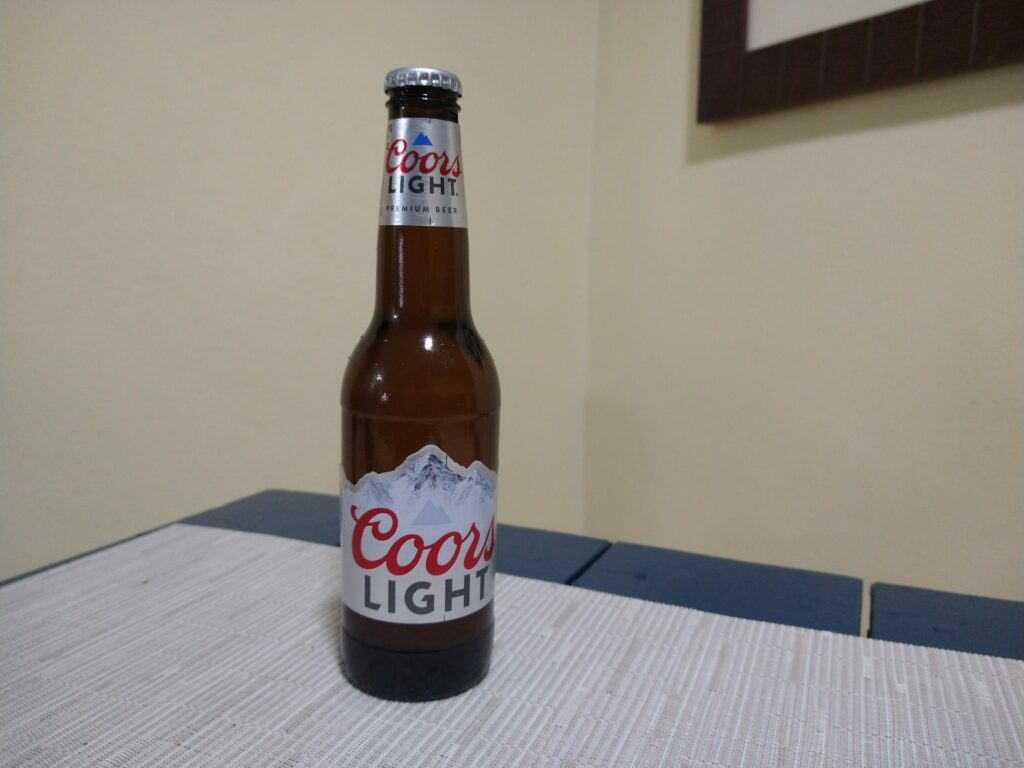 Discover the irresistible flavor of Coors Light and sip in style to stay cool in summer. This Light Lager is the ultimate solution to beat the heat with its tempting smell and delicious taste. It pours a yellow color with a foamy white head that stays persistent for a few sips. 
The refreshingly crisp taste of Coors Light with hoppy bitterness makes it an ideal choice for a pool party or a road trip. In summer, it can complement your outdoor events and barbeques.
6. Corona Extra
Did you know that during the Covid-19 period, people mistakenly considered Corona Extra a cause of the virus?
Highly famous in the United States and Mexico, Corona Extra Lager is a pride of the North American region with its rich aromatic flavors and straw-looking body. The beer pours a pale yellow color with a decent white head of foam. It has a strength of 4.6% alcohol by volume.
It smells like malts, rice, and hops, while the taste follows the aroma. Don't forget to use a wedge of lime to reduce the effects of bitterness. The beer offers a pleasantly sweet feel with a bitter finish. So, don't miss out on this crisp lager.
7. Allagash White Ale
Allagash White Ale is one of the most consumed summer beers in the United States. The beer has a cloudy body with a thick white head. 
It smells like coriander, orange, and doughy malt, while the taste offers a yeasty character. Allagash White Ale feels crisp on the palate with moderate carbonation. Also, it is highly drinkable that goes well with chips and fish.
8. Sierra Nevada Pale Ale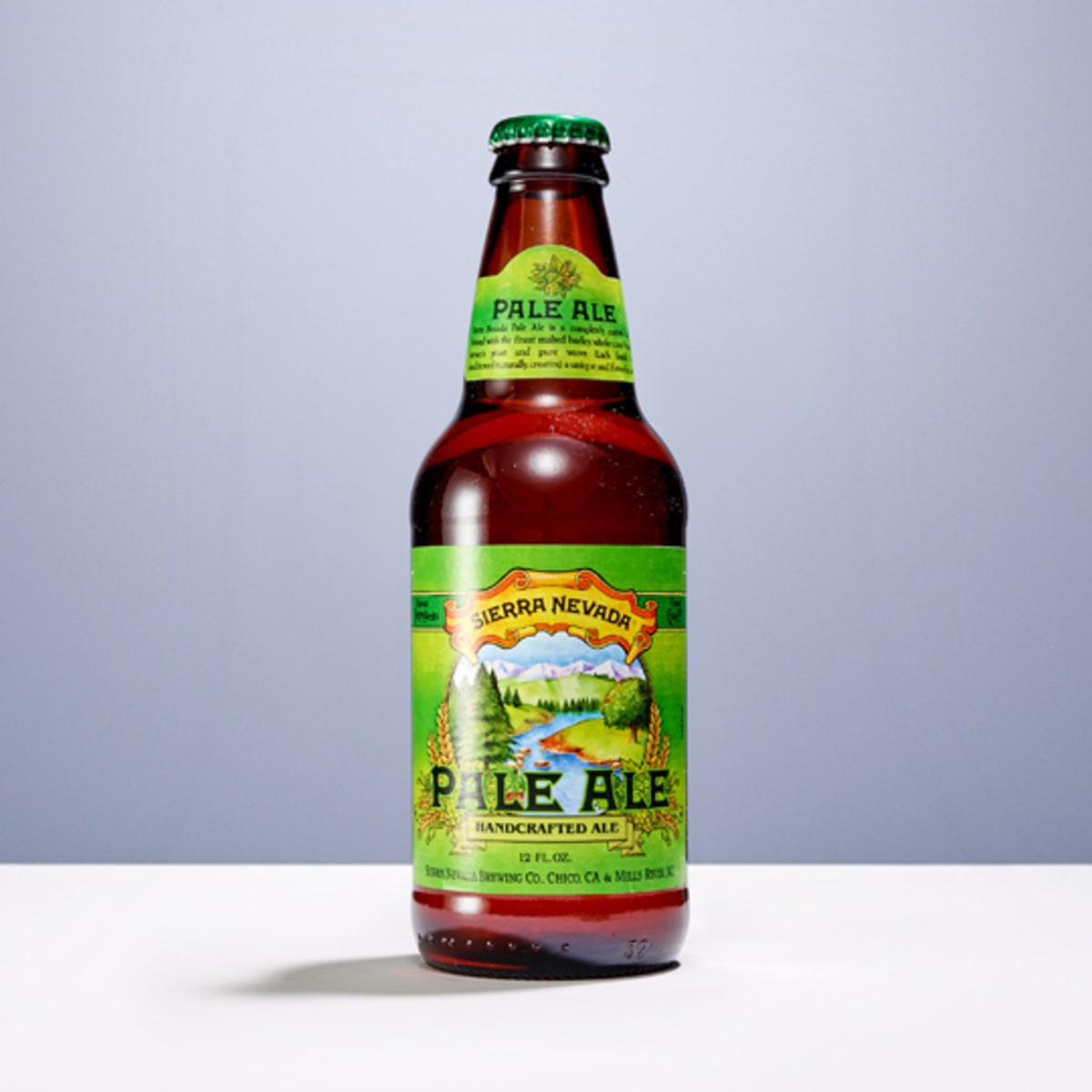 Are you afraid of going out in the summer? Fear no more!
The Sierra Nevada Pale Ale can rescue you from the scorching hot weather. You can find it in any convenience store in the United States. The beer is highly drinkable, but its translucent amber body stands out. Its dense white head further adds beauty to its appearance.
The bready malt smell and taste are outlandish, but the premium Cascade hops dominate throughout. It is a smooth, full-flavored beer with spicy notes. Also, Sierra Nevada is inexpensive, so enjoy the genuine flavorsome taste at an affordable price.
9. Modelo Especial
Get ready to stay cool on the hottest sunny days with a rejuvenating flavor of Modelo Especial!
It is an International Pale Lager with a creamy texture. With a golden body and a fluffy white head, the beer retains for a few minutes. The mild scent suggests creamy corn, biscuit, malt, and herbaceous hops on the nose, but the taste is delicious. It follows the smell. 
The feel is crisp on the palate. It finishes slightly bitter, but the carbonation level is superb. 
10. Samuel Adams Boston Lager
Samuel Adams Boston Lager is a Vienna Lager brewed with the finest home-grown ingredients. The beer is a tasty mixture of Two-Row Summer Barley, company-owned Lager Yeast, and Hallertay Mittelfrüh hops. It has a copper body that complements the off-white bubbly head.
With a malt-driven smell and toasted malt taste, Samuel Adams Boston Lager offers an earthy, grassy hoppy character that enhances the flavor. It is a perfectly-carbonated beer with a peppery finish. 
Add this to your beach party menu and enjoy the freshness in every sip.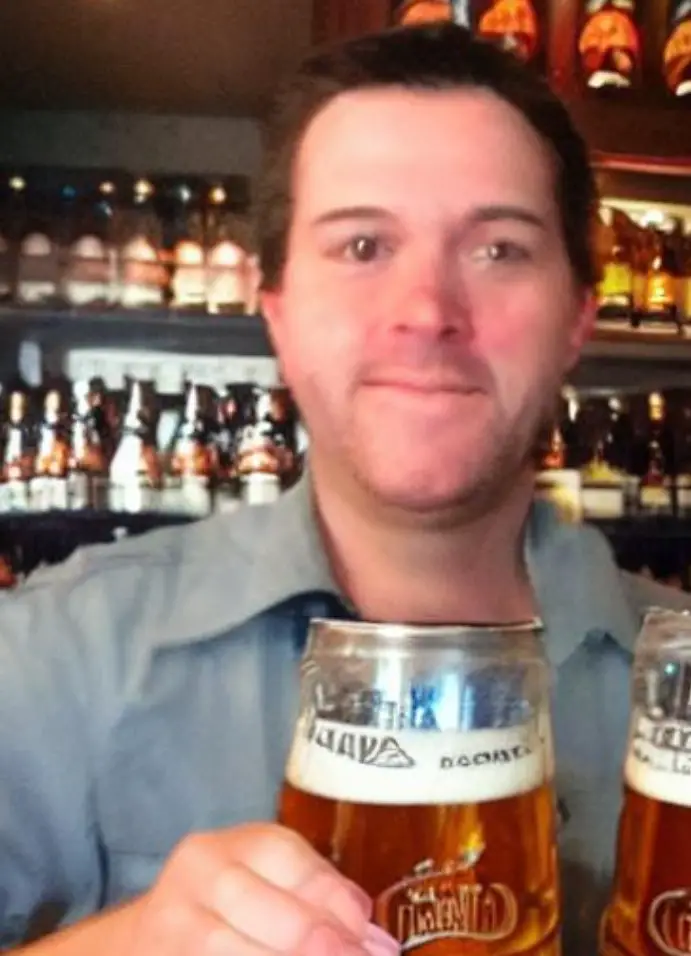 I am a passionate beer connoisseur with a deep appreciation for the art and science of brewing. With years of experience tasting and evaluating various beers, I love to share my opinions and insights with others and I am always eager to engage in lively discussions about my favorite beverage.