If you're someone who enjoys beer not just for drinking but as a way to enhance the flavor of food, then this list might be right up your alley. According to chefs and other barbecue experts, beer has always been a good ingredient for improving the scent and flavor of food. But which kind of beer should you use for these recipes? You're in luck because we have selected a few of our favorites. 
To make this list, we asked the opinion of some friends who worked in the culinary industry, barbecue experts, and people who work or own breweries – Just about anyone who incorporates beer in their daily lives in a good or healthy way, including cooking. The discussion will also be sharing some tips on how to make your food more flavorful using beer. If that thought excites you, then let's begin!
Which Type of Beer Are Better for Cooking?
1. Allagash Saison Violette
This is a Belgian-style beer that's excellent for seafood and seafood-based dishes like grilled shrimp or even soups like bouillabaisse. This product has won so many awards since it was first sold, and it's not hard to see why. The beer has a lovely combination of oats, raw wheat, and malted wheat, which contributes to its overall "white" appearance. Other ingredients include Curacao orange peels, as well as a hint of coriander. This is a beverage that is both refreshing and complex at the same time. 
2. Belching Beaver Peanut Butter Milk Stout
This stout is just irresistible – Like a peanut butter cup in beer form. Other ingredients include lactose and rolled oats, which contribute to the beer's creamy and smooth body. Other flavors you might spot while drinking are roasted peanuts, coffee, and dark chocolate. Aside from chugging down a whole bottle, other uses for this beer include marinating beef into it, such as the ones used for steak tartare and steaks cooked rare. 
3. Black Plague Acid Drop 
Perfect for chicken, turkey, quail, and other poultry meats, this beer is just filled with flavorful citrus aromas. You can also drink it and savor its lemon-lime taste. The product's main ingredients include grapefruit juice, which perhaps contributes to the tanginess of the beer. It's also quite sudsy when drinking, with plenty of foam. Despite not being acidic, the sourness does get a bit overwhelming, so it's not recommended for novice beer drinkers. 
4. AleSmith Speedway Stout 
Vegetarians and vegetable lovers, this beer is for you – This is a product that works well when incorporated into dishes that have grilled legumes or vegetables as an ingredient. The roasted flavors of the beverage and strong mouthfeel are excellent, and the jet-black look of the beverage shouldn't put you off from drinking it. Other flavors found in the product include caramel, toffee, and some dark fruits. Despite its rather intense look and color, the beverage is easy to drink. 
What Beers to Avoid for Cooking?
1. Coors Light
Despite having "Light" in its name, this college party staple just doesn't have enough oomph to be considered an ingredient in certain dishes, especially for heavy meats and poultry like the ones on our list. The beer's taste is too watered down, although the somewhat sweet flavor profile is still present. Drink this beer instead while enjoying a football game with friends or when you're at home, relaxing after a long tiring day at work. 
2. Big Shark Lemon Radler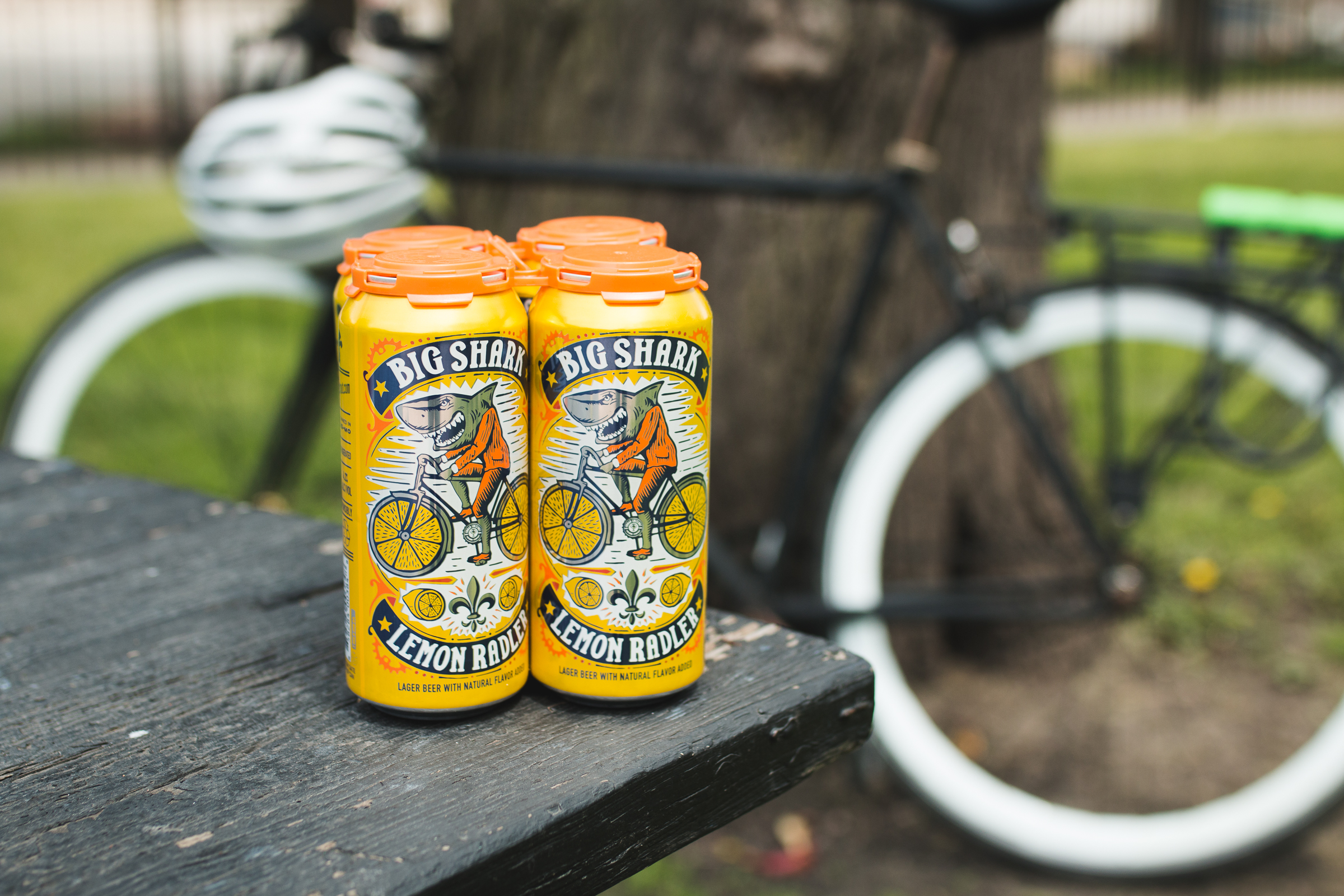 … Or just about any Radler or shandy beer, really. These beers are so light and easy on the stomach it's better to enjoy them as they are – Beverages and not ingredients for cooking. Perhaps they're best enjoyed when you drink them at the beach or at the park on a summer day with the sun's rays beaming down on you. 
FAQs About the Best Beers for Cooking 
Why Cook with Beer?
Thanks to beer's usual roster of ingredients, it often adds in a strong, earthy flavor to meats and soups, making them taste like they've been cooking in the oven or on the grill for a while. As for sweet dishes and appetizers, beer can also add depth to their flavors. It also adds a richer color to the meat, making the whole dish more appetizing to look at. 
Does Alcohol Evaporate When Cooking with Beer?
The longer you cook a dish with alcohol as its ingredient, the lesser the alcohol content will be once it's done. But to completely remove all traces of alcohol and still maintain its flavor, you have to place the meat in your oven, grill, or pan for at least three hours. This is why beer is only used for thick steaks or roasts because they take longer to cook. The molecules in the alcohol will evaporate once the drink reaches a boiling point. 
Can You Get Drunk When You Eat Food with Alcohol in It?
Even though the flavors of the alcohol are still in the dish you eat, consuming it – Even in one go – Won't cause you to get drunk. And what's more, a lot of these alcohol-infused recipes do not require the whole bottle unless it's for marinating. Any dish that includes alcohol – Even desserts – Will retain at least only 40 percent of the alcohol when cooked or grilled for 15 minutes. 
Is It Safe to Cook with Alcohol?
Make sure to only use low heat when cooking, as adding alcohol to a dish can potentially cause a fire. Be sure to keep a large towel ready, as this can put out kitchen fires quicker compared to a bucket of water – It can further cause the flame to grow, especially when there's oil in the recipe. A fire extinguisher also works, obviously, but be sure you know how to open one and use it properly. 
Rounding up the Best Beers for Cooking 
And there you have it – The best beers that you can use for cooking. According to the opinion of the public, Allagash Saison Violette is the best one of the bunch. Not only is it made from fine ingredients, it's also very versatile, as it can be used as an ingredient in so many dishes. As for drinking it, the flavor is very lovely too. So, the next time you're preparing a huge meal, try to add a bit of zing to your food using alcohol.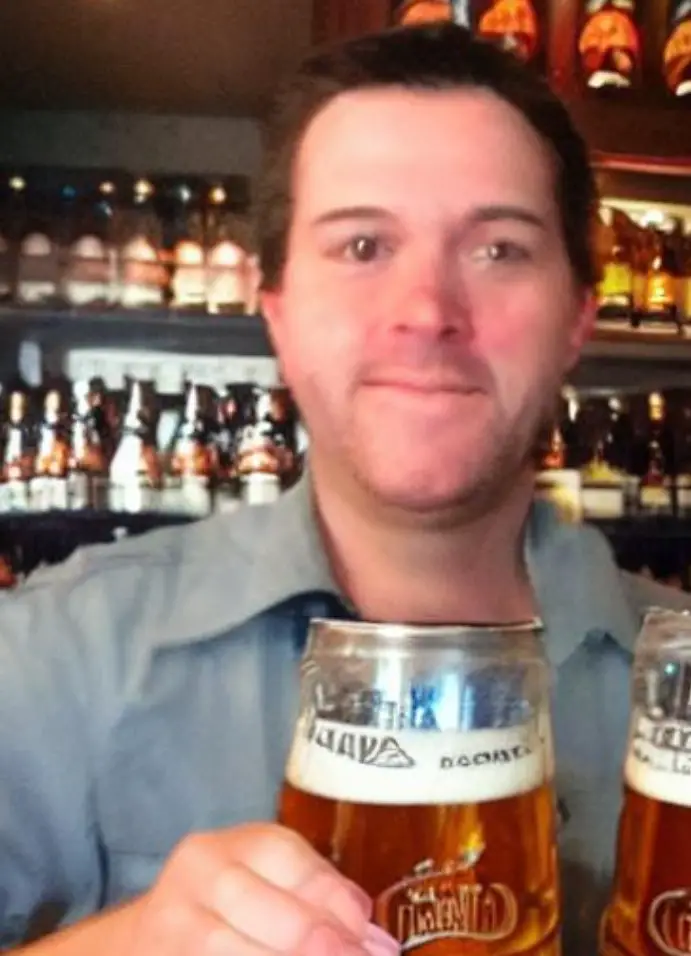 I am a passionate beer connoisseur with a deep appreciation for the art and science of brewing. With years of experience tasting and evaluating various beers, I love to share my opinions and insights with others and I am always eager to engage in lively discussions about my favorite beverage.