We will now take a look at the best beers that you can bring to a beach with you. Technically this applies to pretty much every beer, but there are just a few brands that hit differently when you drink it while listening to the sounds of the ocean near you. It also applies to just lying in a hammock and enjoying the warm summer breeze. Perhaps a perfect day at the beach comprises of a chair, an umbrella for shade, perhaps a book or two, and of course, a cooler filled with your favorite beer. 
To create this list, we have sought the help of several beer connoisseurs, people who work at breweries or own independent breweries, as well as anyone who enjoys lounging by the beach any chance they get. These beers are all packed with flavors that are sure to refresh you, especially when the day is blazing hot. So, are you ready to find out what these refreshing beverages are? Let's get started!
What Types of Beers Are Better for the Beach?
1. Narragansett's Del Shandy
Shandies are known to have that crisp and refreshing lemon-lime flavor, and that alone makes it wonderful to drink near the beach. Ice-cold shandies such as this brand will keep you hydrated – It's like you're drinking a lemonade and a beer at the same time. What could be better than that? Narragansett is a trusted brand, so you can be sure that the product is high-quality as well.
2. Cruz Blanca Palm Shade
Just the name alone ensures that it's a perfect beach drink. It has a rather dry hop finish, while the aroma is similar to pineapple, passion fruit, as well as citrus, and even melons. Other drinkers have also reported hints of slightly bitter pine, which compliments the citrus flavors nicely. The appearance is cloudy yellow, with a slightly foamy head.
3. Wynwood La Rubia 
This is a beer crafted by Miamians for Miamians – And since Miami is known for its beaches, then it's only a given that this particular brand is excellent to bring with you when you decide to hang out there. It's a pale-yellow ale that is only made using the finest ingredients, such as hoppy citruses. It is great to chug down not only by the beach but also at barbecues as well. Very crisp and light, with a bready and sweet aftertaste. 
4. Rogue Newport Daze
By just the look of the can alone, you'll know that this drink is best enjoyed while lounging in a hammock and listening to the sounds of the ocean nearby. The flavors are packed with a strong citrusy taste, which is similar to the all-natural tropical fruits that are enjoyed in these vacation spots. The hop also has a strong flavor, but it doesn't overpower the main taste of the beer. This is the type of beverage that you'll want to bring with you when traveling to a beautiful beach or island destination. 
What Beers to Avoid for the Beach?
1. Flying Dog's Double Dog IPA
This beer has a very sweet and subdued maltiness to it. It's got a deep red color, almost like wine, while the taste will remind you of dry fruit – In fact, one of the more recommended foods to pair with this beer is dried cheese. But since this product has a rather high alcohol content, perhaps it's nice to just drink this at home instead of the beach, as the product has the ability to get one drunk pretty easily. But if you do manage to get your hands on one, it's nice to serve it in a pilsner glass that's ice cold. The taste is also smooth, with a pleasant finish. 
2. Evil Twin Imperial Doughnut Break 
As its name suggests, this is a beer that tastes like donuts! It's a stout which packs plenty of sweet flavors, including chocolate, almonds, and sugar – Even hints of coffee, so you won't have to brew your own cup in the morning. This is a one-of-a-kind beer creation that you'll be sure to enjoy, but the sweet flavors of the beverage are more suited to drink for dessert and not while chilling near the ocean somewhere. It's still a delicious drink nonetheless, and you'll be sure to enjoy every sip. 
3. Guinness Extra Stout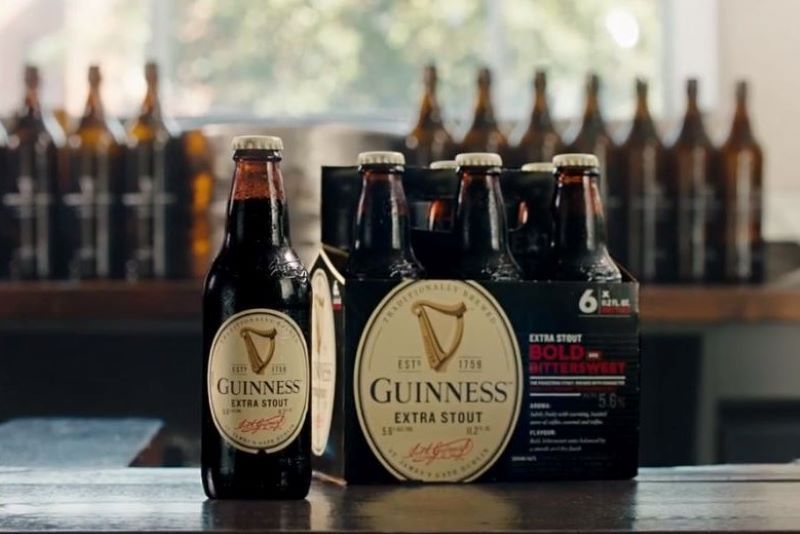 A classic favorite, Guinness has a malty sweetness to it, accompanied by a slight bitterness from the hops. There are also flavors of coffee and chocolate, with a strong roasted flavor from the barley. This beer is smooth, creamy, and well-balanced like an Irish stout should be. But just like other kinds of Irish stouts, Guinness is best enjoyed while sitting in a pub on a Friday night with friends and not near the beach during summer. 
FAQs About the Best Beers for the Beach 
Why Does Beer Taste Delicious When Drank Outdoors?
It all depends on our emotions. Some people make better memories when they're outside, like attending a party or a barbecue with friends. Compare this to confined spaces like buildings or homes, where people have to do things such as chores, work, responsibilities, etc. And not only that, but alcohol such as beer also makes some people feel relaxed or happy because of the endorphins released. So, pair this with a gorgeous view such as the beach, and the experience is indeed fantastic. 
Aside From Beer, What Other Alcoholic Drinks Can You Bring to The Beach?
Of course, cocktails are a great option – They come in so many different flavors, and there's sure to be one that suits every person. These include pina coladas, margaritas, mojitos, etc. Basically, any alcoholic beverage with a zippy fruity flavor works best. 
A Roundup of the Best Beers for the Beach 
From all of the options we have gathered, it seems like the best one out of the bunch is indeed Naragansett's Del Shandy, the first product on our list. Shandies, in general, are just delicious, especially because of their lemon-lime flavors that will refresh you on a hot summer day. Don't hesitate to grab one the next time you decide to spend time there.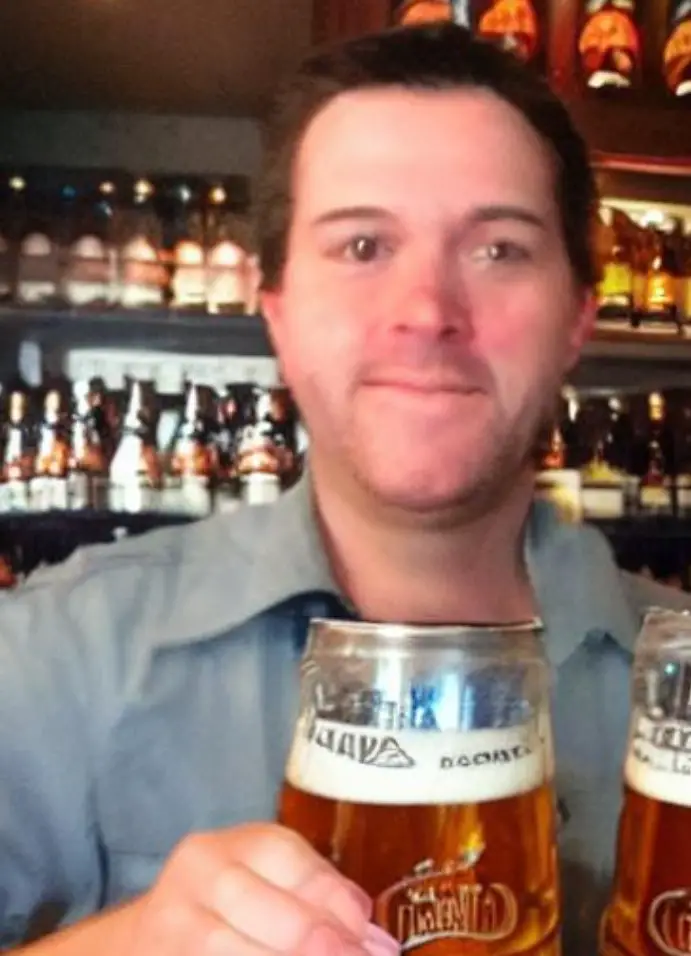 I am a passionate beer connoisseur with a deep appreciation for the art and science of brewing. With years of experience tasting and evaluating various beers, I love to share my opinions and insights with others and I am always eager to engage in lively discussions about my favorite beverage.