Here are the best beers that you need to try for Nasha. What is "Nasha," you ask? "Nasha" refers to a Hindi/Urdu word that simply means one thing: "Intoxication." It also refers to the state of being drunk, as if you're under the effect of a hallucinogen, or a drunk, or alcohol. This is why the beers included in this list are the ones that give off a state of "Nasha," – Meaning they contain a high amount of alcohol or have a higher ABV than usual. These beverages can get you drunk in only a few sips. 
To create this potent list, we have sought the advice of several beer experts, as well as brewery owners, brewery workers – And anyone who was brave enough to try out one of these intoxicating beers and managed to not get a pounding headache in the end. These are all varied when it comes to brewing techniques, as well as flavors. So if you're curious to know which beers these are, then keep reading. 
What Type of Beers Are Better for Nasha?
Since "Nasha" is a Hindu word, it only makes sense to include several Indian beers here on our list. It is advisable to read the FAQ section of this topic if you have plans to try out these beers, as consuming them in one go can lead to some rather terrible consequences. 
1. Brewmeister Snake Venom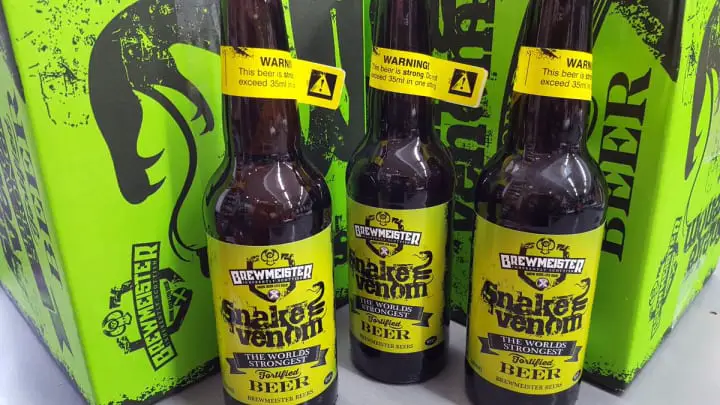 And here it is – The strongest beer in the world. Brewed using smoked and peated malts as well as two types of yeast, the beverage is frozen several times after it's been fermented, with the ice crystals removed afterward. This locks in the body, flavor, and alcohol of the beer, making it more potent. 
2. Devans Modern Breweries Godfather 
The flagship brand of Devans Modern Breweries, this product was first launched in the 80s and comes in two types. With an ABV of 8%, this is the strongest beer in India. The product combines the smoothness of malt with a kick that gives you strength. It's also very refreshing. 
3. United Breweries Kingfisher Strong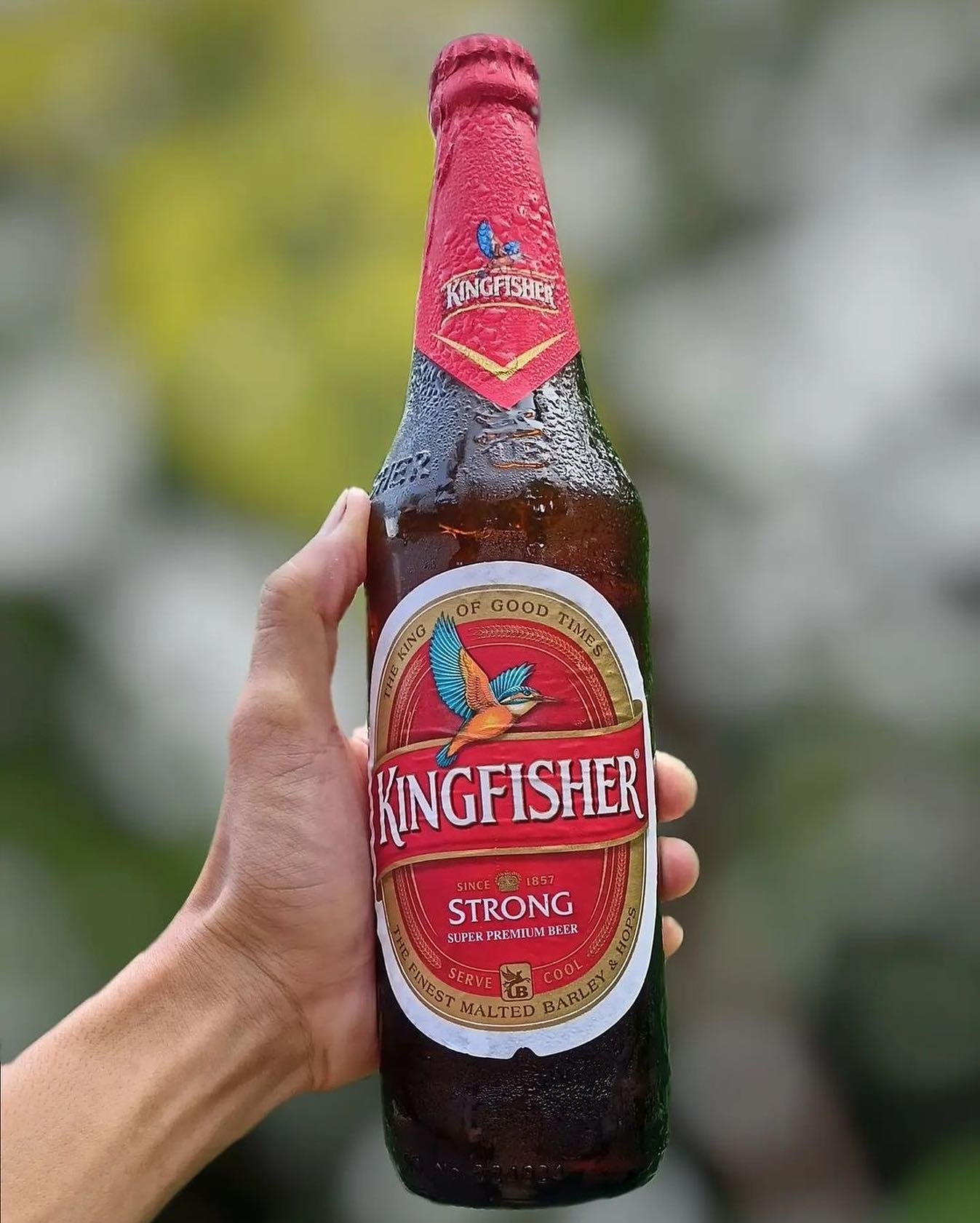 One of the most popular Indian beers, this product is recognized for its world-class quality. It lives up to its "strong" name, as it has a rather high ABV of around 7.1%. The product is a pilsner beer and is one of India's most heralded exports. 
4. BrewDog The End Of History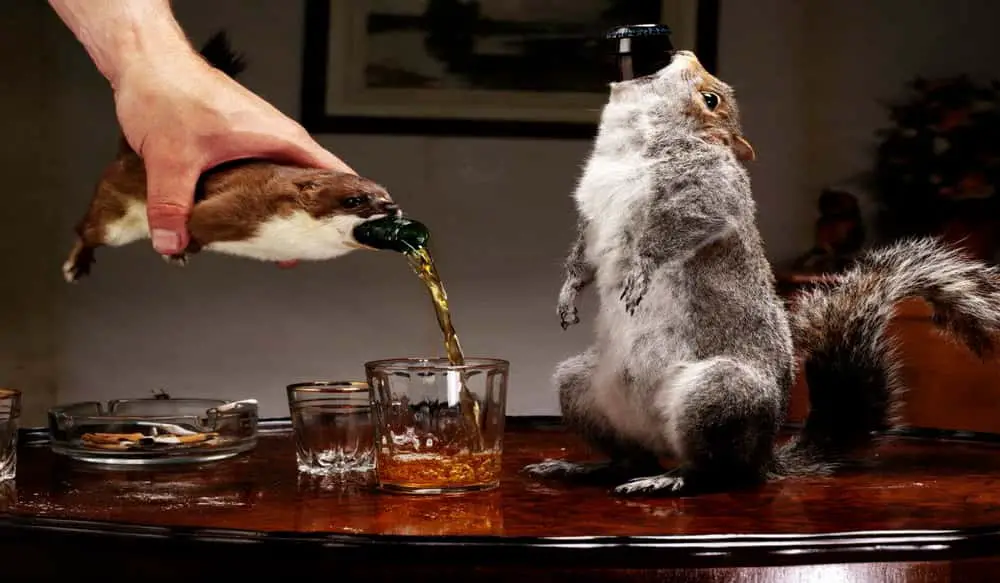 Not only is this beer rather pricey at £500, but it's also very strong, with a jaw-dropping 55% ABV. It is a Belgian-style ale that's been brewed with juniper berries and nettles, similar to a gin. Each bottle has its own certificate and comes packaged with a taxidermized animal. Yes, you read that right. 
5. Koelschip Obilix 
This is an Eisbock-style beer created by the Dutch brewery Koelschip. The smell reminds you of complex fruits, such as apples or even candied figs. The flavor and scent are both very sweet, much like cough syrup. It also masks its ABV of 45%.
6. Revelation Cat Freeze The Penguin
A roasted barleywine mixed with flavors of an imperial stout beer. Just like Snake Venom, this beverage is frozen with the ice extracted afterward, resulting in a stronger beverage that knocks you out after a few drinks. It's extremely sweet, but with a strong malt flavor. 
7. Bad Monkey Beer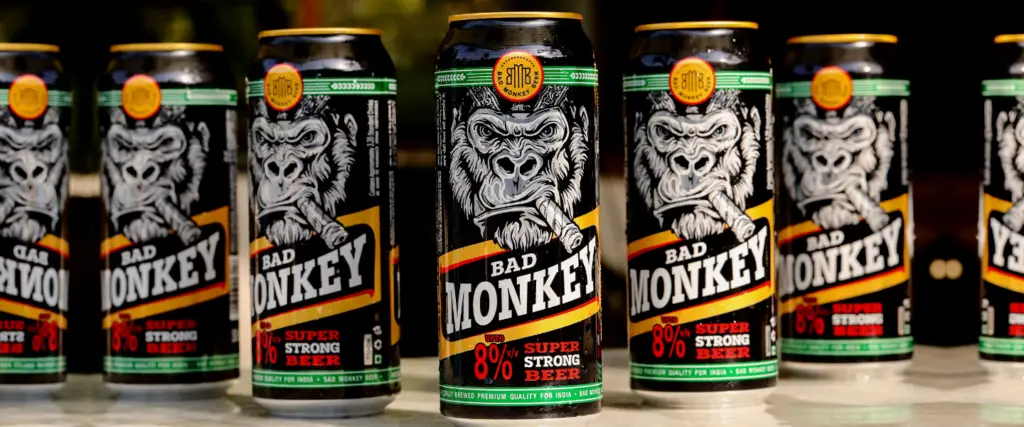 One of the newest beers on our list, this beer has been in production since 2018. The ABV might be quite low compared to the others on this list, but it's still got that strong kick to it. And not only that, it's very refreshing as well. The alcohol doesn't overpower the hoppy finish of the drink. 
8. Mysore Breweries Knock Out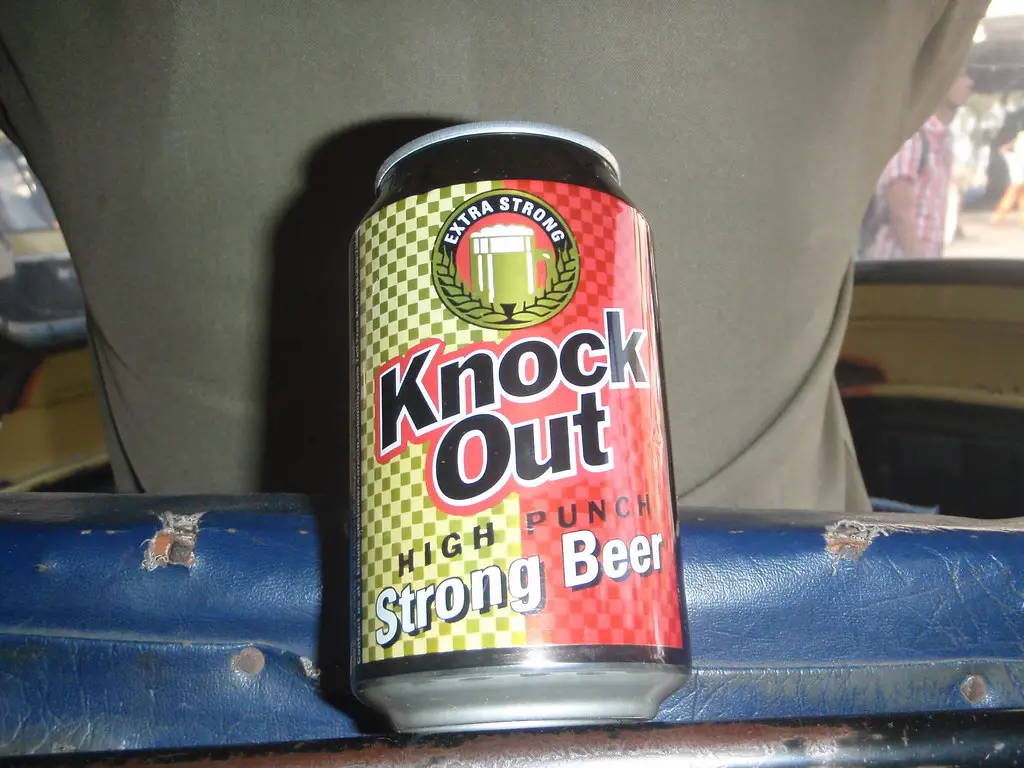 Made from nothing but the best and most high-quality ingredients, this Indian beverage has been in production for at least 30 years. It's got a refreshing and bold flavor that you will surely enjoy. It's also fantastic to chug down in the company of friends. 
What Beers to Avoid for Nasha? 
This is a list of the best-selling non-alcoholic beverages not just in India but across the world. Just because they don't give off a feeling of "Nasha" doesn't mean that they taste terrible. You can still enjoy the flavors of these beers – But without that terrible drunken feeling afterward. 
1. Golden Road Brewing Non-Alcoholic Mango Cart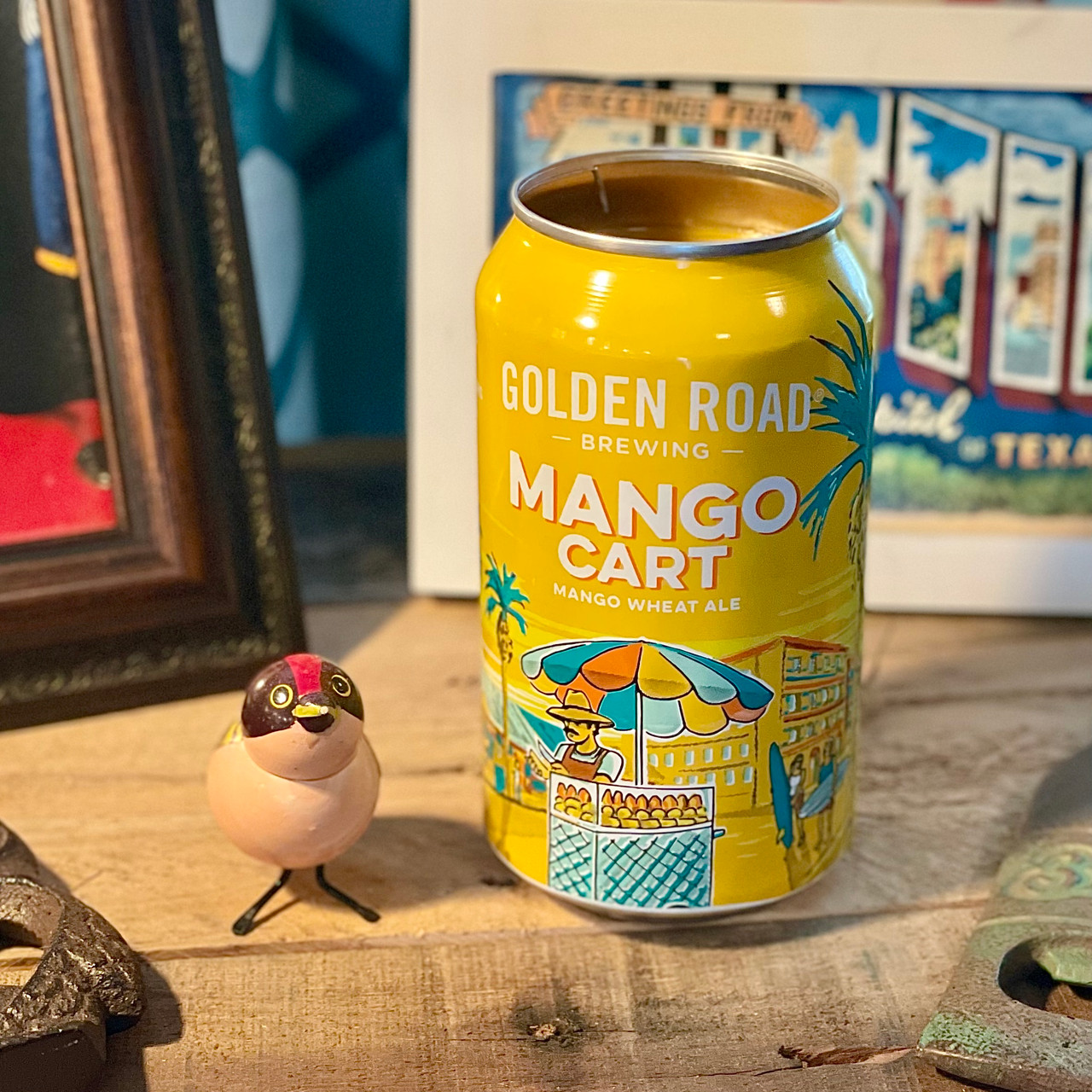 The refreshing mango flavors of this beverage will truly refresh your tastebuds to the point that you won't even realize that it's a non-alcoholic beer. It's light on the stomach and filled with the strong flavors of mango, with a crisp finish. 
2. Copter 7 Zero 0.0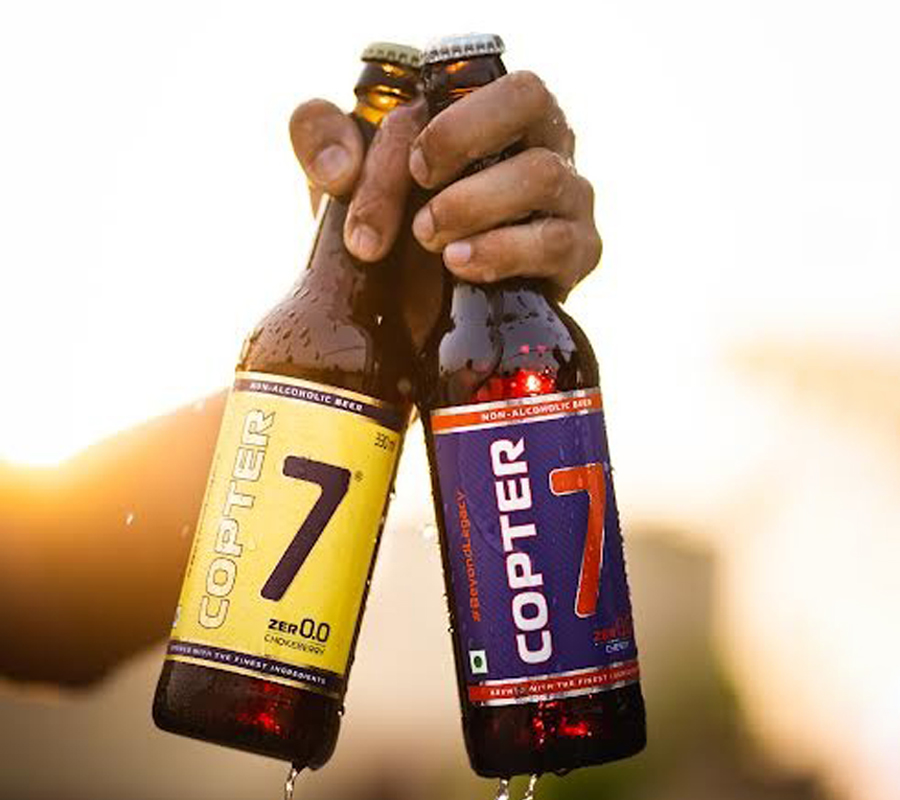 This is a non-alcoholic Indian beer that promises a hoppy experience without the nasty stuff that comes with consuming alcohol. Feel free to consume this beverage as much as you like and enjoy its tasty tart flavors that are similar to cherries and chokeberries. 
FAQ About the Best Beers for Nasha
How Do You Consume Alcohol Safely?
Remember that consuming alcohol that's way above your limit can lead to health issues, injuries, embarrassment, accidents, or worse, death. Practice "safe drinking" so you can reduce your risk of harming yourself or others. For example, eat plenty of food during and even before going out for drinks, as consuming alcohol – Especially the strong ones on our list – Can hurt your stomach lining. 
Be sure to count your drinks as well while you're going on a spree with your friends. Be sure to set a drink limit, then stick to it. Aside from food, it also helps to consume water or any non-alcoholic beverage in between alcoholic drinks. Slow down your drinking to at least one per hour. And, of course, don't drink and drive. 
A Roundup of the Best Beers for Nasha 
Of all the beers on this list, Brewmeister Snake Venom is the most potent one. If you end up owning a bottle of it, be sure to follow all of the helpful tips mentioned earlier, and don't experience Nasha too quickly. Make sure to be mindful when consuming all of the drinks mentioned above, and drink everything in moderation.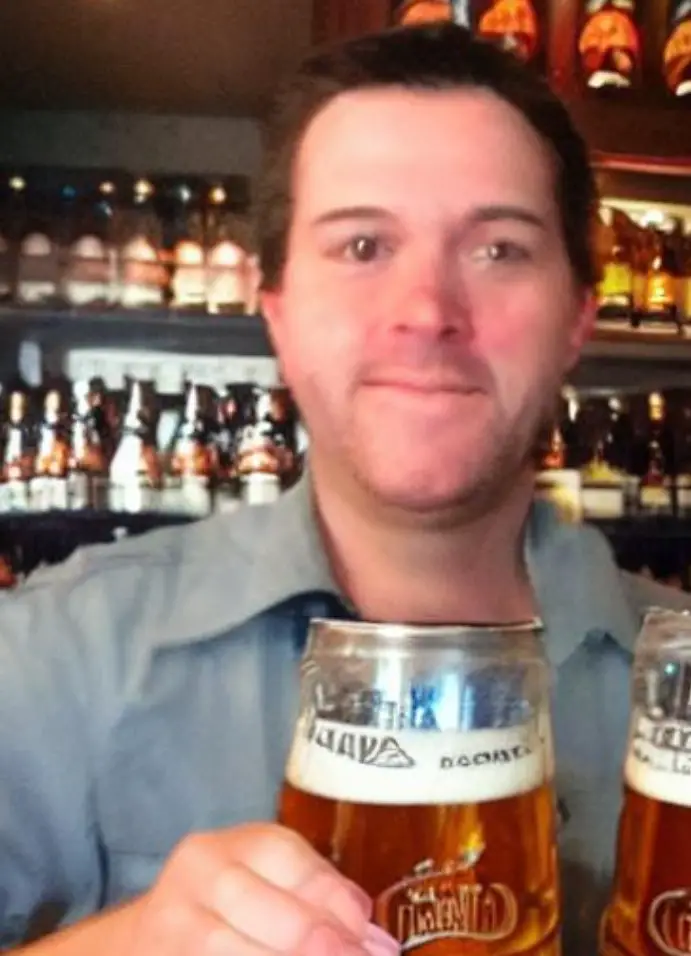 I am a passionate beer connoisseur with a deep appreciation for the art and science of brewing. With years of experience tasting and evaluating various beers, I love to share my opinions and insights with others and I am always eager to engage in lively discussions about my favorite beverage.