Is a vacation to Germany in your future plans? Then you're in luck because we have listed down all of the best beers that you can drink during Oktoberfest, that world-famous festival where people come from different parts of the world and drink the best beers that this European country has to offer. Based on experience, all of the beers on this list have never disappointed drinkers from far and wide, and they surely will not fail your tastebuds as well. 
To create this list, we based it on the personal experience of some of our colleagues who were lucky enough to travel to Germany once – Or every year – To celebrate Oktoberfest with the locals. These people have different professions. But of course, we also chose to ask the usual roster of brewery owners, and brewery workers, whether they had been to the festival or not. If you're excited to know what Oktoberfest beers are, then keep reading. 
What Types of Beer Are Better for Oktoberfest?
During Oktoberfest, the standard beer that gets served is German lager. These typically come in a lighter shade, such as amber or pale blonde, and have a crisp and dry flavor to them. The average lager flavor is malty and rich, quite similar to German pilsners – Although the former has higher alcohol content. 
1. Paulaner Oktoberfest Bier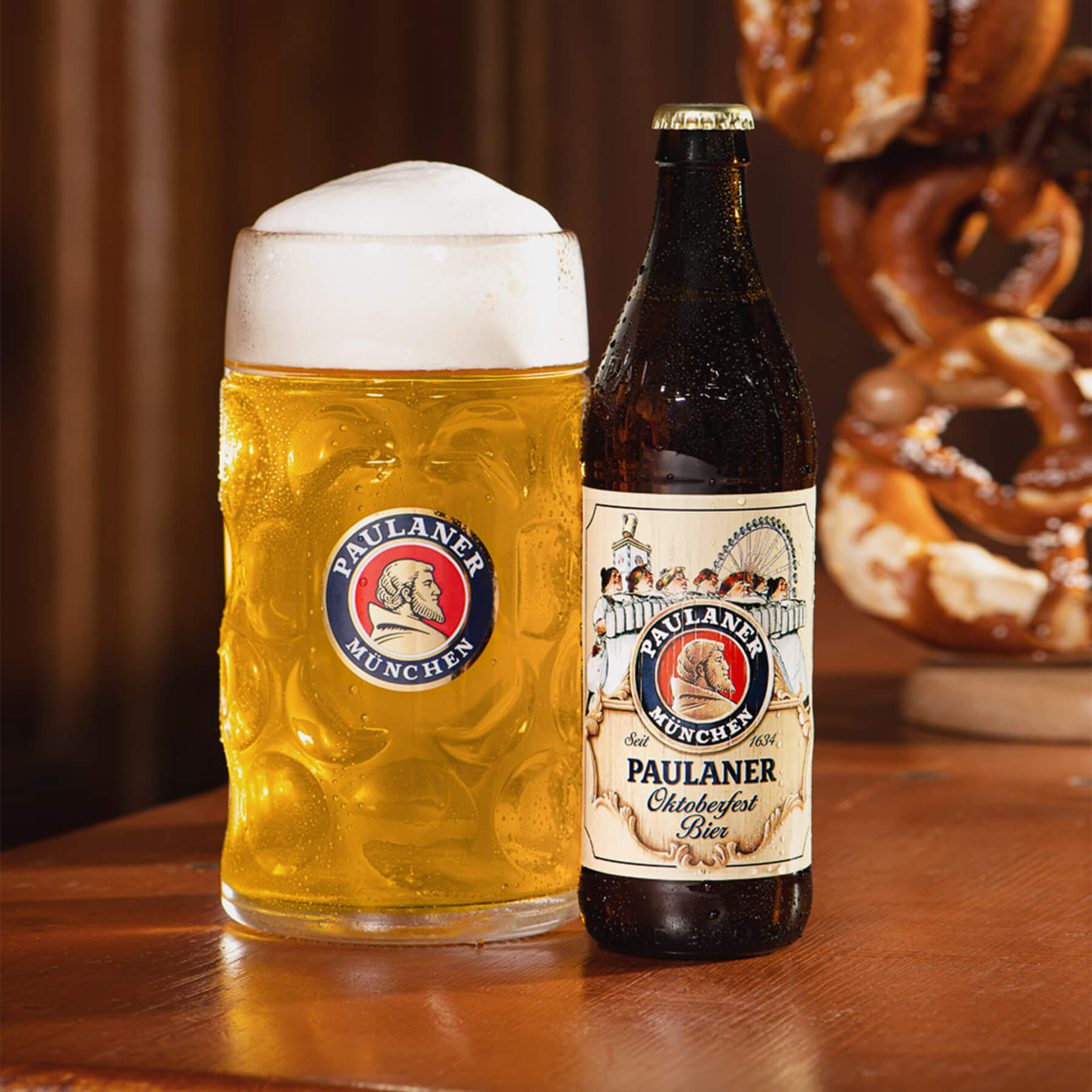 This is the epitome of the Oktoberfest bier – Using nothing but the finest German ingredients, which includes a special type of pilsner malt from Bavaria, together with hints of dark barley malts. This adds body, maltiness, and color to the overall beverage. Also uses Hallertauer and Herkules hops. 
2. Hacker-Pschorr Oktoberfest Amber Marzen 
Brewed in accordance with the Bavarian Purity Law of 1516, this is a classic favorite among Oktoberfest regulars. The beer gets its name from the amber color that it has – Not to mention the beverage itself is quite smooth. The flavors are a great partnership of maltiness and sweetness. 
3. Spaten Hell Helles Lager
Known as the very first marzen created for Oktoberfest, this product has been available since 1872. The overall look of the beverage balances a fine line between gold and amber while carrying some deep and toasty notes along with a citrus lemon bite that you'll love. 
4. Ayinger Kellerbier Unfiltered
Created as a tribute to the Ayinger Brewery's owner, Johann Liebhard, this Bavarian-based beer is covered in a yeasty cloudiness which provides the drink with a complete full-bodied yet bitter flavor that isn't overwhelming at all. A very drinkable beer with a dry and sweet texture. 
5. Erdinger Weiss Hefeweizen 
Made by the world's biggest brewery, this product is a classic pale wheat beer that also has a cloudy hue. It is a beverage that is packed with delicious yeast flavor and has a gentle yet spicy malt aroma. The bitterness can be credited to the beer's mild hops. 
6. Hofbrau Original Helles Lager 
This beverage is perfect for those attending Oktoberfest for the very first time. It's a well-balanced Helles lager that captures the essence of Munich – The beer-making capital of Germany. The flavor of the product is filled with caramel notes, hops, and fruit-tasting malts. Also comes with a yellow hue. 
7. Hopewell Brewing Co. Endgrain Marzen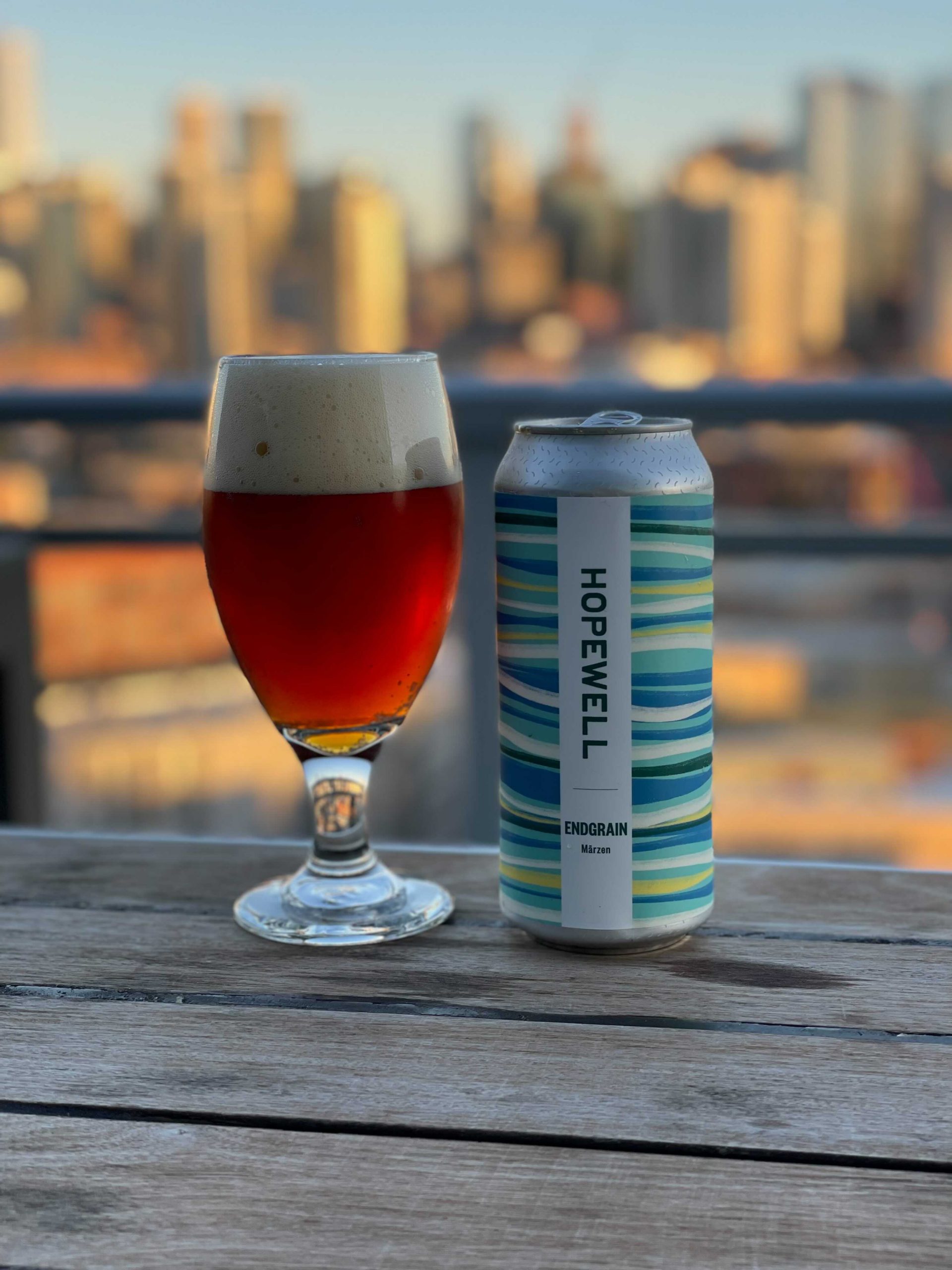 An American-based lager that was made to capture the fall season, this product is malty and rich, not to mention filled with loads of hop characters. Just the first sip of the beverage provides the product with a complexity that will make you embrace marzen-style German beers. 
8. Elsewhere Brewing Oktoberfest
Elsewhere Brewing's take on the Oktoberfest bier contains a creamy foam head that feels like melted ice cream, along with a buttery biscuit scent with a hint of floral fruitiness. Meanwhile, the beer itself is quite crisp – Packed with flavor without being too fancy. 
What Beers to Avoid for Oktoberfest?
For this list, we have selected two beer brands that are both heavy on the stomach and contain a rather high ABV. And because of this, they are not suitable to be consumed during Oktoberfest, where you are meant to consume mugs upon mugs of overflowing beer. 
1. Guinness Draught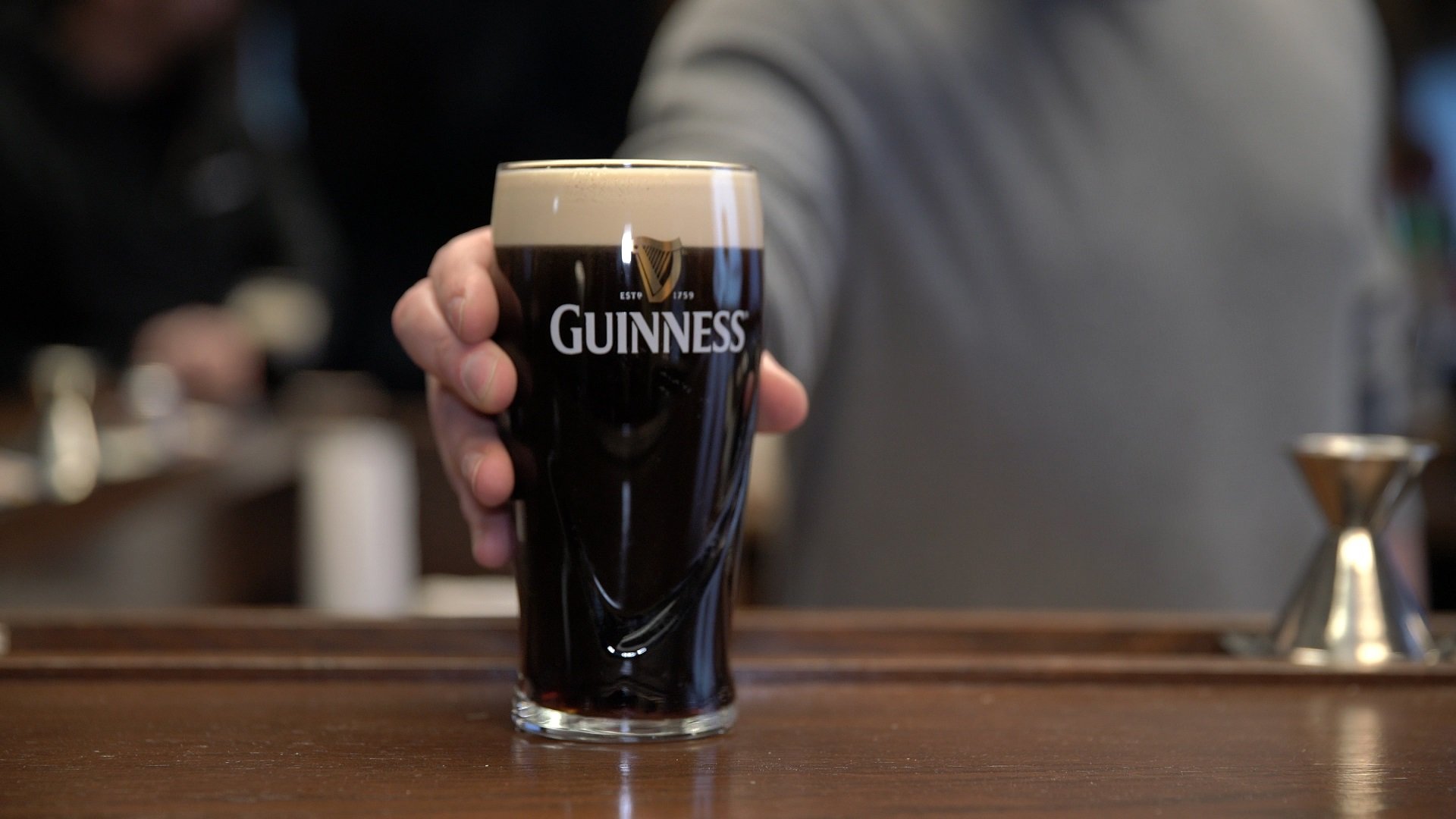 An Irish pub classic, Guinness Draught has a sweet and fruity character with raisins, roasted malt, and cherry paired together with slight hints of bitter cocoa, coffee, and chocolate flavors. The body of the beverage is light but with a hint of creaminess and sweetness. 
2. Koelschip Start The Future 
Ironically, this Dutch beer is a take on the German Eisbock – A beer served during Oktoberfest. It has a pale yellow color with a tangy and sweet flavor to it. Meanwhile, the texture is thick and uncarbonated, with a flavor described by drinkers are "soapy" and peppery. 
FAQs About the Best Beers for Oktoberfest 
When Did Oktoberfest Start Out?
Oktoberfest, which is actually celebrated every mid-September to the beginning of October, began as a wedding tradition where guests are served beer from the finest breweries across Germany. This eventually became so famous that it became an annual event. Nowadays, Oktoberfest is not just celebrated in its native country but in different areas around the world. 
What Are Marzen Biers and Festbiers? 
Marzen is the bier that is commonly associated with Oktoberfest. It's a type of lager with a medium body and has a malty flavor with hints of roasted caramel. Meanwhile, the drink itself is clean and crisp, with an average ABV level of 6%. Marzen beers are traditionally brewed during springtime. Festbiers are made with spicy or floral hops and also carry a malty taste. It has a much stronger ABV, at 6.5%, with an amber color. 
Wrapping up the Best Beers for Oktoberfest 
If you are lucky enough to be able to come to Oktoberfest this year, then don't hesitate to grab a bottle of our number one choice for this list – Paulaner Oktoberfest Bier. It's a purely German-made beer that is best enjoyed in its home country. But make sure to enjoy yourself responsibly during the festival and try out the other brands on the list as well.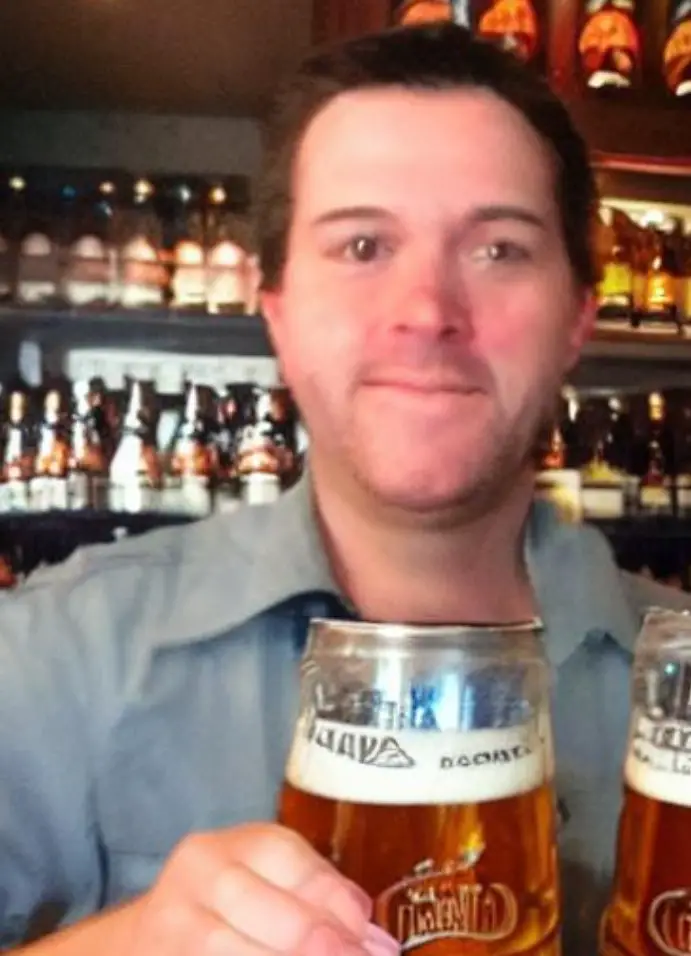 I am a passionate beer connoisseur with a deep appreciation for the art and science of brewing. With years of experience tasting and evaluating various beers, I love to share my opinions and insights with others and I am always eager to engage in lively discussions about my favorite beverage.