A Witbier, also known as Belgian White Ale, is famous for its refreshing, zesty, and easy-to-drink character. Its cloudy appearance further sweetens its style. The prominent ingredient of a witbier is wheat. Several brands are out there to offer the best-quality witbiers, so it can be challenging to choose only one. 
To make things easy for you, here is a compilation of the ten premium Witbier beer brands to discover. So, sit back, relax, and grab a pint of a Belgian White Ale to enjoy every moment in style!
1. Allagash White
White beer from Allagash Brewing is among the best wheat white ales in the United States. Its cloudy appearance with a dense foamy white head looks terrific. The head is persistent enough to make it an impressive drink.
Allagash White beer smells like doughy malt with traces of coriander and orange zest, but the taste is slightly distinct from the nose. It contains yeast flavor with orange peel, while the coriander seeds perfectly enhance its flavor. The finish is soft and smooth, with a reasonable amount of carbonation. Moreover, this tasty liquor goes well with fish and chips.
2. St. Bernardus Wit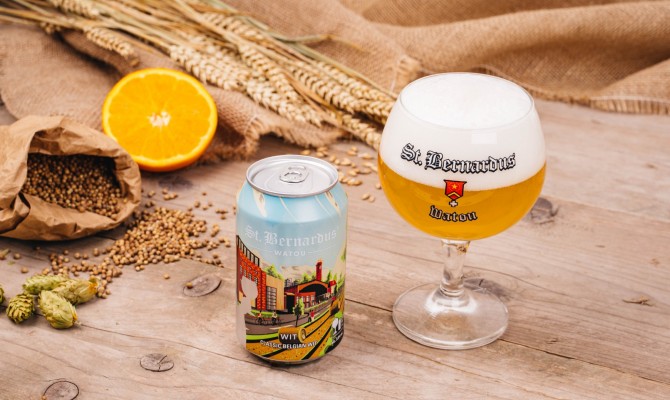 An unfiltered traditional wheat beer, St. Bernardus Wit, dates back to the 20th century. The witbier is quite popular among beer connoisseurs in Belgium and other regions. Since it is a wheat base liquor, the appearance is cloudy with a yellow shade.
The scent is citrusy with coriander, yeast, and lemon touches. Its flavor profile is as enhanced as the nose with creamy wheat flour. St. Bernardus Wit is an outlandish wheatish beer with a soft, creamy mouthfeel and a lingering finish, making it an enjoyable drink with your favorite meal.
3. Funkwerks White
Funkwerks is a classic style wheat beer with 4.8% ABV. Its hazy yellow look with a creamy white head of foam adds immense beauty to its appearance. 
The aroma suggests lemon zest, white pepper, and wheat malt with spices. Its taste perfectly follows the nose, but adding raw oats to the flavor profile is a game changer for this witbier because it heightens the flavor, making Funkwerks stand out. The mouthfeel is smooth with a complex and dry finish. Overall, it is a decent wheat beer to taste with friends.
4. Blue Moon Belgian White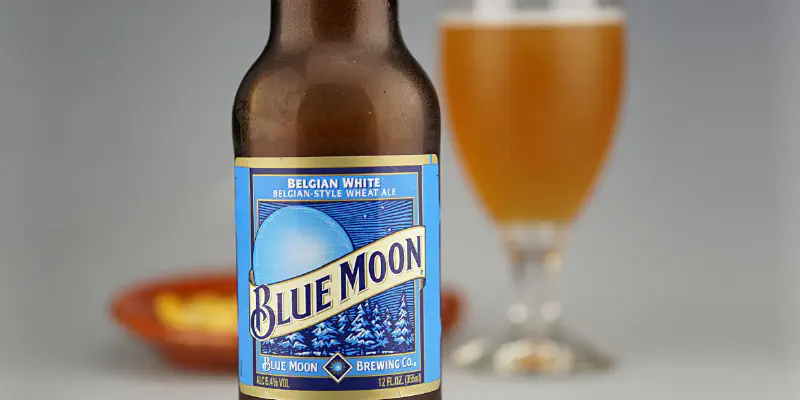 A witbier with 5.4% alcohol by volume, Blue Moon Belgian White, also known as Belgian Moon in British Columbia and Alberta. It is a delightful combo of a catchy appearance and flavorsome taste. This tasteful Belgian White Ale with a hazy orange color is the top-rated product of Blue Moon Brewing Company in Colorado, United States.
The smell is wheatish with a trace of orange peel, while the taste is orange, lemon zest, and wheat with a hint of coriander to sweeten the flavor profile. The Belgian Moon is a light, refreshing drink to enjoy after a stressful working day.
5. Sierra Nevada Kellerweis
Sierra Nevada Kellerweis is reminiscent of clove and banana, bringing the authentic Bavarian-style wheatish taste. With a hazy yellow body, the head of this tasty beer is short-lived.
Its scent offers notes of citrus with banana and clove. The taste is wheat bread with banana, clove, and German hops. It gives a fizzy mouthfeel with decent carbonation. Moreover, Sierra Nevada Kellerweis is an easy drink with an enjoyable fruity character.
6. Walloon Belgian-Style Witbier
Badger State Brewing Company in Wisconsin presents its best product, Walloon Belgian-Style Witbier. Its light golden body, topped with a well-retained white head, leaves a generous amount of lacing behind.
The aroma is mild wheatish with hints of coriander and spices. Though the mildness is appropriate for the style, it is hard to catch spicy notes. The taste is similar to the aroma, but the creamy wheat flavor dominates the flavor profile. Walloon is a medium-bodied drink with heavy carbonation, making it a fizzy alcoholic beverage. 
Do you like strong witbiers? If so, give this Belgian-Style Witbier a chance. It will not disappoint you.
7. Ommegang Witte Wheat Ale
Witte Wheat Ale is another classic witbier brewed with unmalted and malted wheat with coriander and orange zest to bring the finest quality flavors to beer connoisseurs. Its pale yellow color with haziness enhances its looks. The white foamy head is persistent and leaves good lacing. 
With the aroma of coriander, orange zest, and wheat, the taste of Ommegang Witte is matchless. It gives a crisp, refreshing mouthfeel with visible carbonation. The beer feels creamy and dry at the end. Its flavorsome taste will intrigue you to have more.
8. Alaskan White Ale
Alaskan White Ale is a refreshingly light witbier with 5.3% ABV. The beer pours a yellow color with haziness. It makes a creamy white head that dissipates quickly. 
The beer offers a light bready aroma with hints of citrus, while the taste is the same as the smell but with a blend of spices and orange zest. Alaskan White Ale is a soft, light-bodied witbier. It gives a drier finish. Whether you like it or not, it is an excellent option to share quality time with family and friends.
9. Hoegaarden Witbier
With a captivating aroma and refreshing taste, Hoegaarden Witbier is a prominent beer brand in Belgium brewed with the selected ingredients. The hazy yellow body looks perfect with a thick foamy white head that lasts long. It also leaves copious lacing behind.
The smell is the same as the traditional witbiers in Belgium. It suggests coriander, orange zest, and wheat. The taste follows the scent with a medium-bodied feel. Hoegaarden is a clean and easy-to-drink beer. 
10. Hitachino Nest White Ale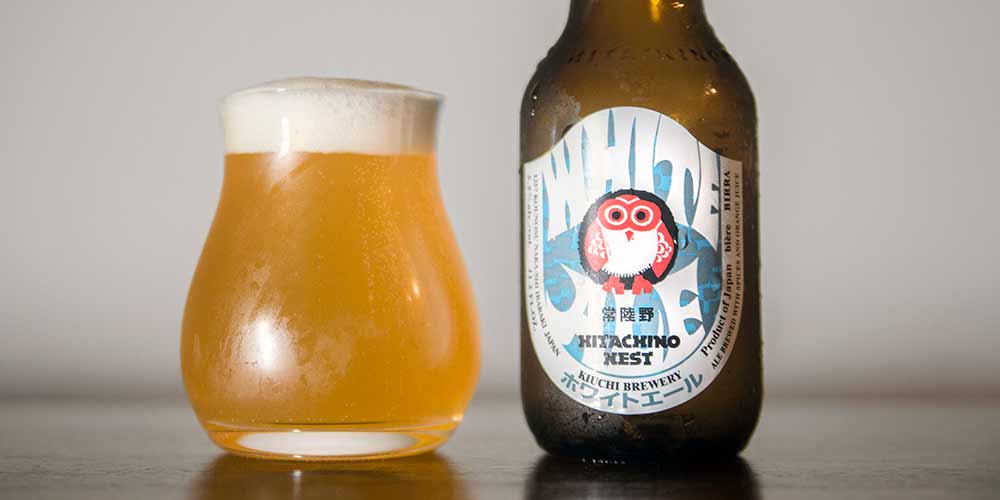 Have you ever been to Japan? If not, don't forget to taste Hitachino Nest White Ale on your next trip to the country. It is witbier with 5.5% alcohol content with visible carbonation. The body is hazy golden with a short-lived white head that diminishes quickly. 
With a blend of citrus, malt, and wheat aroma, the taste of Hitachino offers wheat, malt, and citrus with hints of herbs. It is a well-carbonated drink that gives a fizzy mouthfeel. Overall, you will love the deliciousness of this Japanese beer.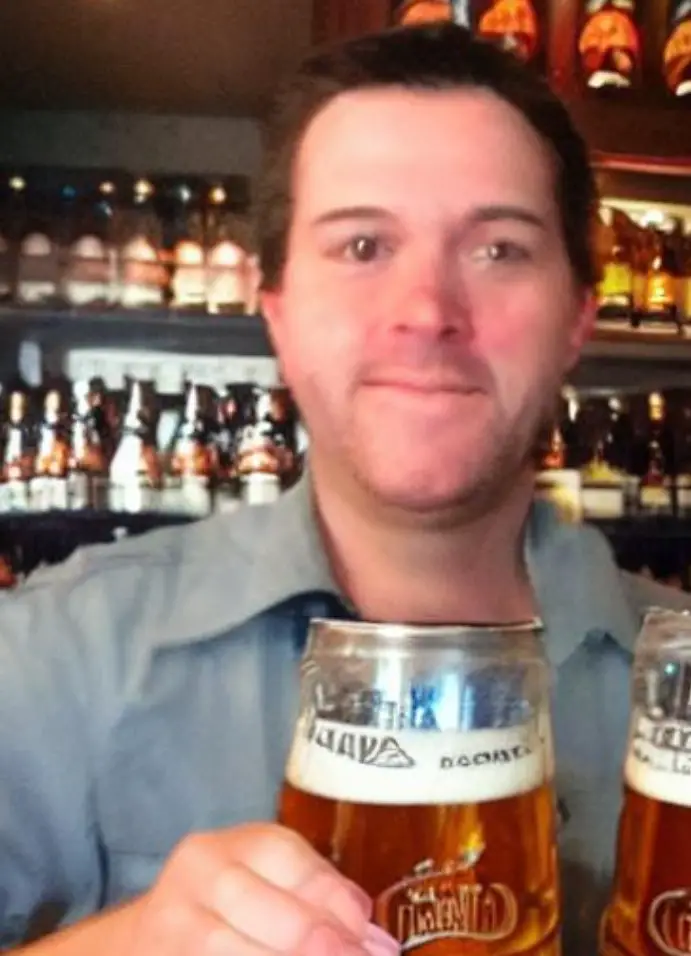 I am a passionate beer connoisseur with a deep appreciation for the art and science of brewing. With years of experience tasting and evaluating various beers, I love to share my opinions and insights with others and I am always eager to engage in lively discussions about my favorite beverage.