Malaysia is a Muslim country, so Malaysian Muslims are prohibited from drinking alcohol. However, the two multinational corporations, Carlsberg and Heineken, have licenses to produce beer in the country, and their range is sold in bars and pubs throughout the country.
Although local breweries are rare, certain cultures in East Malaysia have been making rice wine for ages, and this traditional drink is consumed during celebrations. In West Malaysia, however, most people are more familiar with the mentioned foreign beers than they are with locally-produced rice wine.
In Malaysia, beer is sold in supermarkets, major convenience stores, and liquor stores. There are two types of beer: domestic and imported. Domestic beer is cheaper due to the lower production and distribution costs. Even though imported beers are more expensive, they have better quality and taste better than domestic beers. The top beer brands in Malaysia are:
1. Tiger Lager Beer
Tiger Lager Beer is the most popular brand in Malaysia. It is an affordable option for those who have a limited amount of money to spend on beer. The alcohol content in this beer is only 2% and will not cause you to get drunk. It comes in various flavors, such as Black Label and Draught Beer which makes it more interesting than other brands that only come in one flavor (usually light).
Tiger was first brewed in 1933 and has since become one of the most recognized beers in Malaysia, with a reputation for being smooth and refreshing.
Tiger Lager is made with real malted barley, which gives it a deep, rich flavor that other beers can't match. This award-winning lager is also low in calories and carbs. You can find Tiger Lager at any bar or grocery store in Malaysia.
2. Carlsberg Danish Pilsner Beer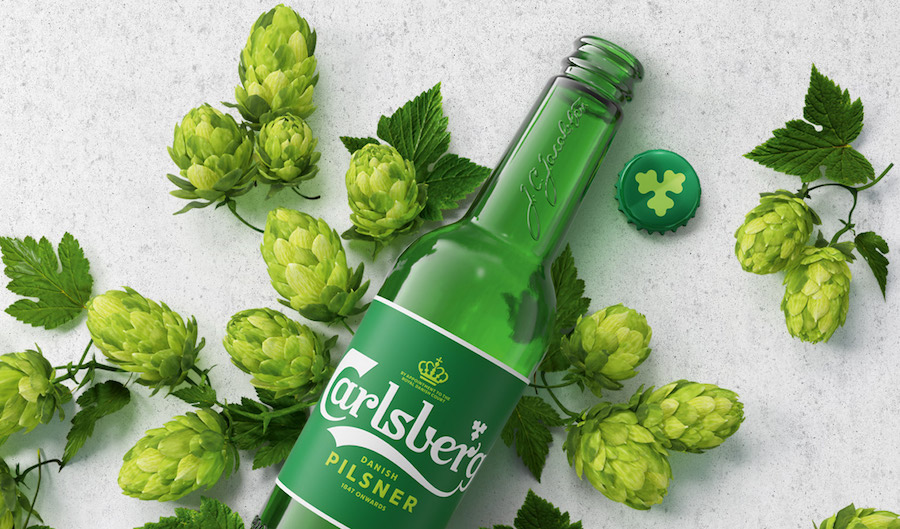 If you're looking for a beer to help you relax after a long day at work, look no further than Carlsberg Danish Pilsner Beer. It has mild bitterness, a slightly fruity taste, and a clean finish. It's also light, so it won't fill you up or make you feel sluggish after drinking one or two. It's brewed to be smooth, crisp, refreshing, and often served cold.
3. Guinness Stout Beer
Guinness Stout is an Irish stout beer that has been around since 1759. It is an internationally renowned brew. It is a dry stout using roasted barley, hops, water, and yeast. The beer is black with a creamy head and a roasted aroma. The taste is sweet and bitter with notes of coffee, chocolate, and roasted malt, making it one of the best-tasting stouts on the market today. It has been sold in Malaysia since 1894 and remains popular among local drinkers.
4. Anchor Smooth Pilsner Beer
Anchor Smooth Pilsner Beer has been around since 1896 when it was originally sold as a "health tonic" by pharmacists in California. Today, this beer is still made with natural ingredients like barley malt extract (along with hops). As a result, it has a great balance of maltiness and hop bitterness, along with notes of citrus from the Cascade hops used to brew it. It's perfect for people who want something lighter than Guinness Stout but still want something that packs some punch.
Anchor Smooth Pilsner Beer is available at most retailers, including supermarkets and grocery stores. You can also purchase it online at many online retailers.
5. Asahi Super Dry Beer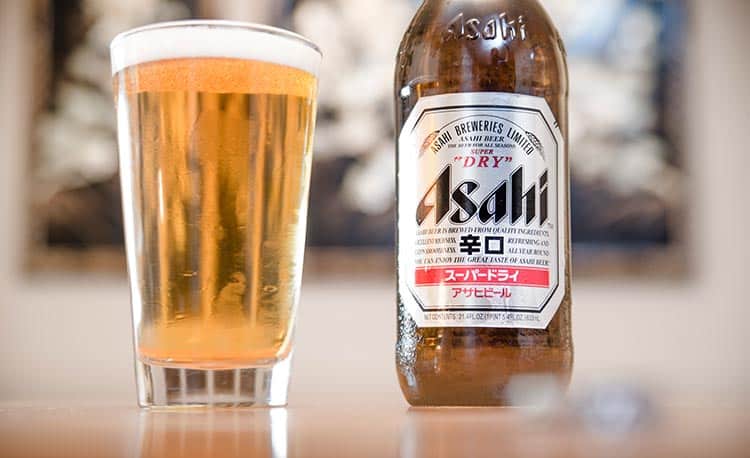 Asahi Super Dry is one of the most popular Asahi beers in Malaysia. It is a dry lager with a light body and a crisp, clean finish. It is brewed from the best barley malt, hops, water, and yeast. The result is a refreshing beer that has won accolades worldwide for its quality and taste.
Asahi Super Dry has a strong following among young people who appreciate its refreshing taste and low alcohol content (about 4%). The strong brand loyalty among its customers can be attributed to its unique taste and high-quality product.
It's sold at bars, restaurants, and grocery stores across Malaysia, and you can even find it on some airlines.
6. Heineken Lager Beer
Heineken Lager is another popular beer brand in Malaysia, especially among expatriates nostalgic about their home country's favorite drink. The beer has been around since 1864, but it was not until 1910 that it was finally introduced to Malaysia.
It has a light golden color, crisp and smooth taste, with an alcohol content of 5%. In Malaysia, Heineken is available at most beer bars and restaurants nationwide and convenience stores.
7. Skol Lager Beer
If you're looking for a beer brand that delivers consistent quality, opt for Skol Lager Beer. The name "Skol" comes from the Norwegian word for "cheers" and was chosen because it symbolizes camaraderie and friendship. The beer tastes light and crisp with a mild hoppy flavor, earning it a loyal following among Malaysian drinkers.
This light beer contains 4% alcohol, which is not too high or too low. It's just right for anyone who wants to enjoy a few drinks without getting too drunk.
8. Edelweiss Wheat Beer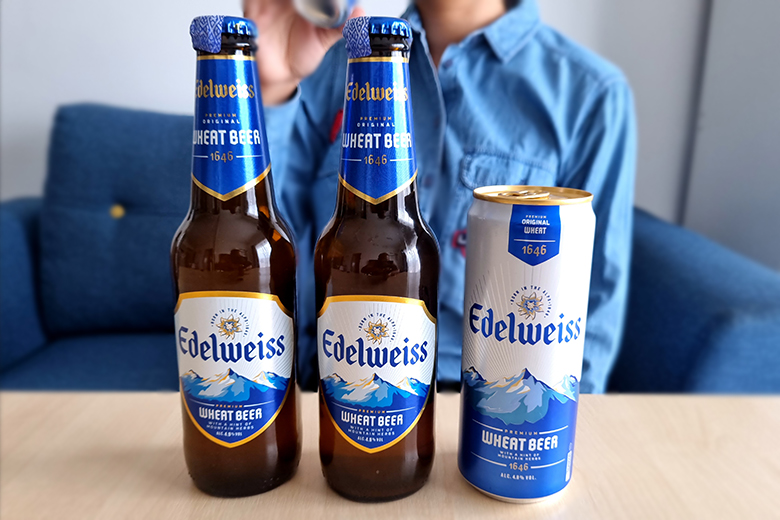 This beer is one of the most popular beers in Malaysia. It has an alcoholic content of 5% and is made from imported hops and malt. Edelweiss Wheat Beer is brewed in Germany and imported to Malaysia by Bintang Brewery.
This classic German beer offers a complex flavor profile with just the right balance of sweetness and biting bitterness. It's made with malted wheat, barley malt, and hops. As a result, the flavor is reminiscent of a good wheat beer: light and fruity with just a hint of hops.
9. Kirin Ichiban Japanese Beer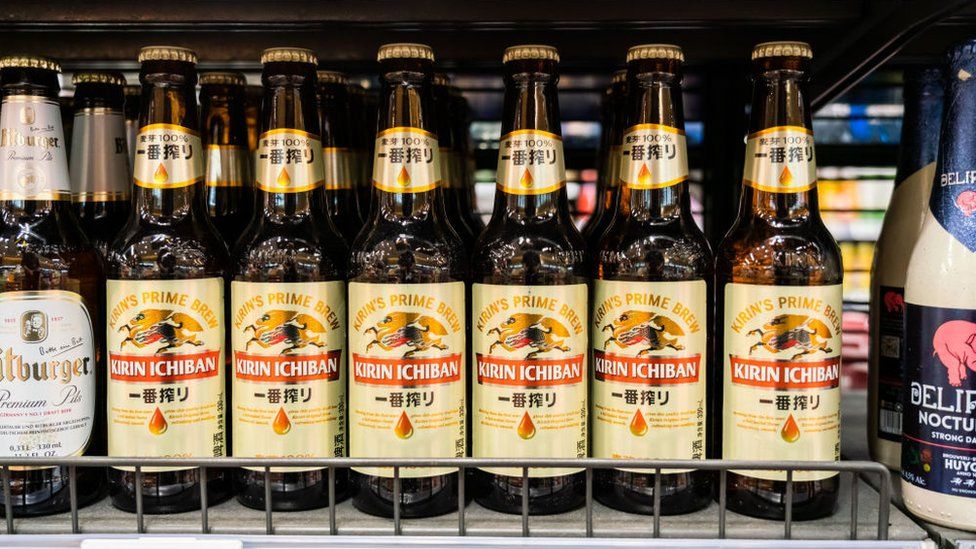 Kirin Ichiban Japanese Beer has been making waves in the local market for years. The brewery's dedication to quality shows in every sip—from the aroma to the finish! The beer is brewed with four different types of hops and five malts, which give it a unique taste. It has an alcohol content of 5% and comes in bottles or cans and on draft.
The beer has various flavors, such as lemon, apple, grapefruit, and pineapple. Kirin Ichiban Japanese Beer is available at grocery stores throughout Malaysia and bars and restaurants nationwide.
Conclusion
The Malaysian tropical climate makes beer a popular alcoholic beverage, which both locals and ex-pats prefer. As a result, locally brewed brands like Guinness, Carlsberg, Heineken, Tiger, and Anchor are gaining popularity in the country.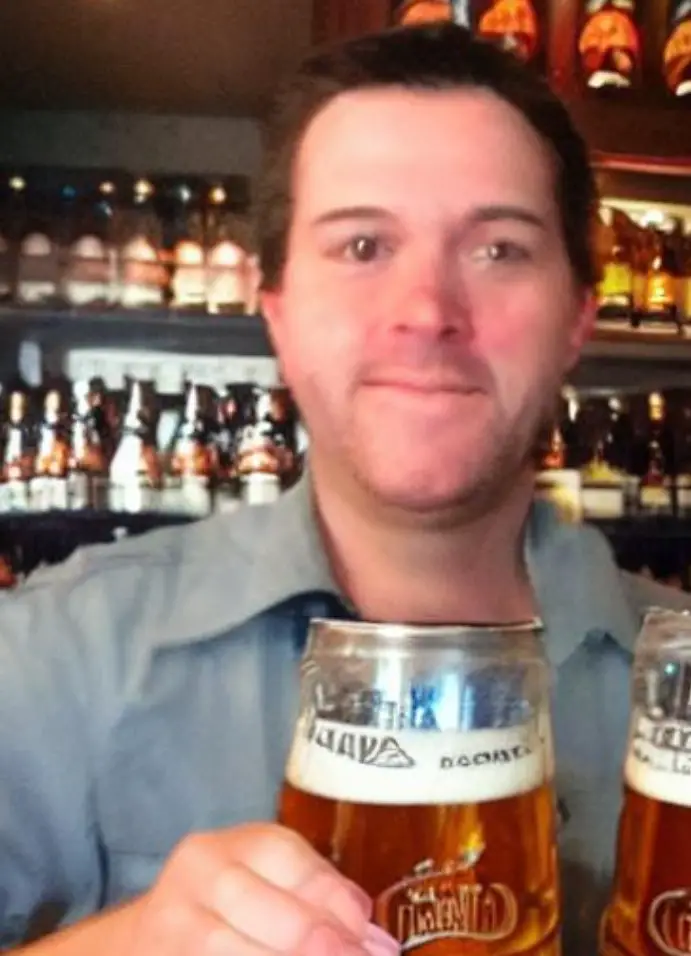 I am a passionate beer connoisseur with a deep appreciation for the art and science of brewing. With years of experience tasting and evaluating various beers, I love to share my opinions and insights with others and I am always eager to engage in lively discussions about my favorite beverage.