Although alcoholic beers are very tempting to you, they come with a lot of uninvited harmful effects on your body. These include gastrointestinal inflammation, colon cancer, kidney failure, liver damage, and a never-ending list of various other problems. So, why not switch to non-alcoholic beers?
Non-alcoholic beers are specially crafted beers that are made using more or less the same process as alcoholic beer. However, the difference lies in its alcohol content and ingredients. The alcoholic beer is made using yeast strain and has about 5%. In contrast to it, less than 0.5% is present in these non-alcoholic beers.
So, let's delve through the article and unleash the best categories in non-alcoholic beers out there in the world.
Top 18 Best Non-Alcoholic Beers To Opt For
With hundreds of thousands of options, finding the beer that tastes well is a hard row to hoe. Usually, the transition doesn't seem to be a good one, and people opt for alcoholic beers again. 
So, to assist you in choosing the one, we consulted several beer enthusiasts and came up with the following list of the best non-alcoholic beers that deserve at least one try.
1. Al's Classic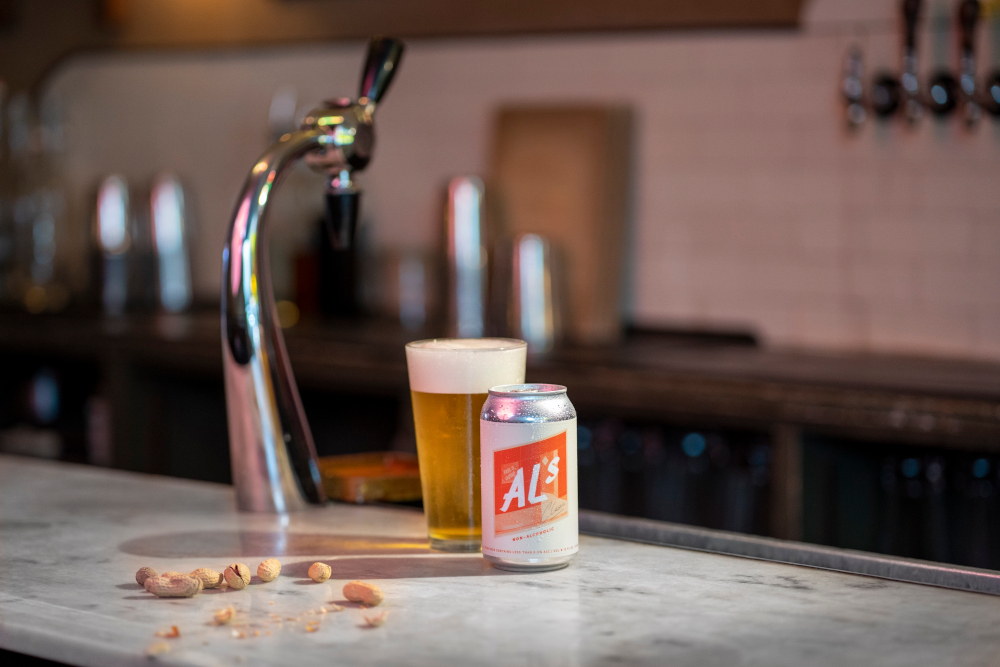 Looking for a drink that offers the perfect blend of crisp, clean, and sweet flavors? Then Al's Classic drink is the best shot to go for. 
It is a pilsner-type drink made using a mixture of 
Spicy herbs
Bready malt
Some spicy hops
As a result, you get a perfect drink that ranks both in terms of sweetness and sourness.
According to drinkers, Al's Classic beer lies in a sweet spot between European and American lager. 
So, are you ready to give this stereotyped American Lager a quick try?
2. Sober Carpenter Non-Alcoholic West Coast IPA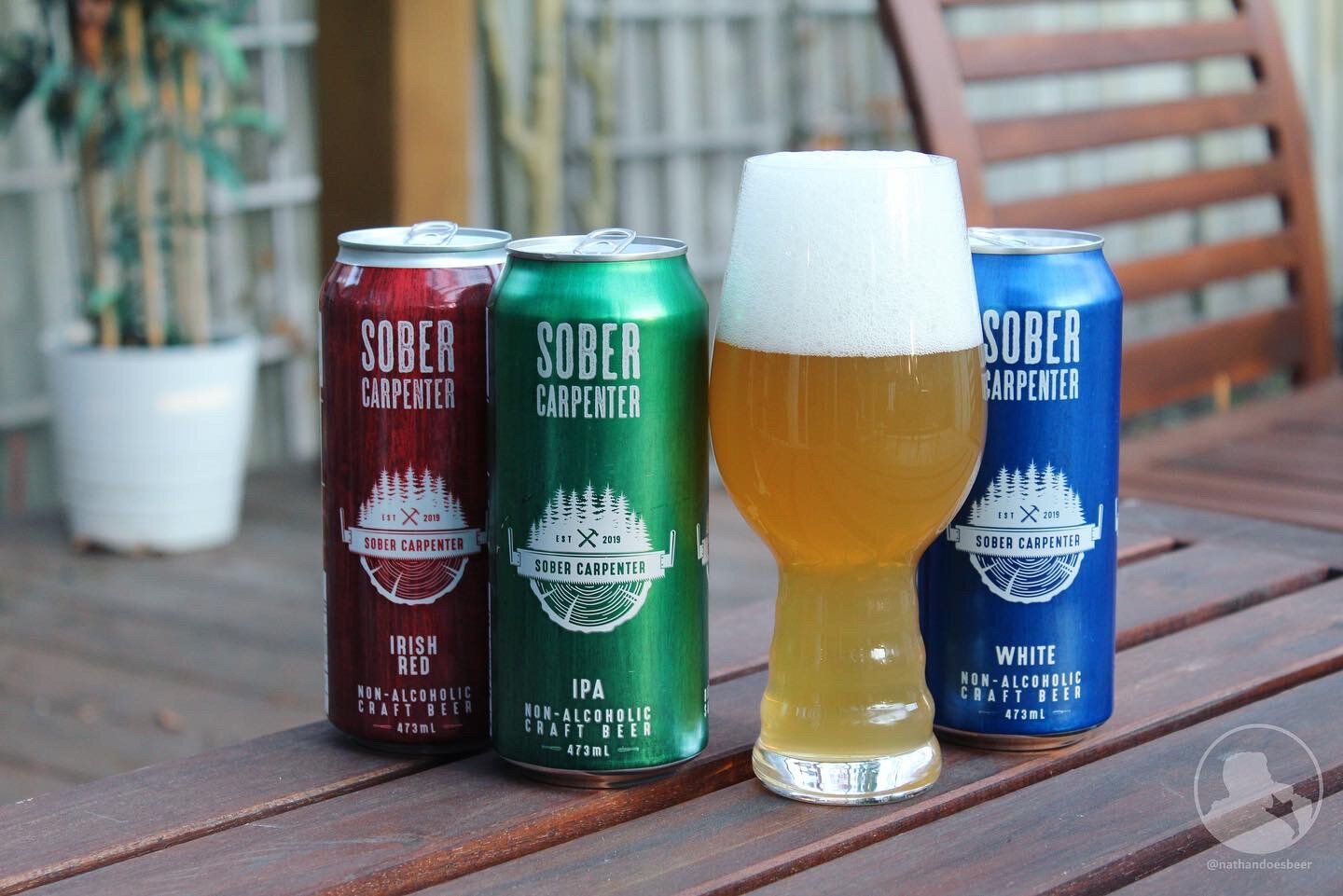 Sober Carpenter Non-Alcoholic West Coast IPA is another mouthful option to go for. And the reason lies in its distinct flavor.
Usually, in IPAs, hops mask the flavor of other ingredients. But the same rule doesn't apply to this IPA. 
Sober Carpenter Non-Alcoholic West Coast IPA is an award-winning IPA that contains premium quality malt, along with aromatic West Coast hops.
As a result, you end up with a sweet, fruity drink with earthy undertones and a slightly bitter finish.
3. Merakai Brewing Co This is a Thirst Trap
Next on the list comes This Is A Thirst Trap by Merakai Brewing Co.
The drink is made using mosaic spectrum hops, mango, and other fruits puree, and guess what? You end up getting a perfectly tasting ale that one can't believe is alcohol-free.
The taste is not only juicy and fruity but also has distinct pale ale characteristics that make it stand out in the world of Non-Alcoholic beers. In fact, people claim that every sip makes you long for even more.
So, why not indulge in this tempting drink in your life?
4. Erdinger alkoholfrei grapefruit
Do you also avoid grapefruit drinks, believing them to be extra citrusy and sour? Then you need to rethink for a moment that Erdinger alcohol-free grapefruit is a grapefruit drink and yet has a sweet taste.
It is a pink hue drink made using grapefruit to which hops are added. And guess what? The manufacturer makes the drink so carefully that they produce a well-balanced liquor with perfect amounts of tartness and sweetness and a slightly bitter finish.
Additionally, the brand claims the drink to have vitamin C, B12, and B9, thus being a perfect drink to opt for after a hard-core exercise. 
Thinking of making it your next easy-to-go drink? So am I.
5. Wild Beer Co pineapple IPA soda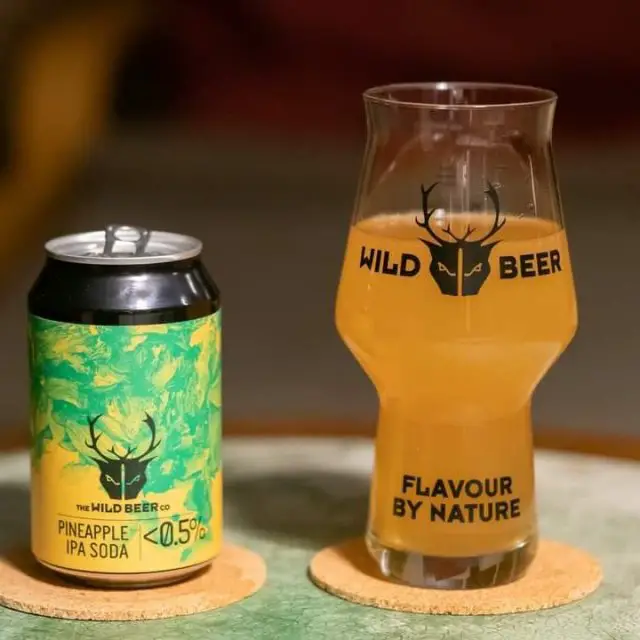 Wild Beer Co pineapple IPA soda with only 0.3% ABV is another non-alcoholic beer to go for. 
It is a pineapple IPA soda that shares a sweet and tangy drink. The drink is made using pure pineapple chunks and juice, to which citrus hops and other ingredients are added. And the result is a tarty IPA soda with a sweet undertone.
So, if you haunt a light yet Classic flavor ale with a perfect taste but low to no alcohol, Wild Beer Co pineapple IPA soda is the Ida pick to go for.
6. Sheep in Wolf's Clothing Brewery Easy Rinder hefeweizen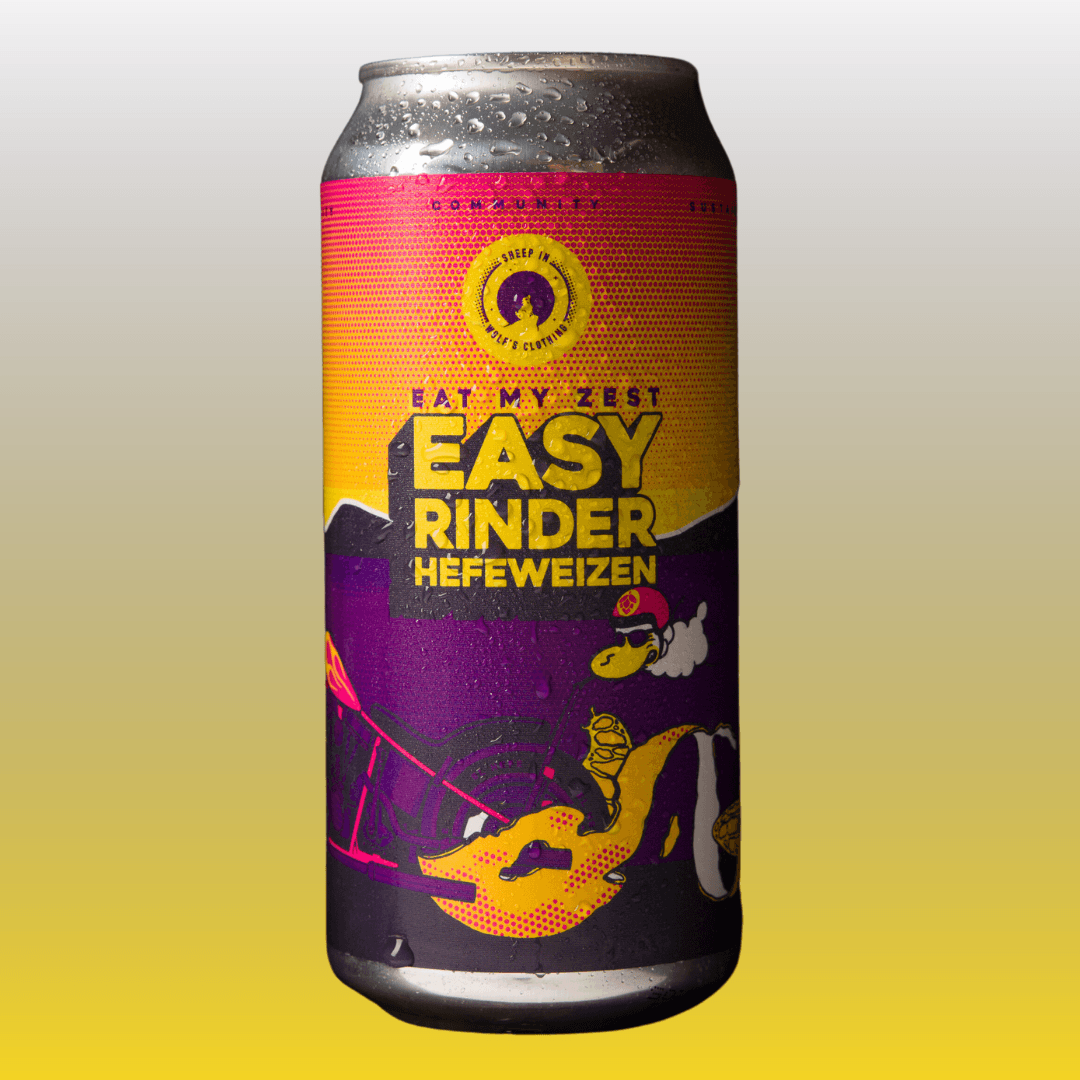 Sheep in Wolf's Clothing Brewery is a relatively new brand that entered the world of producing beer, and Rinder hefeweizen is their non-alcoholic beer that has gained a vast audience base. In fact, it has managed to win the Gold award in the 2022 European Beer Challenge.
In addition to the prime ingredients, Sheep in Wolf's Clothing Brewery Easy Rinder hefeweizen contains banana and vanilla, and therefore, every sip comes with a splash of vanilla and banana flavors in your mouth, with a distinct lemon aroma and creamy feel. And since it's a German-style beer, it ends with a bready finish. 
And to add more, it is an exclusively affordable option, too.
7. Mash Gang Chug
Looking for the coolest non-alcoholic beer to lighten up your day? Then, indeed, nothing can work better than Mash Gang Chug.
Unlike the traditional pale ale, the drink is made using several hops, including:
Galaxy 
Vic Secret
Citra
Amarillo
And as a result, you get a separate hype drink. 
Additionally, soon after you pour the drink, it starts to spread strong yet sweet pineapple aromas, which aren't limited to scent only. The taste of beer is also rich in pineapple flavor.
Moving to the appearance, it is an Amber drink with a slightly frothy crown head.
So, why not try Mash Gang Chug and let the tasty brew satisfy your taste buds?
8. Rightside Brewing Citrus Wheat
Rightside Brewing Citrus Wheat is a unique tangerine drink made by collaborations between Rightside Brewing and Big Kettle Brewing. And for people who love wheat drinks, this non-alcoholic beer is no less than a treat.
The drink shares a deep amber yet golden haze color profile with a citrusy, tropical aroma full of spices, lemon hints, and a slight banana scent, too.
Though it shares a tropical aroma, the flavor mainly revolves around strong lemon notes and citrusy vibes, with a Wheat undertone.
And yes, it contains less than 0.5% ABV.  
9. Athletic Brewing Lite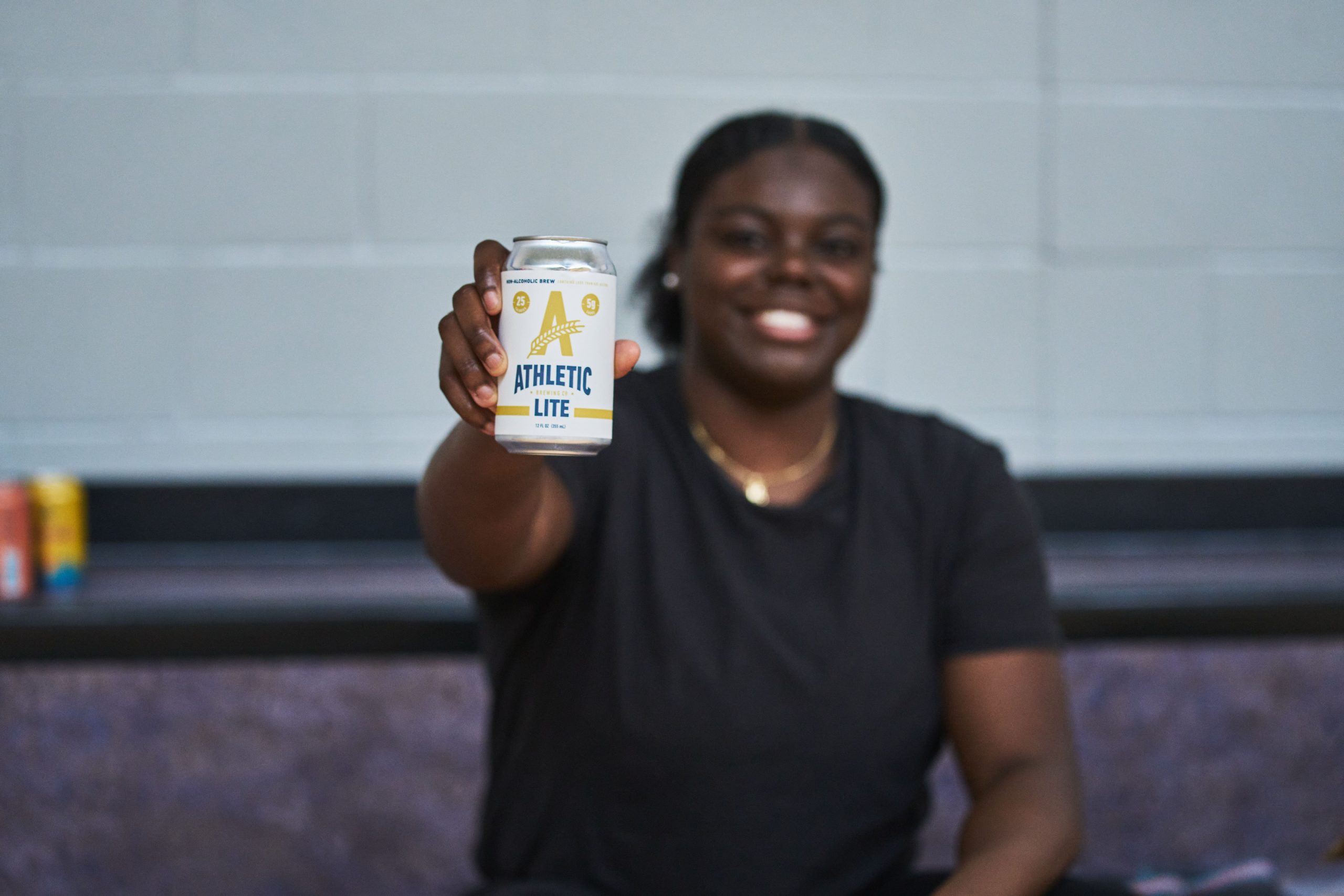 Finding a low-calorie alcoholic beer is not a problem as all names, like Coor and Miller, come with various light versions to accommodate you. 
But with the introduction of Athletic Brewing Lite, you can also get a low-calorie drink in the non-alcoholic category.
Guess what? It comes with only 25 calories in its 12-ounce can. 
Moving on to the taste, the drink had a noble blend of continental lager rich in floral and citrus notes due to the different variety of hops used in it, including the following:
Hallertauer Mittelfrüh
Spalt
Tettnang
So, if you are longing for an exceptionally low-calorie beer, Athletic Brewing Lite is the ideal hit.
10. Woodland Farms Ruby Sour Ale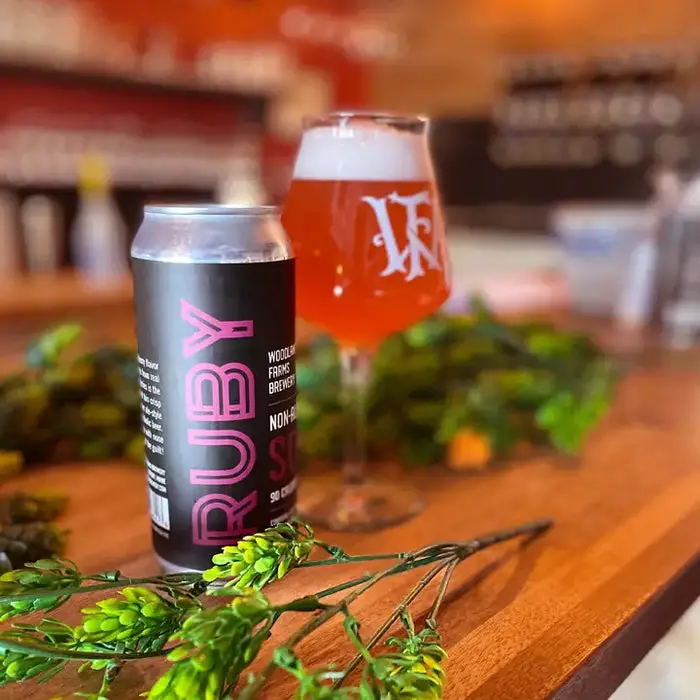 Woodland Farms Ruby Sour Ale has less than 0.5% pure wheat flavored with raspberries to have a unique taste profile.
Wheat beer is used as the base ingredient for this soul ale, to which raspberries are added to give the drink a sweet yet tarty finish.
All in all, it has a complex flavor that can make your tastebuds content to the fullest.
11. Good Karma Beer Co Positive Vibrations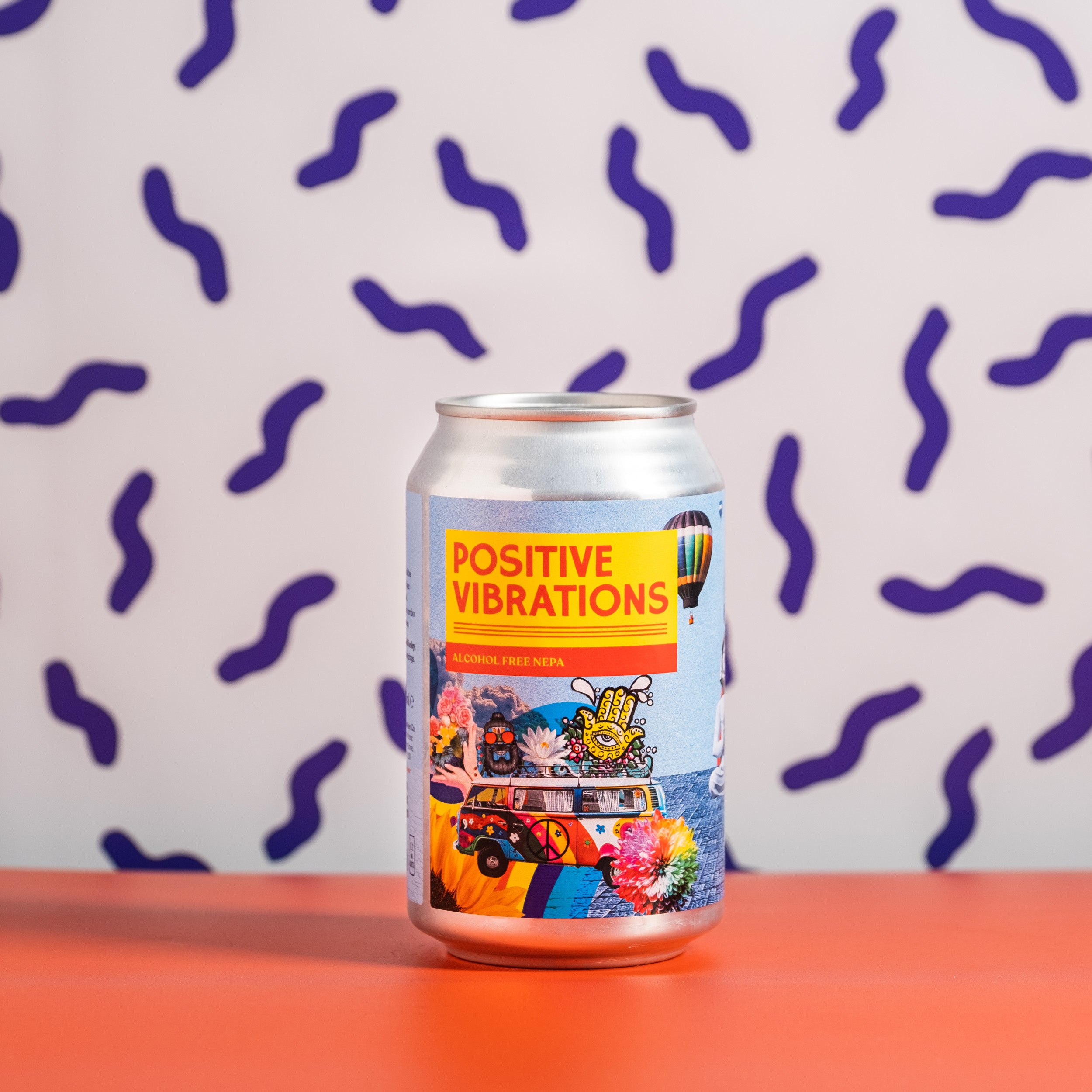 Next on the list comes Good Karma Beer Co. Positive Vibrations. It is a 0.2% ABV-containing beer that knows how to provide the best flavor and taste with minimal harmful effects on your health. 
The drink has a light-colored appearance with a bug-frothy head that is more than enough to attract beer enthusiasts. Moving on to the taste, the drink shares a classic hops richness and hops bitterness, along with a fruity flavor and aroma.
The best part is that Good Karma Beer Co. works for environmental restoration and betterment when you buy something.
So, why not buy this non-alcoholic beer to fulfill your thirst and play your role in making the environment a better place to reside in?
12. Nirvana Brewery dark and rich stout
Do you love to establish chocolate? Then, nothing but Nirvana Brewery's dark and rich stout is your perfect shot to go for. 
It is a perfect stout made using dark and rich chocolate. Soon after porting the drink, you get a chocolate-rich, frothy head with a milky vibe, just like you are drinking a chocolate milkshake. And within no time, the chocolatey aroma makes your nose inhale the richness.
Moving on to the taste, it has a coffee and chocolate mix flavor that makes the drink no less than a treat for chocolate and coffee lovers.
13. Heaps Normal Quiet XPA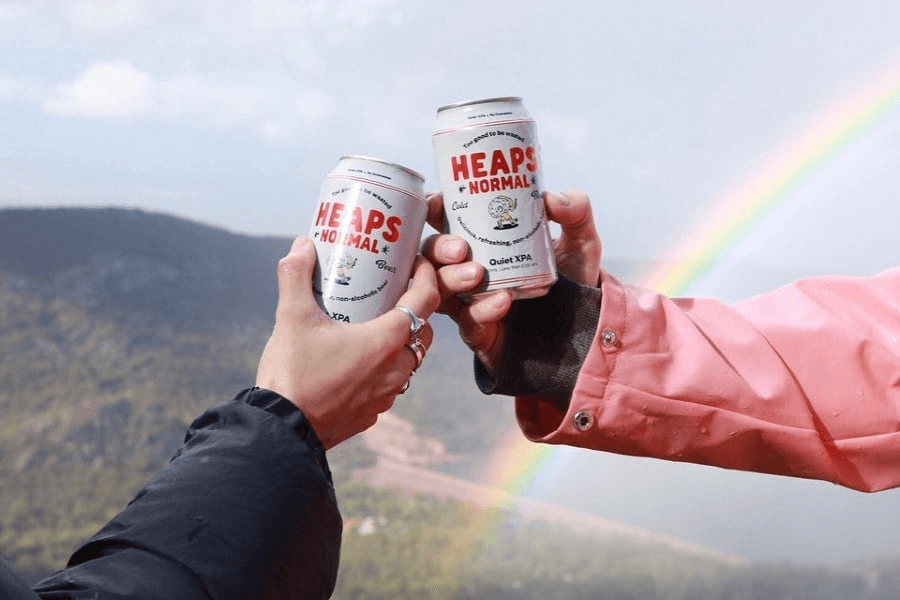 Heaps Normal Quiet XPA is a unique drink made by Heaps Normal that helps provide traditional XPA flavor without using alcohol. 
It has less than 0.5% alcohol.
Overall, the drink has a light color visual appearance, along with various citrus and fruity hops that grant a tropical floral and fruity aroma to the drink with a slight malty undertone. 
So, why not try this refreshing drink today on the way back home from a long, tiring day?
14. Brooklyn Brewery Special Effects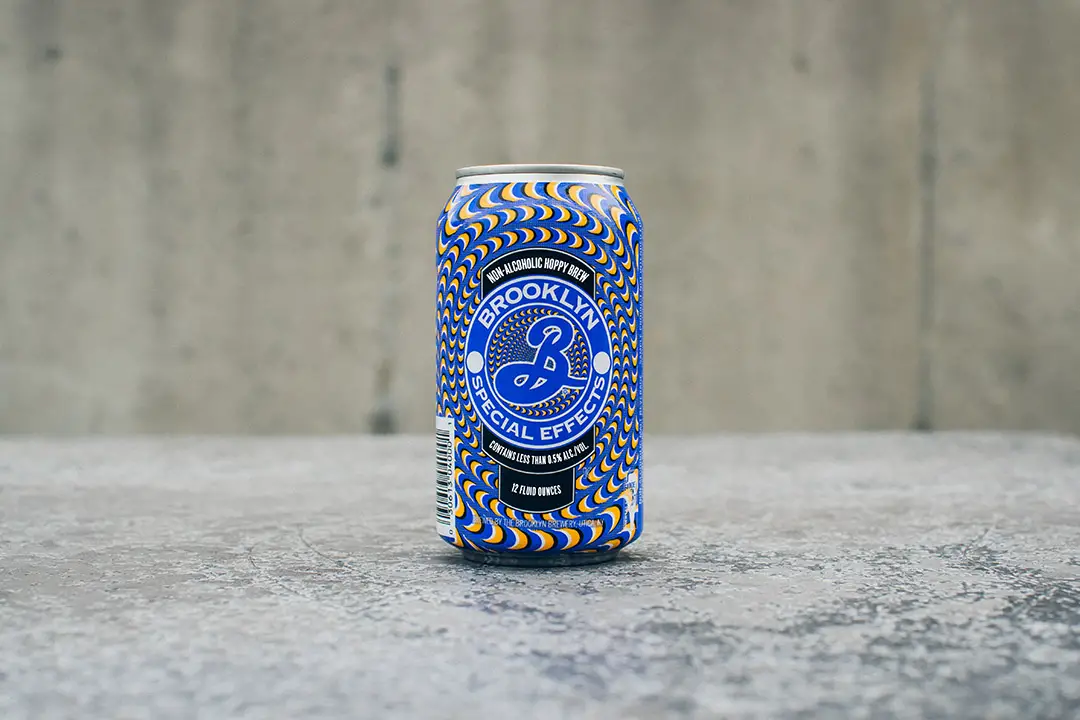 Brooklyn Brewery has been known for years for its above-average alcoholic drinks with excellent flavor. But regarding non-alcoholic beers, they just recently made a name in this field by coming up with a 0.4% ABV beer- Brooklyn Brewery Special Effects.
It is an American lager made using Munich and caramel malts to Citra, mosaic, and many more hops are added.
And guess what? You end up producing a perfect beer with an intense taste drink with slight maltiness and bitterness out there in the background. 
15. Guinness 0 Non-Alcoholic Draught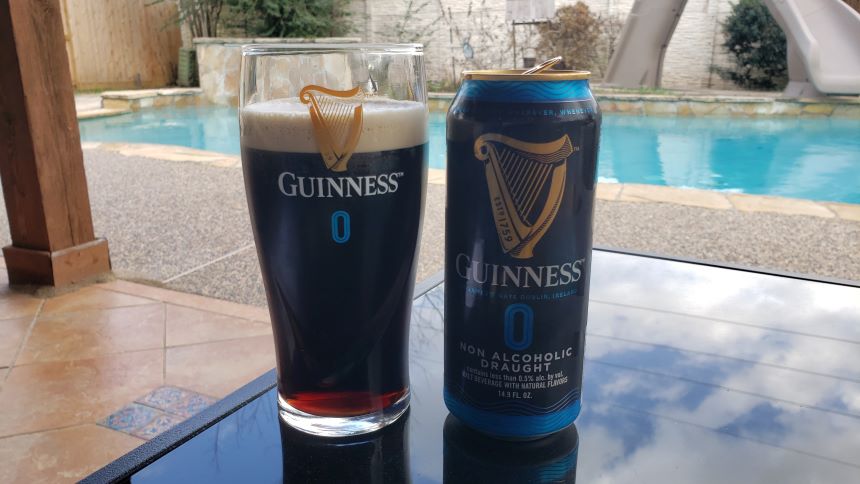 Guinness 0 Non-Alcoholic Draught is made using a unique cold fermentation technique to ensure that it contains minimal alcohol.
The prime ingredients used are water, malt, and hop, to which natural flavoring and fructose are added, along with nitrogen, to provide you with a blackish drink with a thick, beige-colored foamy head and a neutral aroma.
And yes, it's low in calories, too, containing only 17 calories per serving. 
16. Athletic Brewing Company Upside Dawn Golden Ale
Athletic Brewing Company Upside Dawn Golden Ale is yet another option to buckle down on.
It is a hoppy golden ale with a distinct fruitiness and intense caramel notes.
Overall, the drink has a balanced taste, and each sip hints at earthy, spicy, and yet nuanced undertones.
So, isn't it a perfect golden ticket to make your health and brain both get satisfied?
17. Suntory All-Free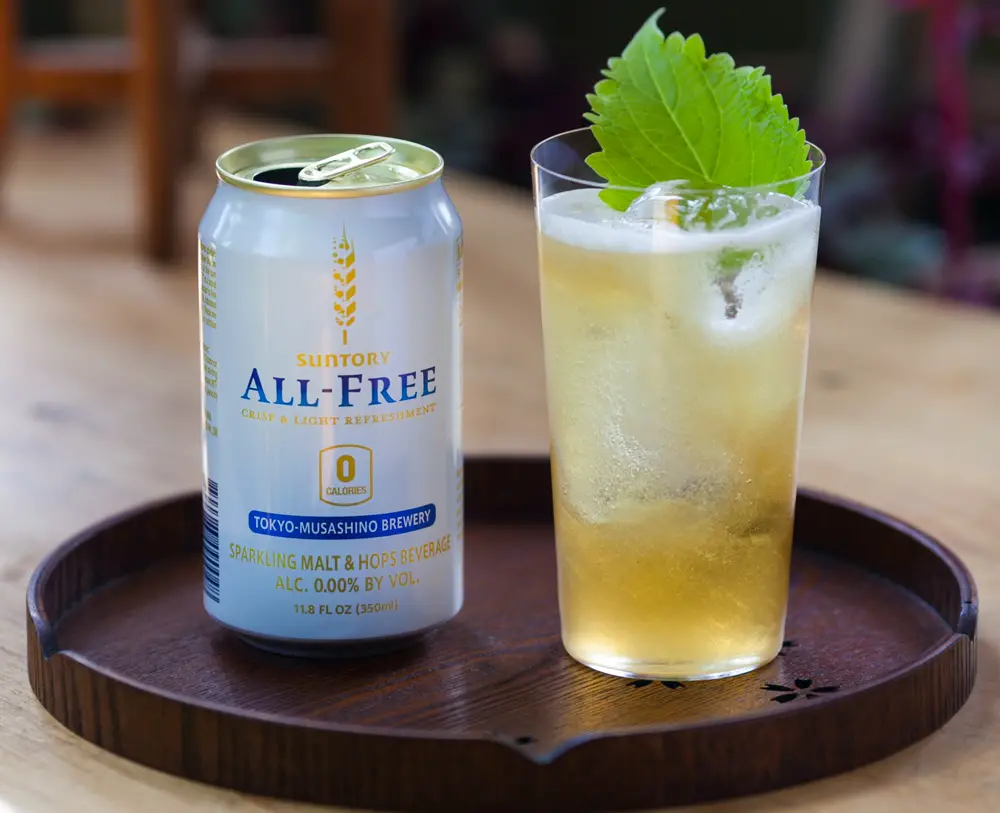 As the name shows, Suntory All-Free is a sugar, calorie, and alcohol-free beer.
It is made using special hops and malt barley that add a reminiscent taste and tropical aroma to the drink, thus helping it stand out from all other drinks in both its calorie and taste profile.
So, why not give this zero, all-free drink a try?
18. Bellfield and Jump/Ship Brewing Ship's Bell dry hopped lager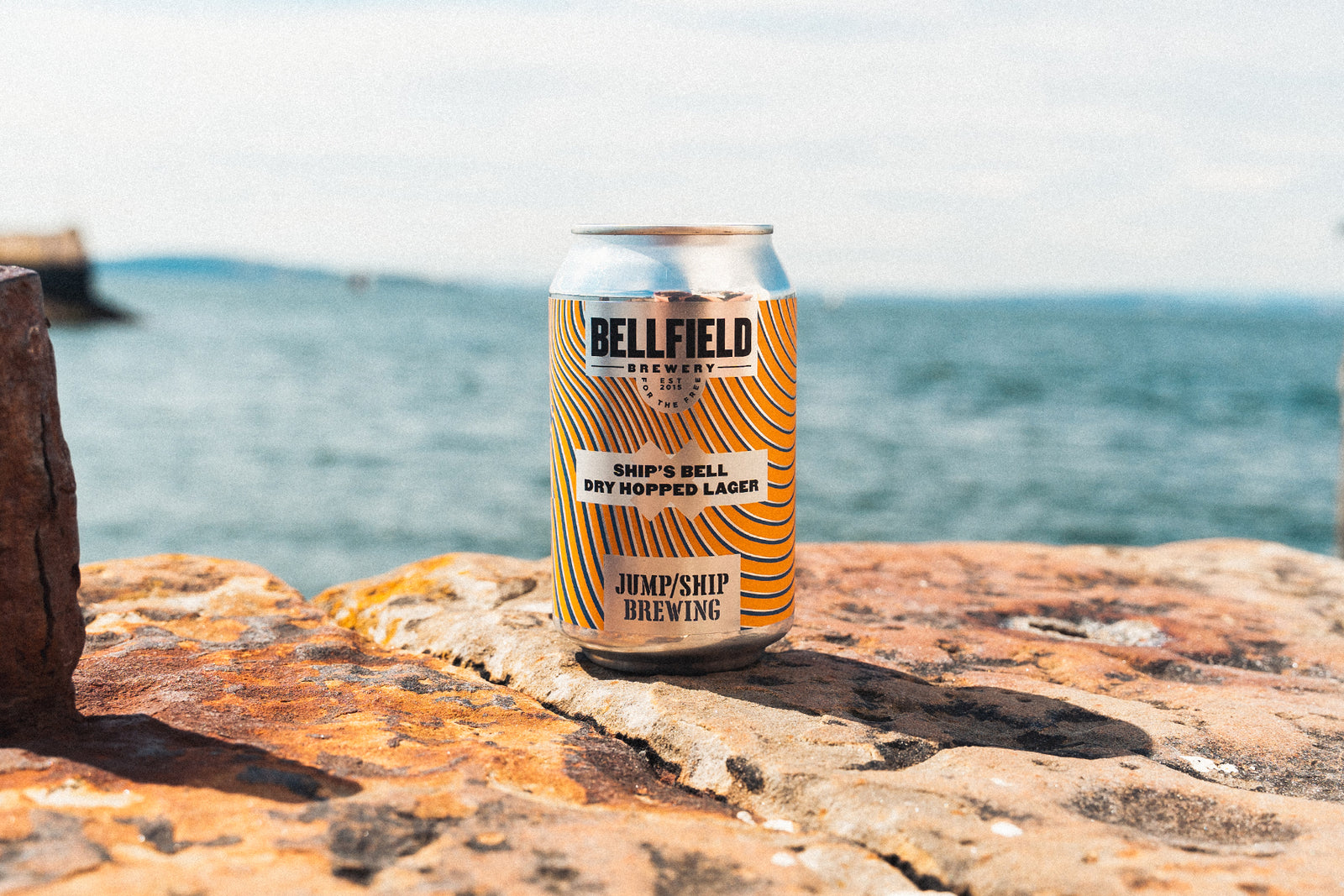 To end up, let's have a quick go-through of sugar and gluten-free beer.
Ship's Bell dry hopped lager is a unique beer made by the combined efforts of Bellfield and Jump/Ship, and as a result, they came up with this marvelous drink.
The drink carries a unique amber-colored appearance and is made using special cryo and mosaic hops that give pineapple and peach aromas to the drink. However, unlike other drinks, it has a solid juicy peach scent.
So, why not try this real treat?
Final Verdict 
And with this, the list of best non-alcoholic drinks that contain both your heart and taste buds comes to an end.
So, why not cut off alcohol consumption entirely and move to non-alcoholic versions that are equally satisfying in nature?
And yes, to top it off, these non-alcoholic beers leave no drastic effect on your health, too.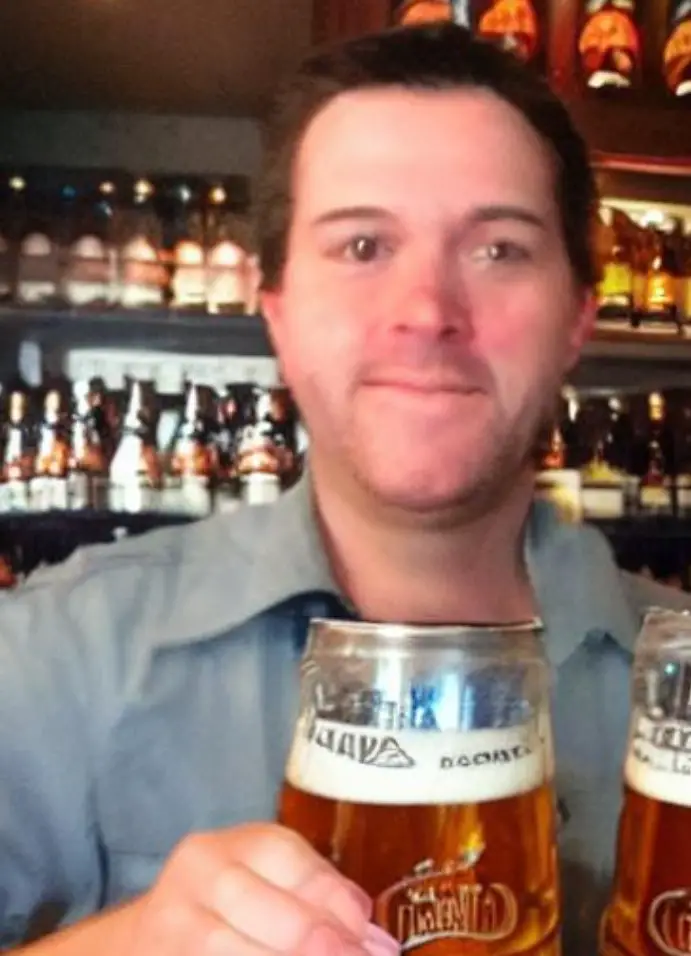 I am a passionate beer connoisseur with a deep appreciation for the art and science of brewing. With years of experience tasting and evaluating various beers, I love to share my opinions and insights with others and I am always eager to engage in lively discussions about my favorite beverage.