Does anybody love discovering the breathtaking scenery and unleashing vibrant beer flavors in the Cape Verde Islands? 
It is also famous as Cape Verde Islands. From irresistible dark flavors to refreshingly crisp light Lagers, you can visit any convenience store to buy captivating beers. Strela rules the beer industry, but there are a few other brands. So, check out these ten best-selling beer brands in the Cape Verde Islands. 
1. Strela (Classic)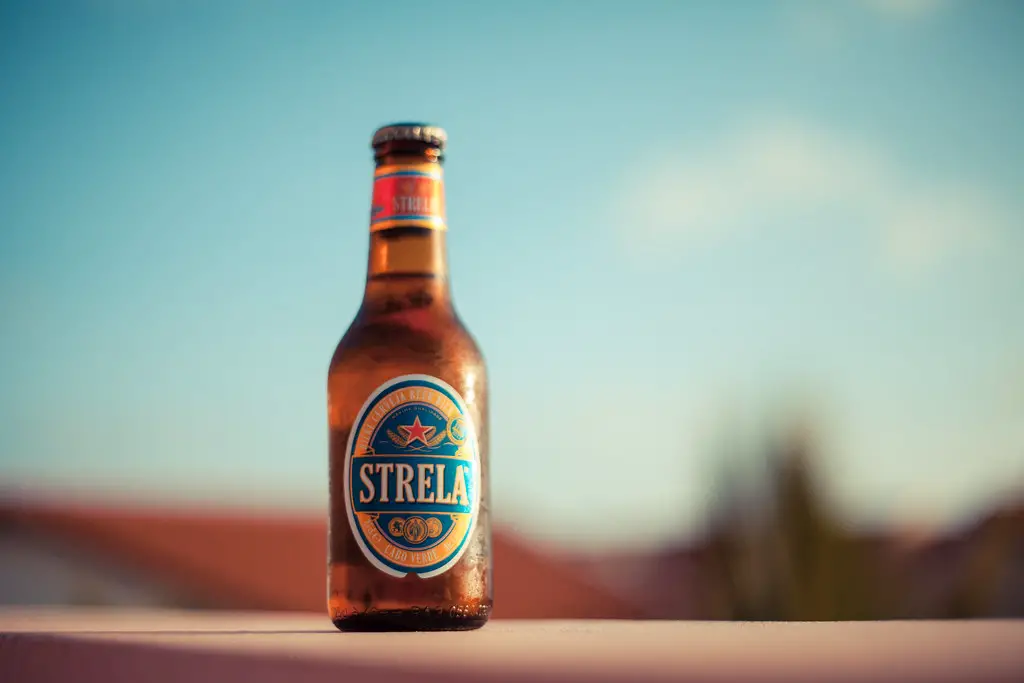 The genuine mood-lifter beer in Cape Verde Islands is Strela (Classic). It lives in the hearts of visitors and locals alike. The golden-shaded body looks promising beneath the moderately formed white head of foam. 
A well-crafted fusion of corn, honey, and sweet malt creates a distinct aromatic taste. Enjoying picturesque destinations with a bottle of Strela to capture memorable moments would be excellent, isn't it? Also, a grassy hop touch in the flavor profile is present to balance it perfectly. Its light-bodied feel seems delightful, but the carbonation is average. 
Strela has other variants, so you can search and explore them and pick your favorite. 
2. Coral Cerveja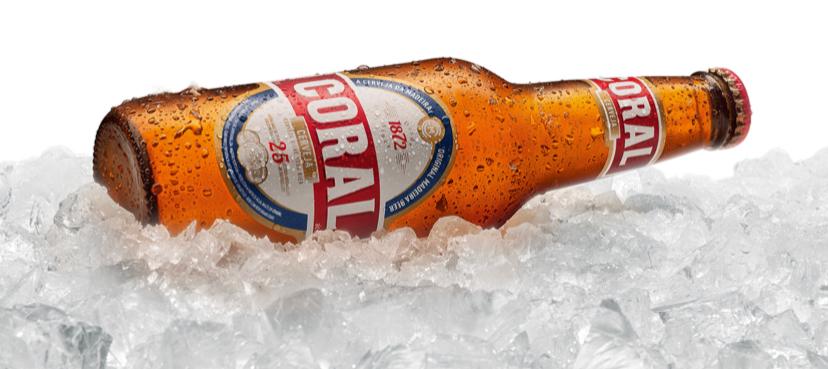 Though Coral Cerveja is a Portuguese beer brand, it takes pride in serving in the region of Cabo Verde. Its American Adjunct Lager style seems refreshing and worth tasting to enjoy sandy beach parties. The alcohol content level is 5.3%.
Coral has a straw-like hue with a traditional-style thin foamy head that diminishes fast. The cereal and grainy malt notes with a trace of honey make this deliciously sweet flavor. It feels light to medium-bodied on the palate with a lively carbonation. Try this crushable Coral Cerveja now and relish special moments.
3. Blimund Pancada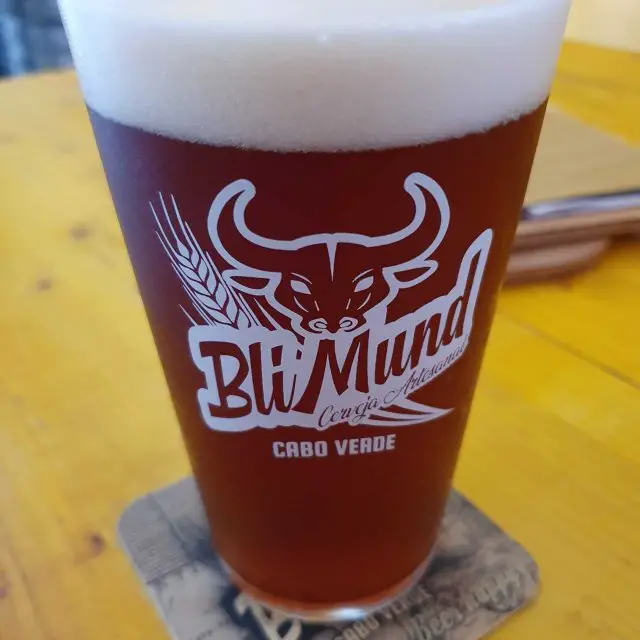 An Imperial Red Ale is waiting for you to visit Cape Verde and discover its delightful deliciousness, which has 7% alcohol strength. Blimund LDA is the brewing company that delivers uniqueness packed in its flagship beer, Blimund Pancada. There is mild haziness in its amber-red body. Its frothy off-white head is decent but short-lived. 
The scent suggests toffee, malt, caramel, and citrus notes. Its matching taste also delivers fruitiness with a touch of hoppy bitter flavor. Blimund Pancada is a softly-carbonated beer with a medium-bodied mouthfeel and pleasant texture. The finish offers a dryish bitter taste, but the overall beer profile seems excellent. 
4. Cuca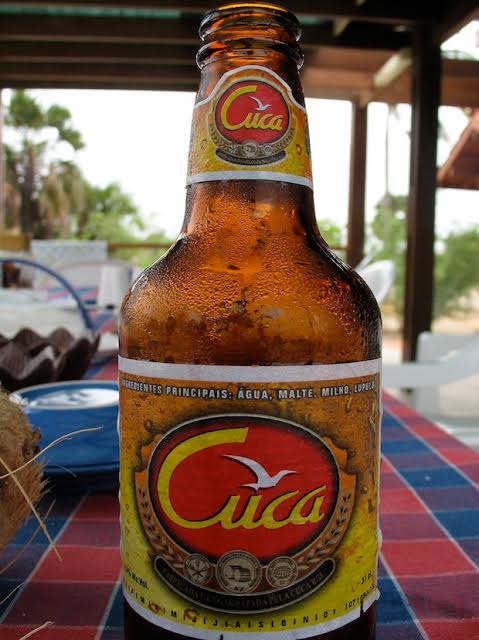 Angolan beer, Cuca,  is also available on the Cape Verde soil to please beer enthusiasts. Its Premium Pale Lager style is impressive, especially for a low 4.5% ABV. The light gold body with a short-lived white head looks decent, enhancing its impression. 
There is sweetness in an aromatic flavor with the slightest touch of earthy, grassy hop bitterness. You will also feel fruitiness and a corn-like taste, sweetening its profile. Moderate carbonation and medium-bodied mouthfeel with a delightful finish make it worth trying. 
5. AfreeCana Badia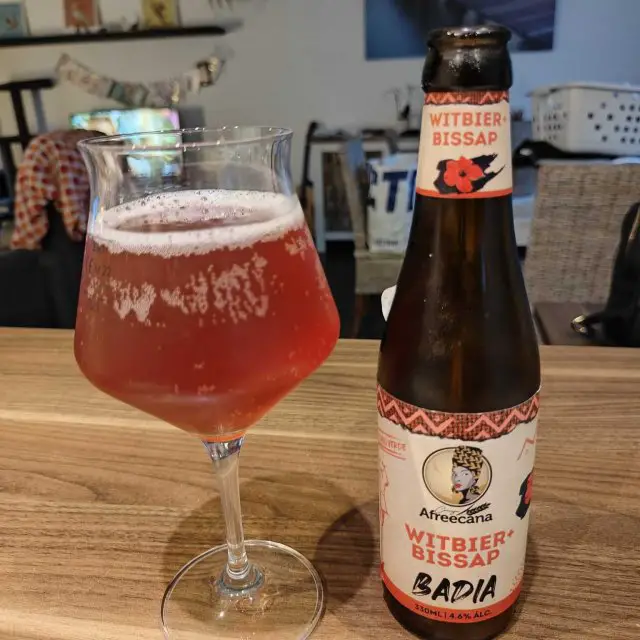 A Belgian White Ale, AfreeCanaBadia, is a Witbier-style beer with only 4.6% alcohol by volume. The beer pours a reddish color with a small white cap of foam. Its compelling appearance leaves a good impression on beer lovers. 
The nose suggests mild notes of hibiscus and iron, while the taste delivers berries flavor with a moderate touch of hops. AfreeCana Badia provides a light-bodied mouthfeel with decent carbonation, making it worth trying the beer. 
So, how do you want to spend time with AfreeCana Badia in the Cape Verde Islands? 
6. Strela Kriola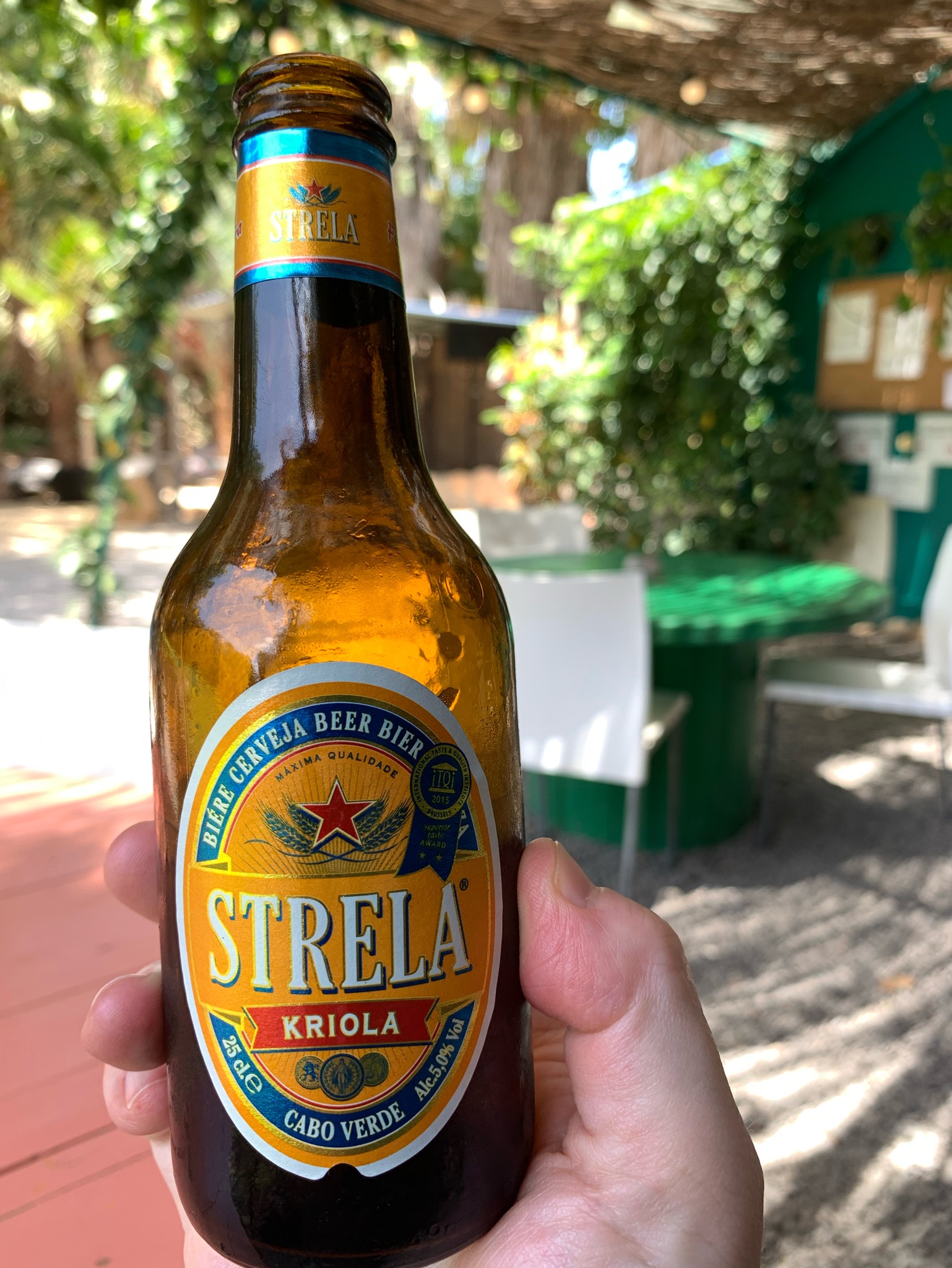 Those who love Strela (Classic) should also consume Strela Kriola because of its crisp delightfulness in every sip. It is a Pils with refreshing flavors to increase its pleasant character. Strela has an orange-golden hue with a translucent body and a minimalized frothy white head that quickly vanishes within a few moments. 
The malty, grainy, and slightly hoppy scent seems good for the style, while the taste of grainy malts and cereal notes heighten the character and flavor profile. It also has metallic bitterness toward the end. With a subtly watery texture, Strela Kriola is a balanced beer with prickly carbonation. According to many beer connoisseurs in the region, it feels more like a Pale Lager than a Pils. 
7. Samba Lager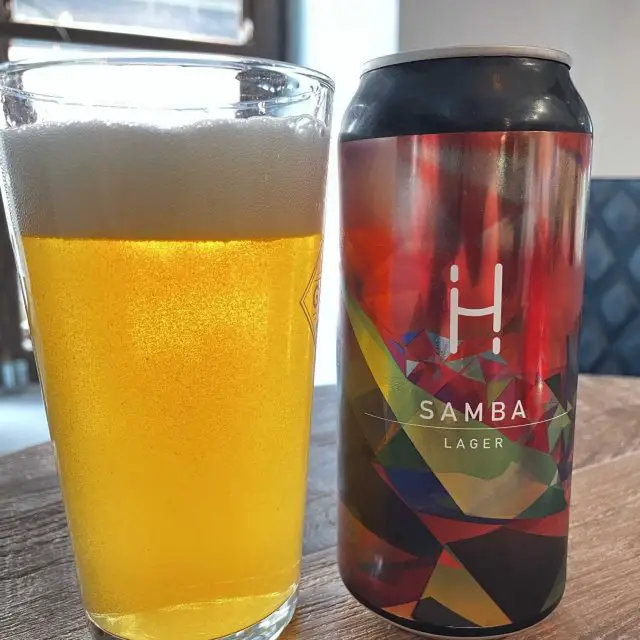 Cape Verde has a limited selection of beers, so check out Samba Lager. It is an international Pale Lager with a tempting scent and taste. The body has a golden hue, while the white head seems nice-looking.
Samba uses 2-row malted barley with Czech hops to improve the taste. There is the flavor of apples to add deliciousness further. Its crisp, clean, and rounded mouthfeel is its best part.
Though Samba's hometown is Trinidad & Tobago, it still serves the enthusiasts of the Cape Verde Islands. 
8. Flag Special
Flag Special is a remarkable beer brand produced in Morocco but widely consumed in Cabo Verde. Its Euro Pale Lager style is classic and worth tasting. The light golden body looks inviting with a decent-looking white head. 
Believe it or not, Flag Special feels like a traditional Pilsner with a unique touch. It suggests maltiness in its smell, while the taste gives a sweet flavor with a clean and refreshing mouthfeel. The finish is mildly bitter. Enjoy unforgettable scenery with Flag Special beer in Cabo Verde.
9. Cerveza Cristal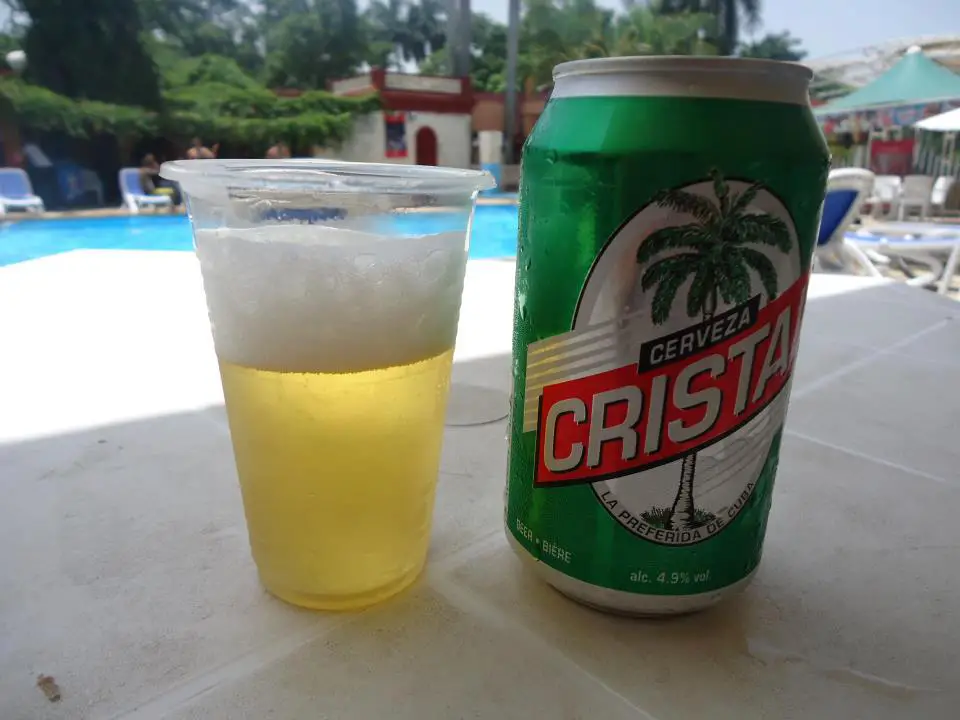 Cuban's leading beer is also a renowned name in Cabo Verde. Cerveza Cristal is the epitome of quality flavors with freshness. It pours a combination of yellow and golden colors. The white head has some staying powers, but only for a minute. 
With no offputting flavors, Cerveza Cristal delivers a mild grainy taste with grassy bitterness. It feels light-bodied in the mouth with high carbonation. The most convincing thing about this American Adjunct Lager is its refreshing and perfectly-blended character. 
10. Sagres Cerveja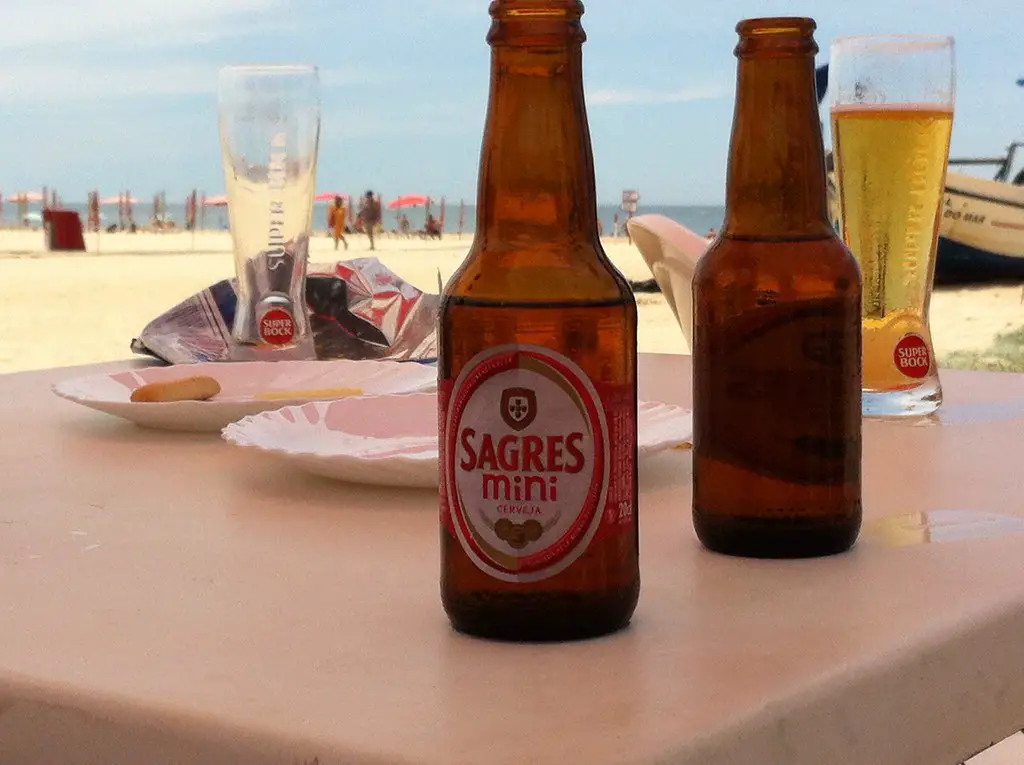 Another Portuguese beer in Cabo Verde, Sagres Cerveja, can please you with its mild malty goodness and moderate hop bitter taste. Its body is golden that looks incredible beneath the half-inched white foamy layer. 
With malts, grains, corny sweetness, and grassy hops, Sagres Cerveja is a crushable beer that feels light in the mouth with a subtly hoppy finish. It is a perfect beach beer you can count on for your parties.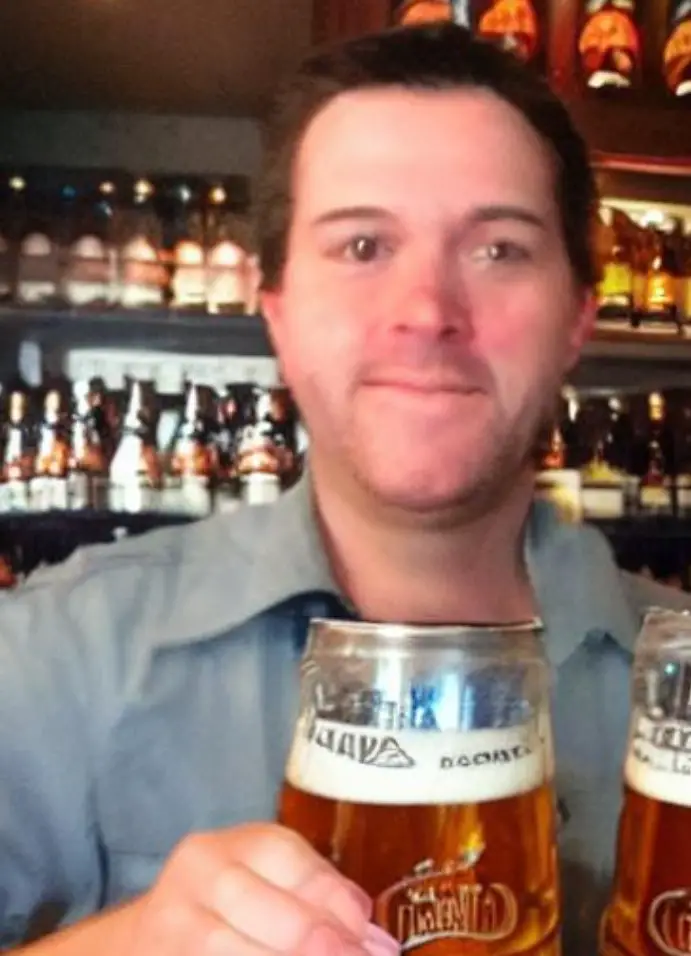 I am a passionate beer connoisseur with a deep appreciation for the art and science of brewing. With years of experience tasting and evaluating various beers, I love to share my opinions and insights with others and I am always eager to engage in lively discussions about my favorite beverage.