South America may not be as famous as North America, but this continent has a variety of exotic landscapes, diverse cultures, euphonious music, soccer, and aromatic beers. If you are a beer lover and planning to visit South America, you might be looking for delicious yet affordable popular beers to enjoy a memorable time there. Check out a complete list of the top South American beers to drink in 2023, so don't miss out!
1. Bohemia (Brazil)
Brazil is renowned for its majestic samba rhythms, vibrant culture, and astonishing landscapes, and of course, takes pride in its rich tradition in brewing. Bohemia Beer is an iconic representation of the country's flavor and genius craftsmanship.
This South American beer was introduced in 1853 and was cherished for its fruity taste and refreshing aroma that gives you a unique experience. It is a combination of sweetness and bitterness in its perfect blend. Overall, Bohemia is a widely consumed beer in the country, but it does lie in the more "expensive" range.
2. Aguila (Colombia)
Filled with rich flavors, a well-known Colombian beer, Cerveza Aguila, is arguably the first choice of millions of beer enthusiasts living in the country to beat the heat on the hottest days. 
This light pale yellowish lager makes a foamy head when poured into a glass, creating a crystal-clear appearance. It is perfect for every occasion. Whether you are sitting with your pals after work for daily gossip or watching a soccer match with family, Aguila can enlighten your mood with a mere sip.
3. Quilmes (Argentina)
Argentina is famous for two things: one is Lionel Messi, and the other is Quilmes beer. Introduced by Cerveceria Malteria Quilmes in 1890, this refreshing beer is full of flavors. It is a beautiful blend of bitterness and softness to give a deliciously crispy taste when served. Quilmes is a blonde Pilsner made of herbal hops and light malts, making it a perfect beverage to enjoy at any event. You can find it in any corner of Argentina because of its high consumption. 
4. Cusquena (Peru)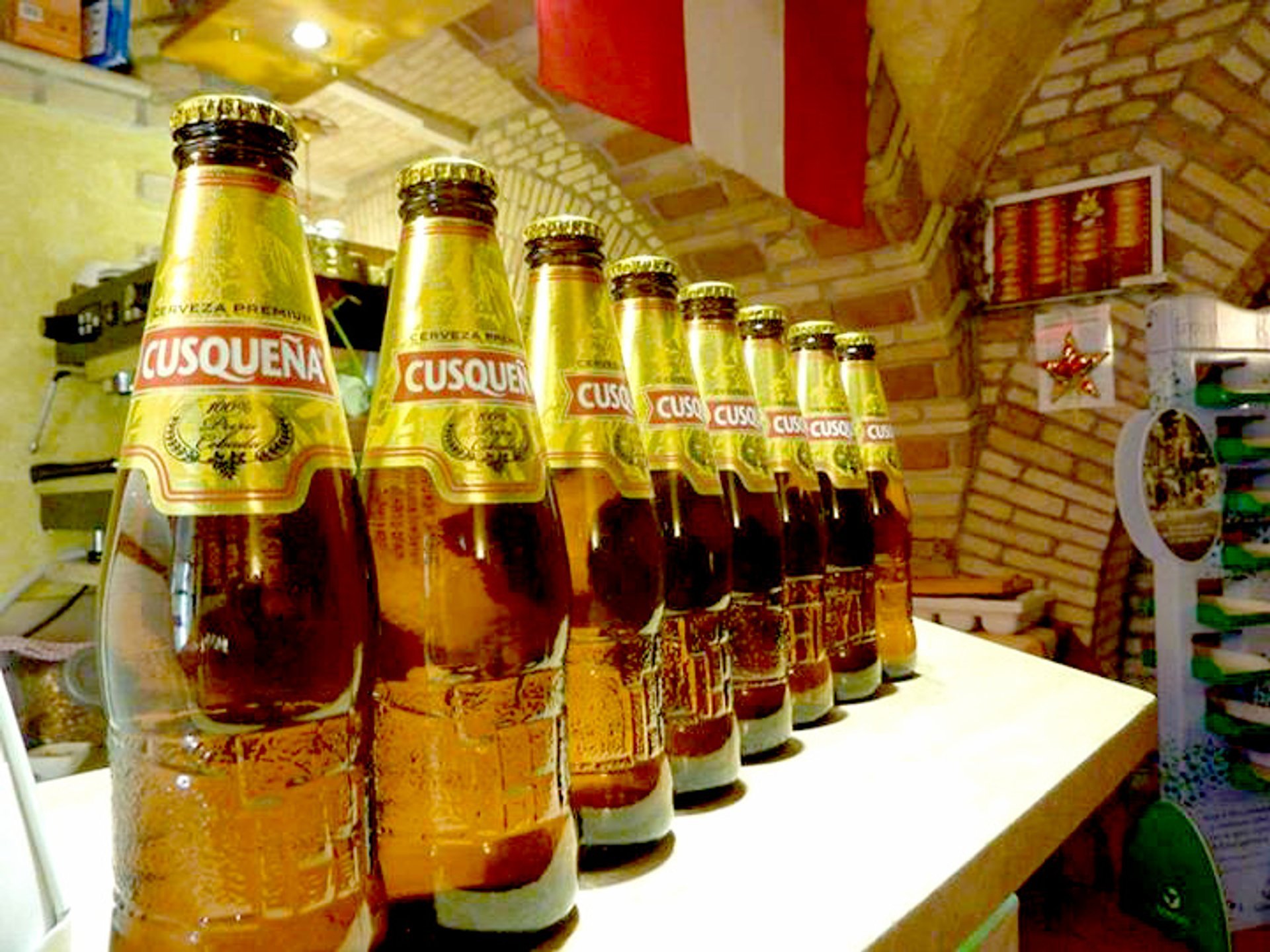 Originating from the mystic land of Peru, a well-carbonated pale lager beverage, Cusquena is among the top-rated beers in the country. It has a pleasant aromatic taste with an amber color that creates a transparent appearance when poured into a glass.
Cusquena is a fusion of European Pilsners and a crispy Latin taste. Additionally, this sweet all-malt lager made of Saaz hops, corn, and malts has a light feel, making it the most famous beer in Peru.
5. Polar (Venezuela)
Venezuela boasts its vibrant culture and tropical beauty with the magical touch of Polar Beer – malt and hops in their purest form. That is to say, it offers a clean and straightforward taste that delivers as expected.
Polar beer is a must-try beer if you venture into the beauty of Venezuela and are looking for a refreshment that just gives you the mild buzz to savor the beauty.
Polar beer may not be the "thrill," but it is certainly among the best beers in the world because of its straightforward flavor and mild sweetness. In addition, it costs the same as any local beer you may come across in the country.
6. Cristal (Chile)
Sixth on the list, but second to none – Cristal is a craft by Chile, a country blooming with breathtaking landscapes that stretch from the fjord of Patagonia to the Atacama Desert. Now, there is no better way to enjoy this beauty than bringing along Chile's delicacy, the Cristal beer that has emerged as the taste and pride of the country. As you sip the Cristal beer, you will experience the richness and diversity in each drop.
This particular beer has a second name – Chicha, and singlehandedly dominates the country's beer market and is brewed by Compania de Cervecerias Unidas. Cristal is the finest beer you can find in Chile. Moreover, it is readily available at the most affordable prices.
7. Pilsener (Ecuador)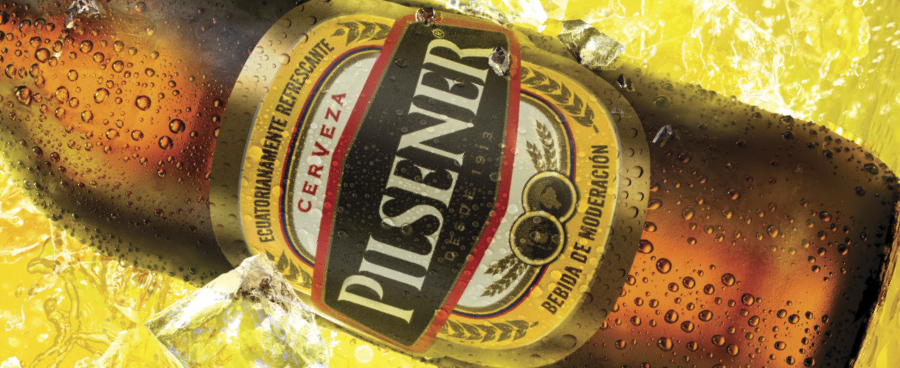 Pilsener might not have unusual ingredients or a unique flavor to impress, but it is a decent beer that is insanely popular in Ecuador. Like other Pilsen beers, this blonde beer with a hint of bitterness has an aromatic smell that indicates the usage of the best hops. The Pilsener Can version is relatively more consumed as compared to bottles. Whether you like it or not, Pilsener is in the hearts of Ecuadorians.
8. Pacena (Bolivia)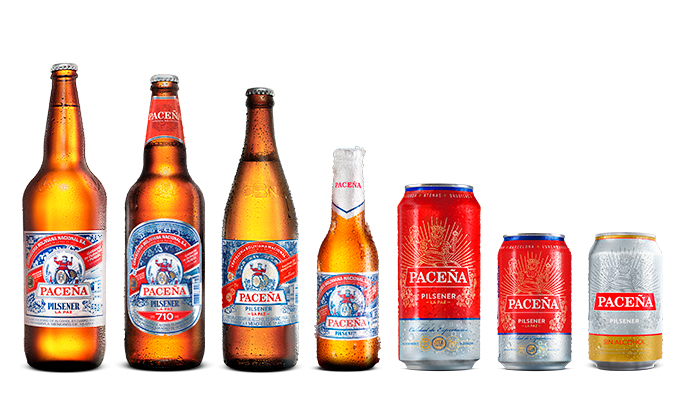 If you are seeking a beer brewed at the heart of South America, then Bolivia is the place to look. The high-altitude Andes and Amazon rainforests make it a country filled with adventures, and then there is the Pacena gem that has earned its rightful place as the symbol of Bolivia's pride and taste. Pacena is an excellent choice and Bolivia's best beer you can find. Moreover, it is also affordable and can be found almost anywhere across the country.
9. Patricia (Uruguay)
Enriched with a diverse range of hypnotic views and attractions, Uruguay has something more that entertains its citizens every day. Yes, Cerveza Patricia is the most prominent beer brand in Uruguay. It has a refreshing light color with a flavorsome taste. With high carbonation, the aftertaste of Patricia is slightly bitter, but it is a nice feel on the tongue. Moreover, its balanced ingredients with a hint of hops make this beer an ultimate winner in Uruguay.
10. Banks (Guyana)
An expensive Pilsner Lager, Banks is everyone's favorite in Guyana and its neighboring regions because of its fresh aroma and delicious flavors. Crafted from high-quality ingredients, including malted Barleys (2-Row British and Australian), Styrian Golding hops, and Galena. It is somehow a symbol of honor for the Guyanian country, and people love to consume it to celebrate even little moments of their lives.
11. Pilsen (Paraguay)
The oldest beer brand in Paraguay, Cerveza Pilsen, a Pilsner beer with aromatic flavors, is leading the beer market in the country. Like typical Pilsner beers, it creates a white foam on top of it when you pour it into a glass. If you smell Pilsen, you will get a malted feeling. However, it has a sweet taste, making it a perfect match for lunch, dinner, or any other occasion.
12. Rock Hopper (Falkland Islands)
The Falkland Islands are a haven for natural wonders and wildlife and amidst this remote paradise, there's a treasure – RockHopper beer. Crafted with only the finest English hops and Falkland Islands malts, this beer encapsulates the essence of the country's beauty.
It is by far the perfect balance of malt flavor and bitterness you can find across the world, and it is best enjoyed in those wonderful and cozy evenings.
If you are traveling to the Falkland Islands and seeking an experience that will become a beautiful memory, then the Rock Hopper is your best choice.
Conclusion
When it comes to the best South American beers, there is a diverse range to choose from and flavors so unique it is hard to squeeze a list into just numbers.
However, the beers mentioned in this article take the winners by comparing similar flavors and picking the best that is widely recognized and affordable. Then again, the Polar beer is one of the options regardless of its straightforward taste. That is simply because when it comes to a clean and crisp choice, it is the country's gem.
On the other hand, you have the RockHopper and Pacena to give you the buzz that sets the mood right, and if you just had a meal, it delivers the perfect aftertouch.
Overall, the 12 beers mentioned here don't cut any corners when it comes to pleasing travelers from around the world and if you have a knack for beers, you'll certainly be sticking around for longer just to get enough of them.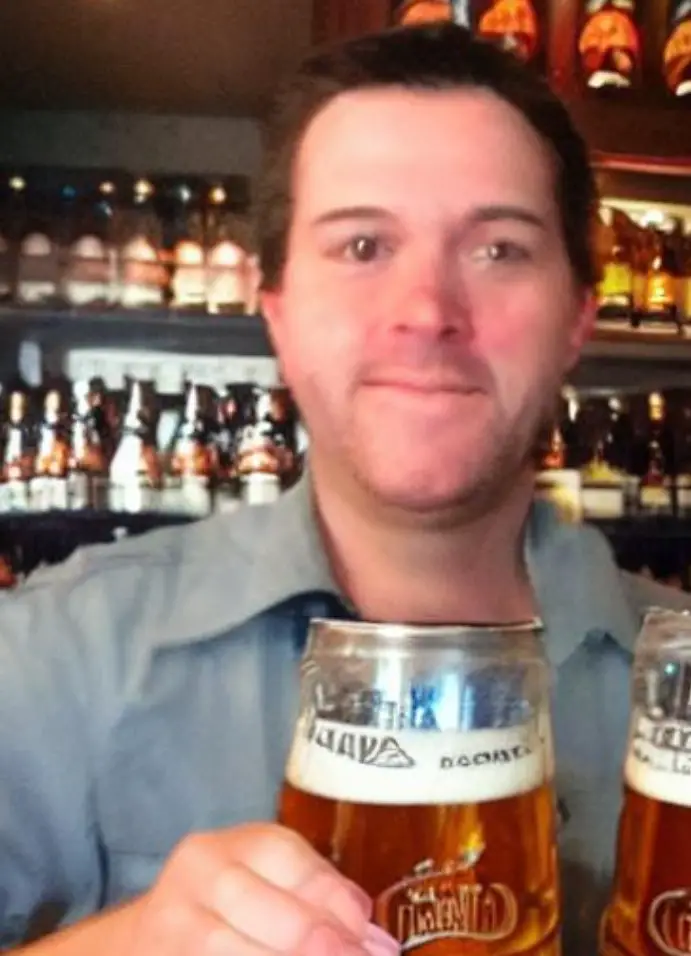 I am a passionate beer connoisseur with a deep appreciation for the art and science of brewing. With years of experience tasting and evaluating various beers, I love to share my opinions and insights with others and I am always eager to engage in lively discussions about my favorite beverage.