The drinking culture in North America is a next-level thing. Almost 63% of people are involved in alcohol consumption in the United States, let alone the other North American countries. 
It becomes an essential part of their lives. They cannot help but drink whether there is any occasion or not. If you are stressed, you need a drink. If you are happy, you need a drink. If you are proposing to someone, you need a drink. If you are with your family or friends, you need a drink. In short, the drinking behavior in North America encourages many beer brands to introduce their high-quality beverages to cope with your drinking cravings.
Check out the list of distinctive and insanely famous North American beers.
1. Imperial
The pride of Costa Rica, Imperial, is an American adjunct-style beer introduced by Cerveceria Costa Rica Brewery. It offers a pleasing golden color with a slight white head and random lacing. The aroma of Imperial is grainy, sweet, and yeasty. Unlike other international lager beers, it does not have a corny or dusty smell. However, the beer has a cardboard flavor. 
Imperial provides a smooth, crispy feel as it has good carbonation. The beer taste is a fusion of sweetness and bitterness, thanks to grassy hops and malts. The variants of Imperial have an alcohol content between 4.5% and 12%. Though you can get this beer in any country, the original flavors are only in Costa Rica.
2. Budweiser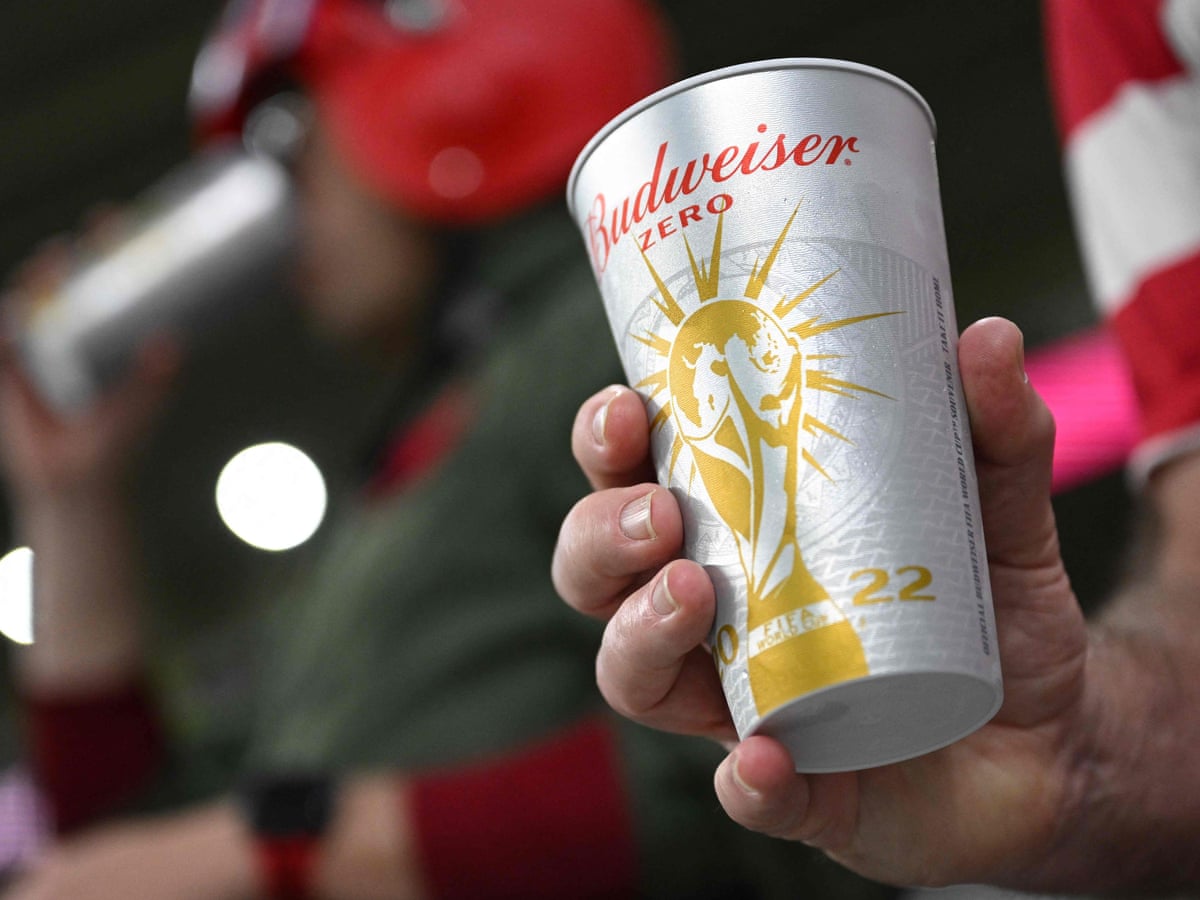 In the United States, wherever you go, you will see a can or bottle of Budweiser, and that is for sure. It shows the popularity of Budweiser in the States. The beer is lightly golden, but it creates a thick foamy white head, which looks promising. Budweiser mainly brews from grassy and lemon hops. It is the reason its aroma is citrus.
Informally, Budweiser is the king of beers, even though some people complain about how the taste has become deteriorating day by day. It is still the most famous lager in America, with an ABV of 5%. Its aftertaste is different from other beers, making it unique in flavor.
3. Gallo
Guatemala is one of the most alcohol-consumed North American countries, and its pride is Gallo. In Guatemalan culture, meeting friends and family is as essential as food. Everyone visits each other for fun or quality time, or to drink. Gallo, also known as Famosa, is a pale golden beer with a frothy white head. Its aroma is grainy, malty, and eggy, with a hint of maize and barley. Brewed from hops plants to bring the best taste to Guatemalans, the Gallo flavor is less sweet and more bitter, which makes this beer even more pleasant. Also, it has a 5% alcohol content, making it a balanced drink for every occasion.
4. Corona Extra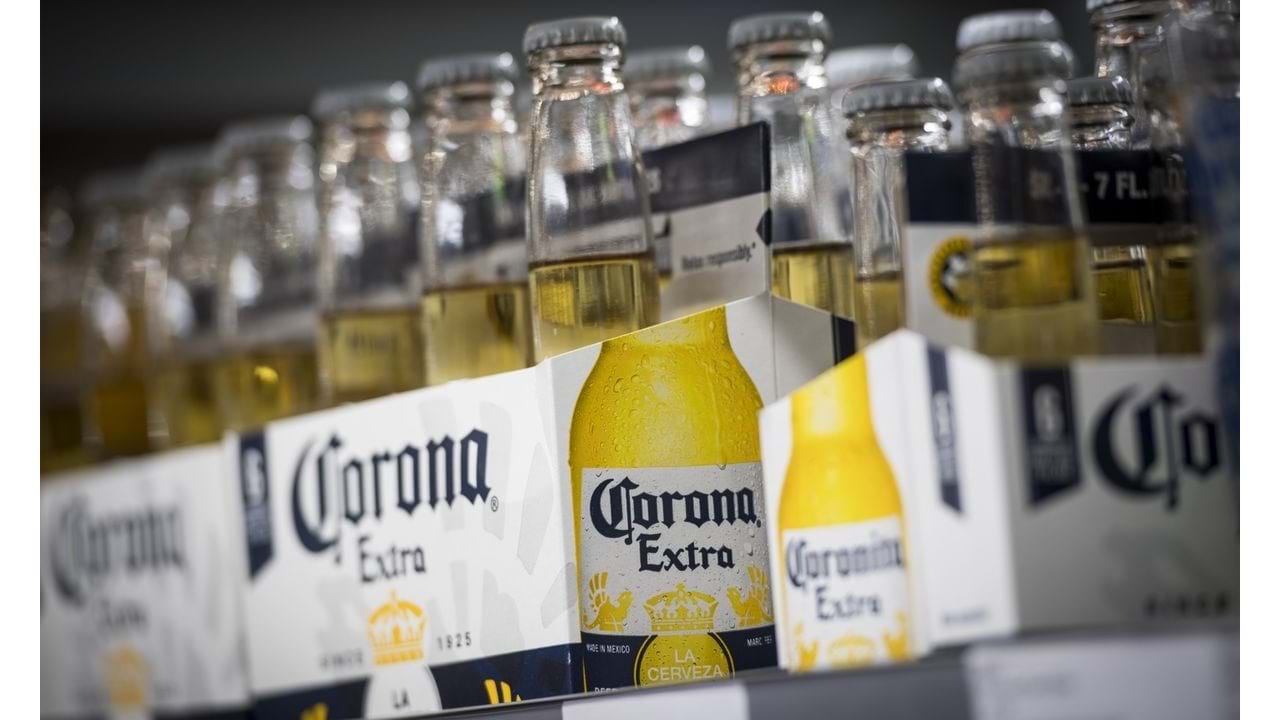 Insanely popular in Mexico and the United States, Corona Extra is an inexpensive Mexican-style pale lager with a hint of grainy, malty, and hoppy aroma. Like Budweiser, you can also find Corona Extra anywhere in Mexico and the US. Its flavor profile is simple. The beer has about 4.6% alcohol content. You can easily recognize the taste of Corona on the palate, thanks to its skunky flavors with a touch of sweetness. Furthermore, it has a lingering finish, and a sweet flavor stays on the palate for a while. Besides its popularity, some heavy drinkers may find it bland or basic beer.
5. Kalik
The Bahamas is a beautiful place to visit, especially for newlyweds. It has breathtaking landscapes to explore, and its drinking culture is famous. The pride of the Bahamas is Kalik, a straw-yellow American Adjunct-style lager with an ABV of 5%, and its aroma has roasted corn and adjunct malts with a touch of floral notes. This pale lager creates a foamy white head, which looks promising. However, the aftertaste is unpleasant to some extent. Overall, it is a delicious beer to enjoy in the Bahamas.
6. Prestige
Launched by Brasserie Nationale d'Haiti (BRANA), Prestige is a nationwide famous beer in Haiti. It is a European-style lager with a pale golden color and an ample foamy white head that smoothly dissipates after a few seconds. Prestige has a 5.6% alcohol content with a mild, refreshing aroma. 
This North American beer has a wide range of flavors, including white bread, toasted malts, moderate sweetness, and sweet bread, with a hint of grassy hops. With balanced carbonation, Prestige tastes dry after the finish.
7. Red Stripe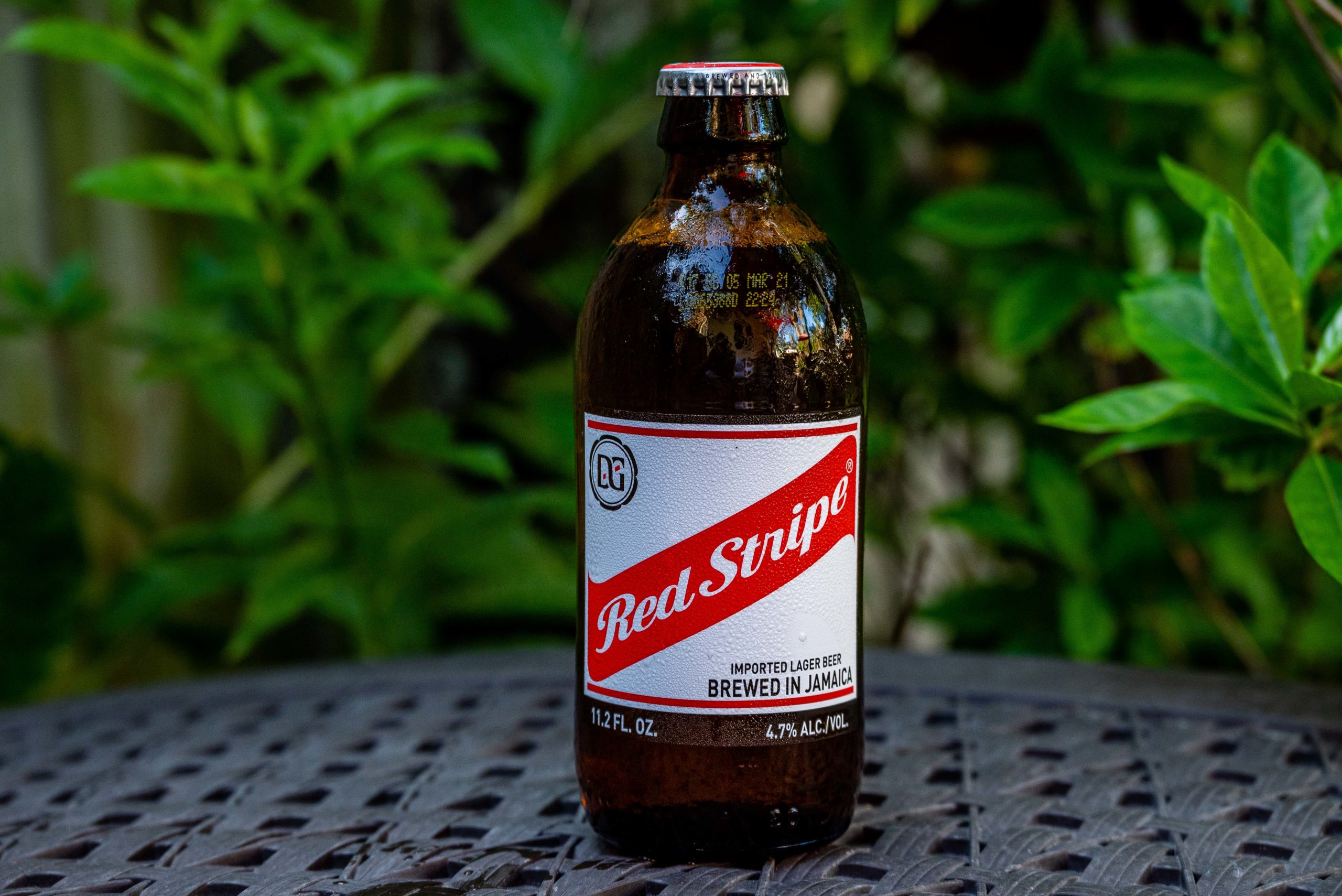 An American Adjunct-style Jamaican lager brewed by Desnoes & Geddes Limited, Red Stripe is a popular alcoholic liquor in Jamaica. It is a medium-bodied beer with fizzy carbonation. When poured into a glass, Red Stripe makes a foamy white head, but it quickly fades away, leaving a fine layer of lacing.
The aroma of this Jamaican beer is grainy, bready malts, and cardboard-like, with a hint of some apple malts. Also, Red Stripe has a 4.7% alcohol content, making it an excellent option for a beach vacation.
8. Belikin
A near-to-perfect drink on the hottest days, Belikin is a European-style pale lager with a white head brewed by Belize Brewing Co., Ltd. With an ABV of 4.8%, the beer is a light-bodied liquor with decent carbonation. Like other lager beers, Belikin is crispy, malty, and corny with a mixture of hops. 
9. Bucanero Fuerte
With a slightly darker yellow appearance, Bucanero Fuerte is an American Adjunct-style lager brewed by Cerveceria Bucanero S.A. in Cuba. Its aroma is light grainy, corny, and caramel with a hint of hops. It is a light-bodied island beer with no head but decent carbonation. The aftertaste of Bucanero Fuerte is spicy. 
10. Carib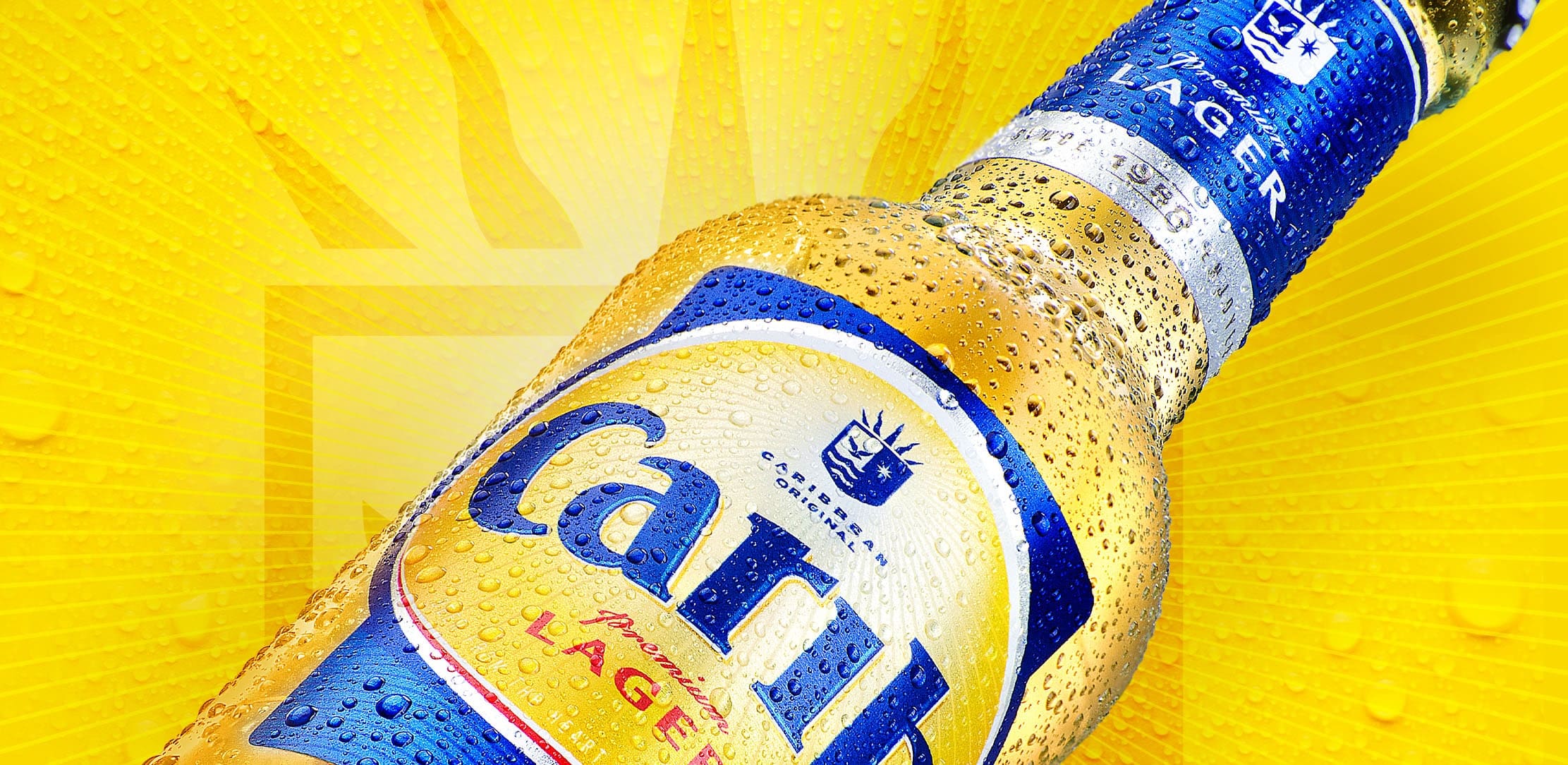 Carib is an excellent beer brewed by Carib Brewery Limited in Trinidad & Tobago. An American Adjunct-style lager with a 5% alcohol content. The appearance of Carib is pleasant as a fluffy white head appears when poured into a pint glass. This pale lager's aroma is grainy and corny with a touch of fruitiness. Also, Carib has a refreshing mouthfeel, and this island beer is inexpensive, making it perfect for a beach day.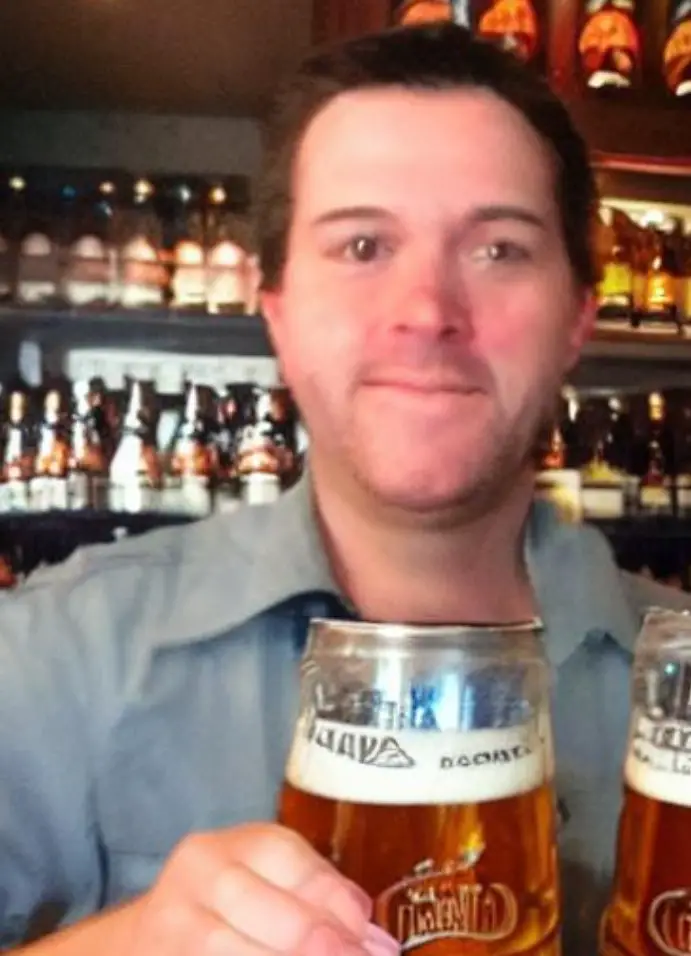 I am a passionate beer connoisseur with a deep appreciation for the art and science of brewing. With years of experience tasting and evaluating various beers, I love to share my opinions and insights with others and I am always eager to engage in lively discussions about my favorite beverage.