It is easy to drink and appreciate good beer, but it is daunting to distinguish its authentic flavors from a mere sip. Connoisseurs can choose from a selection of alcoholic beverages and discover unique tastes that suit their palates. From easy-to-drink refreshing, light lagers to complex stouts, you can develop a sense that determines the right aroma, taste, mouthfeel, and overall flavor profile.
Still in doubt? Here is a connoisseur's guide, so check out these ten finest quality tasting beers. Explore and share this information with your fellow beer enthusiasts.
1. Sierra Nevada Pale Ale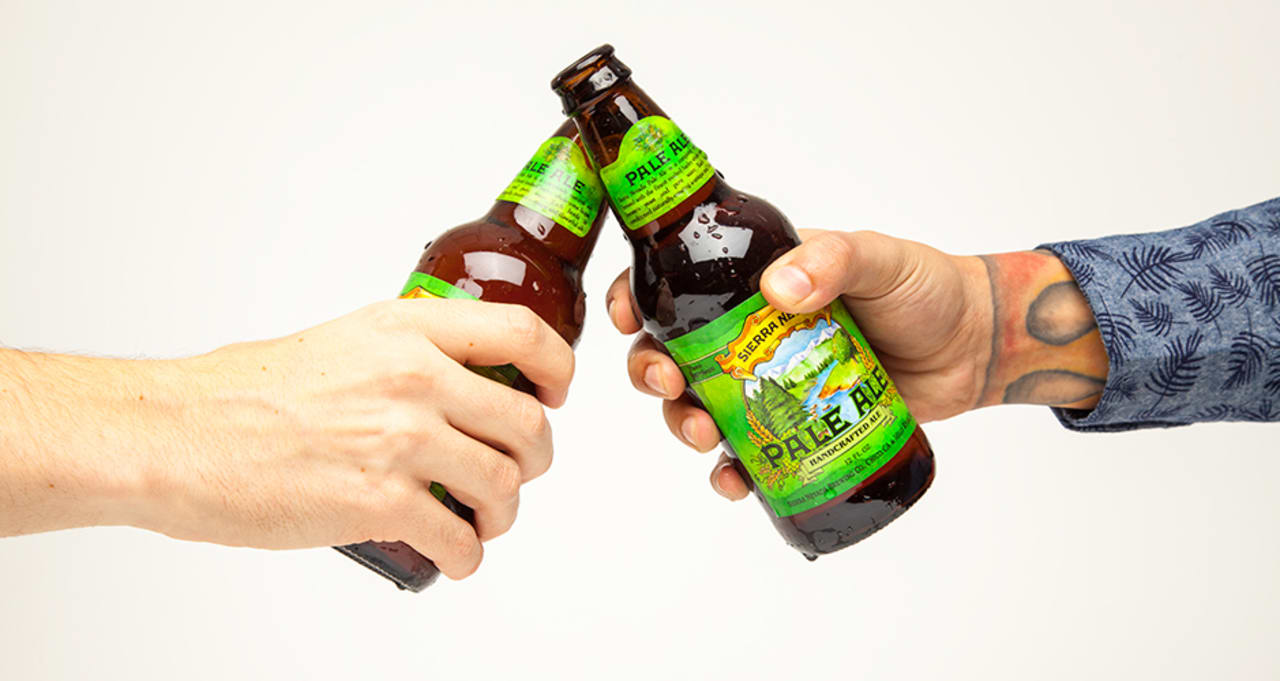 Sounds like a familiar name? The popularity of Sierra Nevada is matchless. The Pale Ale, brewed in California, is an internationally recognized liquor with a 5.6% ABV and an amber-colored body. It has a finger-tall creamy head of bubbles to lure beer enthusiasts that usually settles to a cap with random lacing.
Dominating with American Cascade hops, the smell also offers hints of sweet malts. The flavor profile balances the caramelized malty sweetness and herbal/piney bitterness.
With a big mouthfeel, Sierra Nevada Pale Ale is a complex, full-bodied beer, ideal for beer connoisseurs.
2. Great Lakes Edmund Fitzgerald
Based in Ohio, Great Lakes Edmund Fitzgerald is among the world's best porters you can ever taste. It has an alcohol content of 6%, which is moderate. The appearance of this award winner is synonymous with elegance because of its deep brownish color and a tan head of foam that lasts a long time.
Its aroma suggests dark chocolate, toasted malt, and coffee with floral notes, making it a tempting liquor. The taste will not disappoint you either because it starts with the sweetest flavor of toasted bread and caramel. In the middle, you will experience chocolate with a hoppy bitter finish. 
The mouthfeel is creamy but slightly bitter, with a medium body and moderate carbonation. It is a flavorsome Porter, urging drinkers to have another sip.
3. Cigar City Maduro Brown Ale
An English Brown Ale brewed in Florida by Cigar City Brewing Co., Maduro Brown Ale is a full-flavored beer with a dark brown body and a tan, creamy head. It contains 5.5% ABV, a higher than many English-style brown ales. 
The smell is of dark chocolate, cocoa, coffee, and roasted grains, while the taste often begins with chocolate malt and dark roasted coffee and ends with caramel and vanilla notes. It gives a silky, smooth mouthfeel with medium body and carbonation, making it an enjoyable beer that pairs well with cigars.
4. Dogfish Head 90-Minute IPA
Are you looking for the best quality IPA? Why don't you try Dogfish Head's 90-Minute IPA, brewed in Delaware, United States?
The most consumed Imperial IPA has a 9% alcohol by volume. Its translucent amber body with a persistent white head that even leaves good lacing adds beauty to its appearance.
The aroma suggests citrus and pine with floral notes, but the taste is complex with many flavors, including citrus, grapefruit, malt, pine, and herbal tea hints with earthy hops to balance the flavor. With a medium-bodied texture and moderate carbonation, this IPA gives a frothy, smooth feel with a peppery finish. It is an absolute delight for beer lovers.
5. Blue Moon Belgian White
A type of Witbier, Belgian White is a best-selling product brewed by Blue Moon Brewing Company in Colorado. In British Columbia and Alberta, its other name is Belgian Moon. With 5.4% ABV, the beer pours a hazy orange shade with a short-lived white head that leaves no lace behind, and it can also be served with orange slices. 
The scent suggests wheat with orange and coriander touches, while the taste is of wheat malt with traces of coriander, orange, lemon zest, and corn-like sweetness. With a medium-bodied character, Belgian White gives a creamy mouthfeel with a subtle sour finish, a perfect yummy flavor for hot summer days.
6. Boulevard Tank 7 American Saison
Like a Belgian-style farmhouse ale, Boulevard Tank 7 is an American Saison brewed in Missouri, United States. It has an 8.5% alcohol content. With a hazy golden body and a dense white fluffy head with good retention, the beer leaves a generous amount of lacing.
The spicy yeast and lemon smell with notes of malty sweetness intrigue drinkers to taste the beer, but the taste is a well-balanced combination of malts and the finest quality hops, such as Amarillo, Magnum, and Simcoe. Tank 7 gives a peppery dry finish with medium body and carbonation.
7. Anchor Steam Beer
Anchor Steam Beer is a California Common liquor with 4.9% ABV. Consider it one of the top-selling products of Anchor Brewing Company that pours a transparent amber color with a well-retained off-white rocky head that leaves vertical streaks of lacing behind. 
The smell is mild, but when the beer gets warm, a tempting aroma of pale malt with herbal notes will urge you to taste it. However, the flavor is malty up front with bread and caramel malt, an herbal tea-like taste in the middle, and bitter woody hops notes on the back end, making this Steam Beer a well-carbonated and medium-bodied drink with a creamy mouthfeel.
8. Bell's Expedition Stout
Bell's Brewery is in Michigan, a renowned brewery in the United States with distinct yummy variants brewed from the highest quality ingredients. The Russian Imperial Stout possesses a 10.5% alcohol by volume.
It pours a deep brown color, almost black, with a well-retained tan fizzy head that leaves abundant lacing behind. Dark roasted malt and chocolate uplift the aroma, while the taste is chocolate, dark roasted barley, dark fruit, molasses, and intense hoppy bitterness. The mouthfeel is thick with a bitter finish. If you like complex beers, you should try this one.
9. Deschutes Black Butte Porter
An American Porter by Deschutes Brewery, Black Butte Porter, with 5.5% ABV, is a rich-flavored beer brewed in Oregon with the finest ingredients, including roasted coffee and chocolate. It pours a deep black color with a reddish-brown touch. The tan head is retentive.
It smells chocolatey and coffee-like with earthy notes, while the taste follows the nose. Black Butte Porter is a medium to full-bodied beer with decent carbonation and a pleasantly dry mouthfeel. It is a perfectly-balanced Porter with a high drinkability character.
10. Samuel Adams Boston Lager
A Vienna Lager of the highest quality, Samuel Adams Boston Lager brewed in Massachusetts with selected ingredients, such as Two-Row Summer Barley and Hallertau Mittelfrüh hops with a combination of company-owned Lager Yeast. 
It has a copper color with a well-retained off-white bubbly head. The aroma is mild malt-driven with earthy/grassy hops, while the taste offers toasted malt and malty sweetness with hints of grains and selected hops. Boston Lager is a well-carbonated, refreshingly light beer with a peppery finish.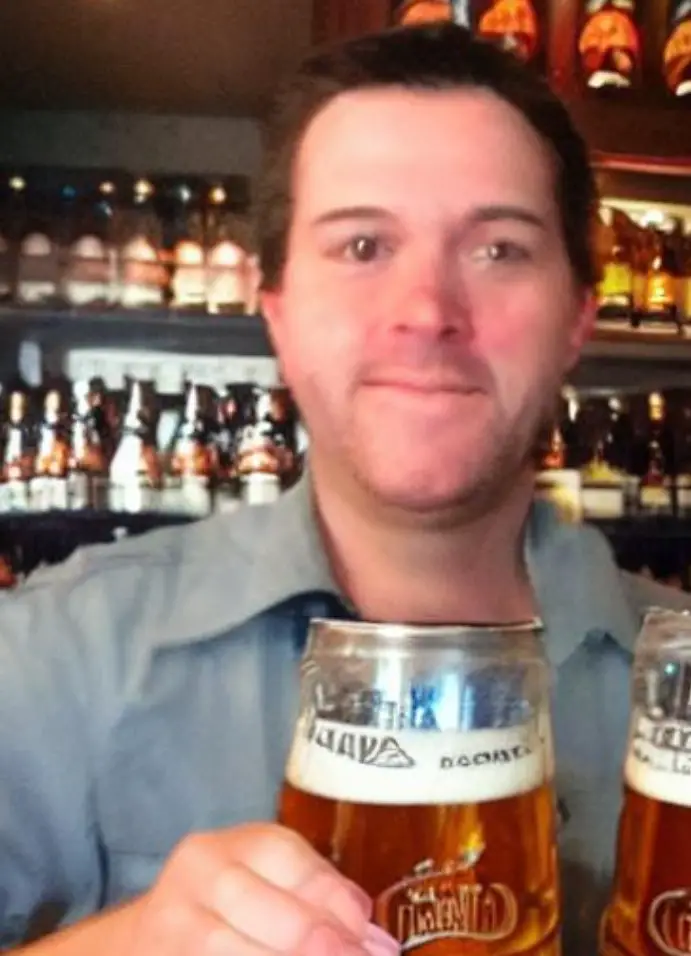 I am a passionate beer connoisseur with a deep appreciation for the art and science of brewing. With years of experience tasting and evaluating various beers, I love to share my opinions and insights with others and I am always eager to engage in lively discussions about my favorite beverage.