Being one of the world's highest-profiting beer industries, Brazil, a country blessed with a diverse range of gorgeous tourist destinations, is popular among travelers for its finest quality beers brewed from the selected ingredients.
Deeply embedded in Brazilian's social life, Churrasco, a type of barbeque accompanied by chilled beer or wine, is the best way to forget every problem and celebrate little moments in social gatherings with family, friends, and colleagues.
Take a moment to check out the list of ten premium quality Brazilian beers to taste on a hot day. 
1. Skol
Launched in 1964 by Brazilian brewing brand AmBev, Skol is a pale golden Lager with 4.7% alcohol content and a tiny white head that retains decently, leaving moderate lacing. 
This top-selling refreshing beer is a perfect sipper on the hottest days in summer because of its delicious taste and aroma extracted from the selected ingredients, such as hops, corn, and malted barley. With good carbonation and relatively low alcohol by volume, Skol is highly drinkable with a pleasant mouthfeel.
Not limited to Brazil, Skol has its fan following in other parts of the world, especially in the United States, Canada, the United Kingdom, and Australia.
2. Antarctica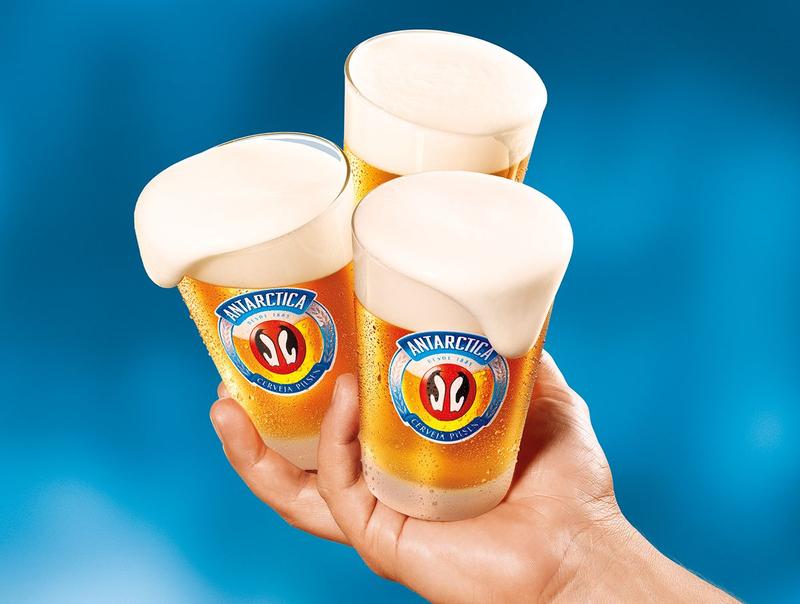 Synonymous with freshness and purity, Antarctica is a Brazilian beer brand founded in 1885. An American Adjunct Lager contains a short-lived white fluffy head with a 4.9% alcohol content. 
The nose has a skunky smell that may not be as welcoming to you as to others. However, the flavor profile is unique with malts and grains, with a hint of grassy hops to balance the sweetness. 
Antarctica is a light to medium-bodied beer with a soft carbonation and a bitter finish. It consumes as a terrific thirst quencher on hot summer days.
3. Brahma
Introduced in 1988 by Companhia Cervejaria Brahma, Brahma, an official beer of the National Football Team of Brazil, is a widely-consumed beer in the country. No sporting event or Football match is complete without it. 
Known for its smooth, crispy, and pleasant taste extracted from the finest quality ingredients, including malted barley, corn, and hops, Brahma offers a distinct range of beers. Some of them include Brahma Extra (Premium Lager), Brahma Black (Dark Beer), Brahma Chopp (Draught Beer), and Brahma Malzbier (Malt Beer).
This Brazilian beer with refreshing flavors and a delectable mouthfeel is also available in other countries, such as Paraguay, Argentina, and Uraguay. 
4. Itaipava Pilsen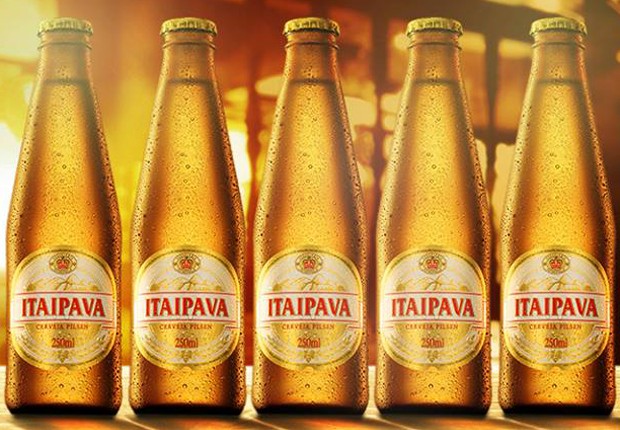 Named after the fascinating Brazilian mountain range in Rio de Janeiro, Itaipava is among the best-selling beer brands in the country, with a 4.5% alcohol content. Although all beers by Cervejaria Petropolis are famous, Itaipava Pilsen has a huge fan following because of its ultra-refreshing taste full of flavors and inviting aromas.
It looks appealing with its light golden hue when poured into a Pilsner glass. The medium-sized bone-white foamy head retains for a few seconds, then fades away, leaving moderate lacing. It offers the smell of Adjunct pale malt with sweet malt and European yeast. The taste follows the aroma with a blend of hoppy bitterness, making it a perfectly-balanced drink with a medium level of carbonation. Also, the mouthfeel is crisp and smooth.
5. Schin Cerveja Pilsen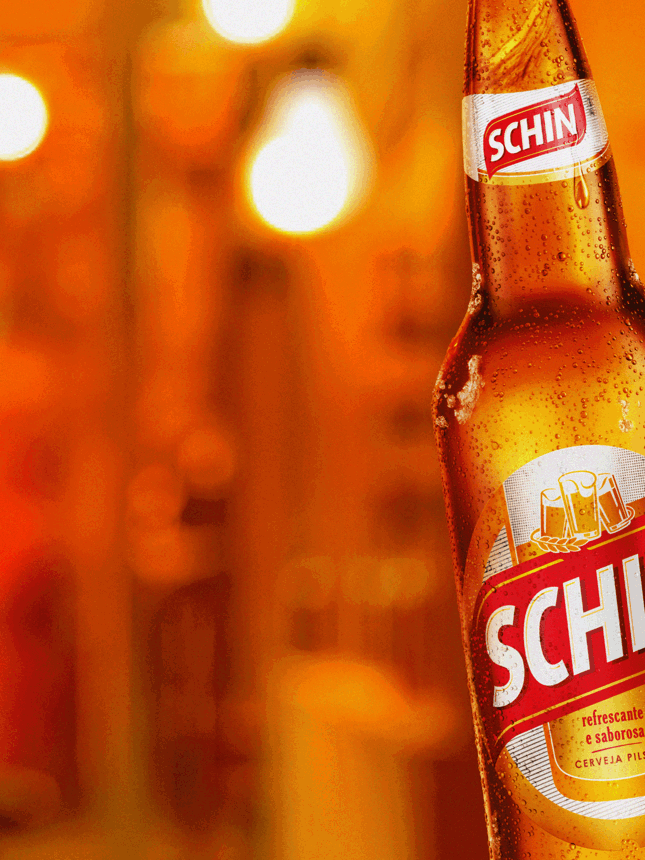 Previously Nova Schin, the fastest-growing beer brand in Brazil, Schin is an American Pale Lager with an ABV of 4.7%. The straw blonde hue of this typical Brazilian beer enhances the appearance with a white foamy head with slight retention and lacing. 
With a blend of malty sweetness and hoppy bitterness, the aroma of Schin is mild but somewhat pleasant. The flavor profile offers sweet malts, wheat, and grassy hops. Although it is a medium-bodied beer with average carbonation, the metallic finish can disappoint some alcohol enthusiasts. Serve this Pale Lager cold on a beach or anywhere you want to get the best results.
6. Colorado Indica
Introduced by Cervejaria Colorado, Colorado Indica is an English Indian Pale Ale (IPA) with 7% alcohol by volume. The auburn orange-hued beer forms a low-retained bubbly white head with a subtle layer of lacing. Colorado has a smell of fruitiness and hops. Its enriched savor profile is impressive because of its numerous flavors, such as caramel, malts, toffee, biscuity malts, and herbal tea. Also, it is a medium-bodied Ale with decent carbonation.  
7. Eisenbahn Pilsen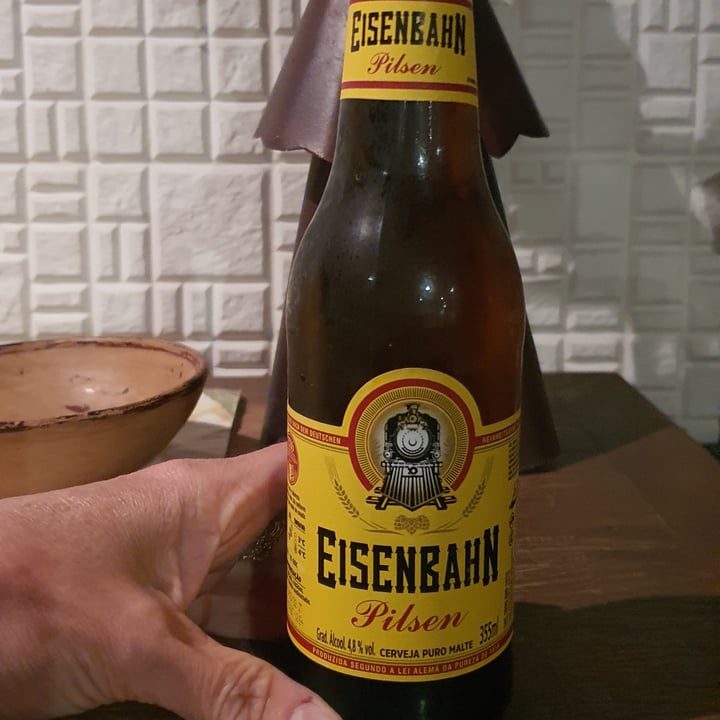 A German-style Pilsner brewed by Cervejaria Sudbrack, Eisenbahn Pilsen is a high-quality beer with an ABV of 4.8%. The golden hue alcohol looks tempting, but it lacks a head. It has a smell of pale malts and grassy hops. The flavor profile is the same as the nose. Overall, Eisenbahn is a light-bodied Pilsner with a moderate level of carbonation, bringing the best fusion of sweet and bitter flavors.
8. Weiss Bohemia
Are you looking for quality Hefeweizen beer in Brazil? If so, look no further! 
Madly popular in the Brazilian region, Weissbier or Weiss is a type of Hefeweizen brewed by Cervejaria Bohemia. It contains an alcohol content of 5.6%. The beer is renowned for its hazy looks, unique aroma, and special flavors brewed from quality barley malts and wheat with hints of citrus, clove, and banana. Weiss is a medium-bodied beer with dominating characters of spiciness and fruitiness.
9. Schwarzbier Bierland
A Brazilian version by the local brewing company, Bierland, Schwarzbier is a dark Lager with an ABV of 4.8%. The deep brownish beer forms a creamy white head that retains for a decent time. Schwarzbier offers a malty aromatic feel on the nose, while the taste has notes of chocolate and coffee. Bierland uses old-age German ingredients and recipes to create this masterpiece. Also, it can go well with sausages, cheese, and grilled meat.
10. Coruja IPA
An Indian Pale Ale (IPA) by Cerveja Coruja is a light amber-colored American-style IPA with an alcohol content of 6.2%. It is a medium-bodied Ale with good carbonation. The aromatic notes are pleasant with malts and fruitiness. However, the flavor profile adds roasted malts, mandarine, grapefruit, and tea leaves. Overall, Coruja IPA is a decent beer to enjoy year-round.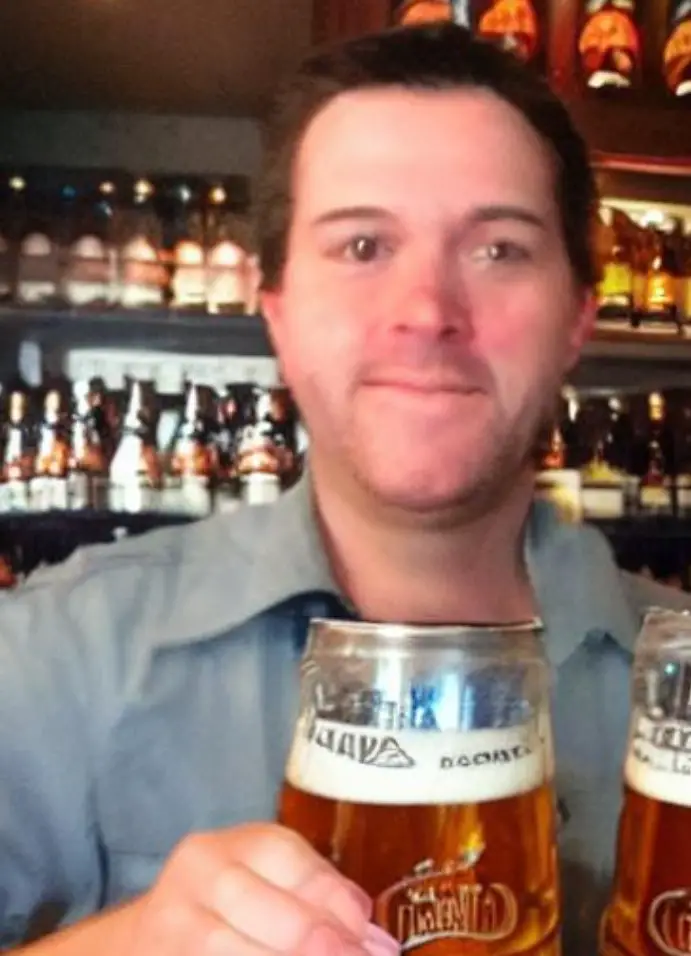 I am a passionate beer connoisseur with a deep appreciation for the art and science of brewing. With years of experience tasting and evaluating various beers, I love to share my opinions and insights with others and I am always eager to engage in lively discussions about my favorite beverage.