So you wanna know the best breweries in Indianapolis as you are passing by this city for vacation? Well, you are in luck! Indianapolis is known for its craft beer, and there are plenty of places to find some good stuff. We've scoured the city for the best and most creative breweries, and here is what we found.
1. Sun King Brewing
The well-known city's largest brewery tops our list because of the achievements it has had. Sun King Brewing is the winner of several awards, including medals in the Great American Beer Festival (GABF), Indiana Brewers Cup, and the World Beer Cup (WBC). Rolled out in 2009, this brewery is a popular go-to spot for craft beer lovers. If you're ever in the area, don't forget to taste the Afternoon Delight, Wee Mac Scottish Ale, or Sunlight Cream Ale – they are simply divine!
Address: 135 N. College Ave. Indianapolis, IN 46202
Phone: (317) 602-3702
Website: https://www.sunkingbrewing.com/
2. Fountain Square Brew Co.
Fountain Square, one of Indianapolis's first craft microbreweries, is a hidden gem that is situated in a far-off location. The brewery's cozy taproom serves a variety of delicious ales, including Soul Ride IPA, Workingman's Pilsner, and Backyard Porter. What makes this place truly special is its variety of events that bring together artists, musicians, and locals in a collective atmosphere.
Address: 1301 Barth Avenue Indianapolis, IN 46203
Phone: (317) 493-1410
Website: https://fountainsquare.beer/
3. Deviate Brewing Co.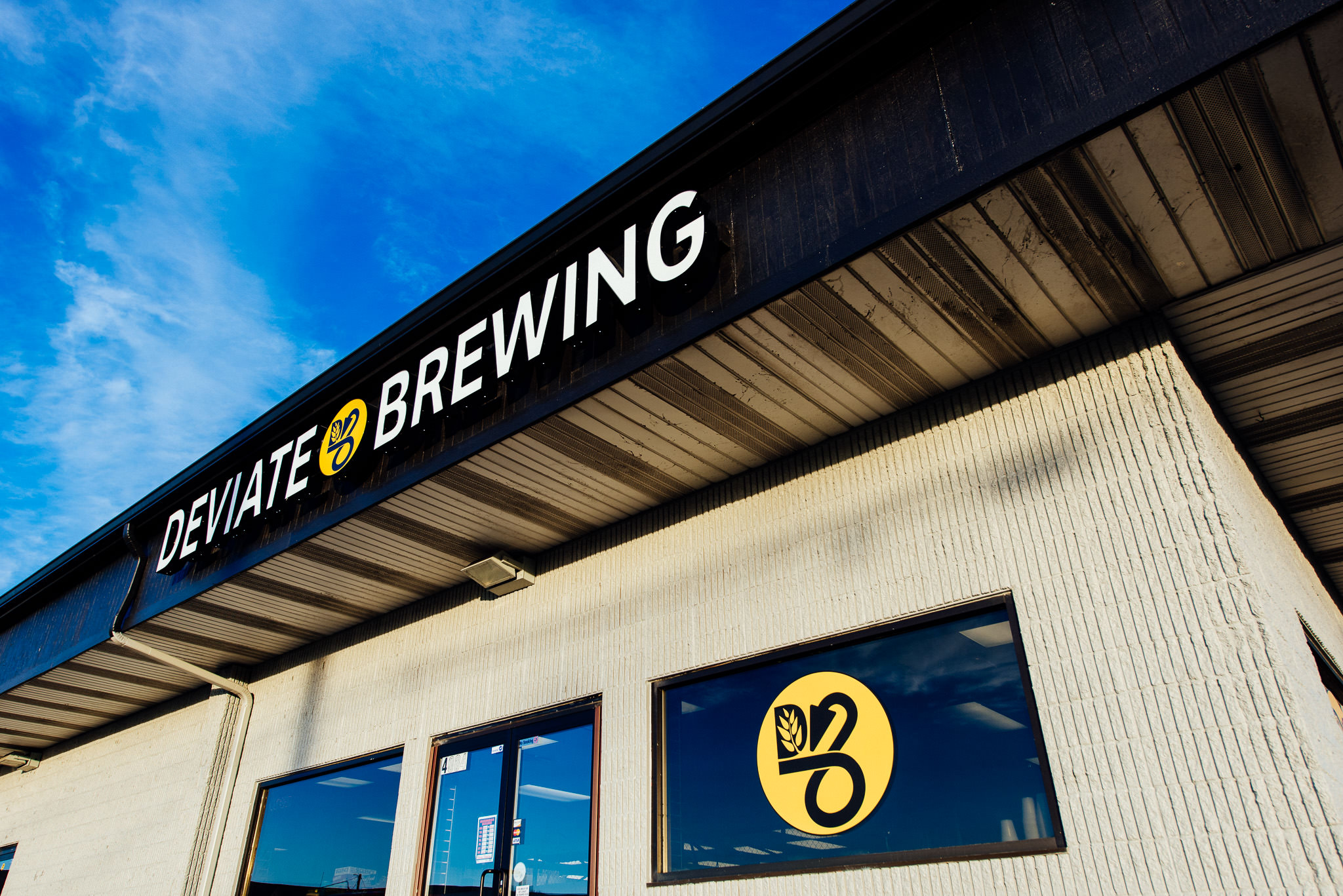 Deviate Brewing is one of the most popular breweries in Indianapolis, and that's for a good reason. This two-decade-old brewery has a wide selection of beers, from traditional tastes to more modern tastes, such as the Peanut Butter IPA, Hawaiian Imperial Stout with coconut and coffee, and Watermelon Mint Ale. A low-key atmosphere makes it a great place to hang out with friends.
Address: 4004 W 96th St, Indianapolis, IN 46268
Phone: (317) 374-8249
Website: http://deviatebrewing.com/
4. Black Acre Brewing Co.
If you love to "be surprised" with a new taste every day, this is the perfect place for you. Brewers here love to experiment with their recipes every day. So, if you ordered the same beer the other day, you are guaranteed to get something different. This small brewery always seeks the best ingredients and concentrates on creating unique tastes which become more and more daring every year.
Address: 5632 Washington St, Indianapolis, IN 46219
Phone: (317) 207-6266
Website: https://blackacrebrewing.com/
5. Bier Brewery
Another award-winning brewery that mainly focuses on "Bier"- German beers such as German Pilsner, Belgian dubbels, Belgian Quadrupel, and ESBs. Bier Brewery is a small family-owned brewery that has been around since 2010 and has won several awards at the Great American Beer Festival, the Indiana Brewers Cup, and the World Beer Cup. If you want to taste a European-style beer, then this is where you should step in.
Address: 5133 E 65th St, Indianapolis, IN 46220
Phone: (317) 253-2437
Website: http://www.bierbrewery.com/
6. Daredevil Brewing Co.
Daredevils, those who produce Indiana's number one selling IPA, Lift Off IPA, is the only brewery in Indianapolis to make all its own beer from scratch. The brewery was opened in 2011 and is located on the southside of Indianapolis. They are known for brewing aggressively fun craft beers that are distinctively flavorful and well-balanced. On top of that, this brewery offers one of the most extensive ranges of German-style lager beers in all of Indiana state!
Address: 1151 N Main St, Speedway, IN 46224
Phone: (317) 210-0176
Website: http://www.daredevilbeer.com/
7. Taxman City Way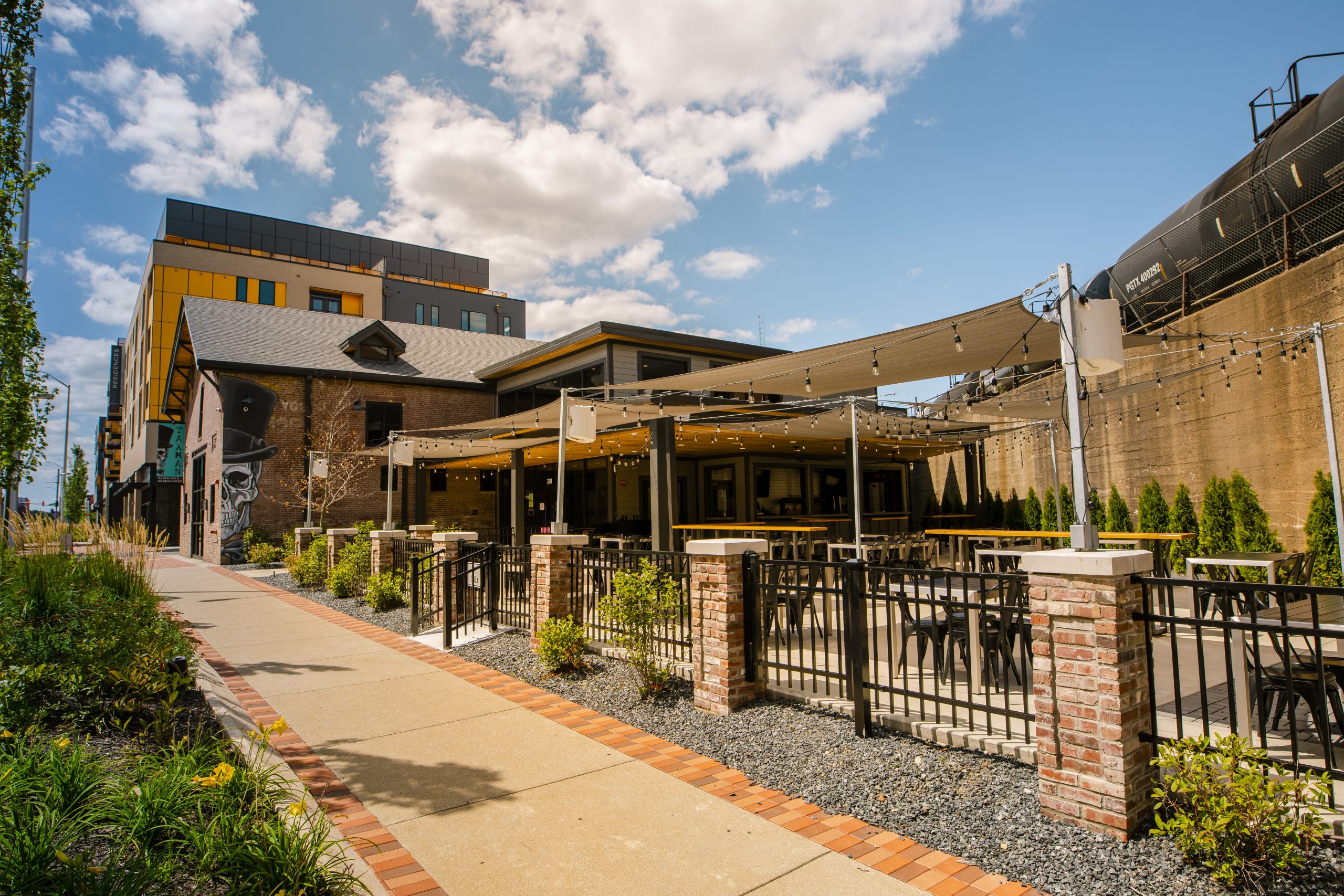 Hailing from Belgium, this family-owned and operated brewery has a unique name that pays homage to the owners' previous profession. This brewery opened in 2014 and is located in Bargersville. They specialize in Belgian-style ales, and all of their beers are brewed with a combination of European, American, and traditional Belgian ingredients. If you want us to recommend a beer, we would suggest Belgian Wit-Held and Mussels + Frites, a divine combination for a classic beer lover.
Address: 13 S. Baldwin Street, Bargersville, IN 46106
Phone: 317.458.0210
Website: https://www.taxmanbrewing.com/
8. Central State Brewing Co.
A haven for a Saison/farmhouse-style beer lover, Central State Brewing specializes in brewing Brettanomyces beers, each with multiple layers of aroma and a distinct finish. Stop by their Koelship, a beer pub with the largest selection of brews in town. Each beer you find here is complex and distinctive – you won't find another like it anywhere else! We are sure that these special drinks will be an adventure for your taste buds.
Address: 2505 N Delaware St, Indianapolis, IN 46205
Website: https://www.instagram.com/centralstatebrewing/?hl=en
9. Chilly Water Brewing Company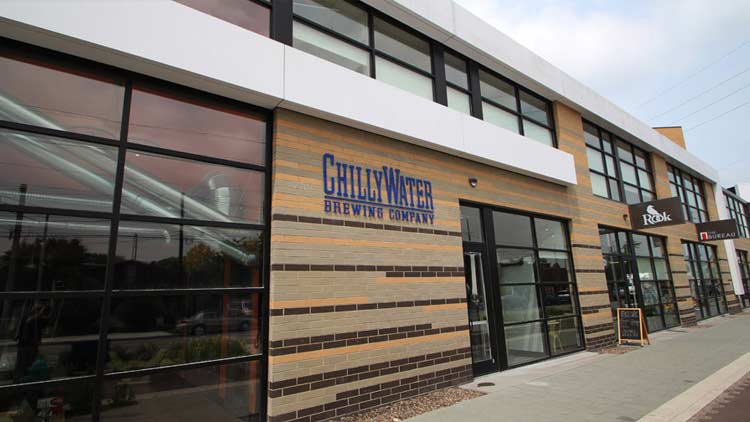 Founded in 2014, this is another award-winning brewery in the city of Indianapolis. Chilly Water Brewing Company serves up a wide selection of craft beers that range from traditional ales and lagers to stouts and barrel-aged concoctions. Chilly Water deserves a spot on any list of the best breweries in Indianapolis because they have won several medals, including the Brewery of The Year at the Indiana Brewers Cup held in 2015. If you're looking for something unique, try their special Hop Wonder IPA or Built to Last Pilsner, available only on certain days.
Address: 719 Virginia Ave #105, Indianapolis, IN 46203
Phone: (317) 964-0518
Website: https://chillywaterbrewing.com/
10. Metazoa Brewery
This one deserves for animal lovers. Metazoa Brewery is the only brewery in Indianapolis that has a dog park. They opened their brewery in 2016, and they have donated 5% of their profits to various animal and wildlife foundations since then. Metazoa welcomes all kinds of pets with the option to bring your own food. And yes, we love their tagline, "Drink beer. Help animals."
Address: 140 S College Ave, Indianapolis, IN 46202
Phone: 317-522-0251
Website: https://www.metazoabrewing.com/
Conclusion
As you can see, Indianapolis is full of amazing breweries, each with a specialty of its own. Whether you are looking for a great beer selection, live music, or an animal-friendly atmosphere, there is a brewery in Indianapolis for all kinds of beer lovers. So grab your friends and family (and pets), and make sure to pay these amazing breweries a visit soon! Cheers!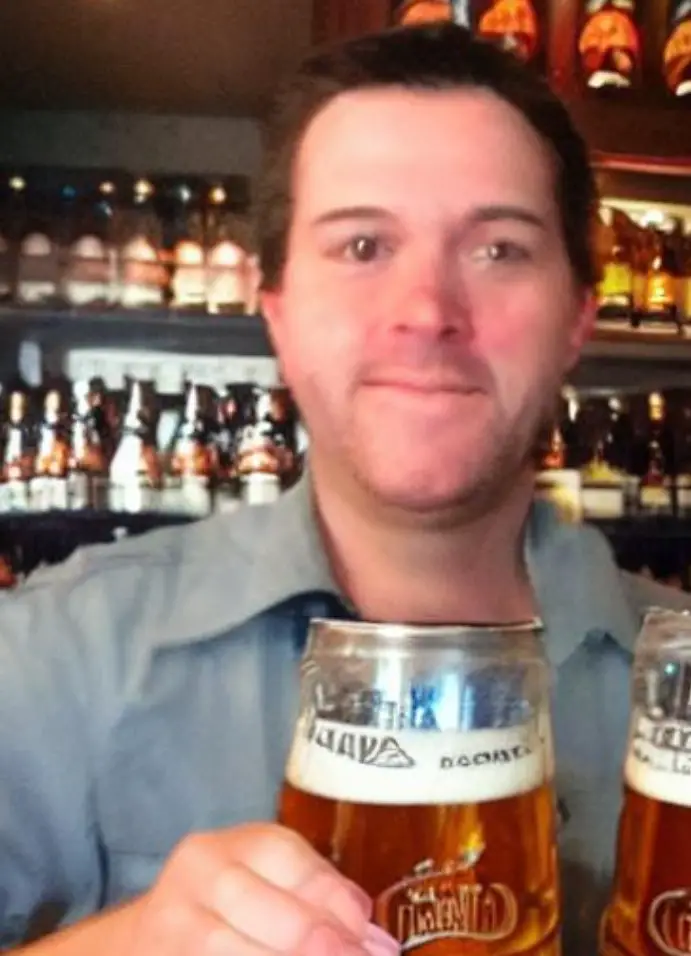 I am a passionate beer connoisseur with a deep appreciation for the art and science of brewing. With years of experience tasting and evaluating various beers, I love to share my opinions and insights with others and I am always eager to engage in lively discussions about my favorite beverage.