The popularity of craft beer has skyrocketed recently, and the Gold Coast is no exception. Beer fans are amazed by the options in this beautiful seaside city since there are so many fantastic breweries to pick from. The following 10 breweries in the Gold Coast will surely tickle your taste buds:
1. Balter Brewing Company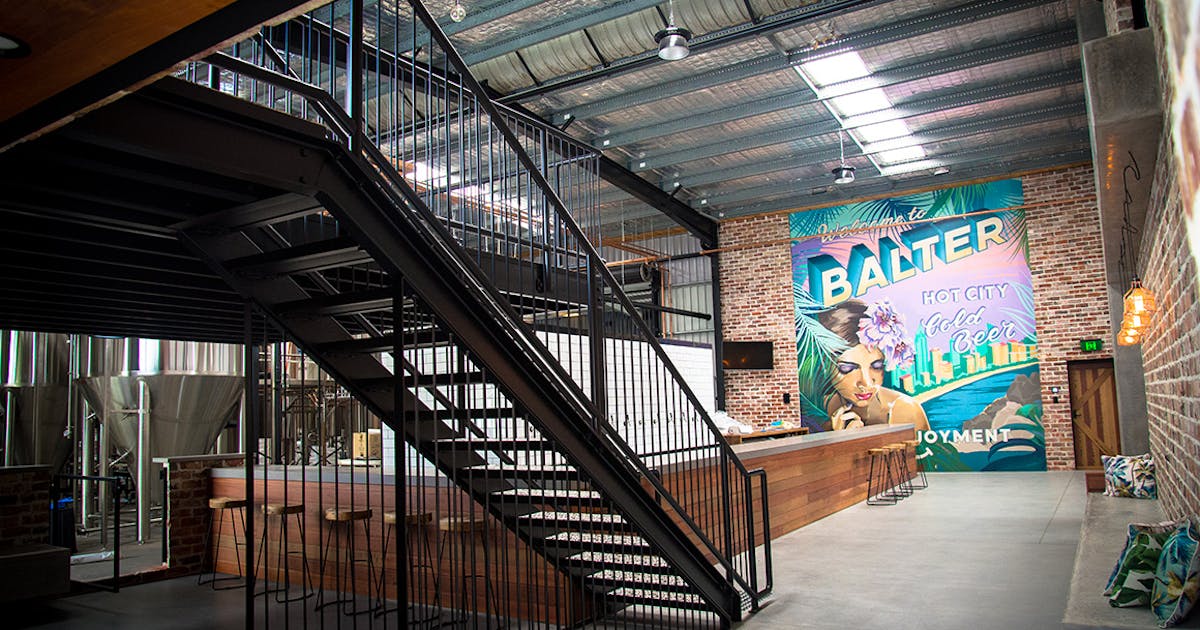 Balter Brewing Company is a well-known Gold Coast brewer. Mick Fanning and Joel Parkinson, both professional surfers, were the founders of the brewery in 2016 with the goal of developing a beer that matched their carefree lifestyle. Because of its great brews and a nice ambiance, Balter has become a must-visit place for beer connoisseurs.
Balter has a diverse selection of beers, including the bold and subtle Hazy IPA and the crisp and refreshing XPA. Only the finest ingredients are used to make their brews, and the brewery's dedication to sustainability is evident in all parts of its operations. Balter's taproom, which is both spacious and appealing, provides plenty of seating both inside and outside.
Address: 14 Traders Way, Currumbin Waters QLD 4223, Australia
Phone number: +61 7 5593 6000
Website: https://www.balter.com.au/
2. Black Hops Brewing
Burleigh Heads' Black Hops Brewery is a small, independent brewery. Black Hops is recognized for its hop-forward beers, with a core portfolio that includes the well-known Super Hornet IPA and the Pale Ale, all of which are bursting with flavor and aroma. The tasting room at the brewery is cozy and welcoming, with a rustic atmosphere that complements the brewery's emphasis on quality and craftsmanship. At Black Hops, tourists can also take brewery tours and sample beer while learning about the brewing process and the brewery's history.
Address: 15 Gardenia Grove, Burleigh Heads QLD 4220, Australia
Phone: +61 7 5659 1422
Website: https://blackhops.com.au/
3. Lost Palms Brewing Company
Miami's Lost Palms Brewing Company, a stylish and contemporary brewery, is only a short drive from the center of the Gold Coast. The brewery focuses on producing a variety of beers with tropical flavors utilizing fresh, local ingredients. Because of its rich mango taste and creamy texture, their specialty beer, the Mango Milkshake IPA, is popular with both residents and visitors. The brewery's outdoor beer garden, which offers lots of seats and a vibrant ambiance, is the perfect location to unwind and take in the laid-back vibes of the Gold Coast.
Address: Unit 11/7 Kortum Drive, Burleigh Heads QLD 4220, Australia
Phone: +61 401 669 773
Website: https://www.lostpalms.com.au/
4. Currumbin Valley Brewing
The Currumbin Valley Brewery is a family-owned brewery located in the hinterland of the Gold Coast. The brewery is situated on a beautiful property, surrounded by mountains and rainforests, making it a unique and lovely setting to enjoy a cold beer. The Currumbin Valley Brewery specializes in using traditional brewing techniques and local ingredients, including honey and macadamia nuts, to create beers that are both exceptional and distinctive. The Macadamia Nut Brown Ale and Honey Wheat Beer are two of the brewery's most popular brews. The Currumbin Valley Brewery's taproom features a cozy, welcoming atmosphere with a  rustic vibe that goes well with the brewery's focus on quality and tradition.
Address: 59A Currumbin Creek Rd, Currumbin Valley QLD 4223, Australia
Phone: +61 404 223 142
Website: https://www.currumbinvalleybrewing.com.au/
5. Fortitude Brewing Company
Fortitude Brewing Company is a must-see for anybody who appreciates bold, flavourful brews. Situated near Mount Tamborine, the brewery provides a range of beers, from the crisp and refreshing Pacer Ale to the deep and complex Sinner Stout. Other beers on the menu are also easy to drink for most people with simple formulas.
The taproom of the brewery is warm and inviting, with lots of seats and a fireplace to keep you warm on chilly evenings. Fortitude Brewing Company also provides brewery tours and beer samples to tourists, allowing them to learn more about the brewing process and the brewery's history.
Address: 165 Long Rd, Tamborine Mountain QLD 4272, Australia
Phone: +61 7 5545 2032
Website: https://www.fortitudebrewing.com.au/
6. Burleigh Brewing Company
Burleigh Brewing Company has been in operation since 2006 and is well-known for its brews. Apart from the 28 Pale Ale, other beers on tap include IPAs, lagers, and stouts. The taproom has a welcoming atmosphere with plenty of indoor and outdoor seating. Visitors are welcome to tour the brewery and sample the beer while learning about its creation.
Address: 2 Ern Harley Dr, Burleigh Heads QLD 4220, Australia
Phone: +61 7 5593 6000
Website: https://burleighbrewing.com.au/
7. Madocke Beer Brewery
Madocke Beer Brewery Co, located in the heart of Southport, is a hidden gem in the Gold Coast beer area. This small-batch brewery is proud of its dedication to quality and traditional brewing methods. They use only the finest ingredients, precisely picked for each beer they make, to create the most authentic and delectable brews.
Their beer collection is wide and impressive, with something to suit every taste. Pale ales and lagers are must-tries for those who prefer lighter, more agreeable beers. If you want full-bodied, dark beers, their stouts and porters will not disappoint.
Address: 9 Barnett Pl, Molendinar QLD 4214, Australia
Phone: +61 488 383 161
Website: http://madocke.com.au/
8. Lost World Brewery
Lost World Brewery is a family-owned and operated brewery on the Gold Coast dedicated to producing the best beer possible. The establishment distinguishes them from other brewers in their commitment to brewing using locally sourced and organic ingredients. This not only ensures the highest possible beer quality but it also promotes the local community and economy.
The brewery's beer selection is exceptional, with something to suit every taste. With a tinge of bitterness and fruitiness, these pale ales are easy to drink for most people, thanks to their light and refreshing flavors.  Their IPAs are rich and strong, with a variety of hop combinations providing complex flavors for those searching for something a little stronger.
Address: 687 Pine Creek Rd, Numinbah Valley QLD 4211, Australia
Phone: +61 466 416 779
Website: https://www.lostworldbrewery.com.au/
9. Black Hops II
Black Hops II is the much-loved Black Hops Brewing's second location, and it does not disappoint. Visitors may choose from classic ales and lagers to experimental small-batch releases at the brewery, which has earned a reputation for its unusual and inventive beers. They are always experimenting with new ingredients and tastes to create something genuinely remarkable with their brewing skills.
Black Hops II's taproom is a comfortable environment with high ceilings and plenty of natural light. With timber accents and simple touches, the décor is modern and trendy. The environment is bright and crowded, making it ideal for a pint with friends or meeting other beer fans.
Address: 14 / 665 Pine Ridge Rd, Biggera Waters QLD 4216, Australia
Phone: +61 7 5665 8147
Website: https://blackhops.com.au/black-hops-ii/
10. Precinct Brewing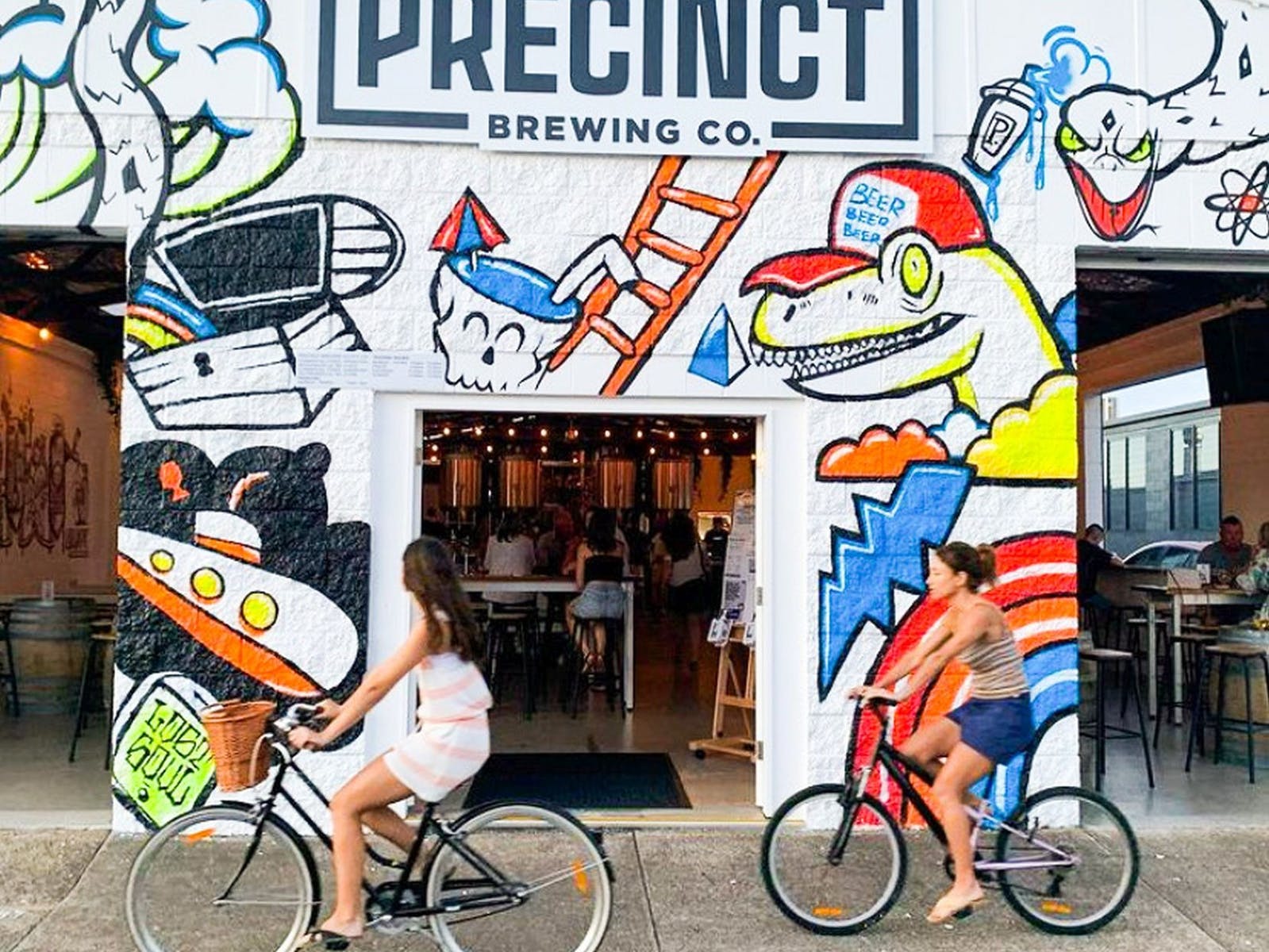 Since its opening in 2019, Precinct Brewing Co has been a popular spot for drinkers on the Gold Coast. Their attractions came from the innovative menu. Their talented brewers are not afraid to push the boundaries of traditional brewing techniques and flavors, resulting in a diverse range of beers that are sure to impress even the most discerning beer enthusiasts.
Their beer list is constantly evolving, with new and exciting brews being added on a regular basis. For those who love sour beers, Precinct Brewing Co has several delicious options that are bursting with fruity flavors. Their tropical sour, for example, features juicy pineapple and passionfruit notes that are balanced perfectly with a tart finish.
Address: 1 Como Crescent, Southport QLD 4215, Australia
Phone: +61 7 5665 9055
Website: https://www.precinctbrewing.com.au/
Conclusion
Above is the list of the 10 best breweries on Australia's Gold Coast. Each brewery has its own story and flavors, so you might want to know more preferences before coming. With their commitment to quality and use of local ingredients, you are guaranteed to have a unique experience with not just the beers but the Gold Coast beer culture as well.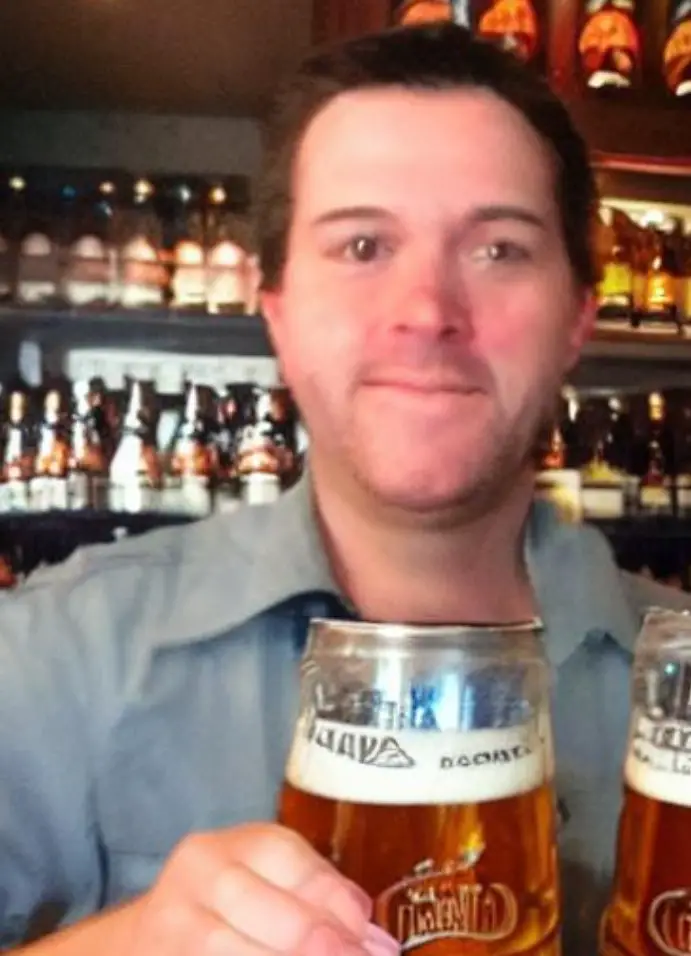 I am a passionate beer connoisseur with a deep appreciation for the art and science of brewing. With years of experience tasting and evaluating various beers, I love to share my opinions and insights with others and I am always eager to engage in lively discussions about my favorite beverage.