With its emerging beer culture and picturesque tourist attractions, Cambodia is a must-visit place for foreigners. Several brewpubs and breweries are contributing to the Cambodian beer industry. From tempting, refreshing Lagers to velvety, creamy stouts, you can discover distinct flavors by visiting the country.
So, are you ready to unveil authentic Cambodian craftsmanship? If yes, check out the list of ten delicious Cambodian beer brands.
1. Anchor Smooth Pilsener
In Cambodia, the internationally recognized beer brand, Cambodia Brewery (Heineken), offers a blend of distinctiveness and deliciousness in one beer. Its name is Anchor Smooth Pilsener Beer. It has a strength of 5% ABV. The beer is American Adjunct Lager for the style with a golden amber appearance and a well-retained white head of bubbles.
There is a clean, malty aroma with the same taste, and a slight hoppy bitterness at the end makes it more enjoyable. With its refreshing, mild, and smooth beer profile, Anchor Smooth is a decent choice for those who prefer light beers to satisfy their cravings. So, grab a bottle of Anchor and enjoy every sip.
2. Angkor Extra Stout
An Original Black Cambodian Stout brewed in Cambodia, Angkor Extra Stout is a creamy beer with a thick, foamy white to off-white head. With the higher 8% alcohol by volume, Angkor gives a flavorful taste with a lovely appearance.
The notes of chocolate and coffee make it more flavorsome. Though Angkor has high alcohol content, it still does not feel heavy on the palate. The mouthfeel is velvety and creamy with moderate carbonation and a pleasantly dry finish.
Angkor Extra Stout is a well-balanced beer with a smooth taste, so serve it at dinner or gatherings to share its tempting flavors with your family & friends.
3. Cambodia Lager
The national beer in Cambodia is Cambodia Lager. It is an American Lager with a standard 5% alcohol by volume. The beer pours a straw-like color with a one-finger dense white head of foam that quickly fades away.
There is malt sweetness and hoppy bitterness with hints of subtle fruitiness. It offers a medium-bodied feel with moderate carbonation and a smooth finish. Moreover, you can serve this crisp and clean Lager chilled to optimize its flavor. Pair it with your favorite Cambodian food and sweeten the taste of your meal.
4. Klang Beer
Klang is a European Strong Lager brewed by Cambrew Brewery in Cambodia. It has a strength of 7% alcohol content. The color of Klang is transparent golden with a bubbly white head of little foam that dissipates quickly and leaves moderate lacing behind. 
The nose suggests apple juice, malt, and corn-like essence with mild hops, while the taste follows the aroma with a metallic taste and lingering Pilsner hoppy bitterness, making it perfect for beer enthusiasts. Klang is a medium-bodied beer with low carbonation and an oily texture. Also, serve it chilled to make it more enjoyable on a hot day. 
5. Black Panther Premium Stout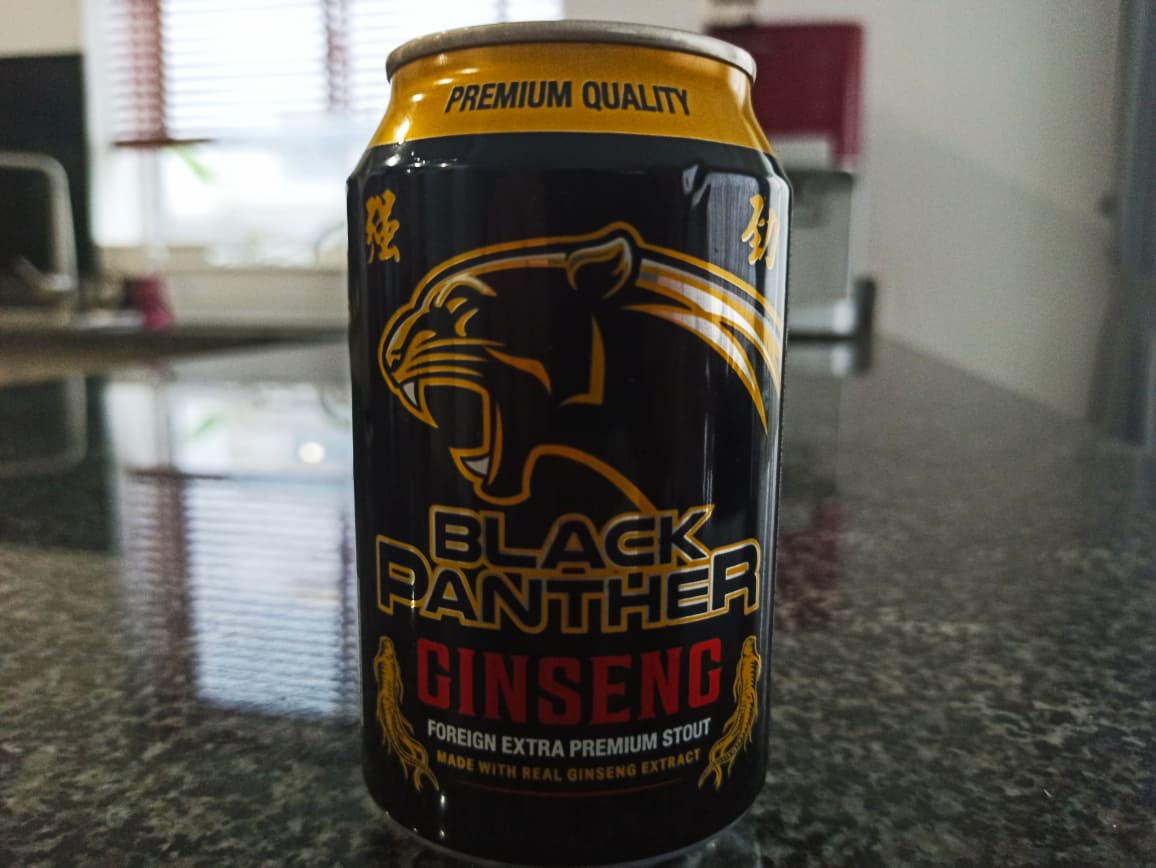 Revitalize your strength with Black Panther Premium Stout brewed with the finest quality barley malts, hops, and malt with chocolate and coffee. It pours a black color with a beige head of foamy bubbles. It contains 8% alcohol by volume. 
The smell is roasted malt with caramel, licorice, chocolate, cocoa, and coffee, while the flavor matches the aroma. It feels smooth and creamy on the palate, with a medium-bodied feel and an average carbonation. Moreover,  Black Panther Premium Stout is a well-balanced beer with an elegant appearance, making it an ideal option for sophisticated events. 
6. Tiger Beer
Tiger Beer is an international brand in Cambodia because it is a Singaporean beer brand brewed by Asia Pacific Breweries Limited. It is a European Pale Lager with a strength of 5% alcohol content. The appearance is cloudy golden with a frothy white head of medium-sized foam that recedes to a thin lacing within the blink of an eye. 
There is malty goodness with a hoppy bitterness in the aromatic flavors with traces of honey. It offers a light-bodied feel with medium carbonation and a lingering honey aftertaste. The finish is smooth with a decent texture. 
7. Stone Head Seven Days
If you haven't tried Stone Head Seven Days in Cambodia, now is your chance! 
It is a Belgian White Ale brewed with quality ingredients. The beer contains a 5.7% alcohol content. It pours a hazy orange coloration with a dense foamy head. 
The aroma of coriander and lemon makes it tempting. There is a wheatish taste with a citrus flavor. Stone Head provides a rounded mouthfeel with high carbonation and a dry finish. Serve it in your favorite glass and sip in style! 
8. Phnom Penh Stout
The strongest competitor of Cambodia Beer is Phnom Penh Stout. It bursts with complex flavors, including chocolate, coffee,  cocoa, and caramel. The beer pours a jet-black hue with a finger-tall tan head that recedes to a thin lacing within a few seconds. 
The aromatic flavors of coffee, chocolate, char nuttiness,  and caramel with creamy mouthfeel will ignite your taste buds and melt your heart. It is a light-bodied Stout with soft carbonation.
9. Kingdom Pilsener
Kingdom Pilsener is a Czech-style Bohemian Pilsner with a strength of 4.7% ABV. The appearance is translucent golden with a thin white head that quickly dissipates. 
The grainy malt aroma and slight hoppy bitterness make it a decent Pilsner.  Its taste follows the nose with a light to medium-bodied feel and moderate carbonation. The finish is pleasant and smooth, with a refreshing aftertaste. You can count on Kingdom Pilsener on any hot day to beat the heat in summer. 
10. ABC Extra Stout
Another Singaporean beer brand widely consumed in Cambodia is ABC Extra Stout. It is a Foreign Stout brewed with the finest quality hops, roasted malt, and yeast. The beer pours an opaque black color with a nice-looking tan head of foam. 
With an aroma of chocolate, coffee,  and roasted malt, the taste of ABC Extra Stout is creamy and delicious, with a medium to full-bodied mouthfeel. It contains an 8.8% alcohol content. So, ABC should be your priority if you are searching for a quality Stout in Cambodia.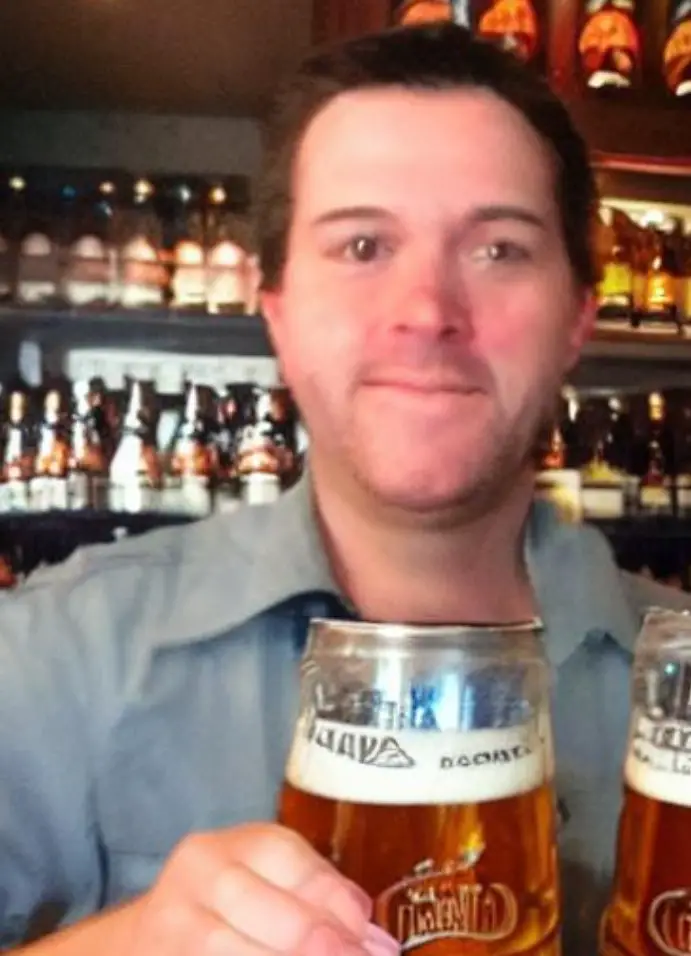 I am a passionate beer connoisseur with a deep appreciation for the art and science of brewing. With years of experience tasting and evaluating various beers, I love to share my opinions and insights with others and I am always eager to engage in lively discussions about my favorite beverage.