Beer is loved by many people around the world and for obvious reasons. The most important one is that it has a very revitalizing taste and refreshing effects. While the majority of people love beer, many celebrities, rappers, and public figures have shown their love for this drink on several occasions. Some have even gone to the extent that they have started their personal beer brands for those people who love beer as much as they do.
In this detailed article, you will learn about those 10 celebrities who love drinking beer, find out what their most-liked brew is, the beer brands they usually go for, and their immense love for this drink. Ranging from musicians to actors, the following celebrities are in love with beer and consider it one of the favorite drinks of their lives.
10 Famous Celebrities Who Are Fond Of Beer
There is no doubt that beer is one of the most famous drinks globally. Certainly, there are many reasons why it has taken a spot in the hearts of celebrities, rappers, and other public personalities. Maybe one of the reasons why they love beer is because celebrities may relax after a busy schedule or a difficult day, thanks to this drink's refreshing effects on the body. For them to unwind and relax, it may be a wonderful choice. 
Here is a list of those celebrities who love drinking beer:
1. Post Malone
The American singer, rapper, and songwriter Post Malone is quite famous for being vocal about loving beer. His love grew so much that he established a new brand of beer named "Posty Co." where the first word seems similar to his name. Post Malone says a soft American lager beer can be called "easy drinking." During concerts, he has even sprayed beer on his fans to express his love for this drink, and he can be seen drinking beer during many of his interviews.
2. Jimmy Fallon
Who hasn't heard Jimmy Fallon's name? All of you reading this article must have come across the name Jimmy Fallon at least once in your lives. For those who don't know, he is a famous comedian, writer and American TV host. He can be seen showing his love for this drink on "The Tonight Show Starring Jimmy Fallon", which is his talk show, where he has even hosted many segments related to beer. In 2019, he collaborated with Anheuser-Busch to introduce "Tonight Dough," a fresh beer that was inspired by the quite popular "Ben & Jerry's Tonight Dough" ice cream from his program.
3. Will Ferrell
Will Ferrell, the great comedian, and American actor, is quite famous because of his love for beer. His presence can be seen in many beer commercials during his career, including ones for Bud Light and Old Milwaukee. Adam McKay, who is one of his partners, collaborated with him to start their personal beer brand, known as "Elvis Juice," with the help of Gary Sanchez Productions, their production company.
4. Dwayne "The Rock" Johnson
The former professional wrestler, American producer, and actor Dwayne "The Rock" Johnson shows his interest in cold beers. He has uploaded images of himself drinking beer on social media after having a workout session, and he has even expressed his love of beer in interviews. He collaborated with the Molson Coors Beverage Company in 2020 to bring about a fresh range of energy drinks that contained alcohol-less beers.
5. Jon Hamm
The American actor Jon Hamm, who is famously known for his role in the famous TV show "Mad Men," is fond of beer. He can be seen drinking a wide range of beers, including Belgian-style ales and IPAs. Even on the television program "Brew Dogs," he had a cameo appearance when he assisted in the brewing of "Jon Hamm's St. Louis Blues Beer."
6. George Wendt
The American actor George Wendt, who played Norm Peterson on the television series "Cheers," is a genuine beer enthusiast. Throughout the years, he has appeared in a variety of beer ads, including those for Coors and Budweiser. Drinking with George, a Barstool Professional's Guide to Beer is a book he even published due to his love of beer.
7. Seth Rogen
Another famous person who enjoys beer is the Canadian-American actor, comedian, and director Seth Rogen. He has even teamed with the US beer company Blue Moon to launch a new beer called "Mmmhops." He is well-known to occasionally like a cool beer. The Hanson brothers, popular for their pop music career, acted as the inspiration for the beer.
8. Kate Hudson
Beer is a favorite beverage of American actress and entrepreneur Kate Hudson. She has a history of enjoying a nice drink after exercising out, and some of her fitness videos have even included beer. She teamed up with the wine and liqueur brand Campari in 2018 to release a new beer named "Hudson Bellamy Lager." The beer, which is named after their children, was made in collaboration with her ex-husband, Chris Robinson, who is a singer.
9. Ed Sheeran
Beer is the favorite beverage of British singer-songwriter Ed Sheeran. Even in his songs, he has made reference to beer. For example, in "Shape of You," he sings about drinking cola and whiskey, and in "Castle on the Hill," he sings about consuming beer with his friends. Moreover, he has collaborated with the British brewery Adnams to produce his own beer, named "Ed Sheeran's Suffolk Punch."
10. Blake Shelton
The American singer-songwriter and television personality Blake Shelton enjoys beer. Beer of all kinds, including Coors Light and Bud Lite, have been known to appeal to him. Even in some of his music videos, such as "Doin' What She Likes," when he is seen drinking beer with his pals, beer is mentioned.
Conclusion
In conclusion, all 10 of these celebrities have a great deal of interest in beer and have either established their own beer companies, helped already-existing beverage companies, or have simply frequently had a cold one. These famous people, who range from rappers to actors, comedians to artists, are pleased to spread their love of beer. These celebs are delighted to raise a glass of beer because it holds a specific place in their hearts for comfort, taste, branding potential, socializing, or tradition.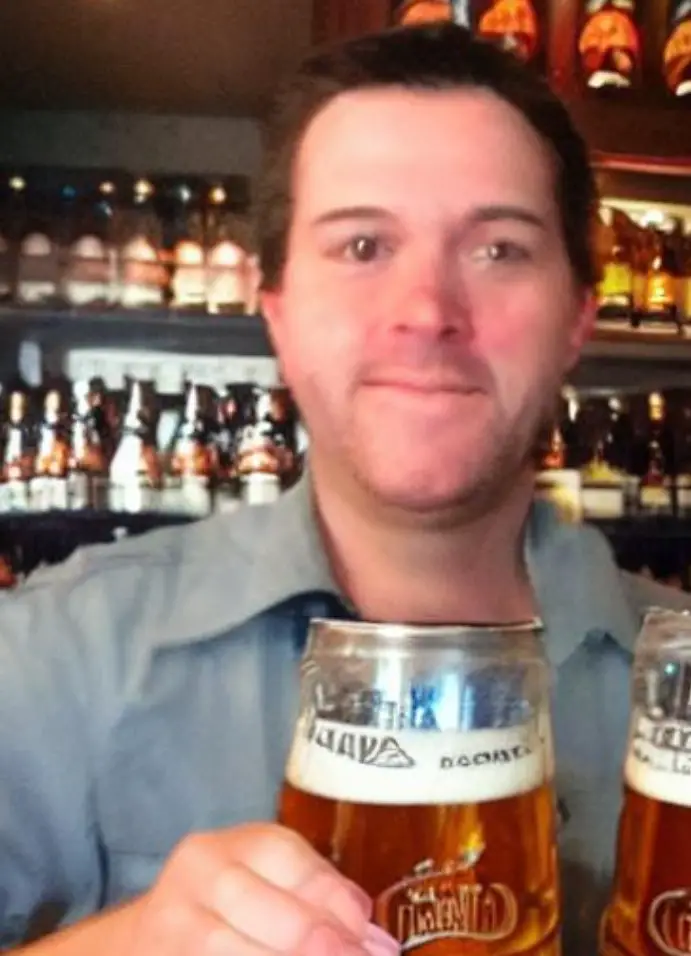 I am a passionate beer connoisseur with a deep appreciation for the art and science of brewing. With years of experience tasting and evaluating various beers, I love to share my opinions and insights with others and I am always eager to engage in lively discussions about my favorite beverage.