Did you know that the Czech Republic is the country where Pilsner originated? And that Czech Republic is the country that drinks the most beer?
A long brewing history is a pride of the Czech. It offers a diverse beer culture with various contemporary styles and unique flavors to entertain enthusiasts. With several international and homegrown breweries, you can find globally recognized beer brands in the region, so go through the list and try the ten best-quality Czech beers.
1. Pilsner Urquell
A must-try Pilsner brewed with the finest quality ingredients by Plzensky Prazdroj, Urquell is a leading beer brand in the Czech Republic. The clear golden beer pours with mild carbonation and forms a bone-white head that lasts a few minutes. It leaves spotty lacing.
The fragrance of Urquell is lightly bready and lemon with spicy notes. Its taste is similar to the nose but with touches of malty sweetness with a sour finish. The mouthfeel offers a refreshingly crisp flavor with moderate carbonation. Unlike other Pilsner Lagers, this widely consumed beer builds taste in the middle of the drink with a moderately bitter aftertaste that urges drinkers to have another sip.
Being a pride of the Czech Republic, Pilsner Urquell does what it says, giving a pleasantly aromatic flavor of the best quality at a reasonable price. 
2. Staropramen Lager
Staropramen Lager is among the top-selling Czechian beers that come with a spectacular appearance of a brownish-golden color. Its fizzy white head retains moderately and sometimes leaves random lacing. 
Malty goodness in the scent boosts its appeal with touches of hoppy character. However, the taste further adds the flavors of grainy malt and earthy hops. Staropramen Lager has a crisp and clean taste, a light-bodied mouthfeel, and heavy carbonation, making it a worth buying alcoholic beverage in the region. Also, it goes well with any food.
3. Budweiser Budvar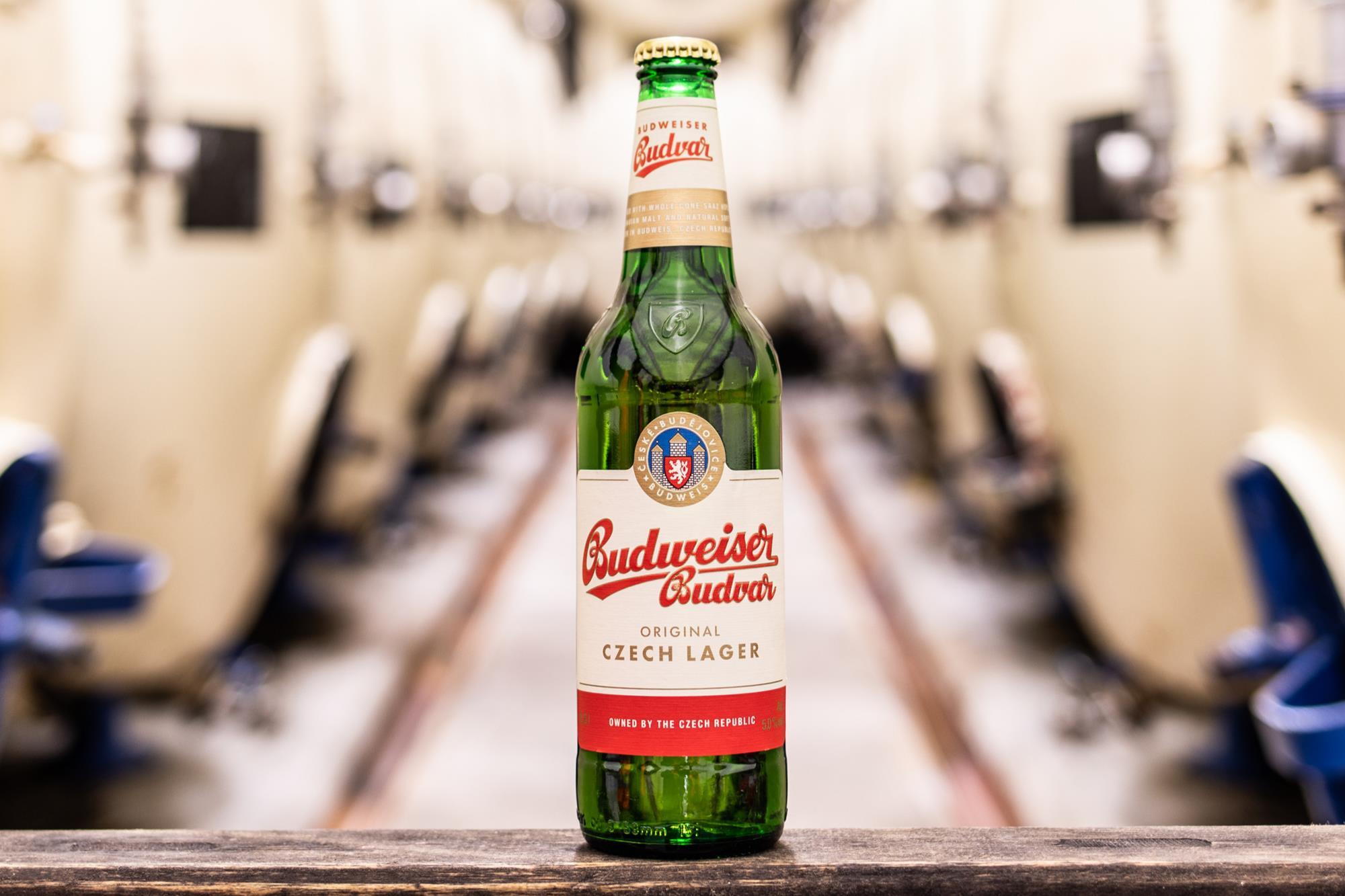 Synonymous with elegance and quality, Budweiser Budvar, a Bohemian Pilsner exported as Czechvar in the United States, is a household name in the country. You will see a can or bottle of Budweiser almost everywhere. True beer connoisseurs can find this beer the best after Urquell in the Czech Republic because of its high quality.
The deep Pilsner shade of Budweiser looks lovely, and the head offers a creamy texture with good retention. With a flowery smell, the taste has malty sweetness with floral hops to balance the flavor. The mouthfeel is smooth with a slightly bitter finish.
4. Krusovice Imperial
Like other Czech Pilsners of Bohemian style, Krusovice Imperial is a golden yellow Pilsner with a well-retained white foamy head of one finger and visible carbonation. The scent is mild and clean, with notes of earthy hops on the back end. However, the taste is more robust than the aroma, with traces of biscuity malt up front and bitter hoppy essence on the finish. It allows a drinker to have another sip because of its crisp, refreshing flavor with balanced bitterness. 
5. Bernard Celebration Lager
SvátečnÍ Ležák 12°, also recognized as Bernard Celebration Lager, is a breath of fresh air because of its distinctive aroma of hops with hints of tropical fruit.
It pours a beautiful amber color, dark for a typical German-style Pilsner, with a pleasant bubbly head. The taste is of sweet malt up front, but it can give a bitter flavor towards the end with a heavy mouthfeel. Bernard Celebration Lager is among the best options for beer lovers in the Czech Republic.
6. Matuska California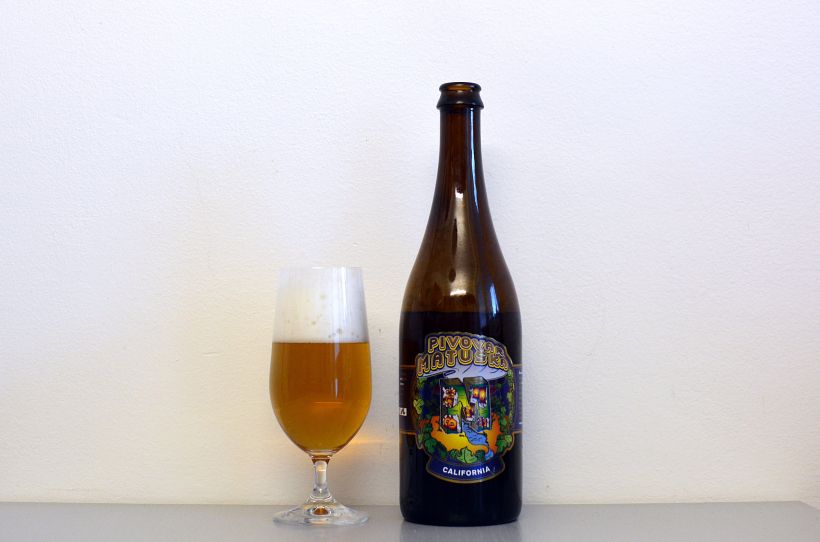 An American Pale Ale, Matuska California pours a hazy golden color with a dense frothy white head that lasts a few minutes. The aroma is of tropical fruits, such as passionfruit, grapefruit, and citrus. Its flavor is almost the same as the nose, with hints of honey malt. The finish is slightly bitter with decent carbonation. Overall, Matuska is an absolute delight, perfect for any event.
7. Svijansky Maz 11°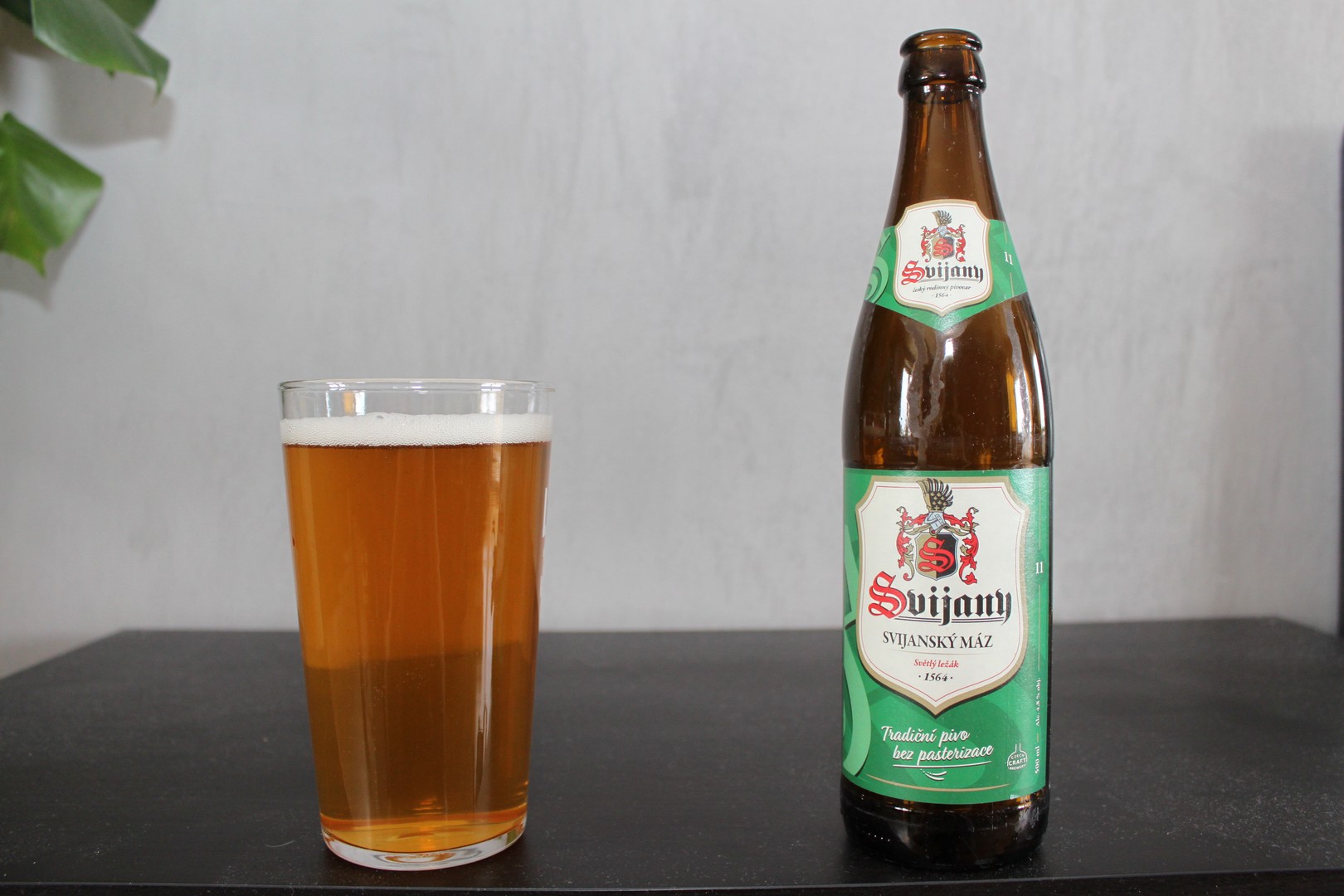 Pivovar Svijany, a well-known brewing brand in the Czech Republic, offers its best-selling beer, Svijansky Maz 11°, a Czech Pale Lager with a deep golden body. Its medium-sized foamy white head retains well and leaves lacing behind.
The aroma has spiciness with roasted malt touch, while the flavors include a white peppery taste with an herbal tinge and malty sweetness. It is an easy drink with a light-bodied character, medium carbonation, and bitter finish.
8. Gambrinus
Another Bohemian-style beer brewed in the breathtaking Czech Republic by Plzensky Prazdroj, Gambrinus is a Czech Pilsner that pours a translucent amber shade with a fine-looking white cap that retains a few minutes, then dissipates.
The scent is of bready malt with hints of butter, cracker, and citrus that give crisp vibes, while the flavor has everything present in the aroma with a solid touch of hoppy bitterness. Gambrinus is a well-carbonated drink with a thin mouthfeel, making it a crisp and refreshing Pilsner Lager with a moderate quantity of alcohol content.
9. Kozel
Among the leading beer brands in the Czech Republic, Kozel has built its reputation as the top-quality alcoholic beverage for beer connoisseurs. It is a product of Pivovar Velke Popovice that brews Kozel according to the Bohemian style.
The crystal-clear transparent golden hue of Kozel increases its beauty with some effervescent. Its two-finger foamy white head often collapses and leaves random lacing behind. The grainy aroma is inviting, with notes of bready malt and grassy hops, while the flavor follows the smell well with an apparent hoppy bitterness on the back end.
It provides a smooth and vibrant mouthfeel with a dry finish. Overall, Kozel is a decent beer, but immensely famous among the Czechians.
10. Primator Premium Lager
How many Premium Lagers from the Czech Republic have you tried?
Although every Czech beer has a unique flavor of the highest quality, you should add Primator Premium Lager to your bucket list if you love the distinct taste.
It is a medium-fermented beer with a pure hop aroma and zesty flavor that can impress any beer expert. The gold color with haziness and a white head that retains well are some of the best features of Primator Premium. Its smell offers hints of caramel, wheat, and grassy hops, while the taste is hoppy bitter with a smooth mouthfeel and lingering finish. Also, it is a refreshing beer that does what it says.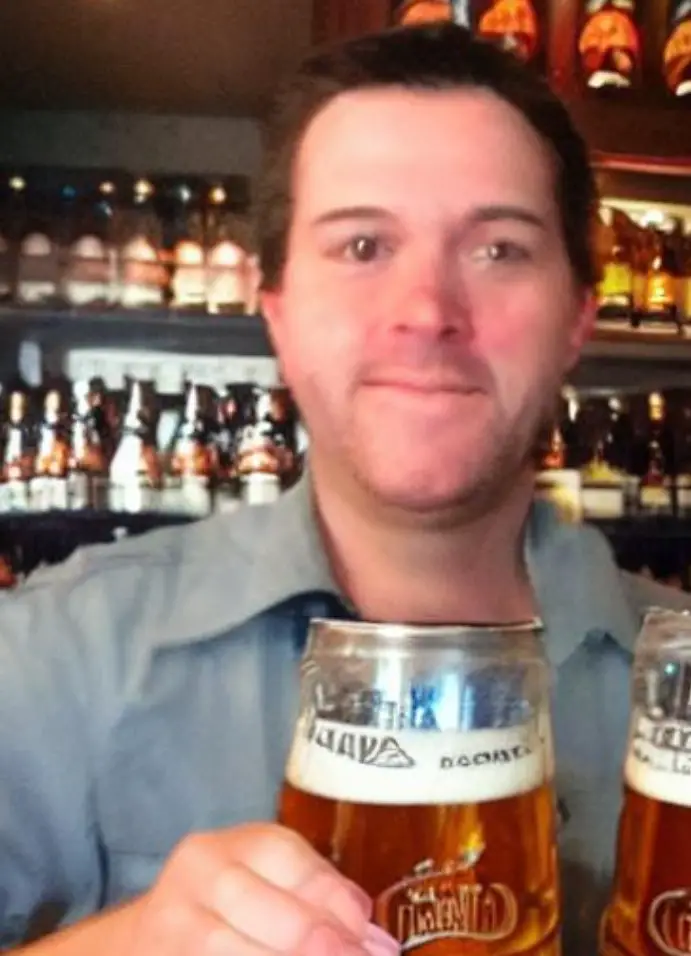 I am a passionate beer connoisseur with a deep appreciation for the art and science of brewing. With years of experience tasting and evaluating various beers, I love to share my opinions and insights with others and I am always eager to engage in lively discussions about my favorite beverage.