Are you looking for a quiet and comfortable place to socialize with your friends? Why not try a Hookah Bar near you?
Hookah bars have been popular for ages offering customers the chance to smoke flavored tobacco using a traditional hookah pipe. These bars, also called shisha bars, are gaining popularity in the U.S. quite rapidly, with areas that have one hookah bar now having three or four bars nearby. According to American Heart Association, "An estimated 2.6 million adults smoked hookah in 2017."
Hookah or shisha bars have different flavors of shisha (sweetened tobacco), which makes the experience more exciting in a dine-in environment. The typical hookah smoking session takes around 20 min- 1 hour. Because of its nicotine content, you might find yourself addicted to it without even knowing.
Still, hookah bars are a great way to socialize with a small group of friends. Some hookah bars offer only smoking shisha as their primary service, while other bars offer food, drinks, or even alcoholic beverages. It is mostly visited by college students and adults between the ages of 18-25 years. However, the NYC law clearly states that you should be at least 21 years of legal age to smoke a hookah.
Even non-smokers love to get a taste of shisha (flavored tobacco). Therefore, it might turn out to be a successful business for many as it attracts habitual smokers and non-smokers both. Hookah bars are mostly owned by Eastern or Arab people. Even though hookah bars might cause some health hazards, these businesses have managed to save themselves from strict laws and run on the proper licenses given by the country's government.
What are hookah bars?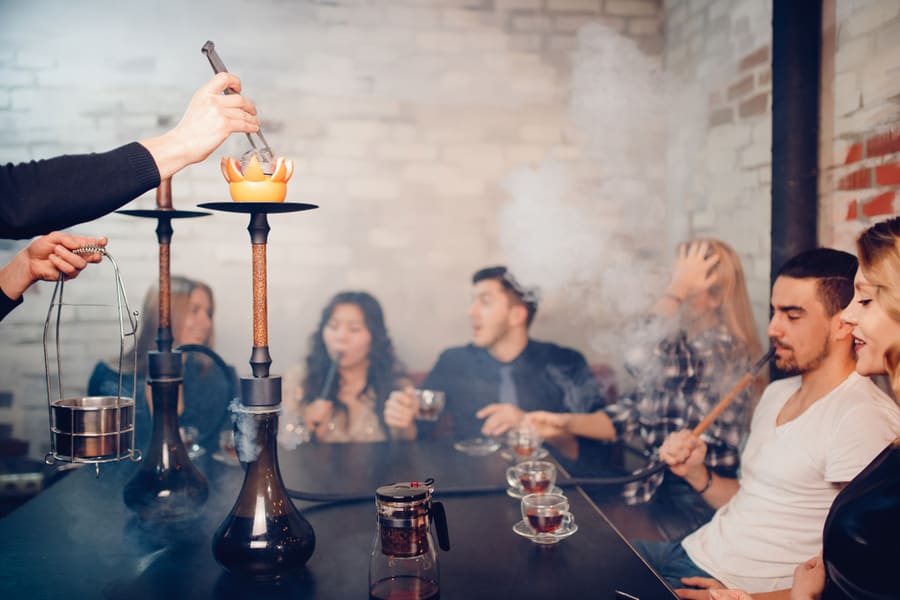 "A hookah is a uniquely designed pipe used to smoke flavored shisha( sweetened tobacco). It is also known as shisha, narghile, goza, and hubble-bubble. Some of its flavors are double apple, chocolate, mint, strawberry, and mixed fruit." 
Origin – Hookah was invented by a Persian physician Abul-Fath Gillani during the Mughal rule. Since then, its popularity spread throughout the Indian sub-continent and later to Persia, where it was upgraded to its current shape. It was perceived as a sign of nobility and treated as a must-have for the imperials and royal people. Original hookah was made by heating a more coarse form of tobacco, giving it a hard taste. Nowadays, it is diluted with flavors for a better and lighter taste.
Price of Shisha in Hookah Bars – You'll be surprised to know how much you can enjoy your nicotine content with a variety of flavors to choose from. You can order for as low as $20. Check out the shisha flavors at Mojo Hookah Lounge, one of the best hookah lounges in Los Angeles.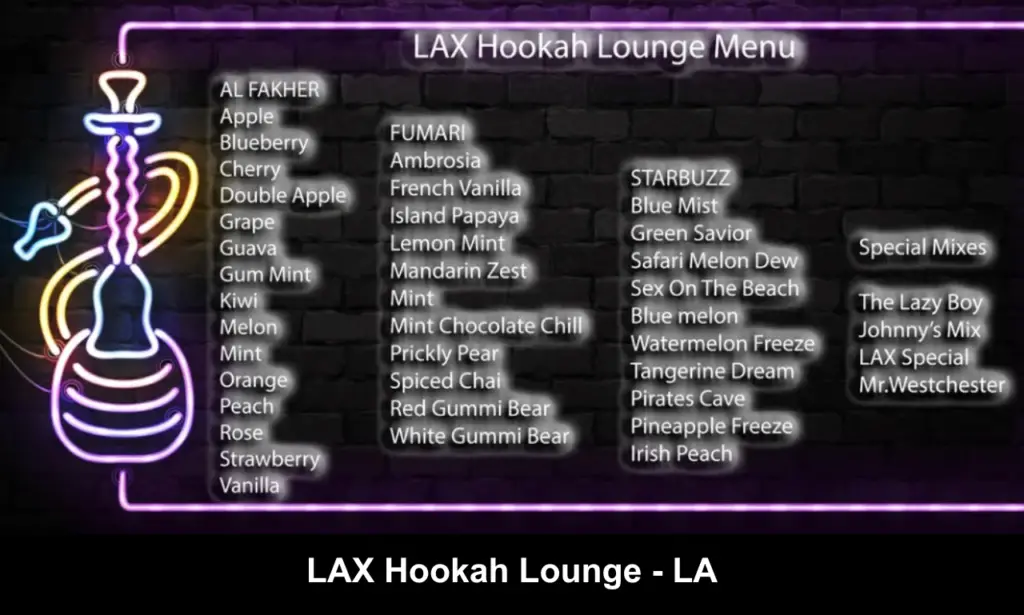 Making of Hookah – A hookah is usually made up of a rubber hose with a clean mouthpiece, metallic body, smoke chamber, and a water bowl. Charcoal/coals are used to burn tobacco. 
The tobacco ratio is mostly kept at 15%, whereas other ingredients like honey or flavors are added to the mixture. You smoke by inhaling shisha through the mouthpiece. Many online stores like Amazon sell Hookahs and shisha flavors at different prices. You can shop as per your budget. Check some of these items out for your next party.
What to expect from a Hookah Bar 
Going to a Hookah bar for the first time might sound scary, but it's actually quite the opposite when you enter the bar. The beautiful ambiance attracts the customer at first glance. Most bars are built around Eastern themes, which kinda gives off a magical feel of Arabian Nights, but new bars in the U.S. offer a modern next-generation outlook.
The bars are well decorated with dim lights and have a peaceful and quiet environment. Patrons can enjoy a great relaxing time smoking hookah and forgetting about their worries for a while. For college students, it's more of a fun and trendy activity. No doubt, the majority of college students find themselves falling for this tobacco delight instantly.
Couches are designed for smaller groups. Sofas are comfortable and cozy, while others may have LED tables and seats, giving more of a club experience. You can do all sorts of activities that interest you, like playing games with your friends, doing computer work, or just smoking and laughing.
No hookah bars are complete without good music. It gives a soothing vibe and a sense of relaxation to the mind. Unlike alcohol, you can enjoy your shisha without getting a blackout. Enjoy, chat, and laugh with your friends for as long as you want.
Some other things you might enjoy at a hookah bar are a strong wifi connection, decorated surroundings that help in taking memorable photos, and food and beverages to complement hookahs.
Just gather your friends and go to a nice hookah bar in your city. Pick the menu and decide on which flavor to pick. You can choose a mix of 3 flavors to get an amazing taste. Don't be hasty; take your time to decide. You don't wanna end up tasting something yucky! Pay for your order and find a nice cozy place to sit till your order arrives at your table. A hookah pipe with one mouthpiece or multiple mouthpieces is served. Just smoke and have fun.
Famous Hookah Bars in the US 
A hookah bar is a true smoker's delight. Most younger Americans are falling for it. They find Hookah bars as a stylish way to socialize with friends. Looking at its emerging trends, many entrepreneurs have grabbed the opportunity and are making big bucks right now. If you ever get to visit the USA, don't forget to check out the best hookah bars listed below.
Ali Mama Cafe
If you're taking a trip to Los Angeles, do go over to Ali Mama Cafe. It is the most popular hookah bar on Sunset Boulevard, California. Along with some great shisha flavors, Ali mama Cafe offers hot drinks like hot cocoa, cappuccino, tea, and Latte. 
It also offers cold drinks, snacks, and desserts. A nice way to spend a relaxing evening with your friends. All items are budget friendly and reasonable. The customer service is also up to the mark.
X-Hale Hookah Lounge and Smoke Shop
A great place for social smoking and student night. It is located in Schaumburg, IL (a suburb of Chicago). It offers some great services, like the best selection of vapes, pipes, and shisha flavors. Some of the highly picked flavors are Al Fakher, Femari, Eternal Smoke, and Star Buzz.
Along with these shisha flavors, it also has X Hale signature mixes, premium mixes, and CBD hookah. Other services include Hookah ad-on, snacks, a variety of teas, desserts, and cold drinks. The price of shisha flavor starts from $18 and goes up to $20 max. It's a reasonable price to pay for such a great experience.
Rumi Cafe and Hookah Lounge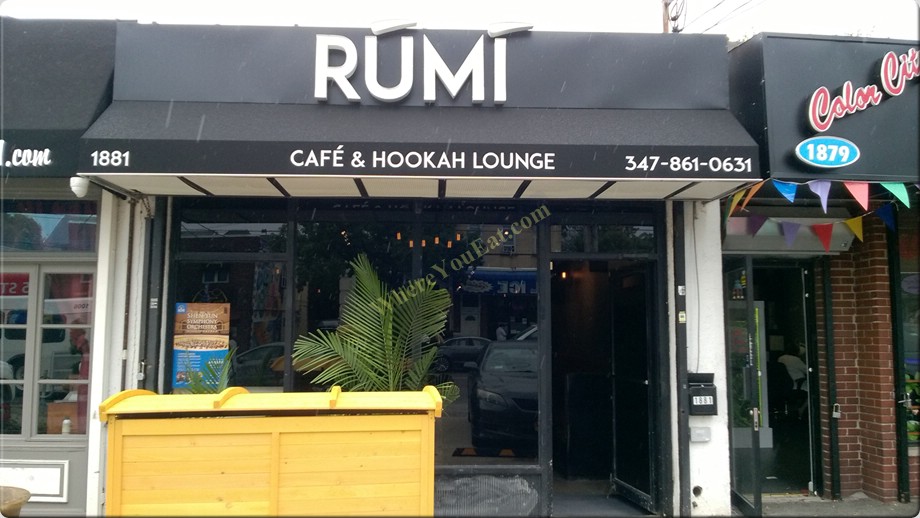 Famous for its amazing customer service, Rumi Cafe and Hookah Lounge is one of the best lounges in New York. Even if you don't like the taste or find the flavor a bit harsh, customer service is always there to help you out. The staff at Rumi cafe always makes you feel welcomed.
The ambiance is a little loud and dark for some individuals, but overall, you can have a great time smoking. You must try out some of the most amazing shisha flavors of this cafe. It also offers some yummy food, spicy and crunchy fries, and mouth-watering desserts. If you want to have a good combo of hookah and delicious food, try Rumi Cafe and Hookah Lounge. 
Health hazards of Hookah and Hookah Bars 
There is no denying the fact that serious health problems are associated with smoking Hookahs. According to CDC, "Using a hookah to smoke tobacco poses serious health risks to smokers and others exposed to the smoke from a hookah."
Hookah contains tar, carbon monoxide, heavy metals, nicotine, and carcinogens. Nicotine is an addictive drug, and smoking Hookah thrice a week may cause oral and lung cancer, decreased fertility, and heart diseases. A hookah might appear as a lighter version of smoke, but in reality, it poses more danger than a cigarette. Smoking 1 hour of hookah is equivalent to smoking 40-400 cigarettes. 
The people working at hookah bars are also affected by the indoor smoking environment. A lounge worker may smoke to check the shisha flavour thereby ending up inhaling more nicotine content than a regular customer. Therefore hookah bar workers are at the most risk of consuming toxins and bad air.
Why People Love Hookah Bars
Hookah definitely seems appealing to the younger generation. Unlike cigarettes, smoking hookah is a fun and social activity that you can enjoy with your friends. People can choose from over 100 flavors that make it more exciting to smoke. According to American Lung Association, "In 2017, 2.6 million adults used Hookahs, water pipes or pipes."
Hookah being nicotine content keeps its smokers attached to it. It is considered a far better activity than drinking alcohol because you don't lose your consciousness. You finish up your hookah session, get up and go home safely.
Going to a hookah bar is considered a more fashionable activity. The music, the ambiance, the shisha flavors, and the service provided all attract people to visit over and over again. Most hookah bars are reasonably priced and offer other snacks and beverages to go with your shisha.
Final Thought
You might consider visiting a hookah bar as a "cool" thing. You can party with your friends, enjoy great food, smoke for longer, can play different activities, or even enjoy some quiet time alone to reduce your mental stress. But be very cautious.
Items with nicotine content should be avoided. Smoking cigarettes, shisha, the vape can adversely affect your health. You don't wanna die out a cancer patient. Don't go for multiple visits within a week. Try going once a month or on special occasions, or maybe at a term-end party. The lesser you smoke, the better.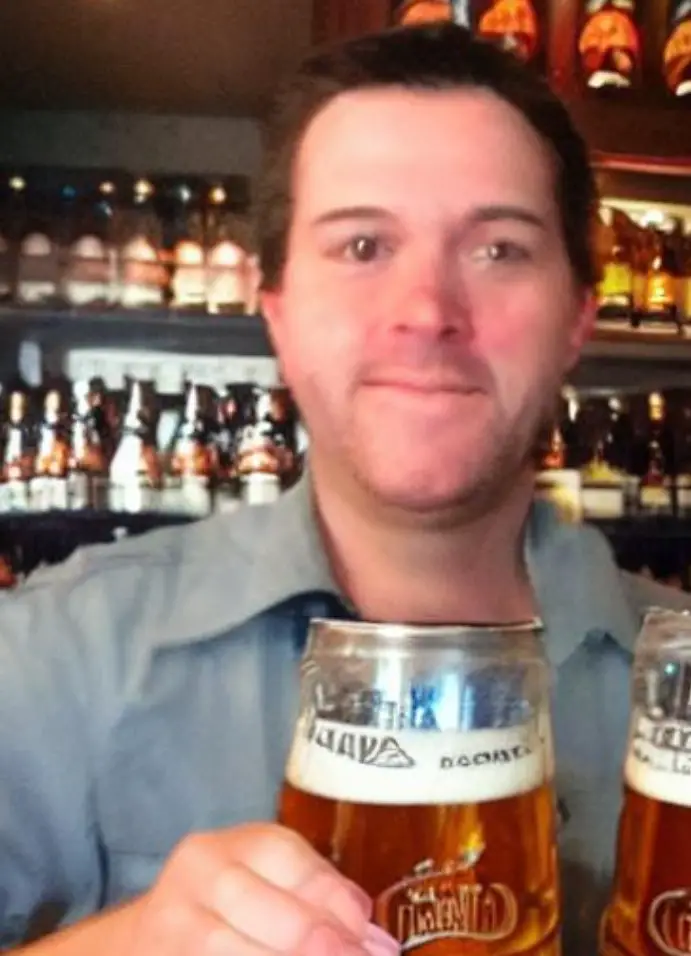 I am a passionate beer connoisseur with a deep appreciation for the art and science of brewing. With years of experience tasting and evaluating various beers, I love to share my opinions and insights with others and I am always eager to engage in lively discussions about my favorite beverage.