Beer has long been a favorite staple served at parties and gatherings. Whether it's New Year's Eve, a sporting event, or a weekend party, guests love to sip on chilled mugs of beer over and over again. To entertain their guests all night long, hosts often feel overwhelmed as bottles and cans run short most of the time. Kegs save the day in such scenarios and offer a convenient storage method to store and serve gallons of beer without taking up much space. But how many gallons of beer are in a keg? How much beer can a standard keg hold?
Let's dig right in to discover some valuable insights.
How Many Gallons of Beer in a Keg?
There is no short or simple answer to this query. The amount of beer a keg can store depends on its type and dimensions. A lot of people who choose to install a kegerator at their place are often seen asking this question around as they need to get their hands on the right size keg that their kegerator can accommodate. Here is a quick guide on different types of kegs and their dimensions to help you understand how many gallons a specific type of keg can store.
7 Common Types of Kegs and Their Dimensions
Kegs are small barrels designed to store different types of liquids, but they are widely known for storing, transporting, and serving beer. They are of different types and designs, each with its own specific dimensions and storage capacity. The quantity of beer a keg can hold depends greatly on its design, size, and dimensions.
Below you can find a list of different types of kegs, along with their dimensions and storage capacity. The information shared will help you make an informed choice when heading out in the market to buy a keg for your next weekend's party.
1. Cornelius Keg
Often known as Corny Keg, Soda Keg, and Homebrew Keg, Cornelius Keg was initially designed to store, transport, and serve soda drinks like Coca-Cola or Pepsi. But because of their capacity to store five gallons of liquid and a design that makes it easy to refill and clean, Cornelius Kegs have turned out to be insanely popular among homebrewers.
Corny kegs are now commonly used at homes to dispense and serve chilled beer to guests in a hassle-free way. Gone are the days when one would need to bottle the beer to store, dispense and serve. You can now opt for a corny keg at home and store it conveniently in a kegerator.
Storage Capacity: 5 US Gallons
Dimensions: 23 inches X 9 inches
2. Sixth Barrel Keg
Also known as a Sixtel, 1/6 BBL, and 1/6 Barrel, a Sixth Barrel Keg is a lot similar to a Cornelius Keg in terms of design and capacity. The only difference is it just a little bigger and can hold up to almost 5.16 gallons of beer. Another difference is that a Sixth Barrel does not have a pin lock or ball but a conventional valve. This type of keg requires a keg coupler to dispense and serve the beer.
Sixth barrel kegs have grown out to be a lot more popular over the recent years as many craft brewers sell their beer in Sixtel kegs only. A lot of eateries and pubs that want to serve their guests a variety of beers make use of Sixtels as a standard keg.
You can keep two of these kegs if you have a dual tap kegerator in your space. It will help you in serving two kinds of beer with convenience.
Storage Capacity: 5.16 US Gallons
Dimensions: 23⅜ X 9¼ inches
3. Quarter Barrel Keg
Quarter Barrel keg is also known as Pony Keg, ¼ BBL, and Stubby Quarter Keg among beer lover community. This type of keg looks very much like a standard keg that you often see at parties but it's a little shorter in length. A Quarter Barrel Keg can store up to 7.75 gallons of beer and is ideal for use at small gatherings and events.
Storage Capacity: 7.75 US Gallons
Dimensions: 13⅞ inches X 16⅛ inches
4. Slim Quarter Keg
Often called Tall Quarter Kegs or Slim ¼ BBL, Slim Quarter Kegs are tall and slim kegs that can store the same quantity of beer as the Quarter Barrel Keg. Much like a Sixtel Keg, the size and design of a Slim Quarter Keg have made it a favorite choice for drinkers who own a dual tap kegerator. However, this type of Keg can store almost 7.7 gallons of beer (2 gallons more than a Sixtel).
Storage Capacity: 7.75 US Gallons
Dimensions: 23⅜ inches X 11⅛ inches
5. Half Barrel Keg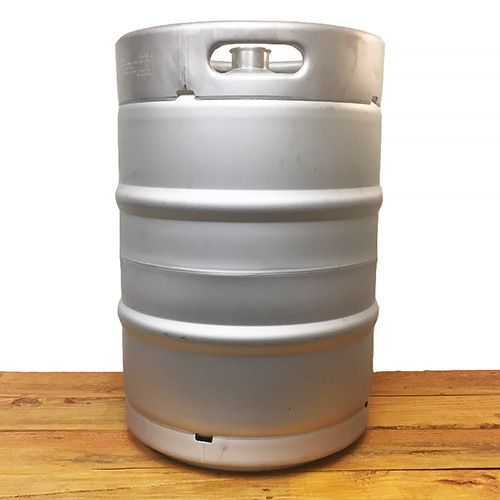 Alternatively known as a Full Size Keg or a 1/2 BBL, A Half Barrel Keg is the biggest of all kegs mentioned in this post up till now. This is the type of keg that has been in use for centuries to transport macro brews. Half Barrel Keg is what most pubs, bars, and restaurants use to store beer. Half Barrel can easily be adjusted into a standard kegerator, but if you like serving different kinds of beer at your parties, opting for a smaller size may be a better choice.
Storage Capacity: 15.5 US Gallons
Dimensions: 23⅜ inches X 16⅛ inches
6. 50 Liter Keg
Often called an Import Keg or European Barrel, a 50-liter keg is very similar in size to the Half Barrel Keg. It's the most common size keg available in the European region; that's why sometimes it's referred to as a European Barrel.
These kegs do not make use of a Sankey D coupler and require different couplers for dispensing beer.
Storage Capacity: 13.2 US Gallons
Dimensions: 20.94 inches X 16.06 inches
7. Mini Keg
Mini kegs look like small barrels and are perfect for serving beer at small parties and gatherings. The most commonly available version of this keg is the Heineken mini keg which contains a carbon dioxide canister for dispensing the drink. There isn't much variety of mini kegs available in the market, but you may be able to get your hands on some latest models depending on the area you reside in.
You have to open the bung at the keg's top and start dispensing beer using the spigot attached at the bottom.
Storage Capacity: 1.32 US Gallons
Dimensions: 9⅞ inches X 6 ¾ inches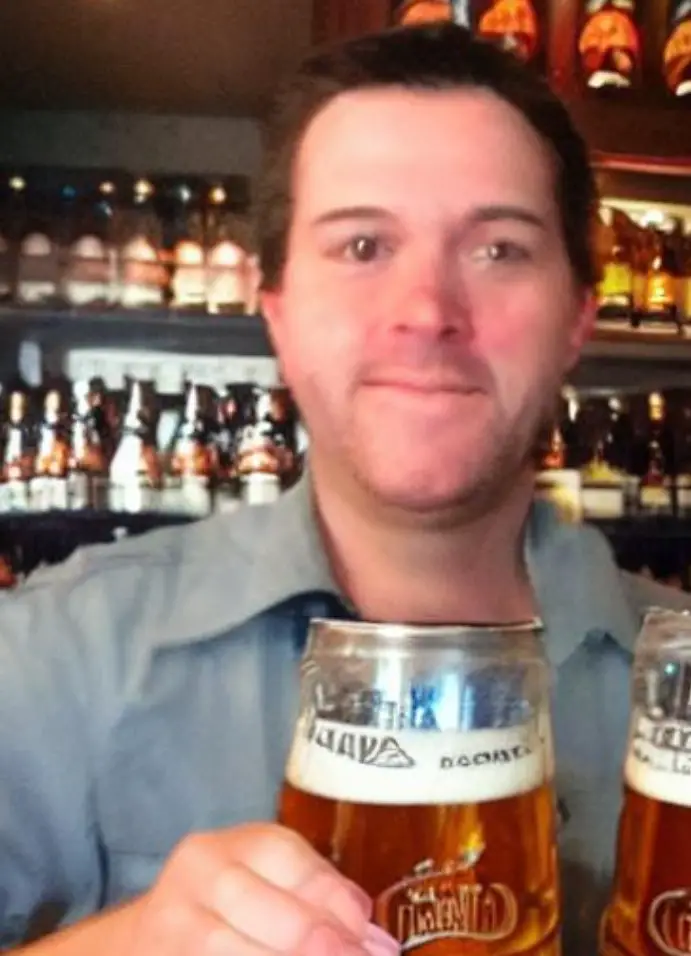 I am a passionate beer connoisseur with a deep appreciation for the art and science of brewing. With years of experience tasting and evaluating various beers, I love to share my opinions and insights with others and I am always eager to engage in lively discussions about my favorite beverage.