Hungary is home to thermal spas and baths, but the country also has a decent beer culture with a few quality and internationally recognized beer brands. With a blend of traditional brewing history and contemporary artistry, the matchless brews are waiting for you to explore. 
So, are you ready to unveil Hungary's top ten beer brands to try this season? If yes, check out the list, and don't forget to share it with others.
1. Dreher Classic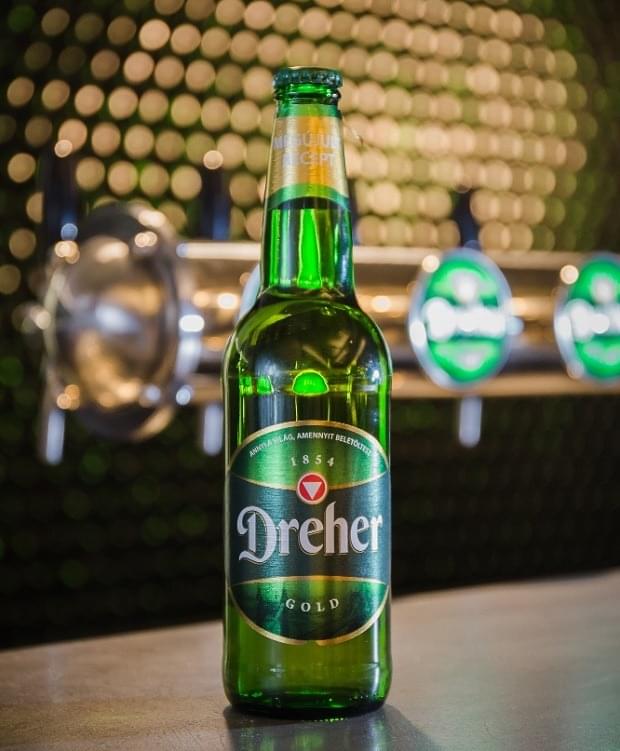 Dreher Classic is the lightest and most beloved European Pale Lager in Hungary. The medium golden body represents liveliness, but a thin frothy white head has low retention. 
The smell of mild malt and hops dominates, while the taste of adjunct grains with decent bitterness makes this Classic Euro beer flavorsome. It gives a light-bodied feel with high carbonation and creaminess.
With a decent beer profile, Dreher Classic is a delicious and year-round beer to taste whenever you want. Also, you can pair it with traditional Hungarian dishes to enhance the flavor of your meal.
2. Borsodi
The pride of Borsodi Brewery is its flagship beer. Its name is Borsodi. The beer is an American Adjunct Lager with a low alcohol content of 4.6% only. It pours a light golden color with a short-lived frothy white head. 
The scent suggests light bready malt, while the taste matches the nose with additional flavors of spices, hops, and yeast. It is a well-carbonated beer with a light-bodied feel and a crisp finish. 
Borsodi is among the top beers in Hungary, with a smooth and pleasant texture, making it perfect for casual meetups and gatherings. 
3. Arany Aszok
Another famous beer from Dreher Brewery, Arany Aszok, is a European Pale Lager with a strength of 4.3% ABV. The medium golden body looks transparent with visible carbonation and a finger-tall frothy white head that stays stable for a few minutes.
Arany Aszok offers a mild malty aroma with a grainy and hoppy taste. It is a light-bodied Lager with average carbonation. The overall beer profile is decent. It is best for hot sunny days.
4. Soproni Ovatos Duhaj IPA
Do you like Session IPAs? If yes, Soproni Ovatos Duhaj IPA is one of the top options. It is a beer with a cloudy golden/orange body and a foamy white head. The strength of this tasty IPA is 4.8% ABV. 
With a mild citrusy and grassy smell, the taste offers maltiness, citrusy notes, and hoppy bitterness. It is a light-bodied beer with average carbonation and a bitter finish. The overall feel is refreshing, so grab a glass of Soproni and forget your worries.
5. Szalon Sor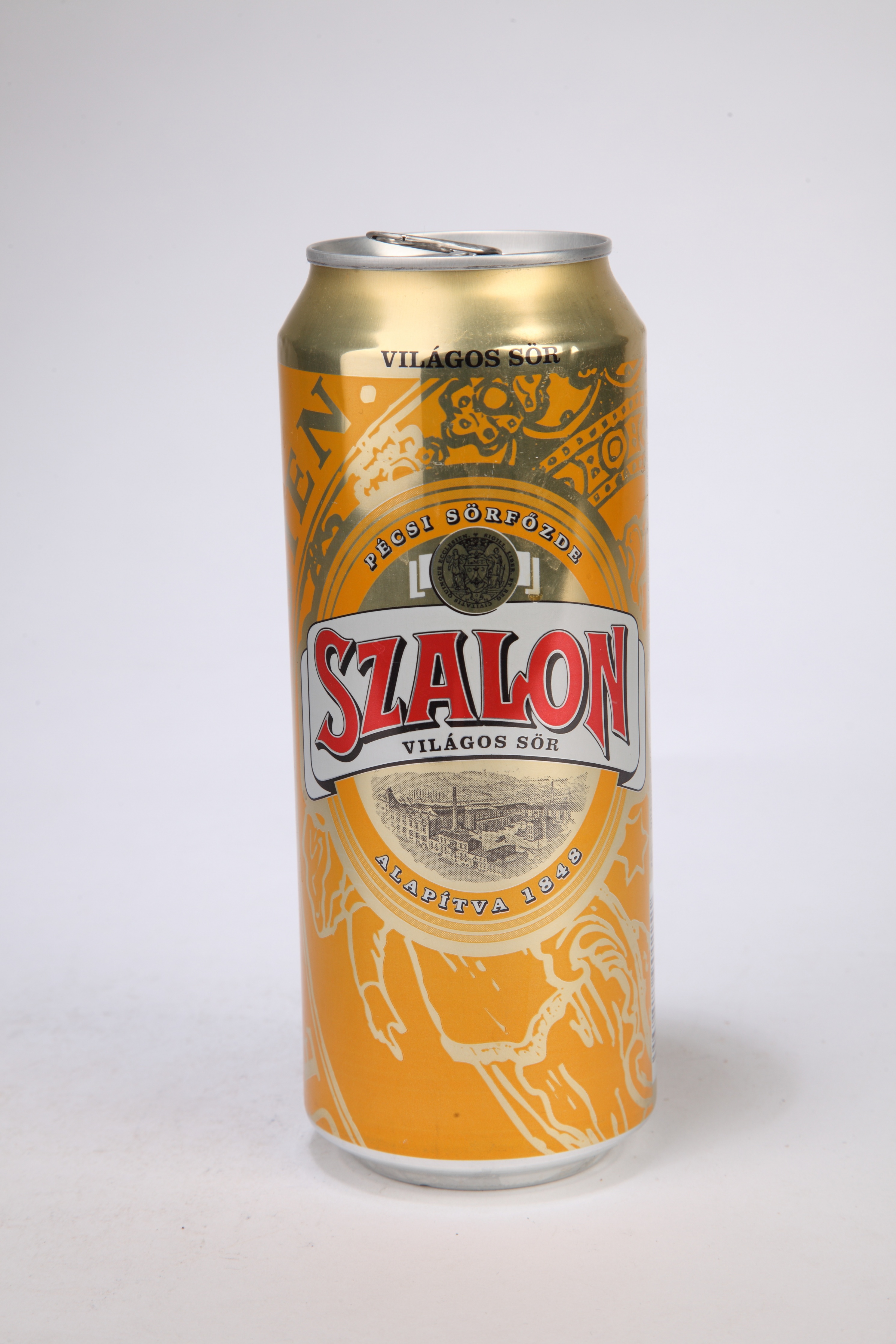 Szalon Sor is a European Pale Lager brewed with barley malts, water, and aromatic hops. The beer pours a golden color with a translucent body and a frothy white head. 
It suggests a mild malty scent with a blended flavor of malt sweetness and hoppy bitterness. Szalon Sor is a light-bodied beer with fizzy carbonation, perfect for regular meetings or outdoor events.
6. Freaky Wheaty Grabanc
Budapest is the hub of several famous breweries and beers. One is Freaky Wheaty Grabanc. It is an IPA with a strength of 6% alcohol by volume. The cloudy golden body looks decent, with a dense white head that stays persistent throughout. 
You will love the resinous, citrusy, and hoppy aroma with a malt taste. The yeast, bready sweetness, and clove make this beer more tempting. Freaky Wheaty Grabanc offers a smooth feel with a medium body and average carbonation. The finish is bitter and dry, but the overall taste of this Hungarian pride is delightful.
7. Mad Scientist Candy Man
Candy Man is among the best-selling beers brewed by Mad Scientist Brewery. It is an American Imperial Stout with 12% alcohol content. The beer pours a jet-black shade with a tan head that retains well. Also, it leaves a creamy lacing behind.
The aromatic flavors of chocolate, coffee, vanilla, and brown sugar with maple syrup and spices sweeten the flavor profile. It is a full-bodied beer with a creamy texture and average carbonation. 
Mad Scientist Candy Man is an outlandish beer with a delicious taste, so grab a pint and enjoy the most irresistible flavors.
8. Horizont Night Shift (2020 Russian Imperial Stout)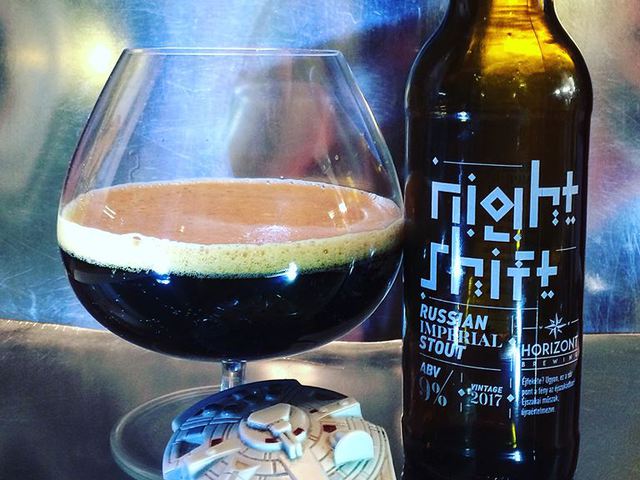 Based in Budapest, Horizont Brewing is one of the leading breweries in the Hungarian beer industry. Night Shift 2020 Russian Imperial Stout is a popular beer among beer enthusiasts. With a strength of 12% ABV, this flavorful stout is a mixture of 12 distinct malts, Ethiopian coffee beans, and Ghanaian cocoa beans. 
The body of Horizont Night Shift is deep dark brown with a thick brown head. Its smell suggests chocolate, whipped cream, licorice, coffee, and alcoholic notes, while the taste strictly follows the nose. The beer feels creamy and smooth on the palate.
If you are looking for an all-rounder beer in Hungary, Horizont Night Shift 2020 should be your first choice.
9. Monyo Dead Rabbit
Have you ever tasted this funky yet delicious Hungarian beer? If not, now is your chance!
Monyo Dead Rabbit is a unique blend of Amarillo, Centennial, and Citra hops. It is a Double IPA brewed with the finest ingredients. The beer has a hazy golden body with a two-finger white head that retains for a few minutes.
It offers an aroma of grassy hops and maltiness with hints of clove, apricots, and black pepper. The flavor matches the smell with a medium body and average carbonation. Monyo Dead Rabbit is an incredibly tempting beer to try year-round, especially in summer. 
10. Hopfanatic American Pale Ale
Hopfanatic American Pale Ale is a light APA brewed with homegrown and imported ingredients. It contains 4.5% alcohol by volume. The beer pours a hazy yellow-golden color with a non-lasting, small off-white head of foam. 
The nose is pleasantly hoppy with touches of sweet mango and pineapple, citrus, and pine. It is a light to medium-bodied beer with a hoppy bitterness at the end. The aftertaste is long-lasting with a sparkly feeling. Hopfanatic is a refreshing American Pale Ale, so try it with your friends and family.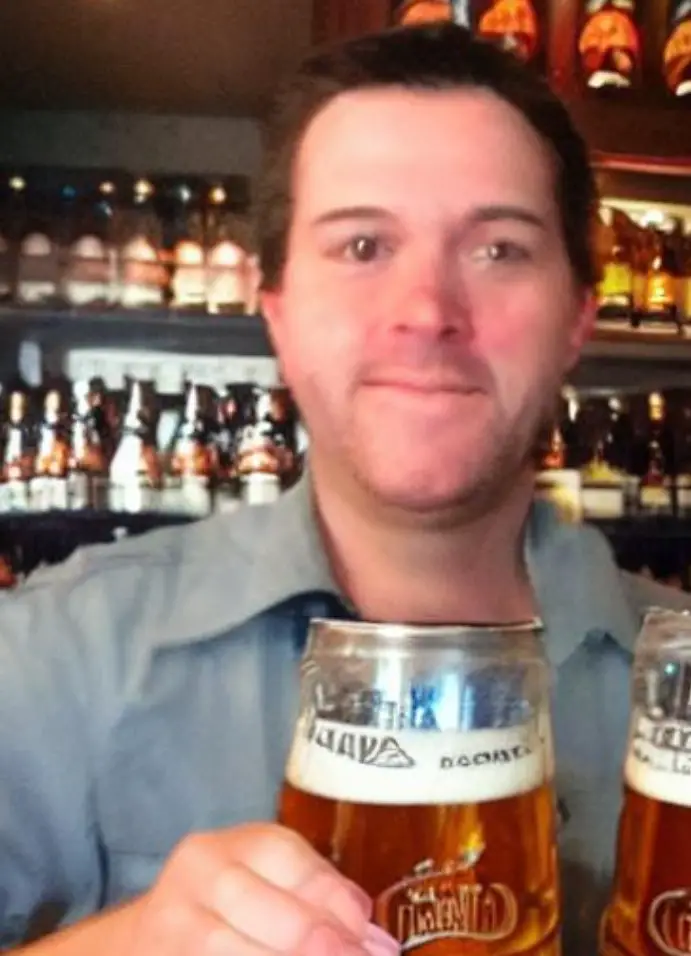 I am a passionate beer connoisseur with a deep appreciation for the art and science of brewing. With years of experience tasting and evaluating various beers, I love to share my opinions and insights with others and I am always eager to engage in lively discussions about my favorite beverage.