Do you own a bar or love to enjoy chilled beers at home while watching your favorite baseball game? If you do, a beer dispenser will be a great investment for any beer lover. This appliance is no longer considered a luxury but a necessary addition to your home. It can be a great thing to have around if you take your beers and home parties seriously.
Casual drinkers will always have at least one refrigerator shelf dedicated to bottles and cans of beer. If you like to experiment with your drinks and try new varieties of drinks with your beer, a beer dispenser can prove to be a great asset for you.
What Is A Beer Dispenser?
Is a beer dispenser a massive pumping station that will require a large area in your cellar to accommodate? On the contrary, a beer dispenser is a kitchen counter-friendly appliance that can store a few bottles to a full keg of beer. How big a dispenser you need depends upon how often you have a beer at home.
Some beer dispensers come with a dedicated cooling chamber that keeps your favorite beverage cool for hours. On the other hand, some dispensers come with an in-built nozzle with dedicated CO2 cartridges. This helps your beer to pour out smoothly. If you are a techie, you may also choose a beer dispenser that allows your smartphone to control its operations so that you do not have to fiddle with the settings.
Whatever beer dispenser you choose, you can enjoy your beers without the hassle of using an opener to open cans and bottles. This will save you time and the trouble of repeatedly leaving your chair in front of your TV screen.
Do You Need A Beer Dispenser?
Do you prefer your beer in a pub-style draft and chilled to the perfect temperature? If you do, then you will need a beer dispenser. If you host parties too often with a long list of guests, then a large beer machine will be a good investment. It can store a large amount of beer and also help you get rid of a sea of beer cans after your party is over.
Even if you are not a party type but love to enjoy your chilled beer in seclusion, a beer dispenser will be good for you. It can keep your beer fresh for days. However, you need to keep the dispenser running to allow your pint to remain chilled.
You can also find basic beer dispensers that do not demand much technical knowledge from users. These machines can act as a lovely party centerpiece and get the beer pouring smoothly. Although such dispensers add to the fun factor and convenience, they will not add much experience to the drink itself. At the same time, if you have a beer-loving friend with tons of available space at home, you can also gift such a dispenser.
The Different Types of Beer Dispensers
If you go to the market, you will find different types of beer dispensers available for you. Different dispensers can accommodate kegs of different sizes. If you want to buy a dispenser for your home, one that can accommodate a 5L to 6L keg should be sufficient. These types of dispensers work best if you can chill the keg first in a refrigerator.
Another type of beer dispenser is the one in which you can insert a beer bottle or can. These types of dispensers are more like a halfway house. This means you can pour your drink like a pub-styled dispenser. These machines require proper planning for the days ahead and more power to function smoothly.
You will also find dispensers that offer sufficient storage options for your beverage. These types of dispensers are made of glass or plastic and come with a tap to enable the easy serving of beer. You should consider other features while purchasing such a beer dispenser, such as portability and the inclusion of an ice compartment.
Useful Tips for Using a Beer Dispenser
Some useful tips can help you efficiently use your beer dispenser. Here are some of these tips for your knowledge.
1.   Get Your Beer Chilled Beforehand
Your beer dispenser can make your beer get cooler than the normal room temperature. However, your dispenser will need plenty of electricity and time to make your beer cooler than the room temperature. Instead, you can store your beer in the fridge. This will help chill your beer in much less time and without consuming much energy. If you have a party at home, you better plan in advance and store more than a keg of beer in your fridge to keep the party going.
2.   Allow Your Beer to Settle Down
Was your beer keg delivered shortly? This might have shaken the beer, which may create a huge froth when you pour it into a glass. Thus, the best solution is to let the beer settle down before you decide to pop it into the beer dispenser. When you pour the beverage into your dispenser, make sure to do so smoothly and try to minimize shaking it.
3.   Turn the Dispenser Tap On and Off Fully
You should turn the tap on and off fully before and after pouring the beverage into your glass. This will ensure that the beer pours smoothly without creating much froth.
Some Factors to Choose the Perfect Dispenser
There are different varieties of beer dispensers at the stores. Thus, it is necessary to keep specific factors in mind while shopping for the perfect dispenser.
Usability
The best dispensers are those that are simple to set up and come with clear instructions. After all, not everybody is good with machines.
Value for Money
Choose a beer dispenser with a pocket-friendly price tag that gives you everything you expect from the machine without paying too much for it.
Conclusion
Buying a beer dispenser can make things simple for you if you enjoy chilled beer almost daily. There are various types of beer dispensers in the market. Thus, choose the right one and learn how to use it efficiently so that you can enjoy chilled beer whenever you want without getting a heavy electricity bill.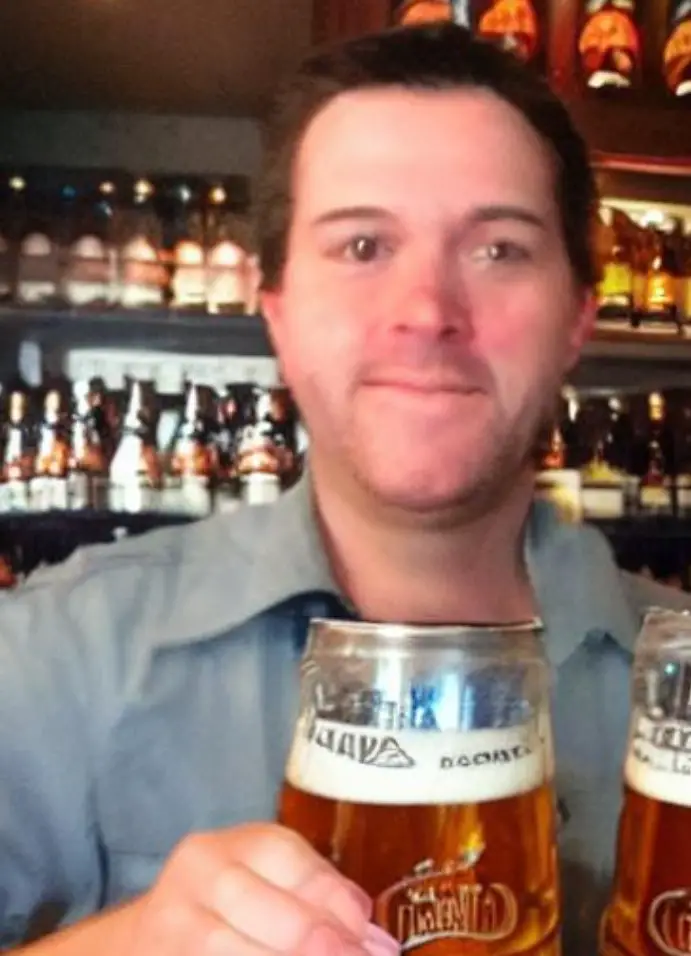 I am a passionate beer connoisseur with a deep appreciation for the art and science of brewing. With years of experience tasting and evaluating various beers, I love to share my opinions and insights with others and I am always eager to engage in lively discussions about my favorite beverage.