Even though it is a Muslim-majority Balkan land, Kosovo still has a cheerful nightlife and beer scene. Prishtina, Peja, Gjakova, and Gjilan are the most lively cities in Kosovo. Though Prizren has more restrictions, you can still enjoy your parties with heavy consumption of alcohol in the metropolis. 
Over time, plenty of microbreweries and pubs have emerged to promote drinking culture because Kosovo is more socially accepting of beer and alcohol. Visit and discover the top ten compelling beer brands from Kosovo to witness the vibrant beer scene with your bare eyes.
1. Birra Peja Pilsner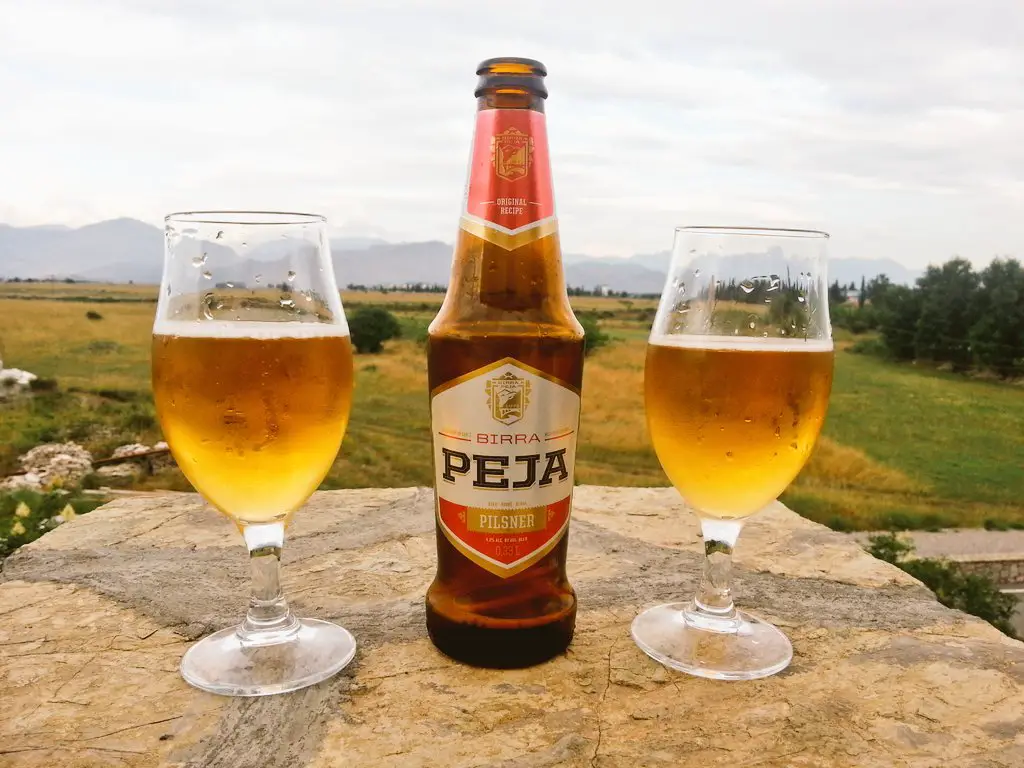 Kosovo beer market has a dominating beer brand that lives in the hearts of its citizens and tourists alike. Birra Peja Brewery feels pleasure in delivering its one-of-a-kind beer, Peja Pilsner. The soapy lather head of Peja, when poured into a pint glass, is a treat for the eyes, while the golden hue is bewitching. However, it only stays steady for a moment.
The essence of Peja Pilsner is notable, but the aromatic flavors of flowery hoppiness and malt sweetness produce something compelling. Its medium-bodied feel on the palate is unavoidable, while the taste is good enough to serve again. The crushable attribute makes it among everyone's favorite summer beer in Kosovo.
2. Birra Prishtina Lager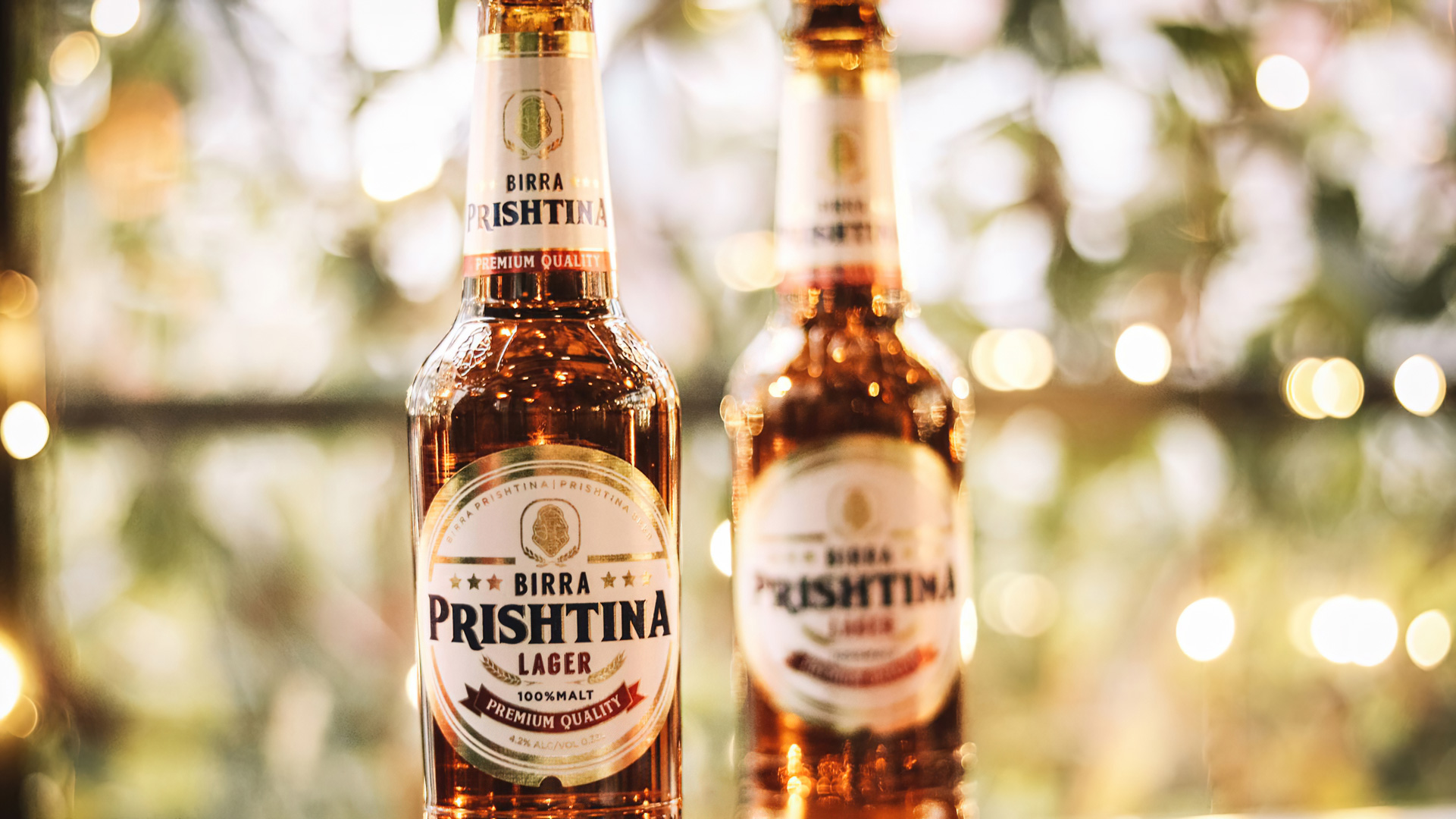 Second to Birra Peja, one of the leading brews in Kosovo is Birra Prishtina Lager. ENNOR Prishtina Brewery delivers deliciousness in Prishtina Lager's form. It is a low-sugar and less alcoholic version that can be a suitable match for a casual drinker. The appearance of Prishtina is similar to American Pale Lagers because of its slightly hazy golden body and small but beautiful white head. 
With grassy hop notes, Prishtina Lager suggests an inviting aroma and malty taste to balance the ingredients. It has metallicness in the flavor with its medium-bodied mouthfeel and moderate carbonation. Birra Prishtina can pair well with traditional-style cuisines and junk food. 
3. Sabaja IPA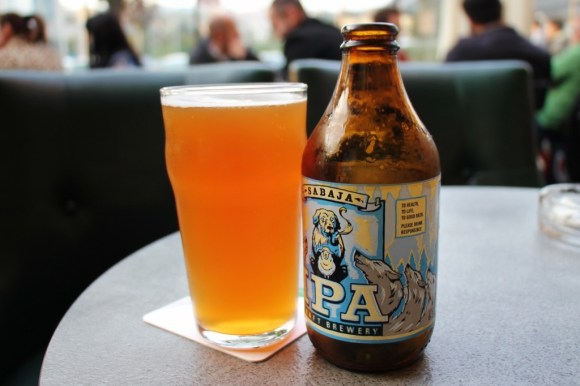 If you think only Birra Peja and Prishtina are people's choice in Kosovo, think again. Sabaja is there to entertain its loyal customer base with delightful flavors, such as Sabaja IPA and Sabaja Smoked Porter. Sabaja IPA is pure bliss!
The IPA is hop-dominated because it focuses more on hoppiness and bitterness than malt goodness. Its orange appearance with subtle haziness makes it fascinating, but the off-white head does not stay longer. There is a mixture of citrusy and herbal hop notes. The overall flavor is clean with a good drinkability level.
4. Birra Tirana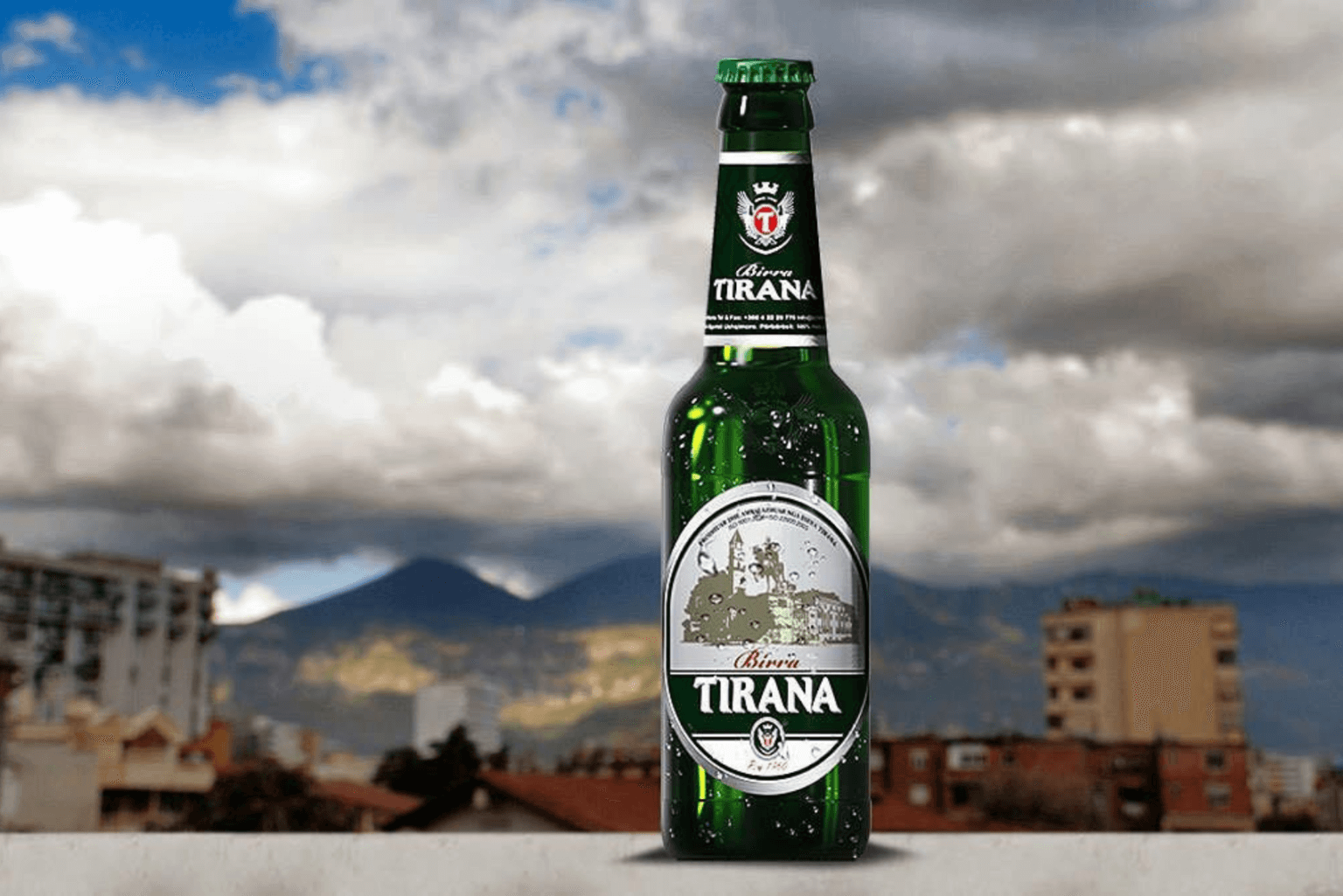 Birra Tirana steals the show in its home ground, Albania. Fortunately, Tirana is also a top-consuming beer in Kosovo. Its style is Premium Pale Lager with only 4% ABV as alcohol content. The golden body gives a pleasant look with its well-formed, foamy white head.
It has a weirdly inviting scent that brings the grassy bitter notes with a sweet touch of malts. The flavor highlights the flavors you may feel on the nose, but it also provides a corn-like sweetness in the taste. Its mouthfeel suggests a medium-bodied character with a well-carbonated texture. Birra Tirana has thirst-quenching attributes that can satisfy any beer drinker. There is noticeable bitterness that does not feel over. If summer beer is what you need right now, Tirana can please you.
5. Tuborg Classic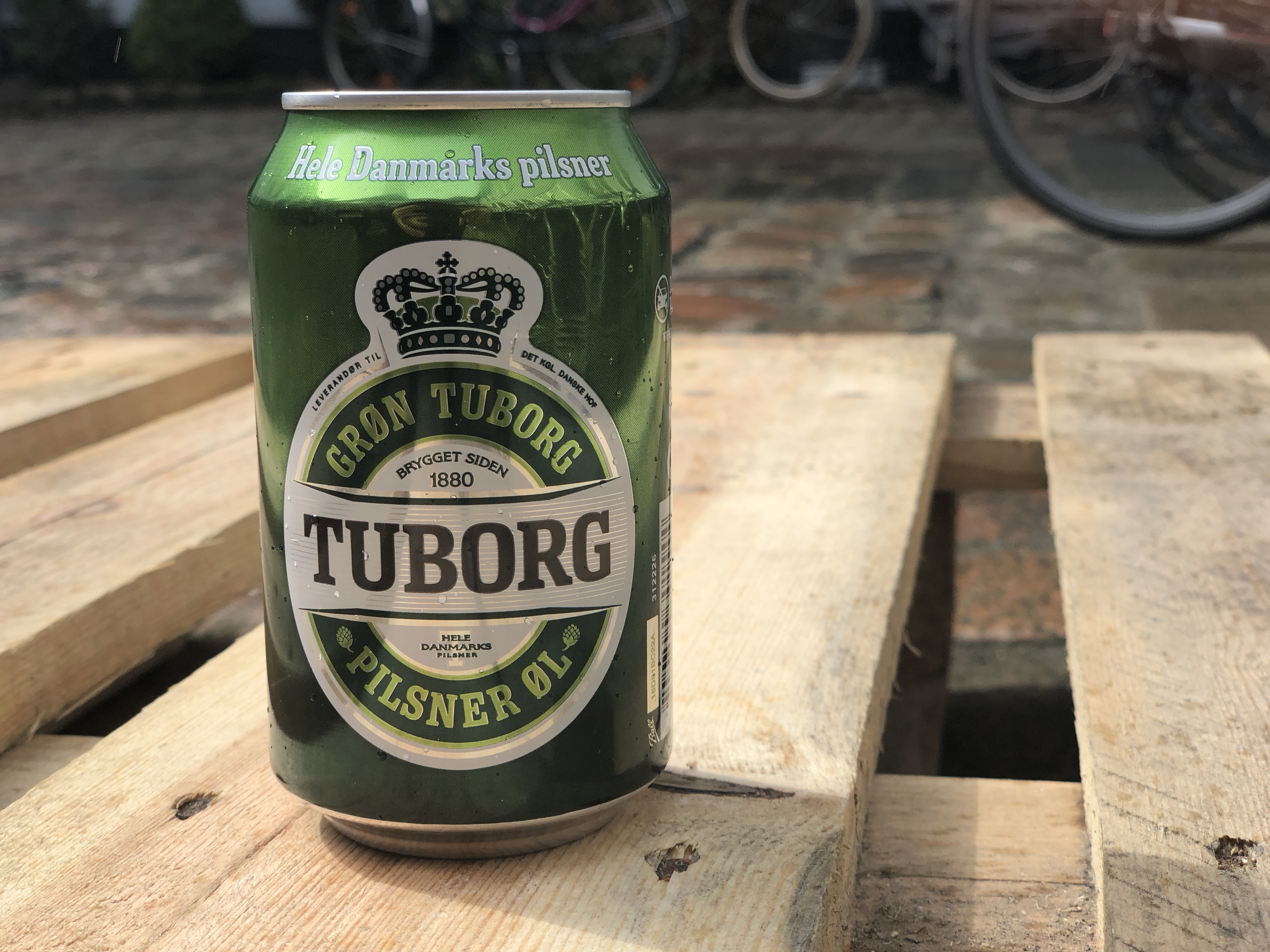 The Balkan region is blessed with Tuborg Classic beer because its refreshing taste is what you may need on your trip to Kosovo to enjoy its serene environment. Its hometown is Denmark, but the popularity of Tuborg is everywhere in the region. The essence of its sparkling golden appearance is unavoidable. Its head retention further enhances the overall beer impression among beer lovers.
With an immaculate combo of malts, hops, grain, and other quality ingredients, Tuborg Classic gives a thin flavor with a pleasantly sharp and crisp feel. Whatever you look for in a traditional-style unconventional beer, you will find it in Tuborg. 
6. Pivdzan IPA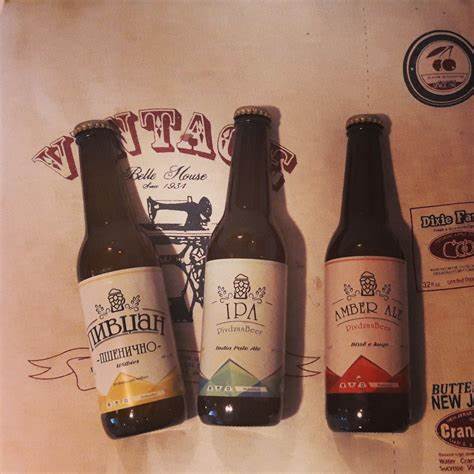 IPAs have a different fanbase in Kosovo. Like Sabaja, Pivdzan IPA is a delicious delight with intense hoppy notes. The golden hue with a decent cap of foam is worth appraising.
The bitterness level is high, with 78 IBU and 6.4% ABV. Its mouthfeel delivers a medium-bodied feel with a moderate amount of carbonation. Make your evening meal tastier with Pivdzan IPA, so what stops you?
7. Beck's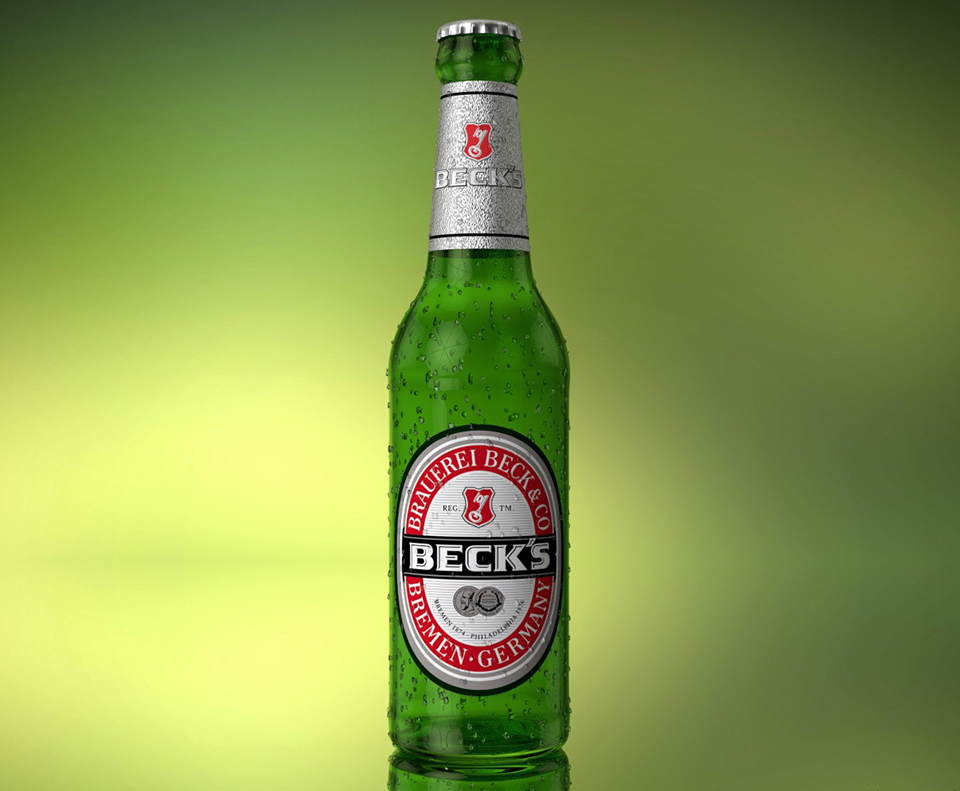 Clean, refreshingly crisp, and evergreen taste!
The above are the attributes of the world's one of the best versions of beer variants, Beck's. It is German-like Pils for the genre, with a transparent golden-straw body and a short-lived foamy lather on the top of the beer.
Beck's Beer is tempting with its fresh scent of bready dough, malts, and spicy hoppy bitterness. Of course, the traces of floral hops intensify its flavor, but the yeasty touch has its charm nobody could deny. The medium body, average carbonation, and crisp finish make Beck's Beer worth your attention.
8. Sabaja Smoked Porter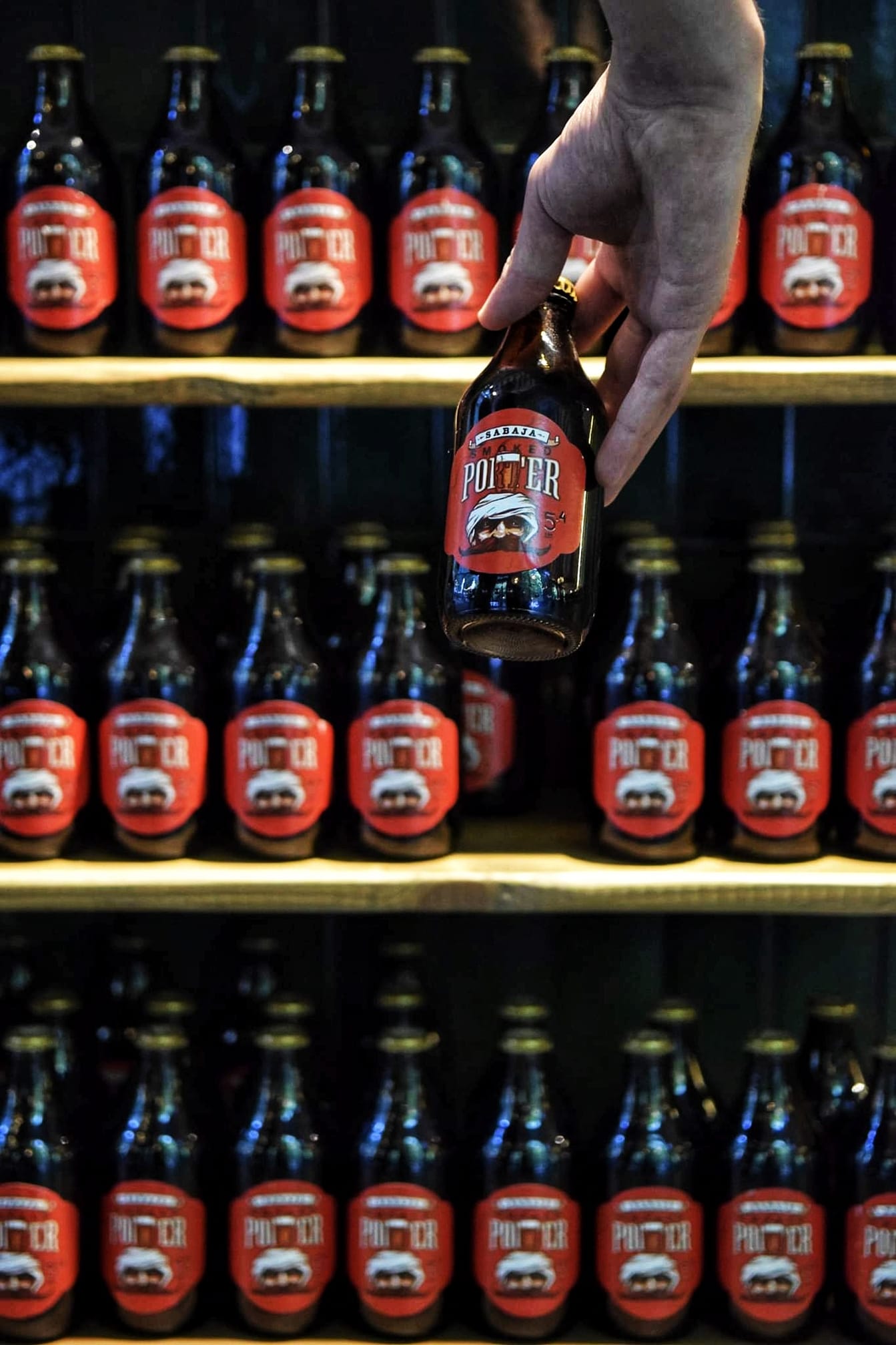 A Robust Porter to heighten your drinking game in Kosovo is Sabaja Smoked Porter. With a tasty blend of roasted malt, smoked flavor, and caramel malt, Sabaja looks impeccable in a black body and beige head of well-formed bubbles.
There is a combination of coffee, toffee, and chocolate notes in Smoked Porter to enrich the flavor. It seems medium for the palate with softness in carbonation. Dinner in Kosovo without Smoked Porter is a flop idea, so add it to your wish list.
9. Corona Extra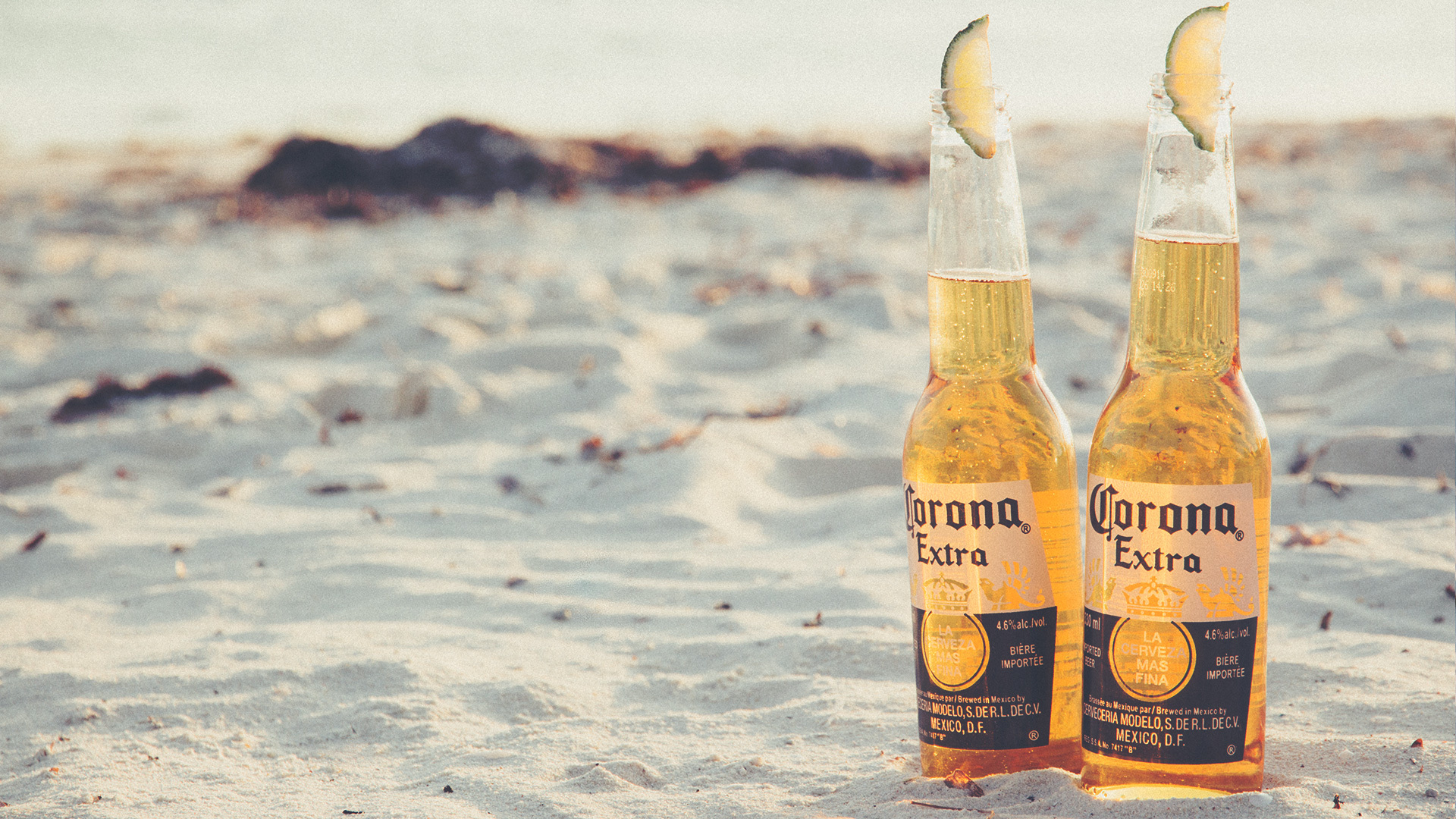 The North American popular Corona Extra is equally famous in Kosovo. The typical pale golden looks with maltiness in flavor are enough to grab everyone's attention in the country.
You can smell its hoppy aroma with rice and malt notes, but the taste is more about citrus and hop-froward. The best solution is a lime edge because it diminishes all excessive bitterness without making it flavorless.
10. Stella Artois
How is it possible Stella Artois is not on the list whenever someone talks about the most refreshing, crisp, and thirst-quenching beer?
Beer enthusiasts around the globe know about Stella and its magical characteristics and heavenly taste. The balance between hoppiness extracted from quality hops and sweetness extracted from sweet malts is matchless. Also, the impeccable mouthfeel and lingering finish improve its impression.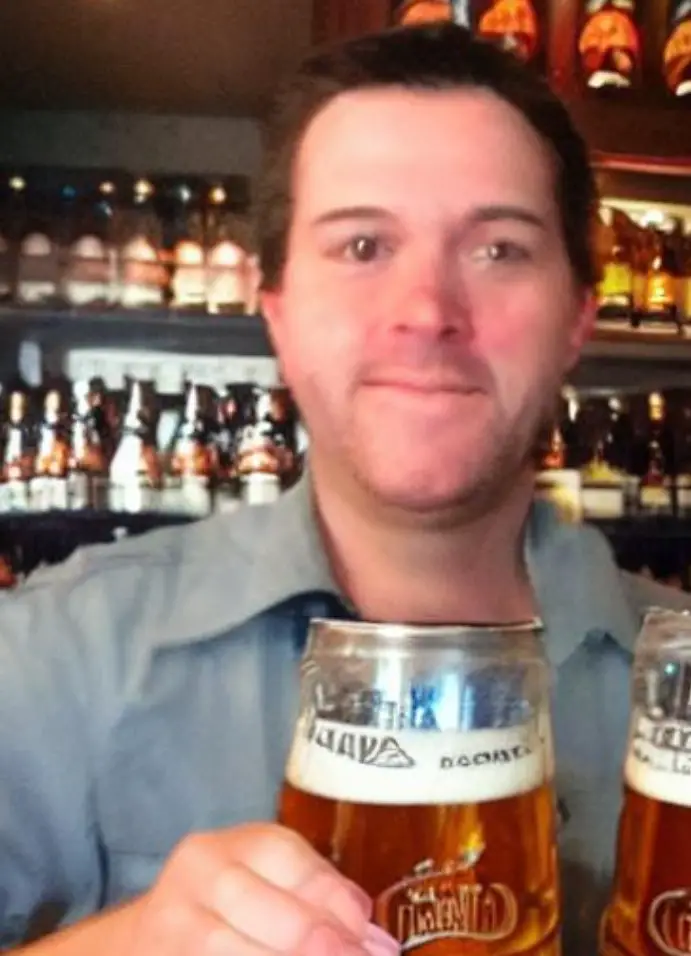 I am a passionate beer connoisseur with a deep appreciation for the art and science of brewing. With years of experience tasting and evaluating various beers, I love to share my opinions and insights with others and I am always eager to engage in lively discussions about my favorite beverage.