The renowned Lagunitas Brewing Company's flagship beer, Lagunitas IPA, is regarded as a defining icon in the field of American craft beer. Tony Magee, the company's creator, was driven by enthusiasm and determination. 
It has undergone a significant deal of development and is continually being built. It is admirable how many improvements it has consistently incorporated into a simple brew. It is one of the most well-liked beers worldwide, with good reason. 
Brief History
The beer brand Laguna IPA is a craft beer that has gained tremendous popularity. It has been known for its bold and hoppy flavor and is considered an acquired taste. It has etched its name as one of the most well-liked beers in America. The brand started in California; its roots go back to 1993 when Tony Magee originally had the idea.
It took two years for Launitas to release its first IPA, and it immediately gained a wide fan following amongst beer enthusiasts. Americans love their west-coast style hoppy beer. The quick success led the brewery to expand pretty soon. By the time the early 2000s started, Lagunitas started becoming a well-known premier craft brewery in the entirety of the United States.
Lagunitas IPA's reputation grew with the love and popularity of craft beers. The movement gained a ton of momentum due to the reputation of the brewery for only using the finest ingredients. The marketing strategies they used were also difficult to find with any other craft beer company. 2005 was when the company left its original location and expanded further. The high demand for beer led to them opting for a larger space.
Lagunitas became the top gun for the craft beer scene, which led it to expand to different states and then to an international market as well. After the 200 moves, they made another one in 2012. This helped them establish a marketplace on the East Coast as they added their second location in Chicago. In 2015, Heineken International acquired a 50% stake in Lagunitas Brewing Company. This helped the brewery get more resources, and the expansion has not stopped ever since.
What Type Of Beer is Lagunitas IPA?
Lagunitas started making a variation of an India Pale Ale, also referred to as an IPA. This type of beer originated in England in the 19th century but spread to other countries later on. The United States indulges in IPAs as well, so it is a commonly found beer now.
IPAs are centered around hops and their flavor profile. This means that this beer is made for people who like bitterness in their beer. The aroma and flavor of hops are rather distinct and particular. The hops in IPAs, in particular, are more centered around floral aromas and citrus, as well as some tropical tones. 
This makes the beer more refreshing than some. The Lagunitas decided to make a West-coast style IPA. This style uses American hops, and the bitterness is strong in these. Traditional English hops are different because these make for a citrus flavor profile. The strong hop flavor is countered by a strong malt foundation, creating a beer that is delicious and energizing. Its unusual flavor has received high praise and is adored by beer enthusiasts, making it a flagship brew for Lagunitas Brewing Company.
What Does It Taste Like?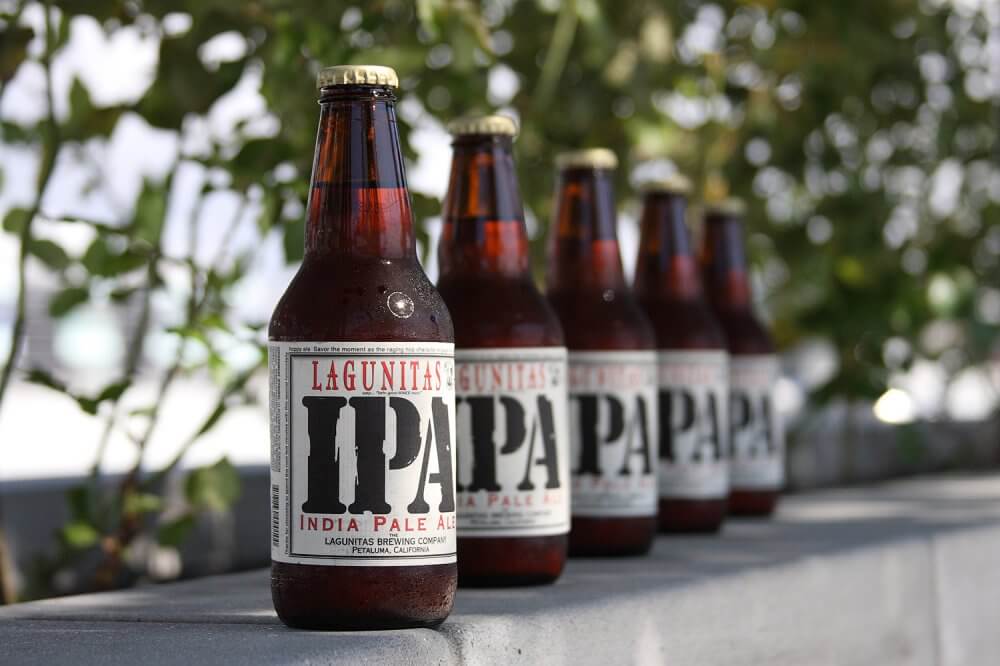 Lagunitas is a rare beer; it is not easy to compare it with others on the market. The balance of flavor that Lagunitas brought to the table has been difficult to find with any other. The exceptional blend of malt and hops, a touch of citrus, some pine, and the prominent floral notes made it well known.
The flavor and scent of hops are unique and special. Particularly in IPAs, the hops are more focused on flowery and citrus flavors as well as some tropical undertones. The beer is, therefore, more reviving than some. The combination of everything provides a very well-rounded taste. 
Overall, strong beer enthusiasts love some bitterness in their beer, and they tend to enjoy Lagunitas IPA the most. Individual taste can vary, so it is important for someone to like bitterness in beer for them to also love Lagunitas IPA. So basically, the acquired taste element is very big when it comes to wanting to try out this beer for its flavor.
Ingredients
American hops
Water
Malted barley
Hops
Yeast
Calories
Lagunitas IPA usually has around 180 to 200 calories in every 12-ounce serving. 
Alcohol Content
Lagunitas IPA has an alcohol by volume (ABV) percentage of around 6.2% to 6.8%. 
All alcoholic beverages should be enjoyed moderately and responsibly, and the same can be said for a Lagunitas IPA. 
How much Lagunitas IPA to get drunk?
Anyone consuming alcohol should be mindful of the quantity because alcohol poisoning can be extremely dangerous. However, the specific number of drinks to indulge in before alcohol intoxication takes place can vary from one person to another. We would like to remind you that it is crucial to use alcohol safely and that you must be of legal drinking age as well. 
Is It Healthy?
As with any alcoholic beverage, Lagunitas IPA should be consumed in moderation. While moderate alcohol consumption may have some potential health benefits for some individuals, we cannot simply ignore that and declare it to be terrible and detrimental for a person. Therefore, even while beer isn't always healthy, it won't directly harm you if you drink it in moderation. 
Besides that, beer does have calories, and over-drinking can cause weight gain, which can lead to other complications. Casual drinking should always be balanced with a healthy diet, lifestyle, and occasional workout. 
Price
The price of a single 12-ounce bottle or can of Lagunitas IPA could range from $1.50 to USD 3.00.
Conclusion
It's crucial to be aware of how much alcohol you consume and to choose wisely to put your health and well-being first. It is best to speak with a healthcare expert if you have any health issues or queries about how alcohol affects your health. As far as Lagunitas IPA is considered, we would recommend it only to someone who has a hop-loving taste palette. If that's not a preference, we suggest you stick to something else.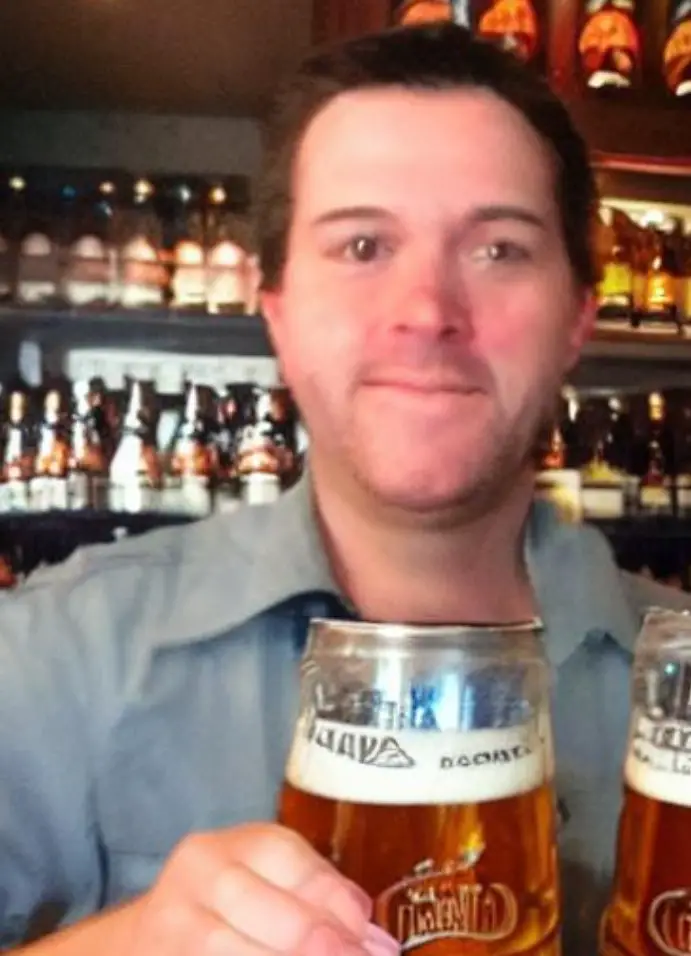 I am a passionate beer connoisseur with a deep appreciation for the art and science of brewing. With years of experience tasting and evaluating various beers, I love to share my opinions and insights with others and I am always eager to engage in lively discussions about my favorite beverage.