Have you ever visited Brussels, Belgium? If yes, you may have heard or tasted Lambic beers. A combination of funky, versatile, sour, and mysteriously complex flavors create a Lambic.
It has a variety of styles, such as Krieks, Framboise, Gueuze, Sour, and Faro, so which one is your favorite? Among all flavors, Gueuze is the most popular type as it is a blended version of old and new lambic flavors to create one potent flavor. Framboises are about raspberries, while Krieks highlight the aged Lambic with cherries. 
There are several brands in Belgium and other parts of the world, so check out these ten exclusive Lambic beer brands. 
1. Brouwerij 3 Fonteinen Hommage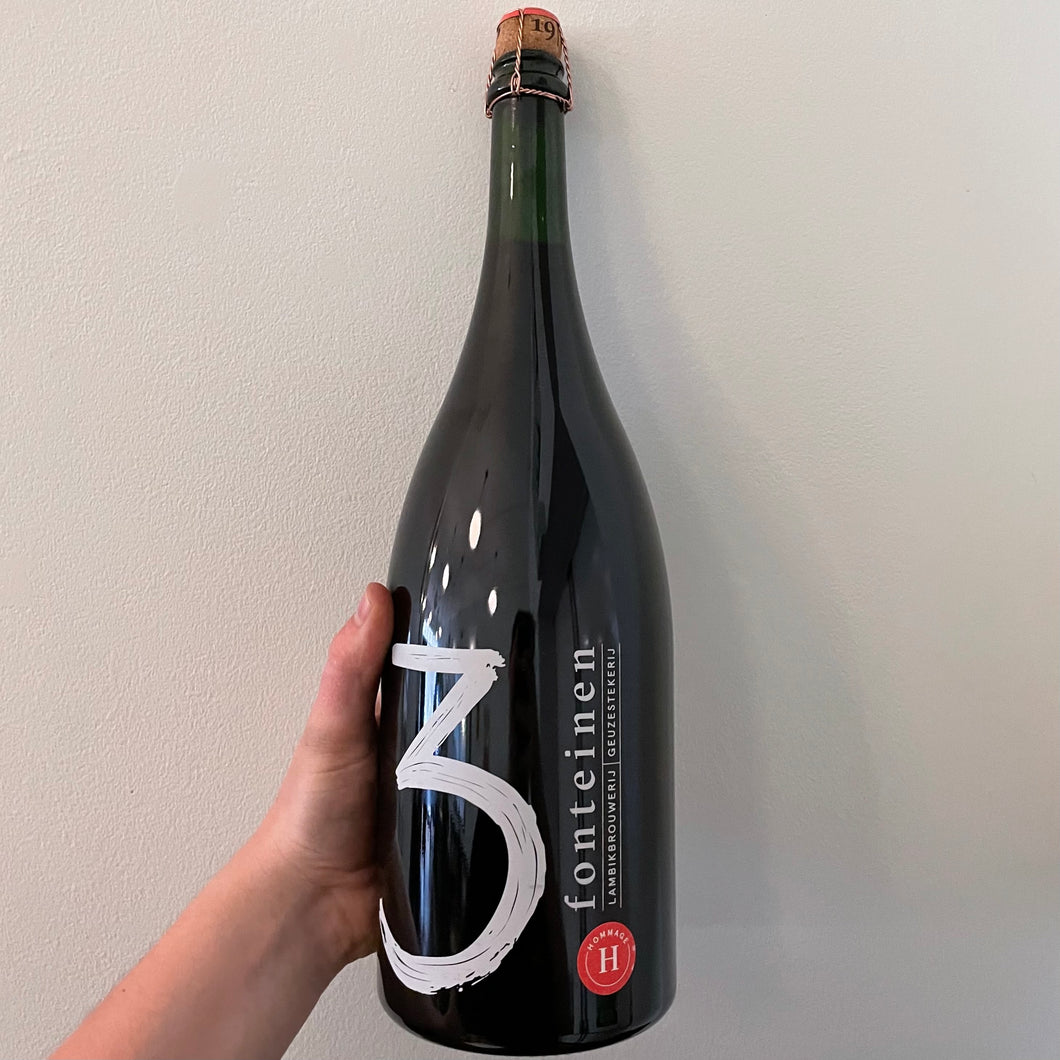 A delightful blended flavor of raspberries and cherries!
Brouwerij 3 Fonteinen's Hommage is a worth-trying Lambic beer produced in Belgium. The color is reddish-amber with a spongy white head of bubbles. 
It has raspberry's tartness and cherry's mustiness to create this pleasantly sour Lambic beer. Hommage tastes more acidic and mixes well with its complex flavor profile. Its medium-bodied mouthfeel will make you feel incredible.
2. Cantillon Gueuze 100% Lambic
Cantillon, an accredited brewing brand in Belgium, offers Gueuze 100% Lambic. It seems the best among all other flavors because of its high popularity. The hazy orange-golden body seems intriguing with a two-finger-tall off-white head. 
It smells heavenly and wonderful with sour green apples, lacto funk, zesty oranges, barrel wood, and stone fruit. However, the taste will feel more fruity. The tartness and fruitiness make it worth trying, with a medium-bodied pleasant mouthfeel and soft carbonation. Cantillon Gueuze's 100% Lambic is a complex delight! 
3. New Glarus Thumbprint Nectar Ale
Bavarian brewing heritage at its best! 
New Glarus Thumbprint Nectar Ale is a bottle of delightful but complex flavors that you can taste in the United States because the brewing setup is in Wisconsin. It exhibits the same Bavarian-style Lambic Ale with a honey-golden hue and soapy, bubbly head. New Glarus is famous for using American grapes and malted barley with raw yeast to blend and deliver something unusual. 
The taste is impeccably outlandish, with fruity notes everywhere. Its honey-like flavor and tartness from sour fruits are applauding. The feel is mesmerizing with lively carbonation. New Glarus Nectar Ale always uplifts mood with its mere drop of deliciousness. 
4. Oude Lambiek De Cam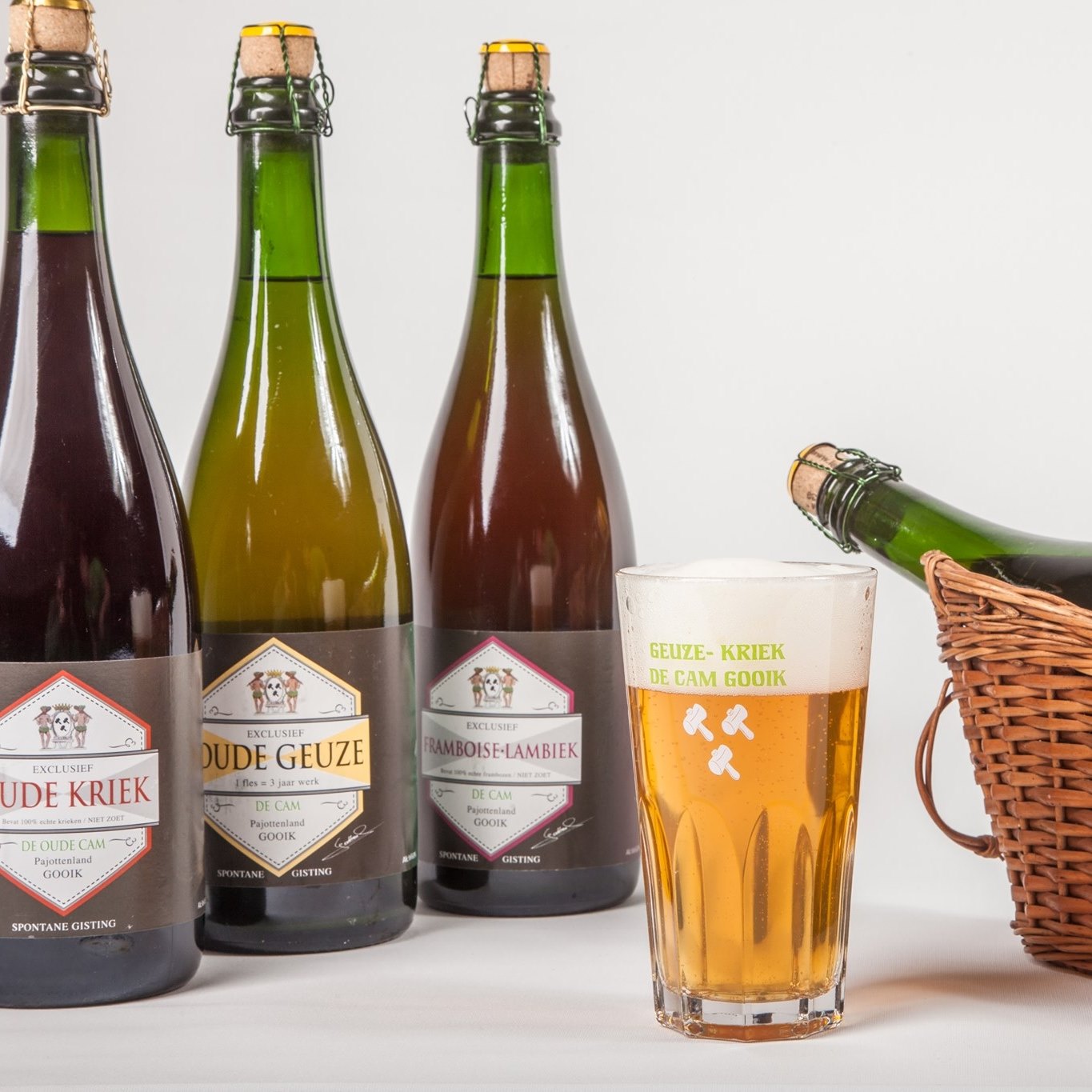 An absolute happiness packed in a bottle, Oude Lambiek is among the top-notch beer brands produced by De Cam Geuzestekerij on Belgian soil. Even though the beer has no fully defined head of foam, its cloudy orange appearance is super catchy. 
The butter-like smoothness of this incredibly tasty Lambic is worth noticing. From sour, fruity, and tart aroma and flavor, the overall character of this beer is perfectly blended and well-defined. You can rely on Oude Lambiek De Cam any time or any day of the year. 
5. Lindemans Framboise Lambic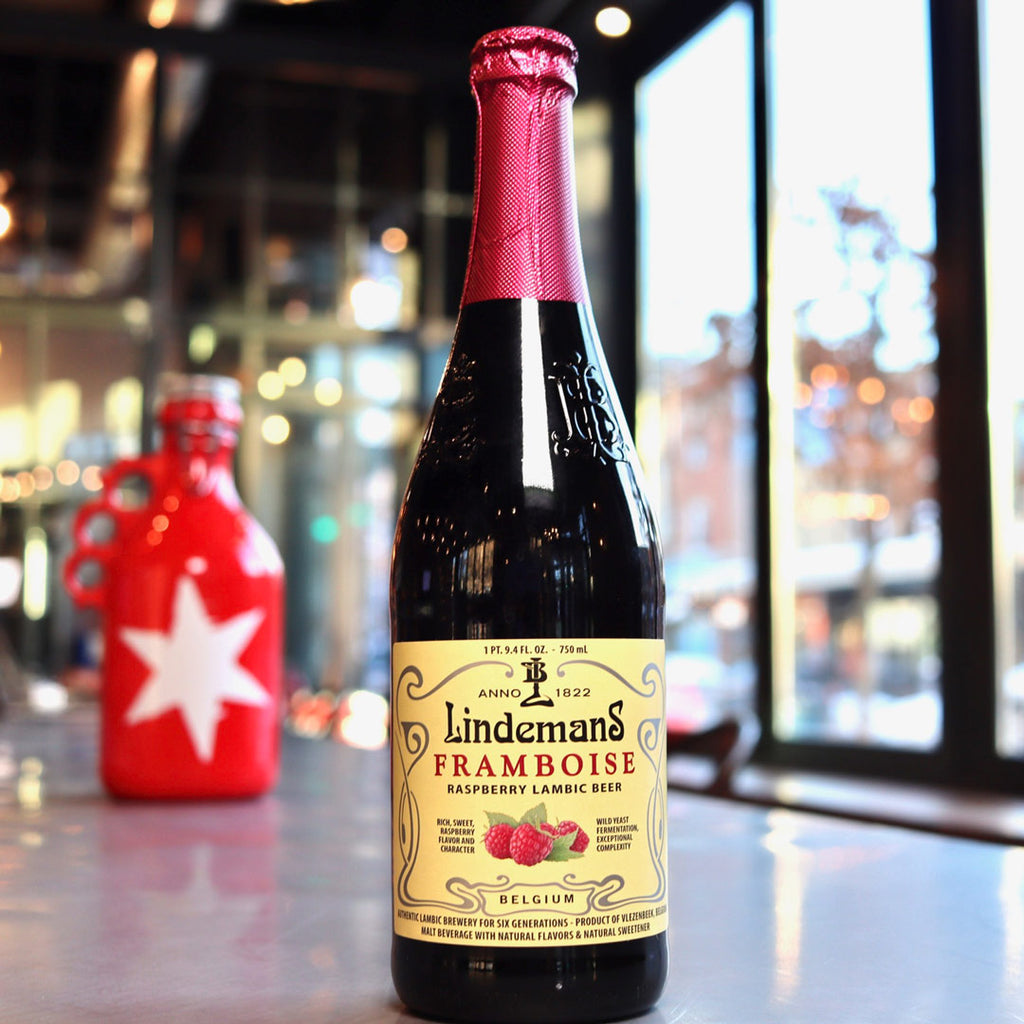 A typical Fruit Lambic beer brewed with the help of a wild fermentation process to generate the most flavored taste to please genuine beer enthusiasts, especially those living in the German's Bavarian region, is Lindemans Framboise. Though its ABV is far less (only 2.5% ABV), the flavor is divine and worth disbursing money on. 
Its taste and aroma have raspberry notes, making it the most satisfactory beer. So, feel its deliciousness in your mouth with caramelized flavors, but the sour-like finish also gives a pleasant touch.
6. Boon Kriek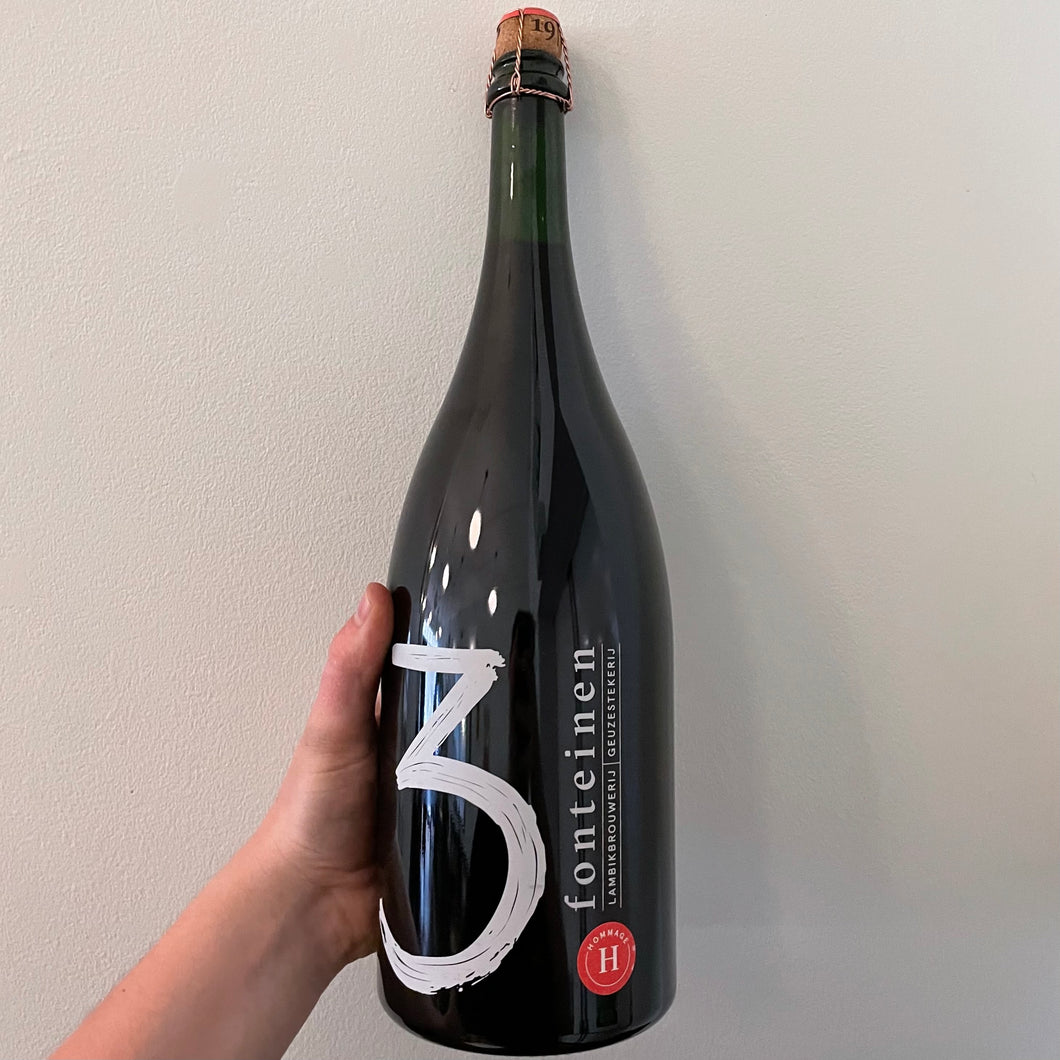 It's Boon O'Clock!
A gorgeous Lambic beer of German origin, Boon Kriek Beer, is famous for spontaneous fermentation. It's a product of Brouwerij Boon, and they take pride in producing this tasty beer with organic ingredients. Boon pours a lovely pink head with a red-like body. 
Boon Kriek is a worth-tasting beer because of its rejuvenating aromatic flavors made with conserved cherries. Also, it's a traditional mixture of bitter-sweet notes and velvety character. The overall beer profile is noticeable, so share it with your friends.
7. Oude Gueuze Tilquin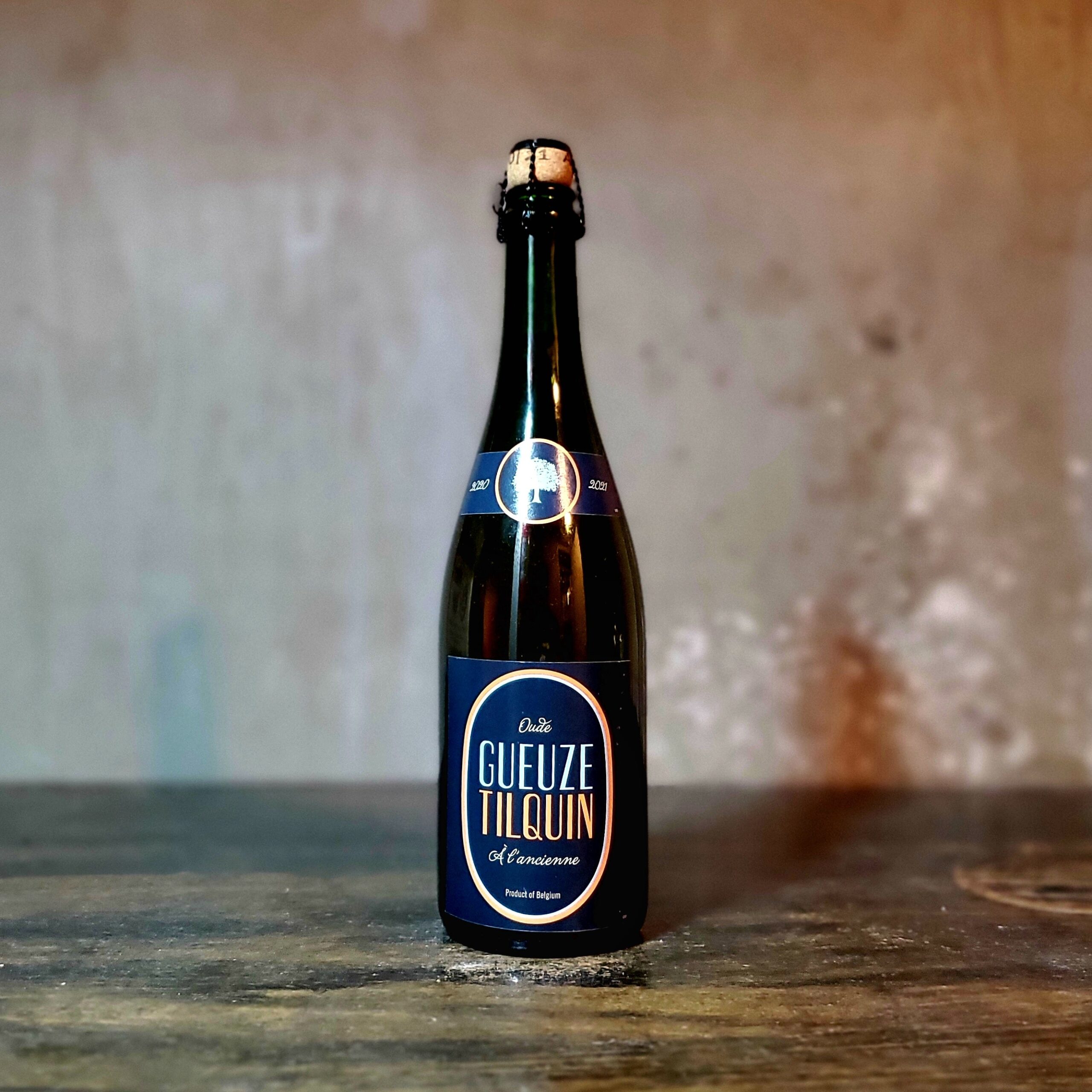 Could you believe that Oude Gueuze Tilquin is a blended version of three distinct matured Lambic beers? 
Though Oude Gueuze is unfiltered and unpasteurized, its cloudy golden appearance with an egg-white head is a treat for the eyes. It has earthiness with a hint of tartness in its aroma, but the taste is better than other Lambics. 
It may remind you of a classic combo of sweetness and sour flavor with a pinch of citrus fruitiness. Oude Gueuze offers a medium-bodied feel with good carbonation. It's a silky, smooth beer that can make your event worthwhile.
8. Cantillon Fou' Foune Beer
Enjoy a whole new level of deliciousness with Fou' Foune this summer. It's good if you have already tried other beers from Cantillon, but Fou' Foune's cloudy orange color with a fluffy head is something you don't want to miss out on.
The flavor profile is complex because of various flavors, such as apricot jam, sweetness, and tartness. It's a juicy Fruit beer that feels dry in the end, but the taste is rejuvenating.
9. St. Louis Premium Framboise
You aren't a true beer lover if you haven't tried St. Louise Premium Framboise yet!
The beer's aroma is mildly sweet. It pours a ruby-red color, and a well-shaped pinkish head complements it perfectly. The tangy flavor flawlessly blends with raspberry notes. It's a sour Framboise with a velvety feel. Also, serve it alongside different dishes to heighten your meal's taste, such as chocolate, vanilla, cheese, and dessert.
10. Allagash Coolship Red
It is your chance to experience Allagash Coolship Red. It's a gorgeous Fruit Lambic made by experts in the brewing industry. To get this unusual flavor, Allagash combined raw wheat with whole-leaf hops. The excellent maltiness of Pilsner is a bonus. However, its reddish hue makes its profile even more attractive.
Beer lovers can't help but fall in love with the yeast funk flavor and raspberry notes with the perfect dose of tartness. But what makes it remarkable is its intense sour taste on the palate, followed by a raspberry flavor. So, why wait any longer? Grab a glass of Allagash Coolship Red to up your drinking game. It'll be worth it.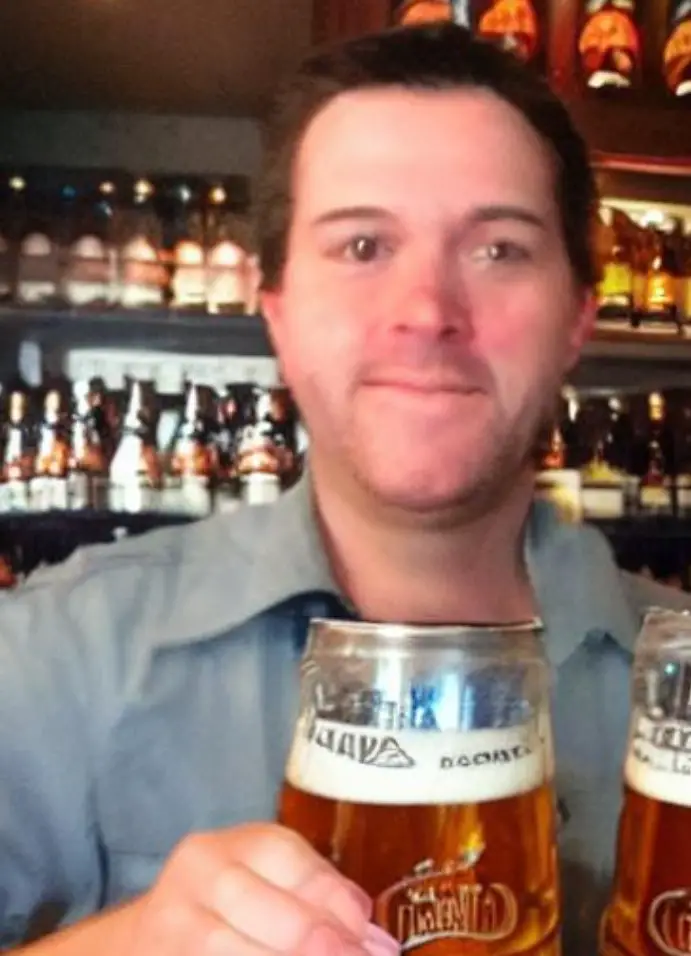 I am a passionate beer connoisseur with a deep appreciation for the art and science of brewing. With years of experience tasting and evaluating various beers, I love to share my opinions and insights with others and I am always eager to engage in lively discussions about my favorite beverage.