Malta is a small Mediterranean country with an exotic beer scene. It is a fusion of traditional and modern brewing techniques that enables visitors to uncover distinct flavors. The nation has a long history dates back to the 16th Century era of Knight St. John, who introduced Maltese to brewing methods.
You can also learn about beer festivals and events held by Malta every year, so visit the place and unleash your taste buds with these top ten exceptional Maltese beer brands. 
1. Cisk Lager
The pride of the Maltese beer industry, Cisk Lager, is a tasty beer with tempting flavors and enjoyable aromas. This golden-colored beer was first launched in 1928. It has a frothy white head that dissipates within a few minutes. 
The flavors offer light malt, citrus, mildly floral, and mild hops with a smooth texture and good carbonation. Its mouthfeel is refreshing. The beer has a 4.2% alcohol content. Overall, Cisk Lager does its job and provides a flavorful taste.
2. Stretta Indian Pale Ale No. 1
Like Cisk, Stretta is among the prominent beer brands in Malta. The Indian Pale Ale No. 1 beer of Stretta is refreshing with a transparent deep amber body and a short-lived fluffy white head.
The hoppy, crisp, and tempting character of this outlandish IPA lures millions of beer enthusiasts around the globe. Its aroma of citrus further adds flavor to the beer profile. The taste is different and feels pleasant on the palate with visible carbonation. Moreover, it has a strength of 6.3% alcohol by volume.
Stretta IPA is one of a kind, so grab your pint and feel this flavorsome beer on your next trip to Malta.
3. Blue Label Ale
Simonds Farsons Cisk is a renowned brewery in Malta. Its Blue Label Ale is an English Pale Mild Ale with a strength of 4.7% ABV. The beer has a dark brown body with a decent tan foamy head. It is persistent and leaves a generous amount of lacing behind. 
The nose suggests chocolate and caramel malt with a hoppy character, while the taste is surprisingly smooth, sweet, and mild because of fermented yeasty notes.
It is a well-carbonated, crisp, and smooth brew with a medium body and clean finish. Consider it a perfect thirst quencher for the summer season.
4. Tar Robust Porter
Tar Robust Porter is a delicious porter from The Phoenix Raw Beer. It is among the leading beer brands in Malta. Tar Robust pours a deep dark brown color, but its foamy head retention is low. However, the flavors offered by this tasty beer are mind-blowing, with lovely aromas.
The smoky character and roasted malt taste will surely ignite your taste buds. It feels slightly heavy on the palate, but Tar Robust is a well-balanced beer with a standard 5.1% alcohol content. 
So, sit back, relax, and enjoy a few moments with this delightful porter.
5. Lord Chambray San Blas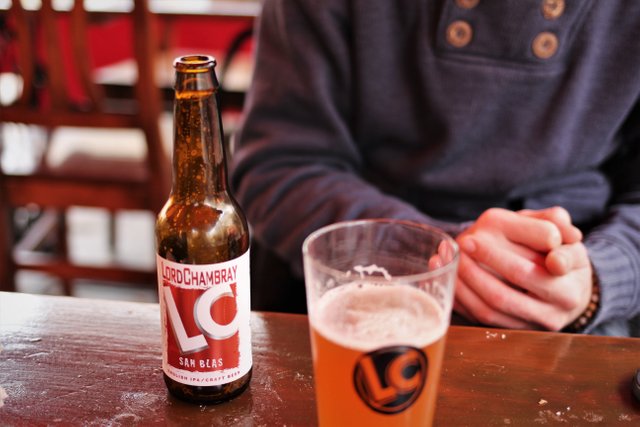 The English IPA brewed with a beautiful blend of Amarillo and Cascade hops is one of the most-sold beers in Malta. Lord Chambray San Blas tastes superb with a transparent light copper body and a beige head that retains till your last sip.
Its aromatic flavor of tropical fruit, guava, honey, and floral notes is worth tasting. The mouthfeel is nice-flavored and smooth with decent carbonation. It finishes slightly bitter, but its overall appearance, taste, and character are incredible. You should add this to your bucket list!
6. Traditional Shandy
The company, Simonds Farsons Cisk, offers various flavorful beers to quench the thirst of beer enthusiasts, but only a few beers make their place in the beer industry. One is Traditional Shandy, a fruit and field beer by Simonds Farsons. It has a strength of only 2.2% alcohol by volume.
The smell of Shandy suggests lime, lemon, and malt, but the taste offers a citrus, lemon, and lime touch with a soft breadiness and a mild hoppy character. It is a well-carbonated beer with a light body and clean finish. The feel is crisp and smooth. Also, you can taste it with your favorite Maltese food to enjoy the meal.
7. Rubin Double Ale
Do you like Belgian Trappist-style beers? If so, Rubin Double Ale is the perfect option for you. 
The beer has a rich, full-bodied feel and a pleasant aroma. It is a year-round beer with biscuity malt sweetness and hoppy bitterness. The finish is smooth, and the aftertaste is fantastic.
Rubin Double Ale is a refreshing beer, so throw a party and surprise your friends with this Dubbel beer. 
8. Farsons Hopleaf Pale Ale
Hopleaf Pale Ale is the first English Pale Ale beer brewed by Farsons. It is a blend of traditional and modern brewing culture. The light-straw body with a nice-looking foamy head adds a lovely touch to its appearance.
The beer gives full-bodied flavors, such as biscuit malt and hop resin, leading toward a classic combo of malt sweetness and hoppy bitterness. Hopleaf is a well-balanced and well-carbonated beer with a clean, smooth mouthfeel and a mild bitter finish. 
9. Farsons Lacto
A Milk Stout with caramel and roasted malt taste, Farsons Lacto is another tempting beer from the small Caribbean country. It has a dark color with a foamy head that retains average. Farsons Lacto offers aromatic flavors of roasted malt, caramel, coffee, and lactose. 
The lactic tones of this beer make it perfect for breakfast, but you can consume it whenever you want. Stout fans will love its creamy, smooth taste, so don't miss out on this Farsons Lacto beer.
10. Cisk Chill Berry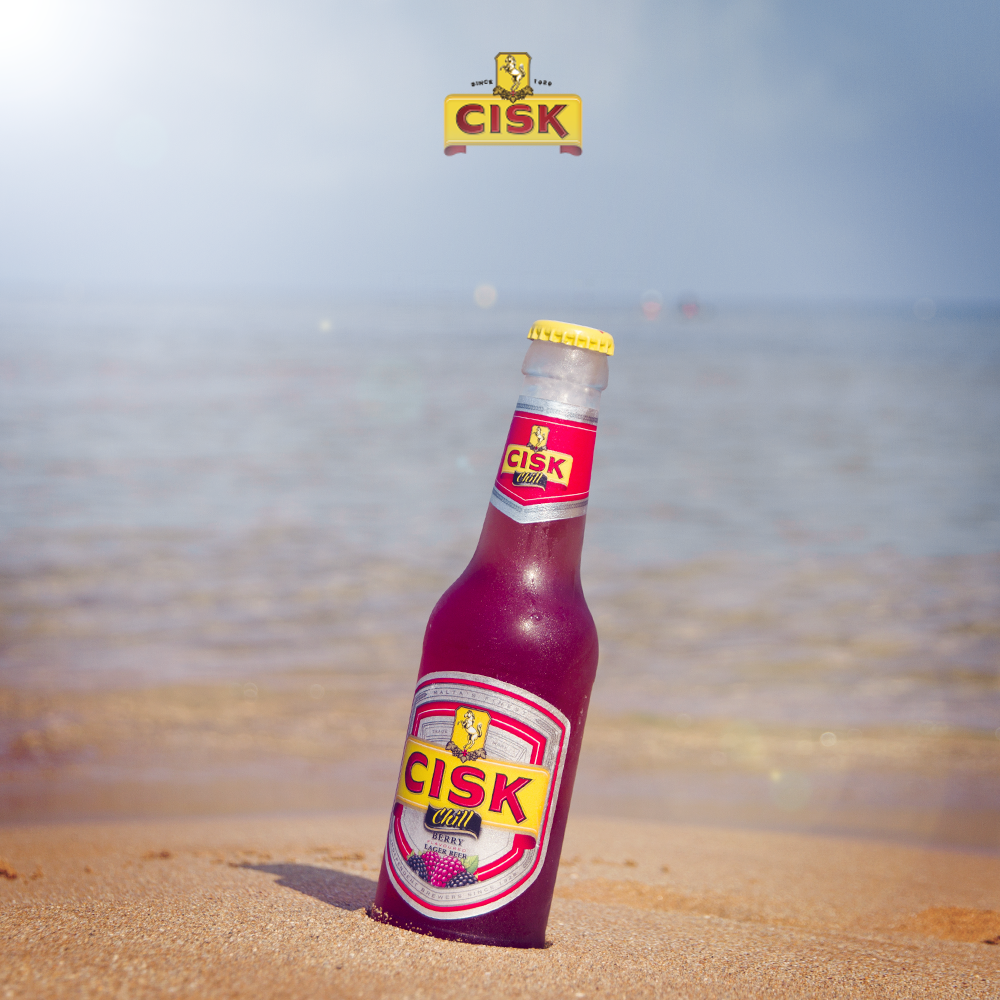 Cisk Chill Berry is another refreshing beer from Simonds Farsons with fruity flavorings and a pleasant scent. The strength of Chill Berry is 4% ABV. Its body is pinkish amber with an off-white bubbly head that diminishes quickly. 
The beer offers the aromatic flavor of berries, malt, and fruits. It gives a smooth mouthfeel with average carbonation. Chill Berry is among the most-consumed fruity lager beers with a delightful texture. So, why wait? Serve this beer in a tulip or shaker glass, and enjoy a hot day with your friends.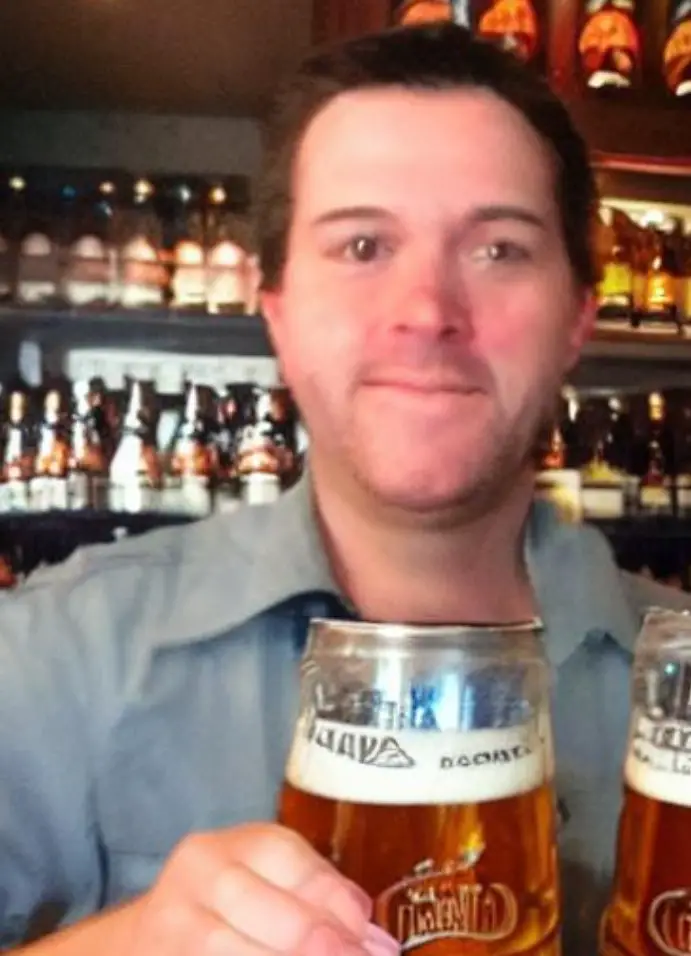 I am a passionate beer connoisseur with a deep appreciation for the art and science of brewing. With years of experience tasting and evaluating various beers, I love to share my opinions and insights with others and I am always eager to engage in lively discussions about my favorite beverage.