Modelo Especial started with its humble beginning in 1966. It has now earned global recognition for being a very good beer. Modelo Especial had to go through many obstacles to achieve its name to what it is now. It was founded in Mexico and was made to be a one-of-a-kind beer-drinking experience that was original and authentic. 
It was made as a simple pale lager at first but has now earned popularity by breaking borders and cultures. True beer enthusiasts have been enamored by this beer and have a special place in their hearts for its flavor profile. In this article, we will be discovering and uncovering the multi-faceted brand, which is Modelo Especial. We will be going as far back to appreciate its legacy while also acknowledging its achievements, including international appreciation.
Brief History 
The Grupo Modelo group had the idea of forming a beer brand in 1966, so they decided to launch Modelo Especial as a traditional Mexican beer. Grupo Modelo being a large company in Mexico, was already a well-established beer-producing name. Them being the ones to introduce Modelo Especial helped it gain polarity very fast, so it became a fan favorite soon after its release.
Modelo Especial is a pale lager that is popular for its refreshing taste and clean crispness to it. The beer is also rightfully popular because it uses high-quality ingredients in its brewing process. The beer is known far and wide for its golden hue, perfectly balanced flavor profile, and moderate to mild alcohol content.
It took a few years for Modelo Especial to gain international momentum, but it managed. It has now become one of the most successful beer brands originating from Mexico, which has transcended borders and earned its place internationally. The beer, having won many awards for quality, has a nice smoothness to it as well. 
What Type Of Beer is Modelo Especial?
Modelo Especial is known as a pale lager which is indicated by a golden hue in the color of the beer. It also includes a mild flavor profile and is considerably low in terms of bitterness. Since it is a pal lager, it is renowned for its crisp and fresh taste. Even the alcohol content in a pale lager is relatively low. This makes it a good category of beer to enjoy for those who like their beers light and airy.
This is primarily why Modelo Especial is popular amongst its centered audience. As part of the larger category of beers, pale lagers like Modelo Especial are included. Lagers are crisp and fresh because they are fermented at low temperatures. This helps the beer maintain a clean taste which makes the entire experience very light.
What Does It Taste Like?
Modelo Especial is a pale lager that can be applauded for its balanced taste palate. When the beer is not so traditionally hard and heavy, the flavors and mistakes in it can tend to pop out more. This is why it might be hard to make a balanced beer if it's a pale lager. 
From Modelo Especial, a mild but sweet balance of malt should be expected as it gives off hints of caramel and bread the more you indulge in it. Some people don't like an overly malt-like flavor, so this can be perfect. While the hops can be overwhelming in most beers, pale lagers use them very smartly. 
They use the hops to make the bitter elements in it a little subdued and mild. This helps make the beer not too sweet as it creates a balance from the malt. But at the same time, it ends up not making the beer too bitter as well. This ends up making the entire beer just perfectly crisp and fresh.
A lot of people also can distinguish a significant amount of grain when consuming a pale lager. This is similar to the taste of cereal or even crackers. This is what adds to the beer being refreshing. Modelo Especial's crisp and energizing quality is one of its distinguishing qualities. This sensation is a result of the greater carbonation levels and relatively light body, which makes it a great option for satisfying thirst.
This beer is clean, which can be suitable for anyone who only drinks beer on social occasions as it's not too overpowering. A lot of lagers also depend on some fruity flavors, but Modelo manages to keep the fruitiness subdued. This helps the malt and hops to be the flavors to have all the spotlight to themselves. 
Ingredients
The main components of Modelo especially are water, barley malt, rice, yeast, and hops. This mix of flavors is what gives the beer that distinct flavor.
Calories
It contains about 145 to 150 calories per 12-ounce serving.
Alcohol Content
Modelo Especial typically contains 4.4% to 4.6% alcohol by volume (ABV). This amount of alcohol is typical for many pale lagers and adds to Modelo Especial's well-balanced and approachable character.
How Much Does Modelo Especial To Get Drunk?
Weight, gender, age, and tolerance are a few variables that can affect how many Modelo Especial beers it takes to get intoxicated.
Is It Healthy?
When evaluating the healthiness of any alcoholic beverage, including beer, it's vital to take into account a variety of criteria, such as calorie content and moderation. "Healthiness" can be a subjective and nuanced concept.
Price
Usually, the price of a Modelo Especial 24-pack falls within the range of USD 29.98.
Conclusion
This beer has captured the hearts of true beer lovers, who are particularly fond of its flavor profile. We have learned about and explored the many facets of the Modelo Especial brand in this review. It was important to appreciate its legacy and to recognize its accomplishments, which include recognition on a global scale.
We have to note that alcohol consumption should be done moderately. This helps a drinking experience not hinder your well-being and overall health. As far as Modelo Especial is concerned, the brand should be appreciated more for transcending borders and making its name.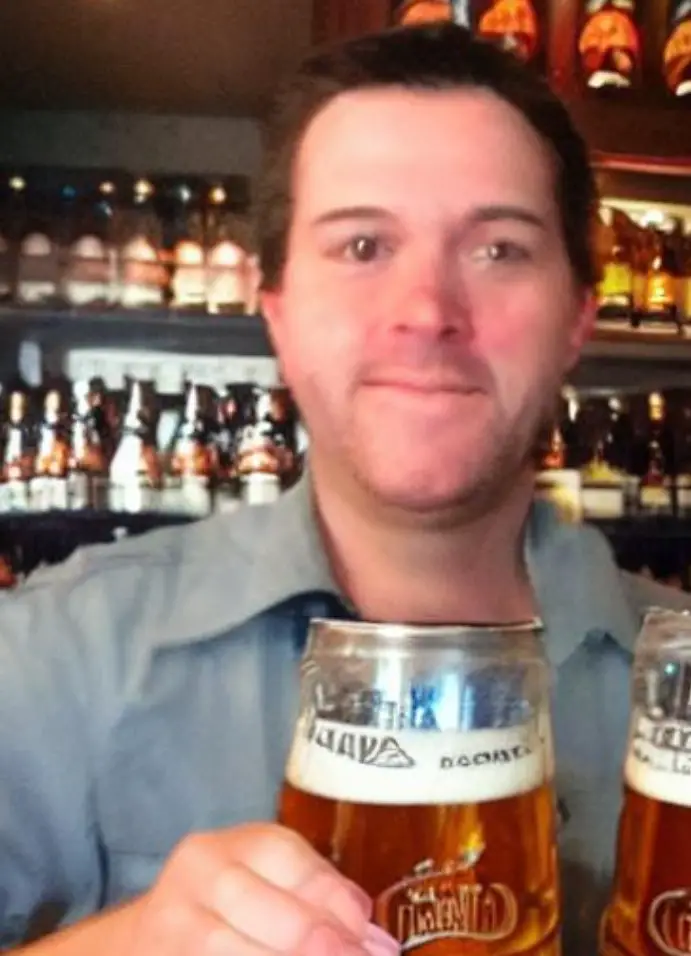 I am a passionate beer connoisseur with a deep appreciation for the art and science of brewing. With years of experience tasting and evaluating various beers, I love to share my opinions and insights with others and I am always eager to engage in lively discussions about my favorite beverage.