Though Moldova is a developing country in Europe, it still has a vibrant beer culture with several quality flavors brewed with local and imported ingredients. It dwelled between Romania and Ukraine, two geographically influential countries. 
Even though wine is the priority of Moldovans, the beer scene has been dramatically boosted in the recent past. So, check out the top ten unique beer brands from Moldova and pick your favorite one. 
1. Chisinău Blondă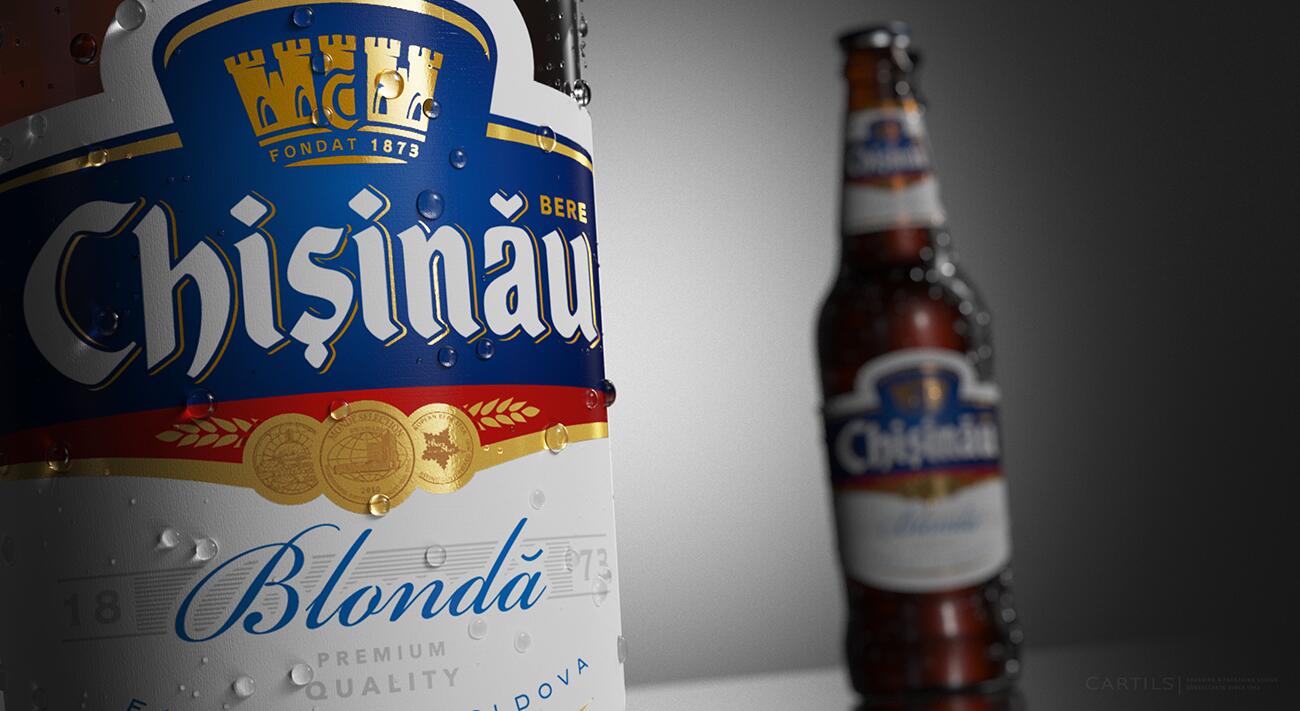 Chisinau dominates the Moldovan beer industry by producing top-quality flavors. From refreshing lagers to smooth, creamy stouts, it has beers for every enthusiast. Among all variants, Chisinau Blonda is the lightest and most refreshing version. It is an International Pale Lager with a strength of 4.5% ABV. Blonda pours a transparent orange color with a dense white head.
The light fruity and pale malt aroma with earthy hops and bready malt flavor elevates the flavor profile. It feels smooth on the palate with a slightly dry and bitter finish. Serve this tempting thirst-quenching beer on a hot day to enjoy your time to the fullest.
2. Litra Firestarter
Are you searching for a Hopfenweisse in Moldova? You are at the right place!
Litra Firestarter is a Wheat Ale with a colorful appearance and long-lasting pleasant taste. It contains 7% alcohol content. The beer offers a hazy golden/orange body with a small white head of foam. It smells exceptionally good with hoppy bitterness and roasted malt flavor with a subtle hint of spices, including clove.
The mouthfeel is creamy with low carbonation and a hoppy finish. Litra Firestarter is an incredible beer to taste in the country, so try it immediately or add it to your bucket list.
3. Elvis Russian Imperial Stout
Did anyone say stout? Say no more!
Elvis Russian Imperial Stout is one of the creamiest beers with an elegant appearance that you can drool over. It pours a deep black color with a brown head. The traditional coffee chocolate aroma and roasted malt taste make this flavorful beer more delicious. It has a 9.8% ABV.
It is a medium-bodied stout with a slightly sour and bitter aftertaste. The carbonation is lively for the style. Elvis Russian Stout is an excellent choice for night parties, so grab a glass and forget your worries.
4. Lvivska 1715
Though 1715 is a renowned Ukrainian beer brewed by Lvivska, it is widely available in Moldova. It is a European Pale Lager with a dark golden body and a thin white head that retains for a few seconds. It contains 4.7% alcohol content.
The aroma suggests grain and corn malt, while the taste reflects the nose. It is a full-bodied beer with high carbonation. The refreshing malt flavor feels smooth on the palate with a soft finish. If you are in Moldova and want an international beer to beat the heat in summer, 1715 will be your best option.
5. Lumencraft (Aircraft) IPA
Lumencraft IPA is a popular beer among Moldovans. The hazy copper body with a fluffy medium-sized off-white head elevates the appearance of this tempting IPA. It has a strength of 4.9% ABV.
It suggests an intensely hoppy and citrusy aroma with a blend of biscuit malt and crisp piney hops. Though the metallic touch is present in the flavor profile, the taste is pleasant. Lumencraft is a highly drinkable beer with a smooth finish and a lingering aftertaste. It can be an ideal IPA to satisfy your cravings.
6. Sunstone Alehouse Silky Surf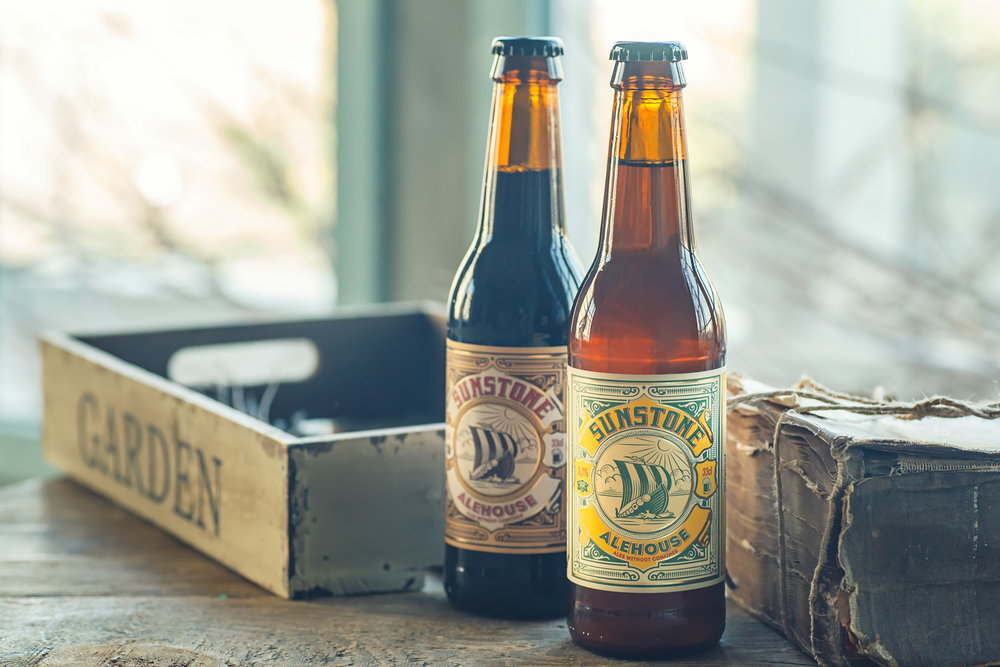 Whatever the weather outside is, Sunstone Alehouse Silky Surf can keep you happy and satisfied from the inside. It is a coffee milk stout with a strength of 6.4% alcohol by volume. With a black body and small tan head, the aromatic flavors of lightly roasted malt, coffee, chocolate, and fruity notes increase the value of this creamy stout.
Medium body, soft carbonation, and sticky texture further enhance the beer profile among connoisseurs. It finishes smooth but slightly dry. However, the flavor of Sunstone Silky Surf is worth tasting. 
7. Obolon Premium
Obolon Premium is another crisp and refreshing Ukrainian Pale Lager available in Moldova. The new bottle design and label add beauty to its appearance. It pours a translucent golden color with a medium-sized white head of bubbles. The head retention is average.
It offers a barley malt aroma combined with spicy hops. The hoppy bitterness is decent for the style, while the taste matches the nose. It is a light-bodied Premium Pale Lager with average carbonation. You can serve it in a Lager glass to uplift its elegance. It is crushable and enjoyable at an affordable price. 
8. Labrewtory Ariana Single Hop IPA
Synonymous with irresistible deliciousness, Labrewtory Ariana Single Hop IPA is another Moldovan beer with a transparent amber body and a creamy off-white head. It has a 5.8% alcohol content.
Get ready to feel the fresh hoppy aroma with a complex flavor profile. The smell of citrus, fruits, biscuit malts, and grassy hops enhances the taste. It is a medium-bodied IPA with moderate carbonation, making it a well-balanced beer. Also, Ariana pairs well with Moldovan dishes, so serve this enjoyable Indian Pale Ale in a pint glass and cherish your time with quality flavors.
9. Beermaster Celebrator
How many of you are searching for a Doppelbock in Moldova? You can try Beermaster Celebrator. It is a flavorsome beer with a complex flavor profile and a strength of 12% ABV. With a ruby body and beige head, the aromatic flavors offer dark fruits, dark malts, and spicy hops. 
It is a well-balanced Doppelbock with a smooth, tasty mouthfeel and a pleasant texture. Beermaster Celebrator is an elegantly crafted beer, so don't miss your chance to taste it if you are in Moldova.
10. Silva Strong Dark Lager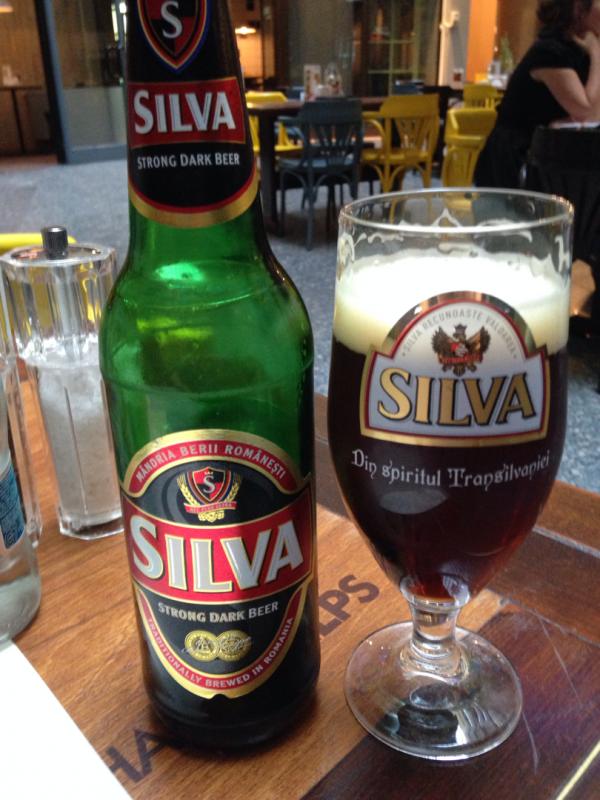 Another international beer brand available in Moldova is Silva Strong Dark Lager. It is a Romanian Dunkler Bock with 7% ABV. The beer pours an amber color with a beige head. 
With fermented cherry fruit, roasted malts, prunes, yeast, dark herbal malts, nuts, and a dark fruity aroma, the taste of Silva follows the nose well. The beer is medium-bodied with average carbonation and a creamy finish. It is an absolute delight!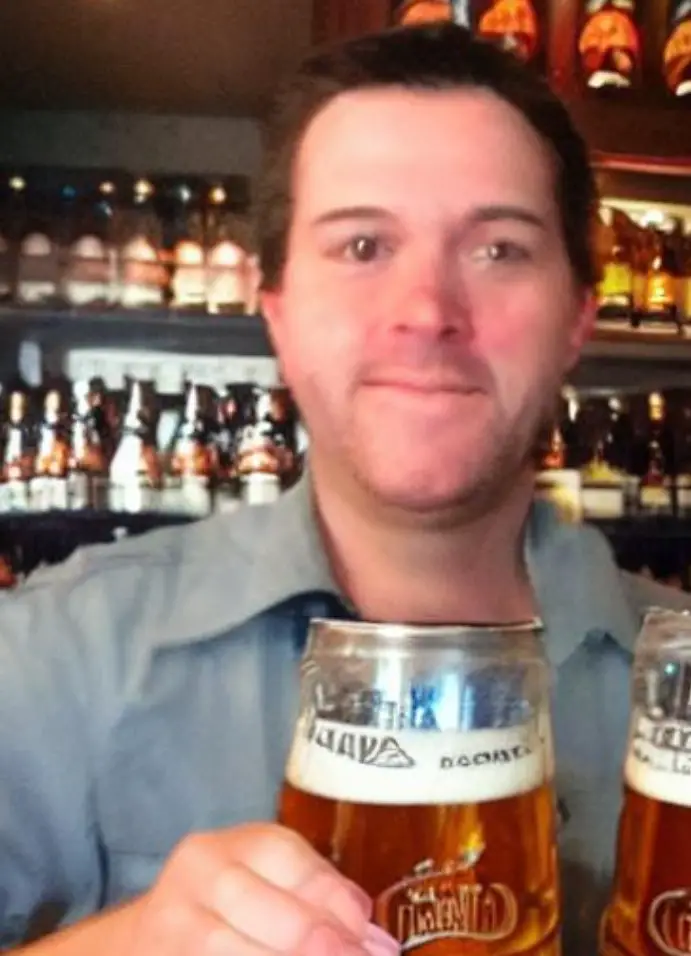 I am a passionate beer connoisseur with a deep appreciation for the art and science of brewing. With years of experience tasting and evaluating various beers, I love to share my opinions and insights with others and I am always eager to engage in lively discussions about my favorite beverage.