When people are questioned about their first experience drinking beer, many people acknowledge that they didn't particularly like it. We need to examine how our taste buds react to various flavors in order to understand why. According to Renegade Brewing (2023) there are five different flavor categories that can be identified: sweet, sour, salty, savory (also known as umami), and bitter (2023). That last group includes both beer and coffee, which are both popular beverages. The cells in your taste buds are tuned to respond to these diverse sorts of flavors. They communicate what you're consuming to your brain stem via your nerves.
Here are the Top 10 Most Popular Asian Beers. But before we get into it, what's "the most popular Asian beer"?
A popular Asian beer is something that we can consider to be "most liked" by many. In this article, we will examine the fabled beers, including its history, production location, ingredients, retail, and delivery choices, comparable beers, serving ideas, and answers to questions like "which beer is the most popular in Asia?" Or "the beer brand that owns the last spot?" Find out in this article!
Top 10 Most Popular Beers in Asia
1.) Heineken
One of the most popular lagers in the world is produced by the Dutch brewing company Heineken. People from all over the world enjoy drinking their well-known Heineken lagers.
2.) Tiger Beer
Tiger offers a very refreshing flavor and a crisp golden-brown hue. It was brewed to the highest standards using the best hops and malted barley.
3.) San Miguel
San Miguel has made investments outside of its core business, including in the food and beverage industry. Among the most iconic beers in the world is San Miguel.
4.) Carlsberg
Grain and sweet malt characteristics may be found in Carlsberg, combined with a trace of subtle hop bitterness. The beer has a medium body and a slightly smooth or fluffy mouthfeel.
5.) Budweiser
A blend of premium hop types and the best barley malt is used to make the medium-bodied Budweiser beer. The Labatt Brewing Company holds the license, produces it, and distributes it across Canada.
6.) Asahi
Asahi beers are prepared with rice and malted barley, just like American lagers. The outcome is a beer with a light color and flavor character.
7.) Guinness
Guinness is well known for its thick, creamy flavor, which works with nitrogen to create a frothy texture. Roasted hops, barley, water, yeast, and years of painstaking planning are all needed to make a Guinness beer.
8.) Tsingtao
Tsingtao is a German-style blonde lager or pilsner (which is Czech), produced in China by a joint venture between England and Germany
9.) Kirin
Kirin is a mild pale lager with few calories. It just has 95 calories and a 3.3% alcohol content. As a result, it is a simple beer.
10.) Kingfisher
The best hops are used in Kingfisher, a clear, crisp, and refreshing lager, to give it a little bitterness and earthy aromatic flavors.
1. Heineken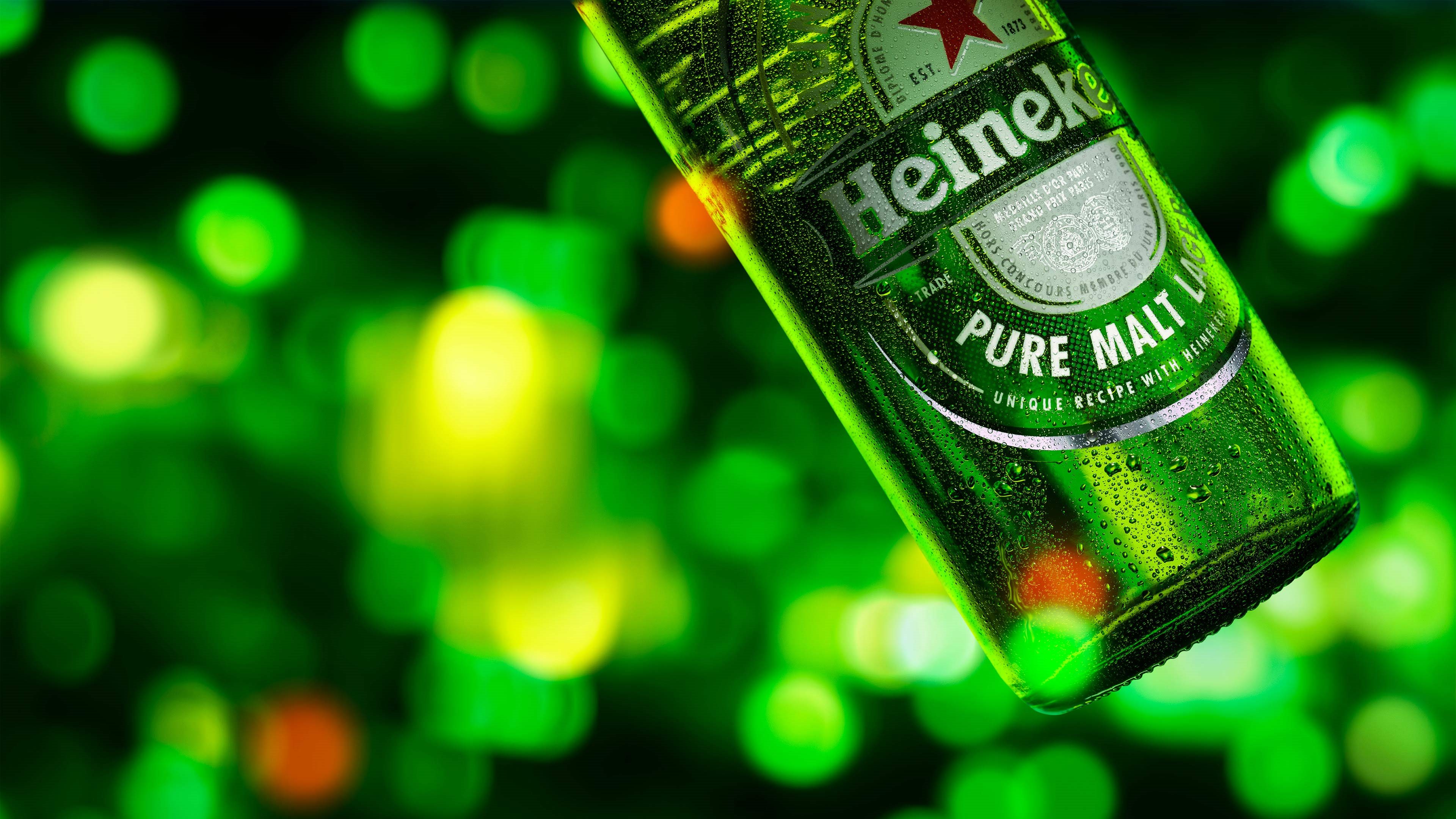 Let's start off with the most popular beer in Asia. Heineken is a superior brand of beer that cannot be compared to other varieties. Heineken beer has established itself from competing brands for years by sustaining its distinction. Heineken has a sharp effervescence which thus offers it a fruity, fresh flavor and a moderately bitter aroma.
Heineken (pronounced [ˈɦɛinəkə(n)]), is a 5% alcohol-by-volume pale lager beer made by the Dutch brewing company Heineken N.V. It is packaged in a green bottle with a red star. According to the recent survey of campaignasia.com, specific APAC markets where Heineken is number 1 are Australia, Indonesia, New Zealand, Singapore, Thailand, and Vietnam.
The owner of Heineken, Gerard Heineken, had a vision that began with a tenacious commitment to product excellence. In its more than 150-year existence, the company has never faltered from that dedication. Heineken's reputation for excellent caliber across the globe is a result of this consistency. Customers trust that every bottle of Heineken they buy adheres to this strict standard. The secret of Heineken's success? Quality, consistency, and brand message. Heineken is mindful that beer is fundamentally a social virtue. The concept of sharing a beer with someone is generally a good one.
2. Tiger Beer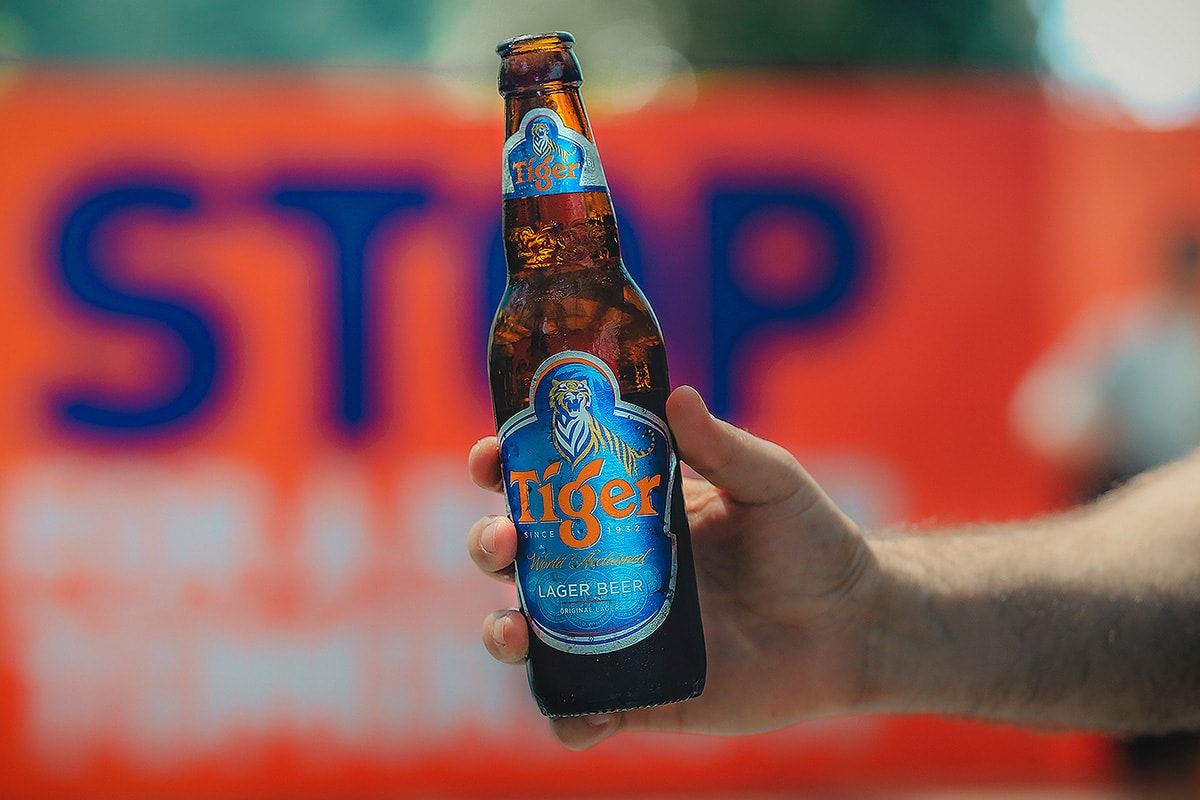 Tiger Beer has quite a light straw color, a delicate, beady flavor, and a subtle touch of tropical fruit. It is a refreshing, full-bodied lager beer. When poured chilled, it has a bright, crisp finish, a supple texture on the palate, and an immediately perceptible malty flavor.
Tiger delivers a powerful punch, as its name implies. The best-selling beer from Singapore, a small Asian country, was introduced in 1932. As Asia's second-best beer brand, it is owned and operated by Asia Pacific Breweries Ltd, formerly Malayan Breweries Ltd. But as mentioned earlier, According to Nesbit, B. (2021), Heineken, a Dutch brewing behemoth, has always contributed to the development of this enduring brand (2021).
Today, Tiger Beer is manufactured in 11 multiple countries and is marketed in more than 70 different nations, from the US and the UK to China, a market that is rapidly growing. Furthermore, the beer has received numerous honors throughout the years, including Gold Medals for "International-Style Lager" and "European Style Pilsner" in the World Beer Cup's 2004 and 2010 iterations. Since the 1930s, the beer has been sold with the slogan "There's always time for a Tiger." British novelist Anthony Burgess, most famous for his work on A Clockwork Orange, named the first book in his 1956 Malayan trilogy, "Time for a Tiger," after the catchphrase of the perennial beer.
3. San Miguel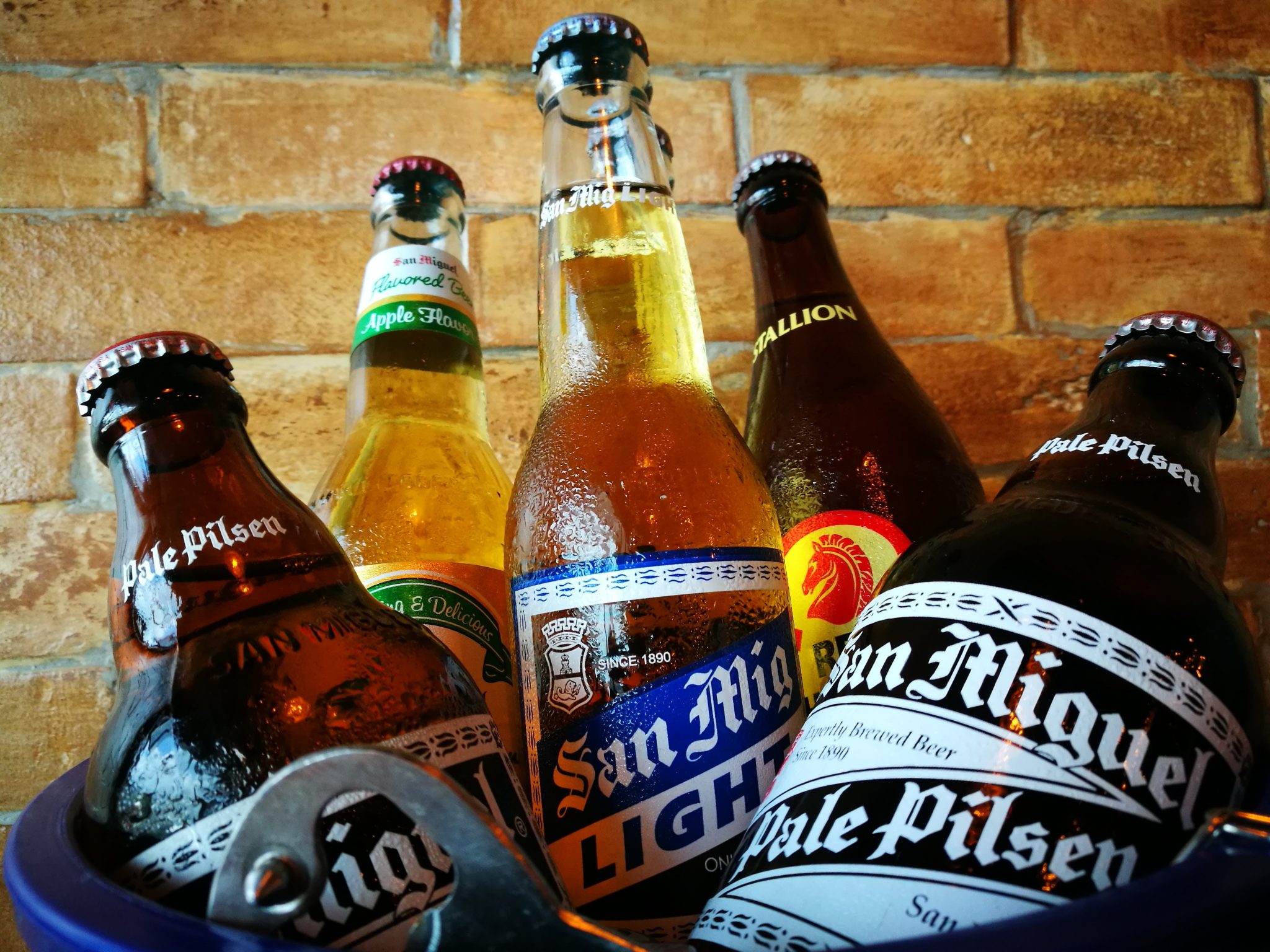 If you're looking for something refreshing with great taste, then this one's perfect for you. A stronger mid-range 5% lager with a refreshing full body and decent taste. San Miguel is a light lager-style beer with an ABV of 4.5%, making it an excellent choice for people who are seeking a drink that isn't as strong or flavorful but still has a low alcohol content. Due to the use of quality ingredients such as barley, wheat, and hops, the beer has a medium bitterness, a spicy aroma, and a light golden color.
San Miguel Pale Pilsen, a Filipino pale lager made by San Miguel Brewery, is what is represented by "San Miguel Beer" (a subsidiary of San Miguel Corporation). The original San Miguel Brewery, which was renamed San Miguel Corporation in 1964, was founded by the brewery in San Miguel, Manila, in 1890. It is the most popular beer in the Philippines and Hong Kong.
It is referred to as in Chinese commerce. In 1946, San Miguel Brewery introduced San Miguel Beer to Spain. San Miguel Brewery carved off the Spanish rights in 1953, creating the separate Mahou-San Miguel Group that is still in active development. Furthermore, San Miguel is the 12th largest brewer in the world, and one of the top 10 beer companies in Asia-Pacific, San Miguel Brewery Inc. continues to dominate its home market with a total market share of more than 90%. It continues to expand and solidify its presence abroad, making its goods available in more than 60 nations and territories. No wonder why they made it into our 3rd spot.
4. Carlsberg
Carlsberg, presumably best known for its titular lager beer, makes a wide range of beers. The Copenhagen-based firm runs 75 breweries in 33 countries, employs over 40,000 people, and generates thousands and thousands of brands, including a well-known Brooklyn lager. If you seek a sweet touch, Carlsberg's the one. Carlsberg has a 5% alcohol content which produces a golden color with a substantial head of white foam. White bread, biscuits, cereal grains, and some sweet barley are the main aromas. Grain and sweet malt flavors are present, along with light hop bitterness. The mouthfeel of the beer is a little slippery or fluffy, and it has a medium body.
According to Walinski, C. (2019), Carlsberg is over 170 years old now. In 1847, J.C. Jacobsen established Carlsberg outside of Copenhagen. The brewery was given the names Carl and "bjerg," which means "hill" in Danish (2019). The Carlsberg Group, the Carlsberg Research Laboratory, three foundations, and two museums are currently included under the Carlsberg name today.
However, Carlsberg has acknowledged its poor reputation and has acknowledged that, despite years of iconic advertisements claiming their namesake beverage to be "possibly the best beer in the world," it is most likely not. Consumer resentment and declining sales have given rise to a makeover. But conquering it to our 4th spot, according to Ray, S. (2018), Carlsberg, as a fact, is "the fourth-largest brewing company in the world with 140 beverage brands in 150 countries, using advanced sensors and analytics to more quickly map out and predict flavors. And it's all aided by a move to the cloud to help speed along the company's "Sail'22" growth strategy and better contend with increased competitive pressure." (2018). No wonder why they were able to be this famous.
5. Budweiser
A flavorful crisp of American-style lager? Budweiser it is. Budweiser beer is a medium-bodied brewed with the best barley malt and a blend of premium hop varieties. It is licensed, produced, and distributed in Canada by Labatt Brewing Company. It is also an AB InBev company that produces an American-style pale lager under the name Anheuser-Busch. One of the most popular beers in the US, Budweiser, was first offered in 1876 by Carl Conrad & Co. of St. Louis, Missouri.
According to Budweiser's statistical profile, as of 2022, 36% of U.S. beer drinkers say they like Budweiser. However, in actuality, among the 88% of U.S. respondents who know Budweiser, 41% of people like the brand. What is the usage share of Budweiser in the United States? All in all, 32% of beer drinkers in the United States use Budweiser. Forber (2023) stated that the purchase of Anheuser-Busch by Belgium's InBev in 2008 resulted in the creation of the world's largest brewer.
For the 30th year in a row, Bud's volume in the United States decreased, while AB InBev has seen significant growth for the brand abroad. Outside of the US, brand sales increased by 10% and by 5.3% globally in 2018, with China, Brazil, and the U.K. leading the way. In Brazil, sales increased by more than 25%. With an estimated five billion social media impressions during the 2018 FIFA World Cup Russia, Budweiser was the most talked-about brand worldwide (2023).
6. Asahi
Looking for a Japanese rice lager? Asahi Super Dry Beer fits the shoe. A Japanese rice beer called Asahi Super Dry Beer. Asahi beers are prepared with rice and malted barley, just like American lagers. The outcome is a beer with a light color and flavor character. According to Draft Mag (2023), beer consumption today accounts for two-thirds of the total alcoholic consumption. We could conclude that it has a strong foundation in its remarkable history and culture. Beer is always consumed as the first drink of Japanese drinking beer as their first cheers (kampai) (2023).
Asahi beers gained popularity after being introduced to the market in 1987, attributable to their distinctive and revitalizing flavor. In addition, those who consume it do not get headaches the next day. Japanese beers like Asahi are well-liked in Japan and more than 80 other nations. Its flavor was remarkable because of the fermentation procedure.
It makes use of the Asahi Karakuchi 318 yeast line, which adds to the flavor's intensity and extreme tightness. The company utilizes cutting-edge machinery and a brewing procedure to get rid of the sugar in the barley. It produces a unique, rich, and delicately bitter flavor. Under the careful supervision of knowledgeable master brewers from Japan, the corporation has currently established breweries in the United Kingdom, China, Russia, Thailand, and the Czech Republic.
7. Guinness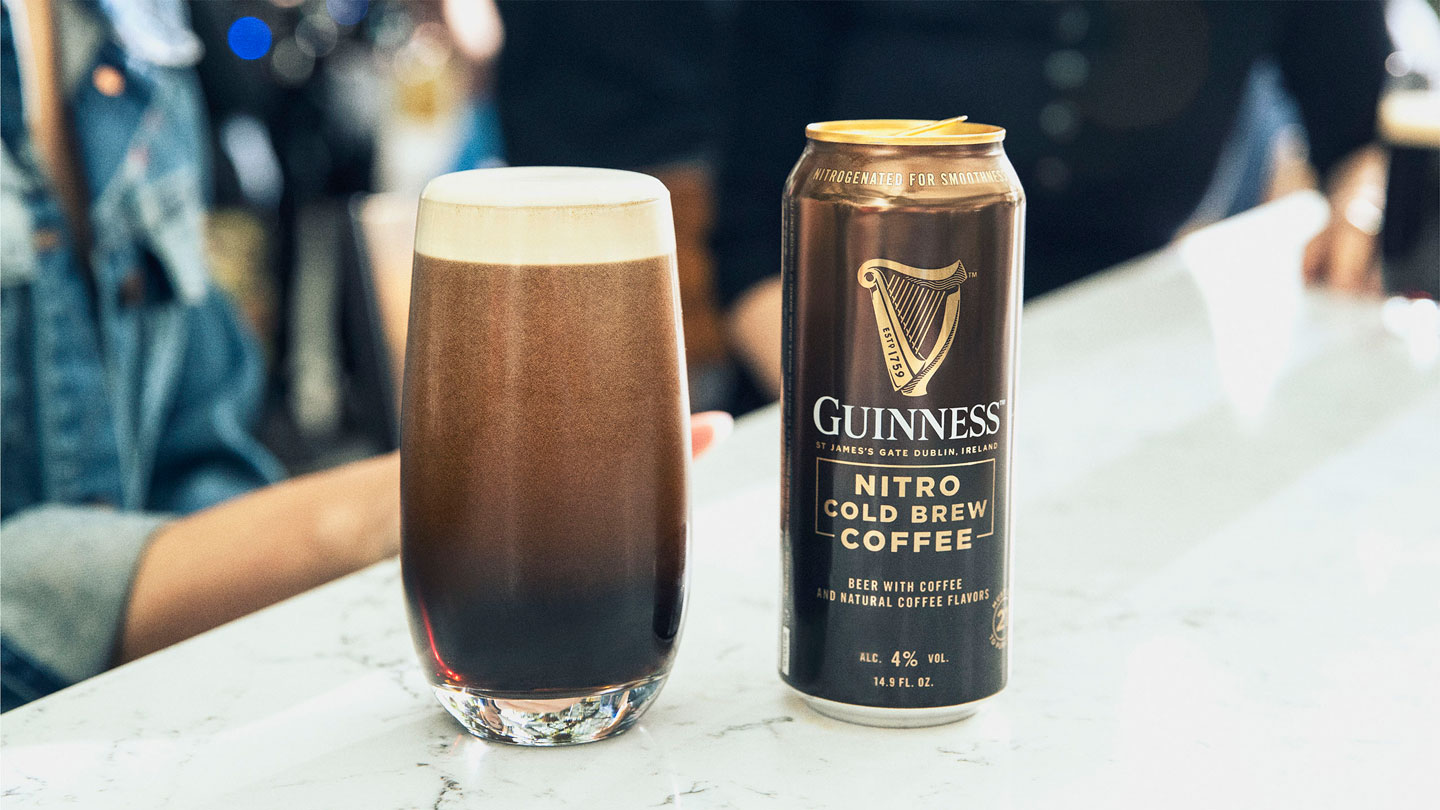 The beer is recognized for its rich, creamy flavor, which combines with nitrogen to produce a frothy texture. A Guinness beer requires years of meticulous planning, along with roasted hops, barley, water, and yeast. Irish-born Guinness is a strong beer with a dark hue and a flavor reminiscent of caramel. Moncel, B. (2022) stated that one of the most popular beer brands in the world is Guinness.
Today, Guinness is available in a number of variations and is frequently referred to as Ireland's national beverage. In many Irish bars, you can also just order "a pint of the Black Stuff." It works well with heavy meals and is frequently used as an ingredient in recipes for both food and beverages (2022).
Guinness is brewed and distributed in more than 50 countries across the world. From one country to the next, different types and alcohol percentages are offered. Guinness has produced a wide variety of additional beers over the course of its history in addition to these well-known variants, including a number of limited-edition stouts.
The business changed its filtration method for all variants of Guinness. These beers can be consumed by vegans since isinglass, a fish-based gelatin, is no longer used. According to the statistical analysis of Conway, J. (2022) the statistical figure depicts Guinness's global net sales growth between 2014 and 2022 in comparison to 2021, Guinness claimed a 30 percent growth in global net sales in 2022 (2022) and it rapidly increased year by year up until this year.
8. Tsingtao
A superb beer for a hot day that is light, crisp, and appropriately spicy. There should be none of this "add more hops" wank that has been going on for a while. Tsingtao is a German-style blonde lager or pilsner (which is Czech) produced in China by a joint venture between England and Germany, and it tastes precisely as it should. Tsingtao is China's most famous beer brand. That being said that it is the most well-known beer brand in China. It was first established in Qingdao in 1903 and has since earned numerous gold awards both domestically and abroad.
Due to its focus on high-end, expensive products in its international marketing strategy, Tsingtao Beer is relatively expensive there. In the United States, a bottle of Tsingtao beer costs almost twice as much as domestic beer; in Germany, it costs three times as much; and in Kazakhstan, it costs four times as much.
For instance, in Germany, a bottle of regional beer typically costs between 0.8 and 1 euro, whereas the same amount of Tsingtao beer costs about 3 euros. Tsingtao Beer is still incredibly well-liked, nonetheless. Tsingtao Beer alcohol ranks first among Asian imported beer brands in various nations. It is liked by many due to its flavor, which is well-balanced, and its pleasing scent. It has a strong, malty flavor and character.
The spring water used to make Tsingtao comes from Laoshan, a mountainous region renowned across China for the purity of its water. Because they are of such high quality, the domestically grown hops used to brew Tsingtao are also exported to breweries in Europe.
9. Kirin
"By consuming Kirin Beer, one is embracing the spirit of Japan." When brewing is done with a focus on craftsmanship, the best beer is produced. As part of the Japanese custom of "Omotenashi," KIRIN ICHIBAN strives to bring happiness to all Kirin beer drinkers. One of its pioneers created the extremely well-known Japanese beer brand Kirin Ichiban. Kirin can be the beer for you if Sapporo and Asahi are a little too light for your preferences. A few factors make Kirin one of the most unique Japanese beers available today. This is attributable to a blend of illustrious history, superior ingredients, and innovation.
For its grain bill, Kirin Ichiban utilizes mainly malted barley. Because Sapporo and Asahi Super Dry also use rice and corn, this sets them apart from their competitors. Kirin's profile is more reminiscent of its Germanic beginnings because it is an all-malt lager. Because of this, it also has greater flavor and substance. Smith, B. (2022) said that the original ichiban shibori (first press) wort filtration process was employed by Kirin Ichiban.
Most warts are twice pressed. This gets rid of the second pressing stronger, more bitter flavor. The Kirin Ichiban creates a neat and sophisticated profile, but that doesn't mean it is superior (2022). Kirin beer would be fuller-bodied and more bitter if it weren't for the ichiban shibori processing.
10. Kingfisher
Taking our last spot, Kingfisher beer. Last doesn't mean the "least" of all. Kingfisher is something. A beer that is as clear as crystal with a darker shade of amber. Straw is similar to kingfisher but a little bit darker. The skull is bone white, rough, and remarkably durable. Kingfisher has the anticipated aroma of soda crackers, cereal grains, and traces of freshly made biscuits. Towards the center, there is unmistakably a lingering sweetness of maize.
Overall, Kingfisher has a flavor that many beer drinkers find to be fairly typical of lagers. No wonder why it has a spot in our top 10 most famous beers in Asia. Since its introduction in 1978, millions of Indians have brewed and loved Kingfisher beer, the country's best-selling brew. This well-known Indian beer has a distinctive flavor and aroma thanks to the carefully chosen grains and hops used in its production. The beer pairs well with traditional Indian food thanks to its pleasant flavor, light body, and hop aftertaste.
Malted wheat and barley, together with hops, yeast, and water, are all used in the traditional English-style pale ale recipe for Kingfisher Beer. These ingredients come together to produce a golden beer with a lovely bitterness and a light fruity scent. Its 4.8% alcohol content makes it the perfect option for drinkers who prefer a lesser alcoholic beverage.
Thanks to its continual high brewing standards and unique flavor profile that sets it apart from other beers on the market, this hugely popular beer brand has won the hearts of many admirers throughout India over the years. Kingfisher Beer is certain to be a great pick, whether you're searching for something to cool off with during hot summer days or just want to enjoy some good meals with friends!
Conclusion
Lastly, whether we drink beer or not, whether we like any of these beers or not, there are lessons to be learned from the success of these companies. In everything you do, start with the dedication to achieve results with quality and authenticity, retain relevance, and communicate clearly, and consistently in all areas. If you want to succeed and create a courageous brand, it will probably be easy enough. Simple, but it's not simple.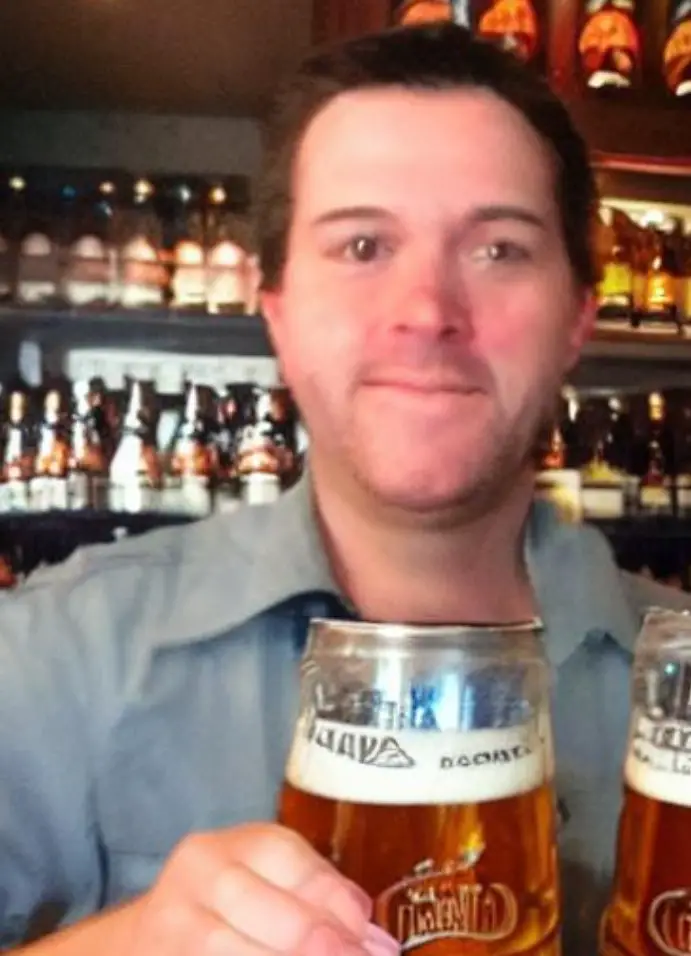 I am a passionate beer connoisseur with a deep appreciation for the art and science of brewing. With years of experience tasting and evaluating various beers, I love to share my opinions and insights with others and I am always eager to engage in lively discussions about my favorite beverage.