Lights, camera, libations! In an era where going to the movies has become more than just a casual outing, cinema chains constantly look for innovative ways to enhance the movie-watching experience. Among the trailblazers in this entertainment evolution is Regal Cinemas, a name synonymous with premium movie showings and state-of-the-art theaters.
To cater to the diverse tastes of its audience and elevate the cinematic journey to new heights, Regal Cinemas has introduced its enticing "Alcohol Menu."
With an impressive array of beverages carefully curated to complement the silver screen spectacle, this bold move has redefined the traditional theater experience and become a cultural phenomenon.
In this article, we delve into the world of Regal Cinemas' Alcohol Menu, exploring its inception, the range of offerings, and its impact on how we enjoy movies on the big screen.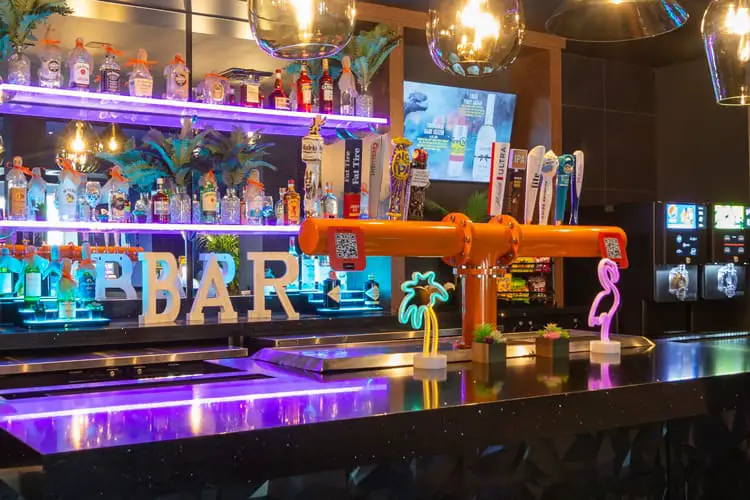 Beers
From refreshing ciders to classic lagers and adventurous IPAs, the "Beers" section on Regal's Alcohol Menu is a haven for beer enthusiasts seeking to elevate their movie-watching experience. Sip on the crisp and compelling Angry Orchard Hard Cider, or indulge in the smooth and citrusy notes of Blue Moon.
For those who prefer the classics, Bud Light, Budweiser, Coors Light, and Miller Lite await, offering familiar tastes that never disappoint. Embrace the beach vibes with the zesty Corona or explore the rich flavors of Lagunitas and Sierra Nevada.
Cerveza Modelo and Peroni Italia bring international charm to the selection, while Stone Brewing and Voodoo Ranger IPA cater to the hopheads with their bold and aromatic brews. Topo Hico Hard Seltzer, Truly Hard Seltzer, and White Claw Hard Seltzer present a refreshing twist for a lighter alternative.
Angry Orchard Hard Cider $10.99
Blue Moon $10.99
Bud Light $10.99
Budweiser $10.99
Coors Light $10.99
Corona $10.99
Lagunitas $10.99
Michelob Ultra $10.99
Miller Lite $10.99
Cerveza Modelo $10.99
Peroni Italia $10.99
Sierra Nevada $10.99
Stone Brewing $10.99
Topo Hico Hard Seltzer $10.99
Truly Hard Seltzer $10.99
Twisted Tea $10.99
Voodoo Ranger Ipa $10.99
White Claw Hard Seltzer $10.99
Vodka
For those who appreciate the simplicity and a touch of enthusiasm, Ito's Vodka Soda and Blue Storm Vodka Soda deliver a refreshing and crisp taste, perfect for unwinding during a captivating movie.
For a unique twist on classic favorites, Tito's Transfusion combines the smoothness of Tito's Vodka with a burst of flavors, making it a delightful choice for those looking to explore new taste profiles. Tito's Mangotini and Tito's Espresso Martini take your palate on a journey with their fruity and caffeinated essence, adding a touch of indulgence to your cinema experience.
For adventurous souls seeking bold and tangy flavors, the Melon Vodka Sour is a must-try, providing a delightful fusion of sweet and sour notes that will keep you coming back for more. The Cutwater White Russian and Cutwater Bloody Mary pay homage to iconic cocktails with their contemporary twists, making them an intriguing choice for fans of classic libations.
To embrace the essence of summertime, the High Noon Watermelon and High Noon Pineapple vodka sodas bring a burst of fruity freshness to the table, evoking images of tropical getaways and beachside relaxation.
Ito's Vodka Soda $10.99
Blue Storm Vodka Soda $11.99
Tito's Transfusion $11.99
Tito's Mangotini $11.99
Tito's Espresso Martini $13.99
Melon Vodka Sour $10.99
Cutwater White Russian $9.99
Cutwater Bloody Mary $9.99
High Noon Watermelon $10.99
High Noon Pineapple $10.99
Margaritas
House Margarita $11.99
Blackberry
Blue Raspberry
Cherry
Classic
Peach
Pineapple
Mango
Raspberry
Strawberry
Watermelon
Italian Aperol Margarita $12.99
Pineapple-Mango Margarita $12.99
Regal Grand Margarita $13.99
Salty Watermelon Margarita $13.99
Smoky Passion Fruit Mezgarita $13.99
Creamy Margarita $13.99
Long Island Teas
Long Island Royal Tea $11.99
Raspberry Long Island Iced Tea $11.99
Cool Blue Long Island Iced Tea $11.99
Long Island Green Iced Tea $11.99
Spiked Lemonade
Classic Spiked Lemonade $11.99
Blackberry
Blue Raspberry
Cherry
Classic
Mango
Peach
Pineapple
Raspberry
Strawberry
Watermelon
Tito's Strawberry Lemonade $12.99
Strawberry-Pineapple Bourbon Lemonade $11.99
Midnight Blackberry Lemonade $11.99
Hendrick's Lemon Refresher $11.99
Fiery Pink Lemonade$11.99
Cucumber Melon Vodka Lemonade $10.99
Monkey Shoulder Lemonade $11.99
Scotch, Whiskey & Bourbon
Peach Whiskey Smash $11.99
Blackberry Whiskey Amaretto Sour $10.99
Vanilla Salted Caramel Whiskey Cola $10.99
Cherry Bourbon Blast $11.99
Jameson Peaches & Cream $11.99
Salty Caramel Old Fashioned $11.99
Maker's Mark Old Fashioned $10.99
Ball Of Fire Old Fashioned $11.99
Durango Old Fashioned $11.99
Old Fashioned Monkey Shoulder $10.99
Mules
Classic Moscow Mule $11.99
Island Time
Pick Your Favorite Island Flavor:
Classic
Blackberry
Coconut
Strawberry
Mango
Raspberry
Watermelon
Rum Punch $12.99
Mai Time $10.99
Tiki God's Nectar $11.99
Monkey Shoulder Colada $10.99
Mango Coco Mama $10.99
Cutwater Mai Tai $9.99
Cutwater Piña Colada $9.99
Onda Sparkling Tequila Blood Orange $9.99
Onda Sparkling Tequila Grapefruit $9.99
Boozy Shakes
Blackberry Shine $10.49
Drunken Oreo $10.49
Grasshopper $10.49
Mudslide $10.49
Strawberry Shortcake $10.49
Wines
Prosecco – Cupcake $10.99
Moscato D'asti – Cupcake $10.99
Pinot Grigio – Ruffino $11.99Sauvignon Blanc – Kim Crawford $12.99
Chardonnay – Rodney Strong $12.99
Rosé – Maison No. 9 $13.99
Pinot Noir – Mark West $11.99
Cabernet Sauvignon – Joel Gott 815 $14.99
Lavish Merlot – Ménage À Trois $13.99
Red Blend – Knotty Vines $11.99
Apothic Red $11.99
Red Sangria $10.99
Bev Wines $8.99
Conclusion
The introduction of the Regal Cinemas' alcohol menu has undoubtedly transformed the way audiences enjoy their favorite films on the big screen. By combining the allure of Hollywood's finest productions with a curated selection of alcoholic beverages, Regal Cinemas has successfully elevated the traditional movie night into a sophisticated and immersive experience.
As patrons sip on their favorite drinks, they can now unwind, socialize, and escape into the world of cinema in an entirely new way.
The introduction of the alcohol menu has been a significant step towards redefining the moviegoing experience and setting a new standard for entertainment venues nationwide. Whether you're a cinephile or a casual moviegoer, the Regal Cinemas alcohol menu is bound to leave you with unforgettable memories of movie nights that truly hit the spot.
So, the next time you plan to catch a movie, check out the diverse and delightful selection of beverages awaiting you at Regal Cinemas. Cheers to an extraordinary cinematic journey!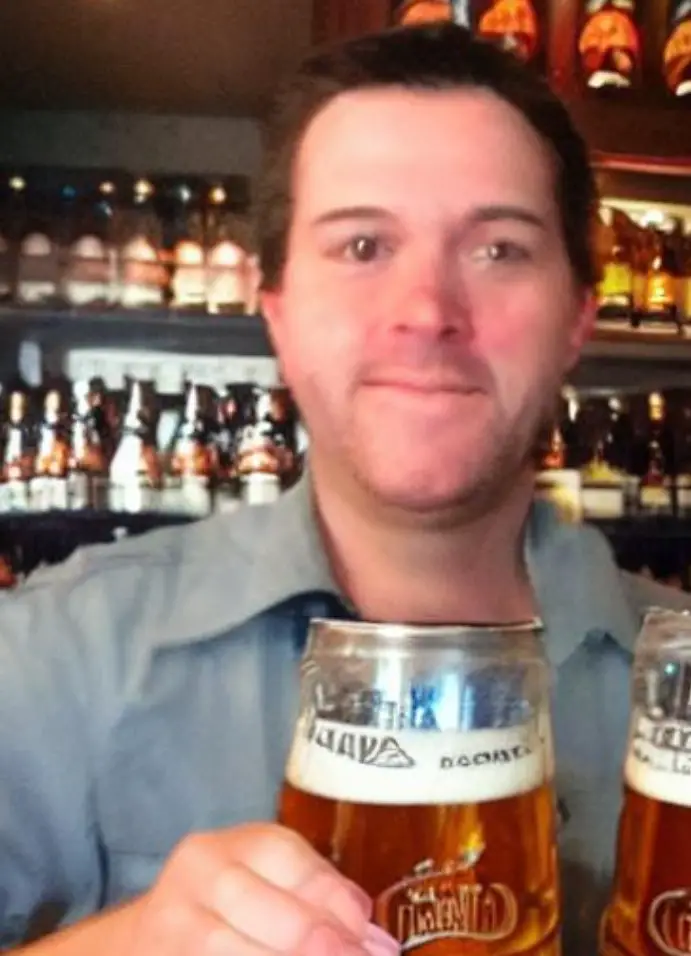 I am a passionate beer connoisseur with a deep appreciation for the art and science of brewing. With years of experience tasting and evaluating various beers, I love to share my opinions and insights with others and I am always eager to engage in lively discussions about my favorite beverage.