Name something better than visiting one of the top-notch tourist destinations and enjoying its breathtaking beauty with a bottle of perfectly-crafted Singaporean beer. It is a dream for many beer enthusiasts, isn't it?
Tiger and Anchor are ruling the Singaporean beer industry. Plan a vacation to Singapore if you need a break from your hectic schedules and bland life. Also, don't forget to unleash the flavorsome beers on your trip.
Need suggestions? Here is the compilation of the ten best Singaporean beer brands to quench your thirst.
1. Tiger Beer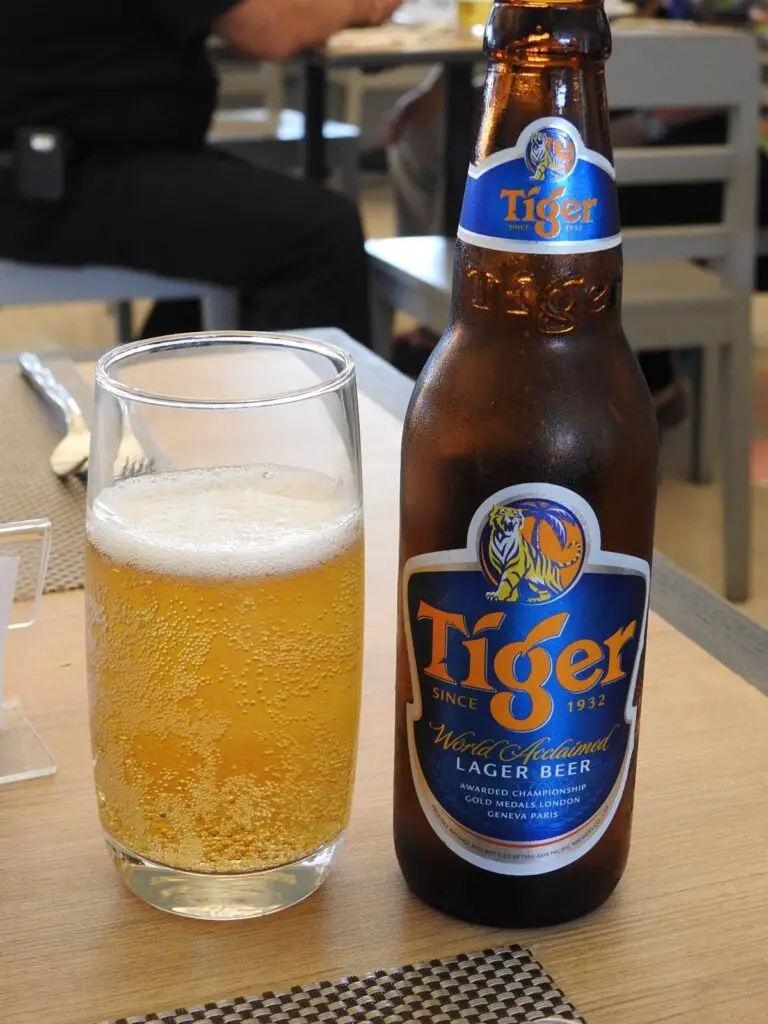 No beer can match the level of popularity that Tiger Beer has been enjoying for several decades. Heineken Asia Pacific, formerly recognized as Asia Pacific Brewery Singapore, has brewed this masterpiece with utmost care and finest-quality ingredients. From the label design to its decent golden appearance, focusing on the details was a great thought.
It smells good, with notes of grain, grass, and corn. The taste can elevate your drinking game in a first sip. It feels bitter-sweet in the mouth with a metallic touch at the end. What else do you want from a refreshingly crisp and inexpensive beer? 
2. Archipelago Belgian Wit
If quality is everything to you, Archipelago Belgian Witbier is the right choice! 
The 4.2% alcohol content seems low, but the blend of ingredients, including New Zealand Wakatu Hops, Belgian Witbier Yeast, Coriander, and Curacao orange peel zest, is impressive. Its cloudy look adds beauty to its lovely appearance. The tight head of foam is white with a grainy and wheatish scent. It gives a medium-bodied feel. The carbonation is moderate, with a spicy touch of coriander in the finish.  Archipelago Belgian Witbier is a mass-pleaser beer you would love to consume.
3. RedDot English Ale
RedDot English Ale is a quality beer brewed by RedDot BrewHouse, Singapore. The translucent copper body brings out elegance with a short-lived head of bubbles. 
The scent feels pleasantly good with sweet caramelized malt and toffee notes. It provides a woody hop aroma with a nutty taste. The low bitterness and a light-bodied feel with subtle smoke lingering flavor at the end improve the beer profile. It is moderately balanced with soft carbonation and high drinkability. 
4. 1925 Manuka Stout (Limited Edition)
Whenever you feel low, grab a bottle of a stout and enjoy its velvety, creamy taste. Manuka Stout by the 1925 Microbrewery & Restaurant is an excellent beer to uplift the mood. 
Manuka honey from New Zealand has boosted the flavor of this Limited Edition Stout. The espresso coffee notes bring out the authentic flavor on the palate. Also, the medium to full-bodied mouthfeel with a well-carbonated character and decent texture adds an extra dose of deliciousness to Manuka Stout. It goes down well, so pair it with Singaporean dishes to increase the meal's taste. 
5. Little Island Sister Golden Ale
Have you ever tasted Sister Golden Ale from the Little Island Brewery in Singapore? If not, here are the details about this mesmerizing beer profile.
On the outer side, the label design of a mermaid is alluring. The flavor is deliciously fruity with a touch of hoppy bitterness. It has a light amber body with a stable foamy head. The malt-bready notes sweeten the taste of this Blonde Ale. It finishes smooth and clean with a perfectly-balanced aftertaste. The full-bodied character and average carbonation are good attributes of Sister Golden Ale. It is refreshing, rounded, and of high quality. 
6. Guinness Foreign Extra Stout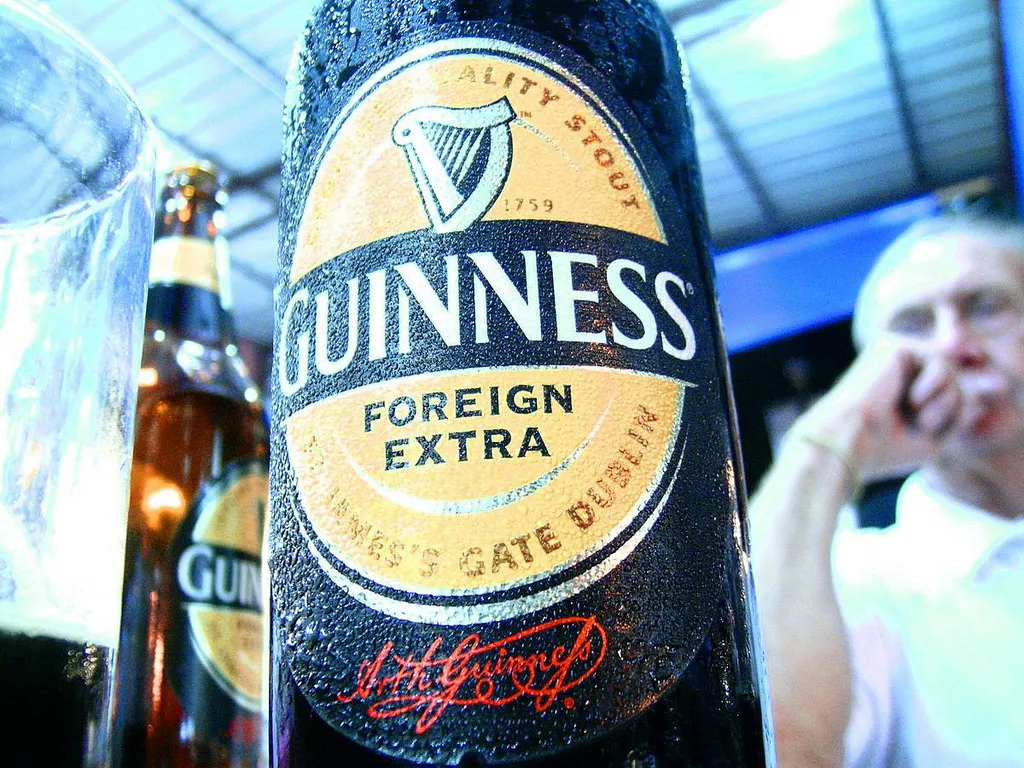 Asia Pacific Breweries ensure to brew Guinness Foreign Extra Stout for every country according to their preferences and tastes. The Singaporean version of Guinness is plain delicious with distinctive flavors to meet the expectations of beer lovers living in Singapore. 
The boldness in taste with other complex flavors, including fruitiness, hoppy bitterness, and caramelized malty goodness, is a treat for the palate. It also has some smokey notes in the flavor profile, bringing out the best taste in every sip. Moreover, Guinness Foreign Extra Stout (Singapore) goes perfectly well with a meat platter, chocolate brownie cake, roasted lamb, and steak. 
7. Anchor Smooth Pilsner
Another famous beer from the Asia Pacific Breweries is Anchor Smooth Pilsner. The light appearance with a delightful frothy head that retains for a minute boosts its impression. It is the strongest competitor of Tiger Beer. 
The low alcohol content, i.e., 3.8% ABV, seems moderate for the style. It feels light-bodied in the mouth with a medium carbonation level. Also, Anchor Smooth pairs well with bacon, tuna, prawn pasta, chicken, steak, and Singaporean rice. 
8. Brewlander Love Wild IPA (Singapore)
Love Wild IPA is a hoppy beer produced by Brewlander in Singapore. The bursting aromatic flavors, including mango, pineapple, and passionfruit, can satisfy anyone's cravings. With decent malt goodness and an outlandish appearance, it is a worth-tasting beer that goes down easily. The hoppy bitterness enhances the overall character of Love Wild IPA. 
It brings out the medium to full-bodied feel with tartness on the palate, all thanks to the best-quality malts and hops with hints of yeast. The best thing about Singaporean beers is that they all taste exceptionally delicious with any food. Be it strews or every kind of meat.
9. Carlsberg Danish Pilsner (Carlsberg Singapore)
Like Tiger and Anchor, Carlsberg is a crowd-pleaser in Singapore. One of the top-selling variants of Carlsberg is Danish Pilsner. The pale golden look with a small-sized white foam gives a decent impression to those who love to consume beer.
Though hops are present in the beer, Carlsberg Danish Pilsner is an all-malt Pils with a soft, smooth mouthfeel. The crisp character with a deliciously refreshing finish and aftertaste makes it a decent beer that can perfectly complement any Singaporean dish.
10. Black Devil Premium Beer
Premium Beer by Black Devil is a highly alcoholic beer brewed with imported and selected local ingredients. Its strength is 8% alcohol by volume. Once you try Black Devil, there is no going back. Malts and bitter hoppy notes dominate the flavor profile, bringing out the enjoyable taste with a pale appearance.
The body feels medium, while the average carbonation plays its part in improving its overall flavor and texture. Black Devil is an exceptionally tasty Premium Beer, ideal for humid regions like Singapore.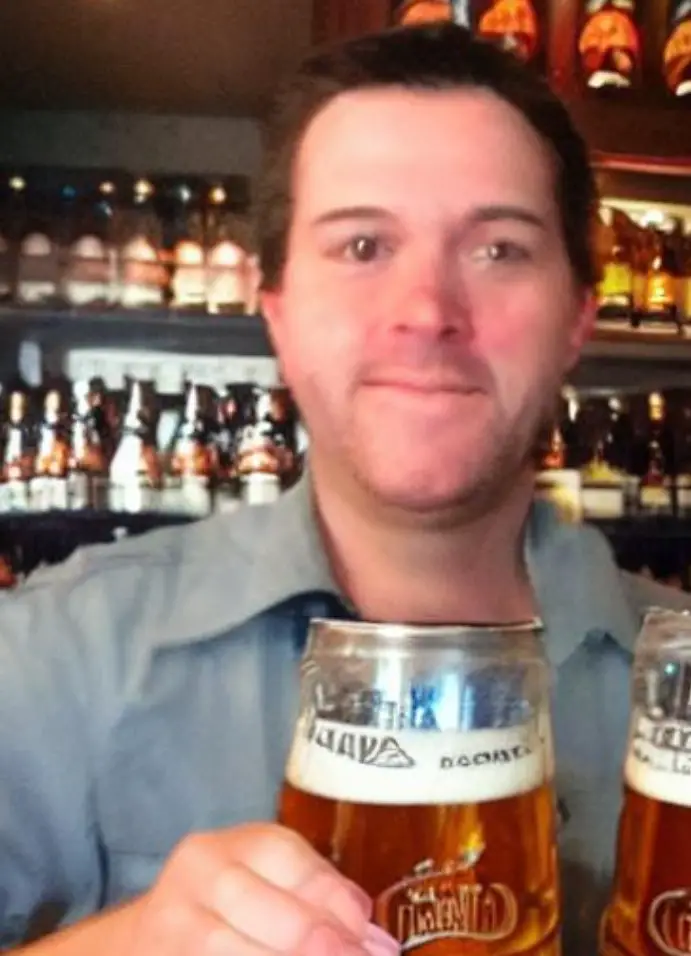 I am a passionate beer connoisseur with a deep appreciation for the art and science of brewing. With years of experience tasting and evaluating various beers, I love to share my opinions and insights with others and I am always eager to engage in lively discussions about my favorite beverage.