If you are a bodybuilder looking for an alcoholic drink to enjoy at a party with friends without compromising your fitness, look no further!
From a low-calorie cocktail to a light, refreshing beer, here is a compilation of the ten best alcoholic drinks for bodybuilders you should add to your bucket list. These liquors will keep you on track!
1. Light Beer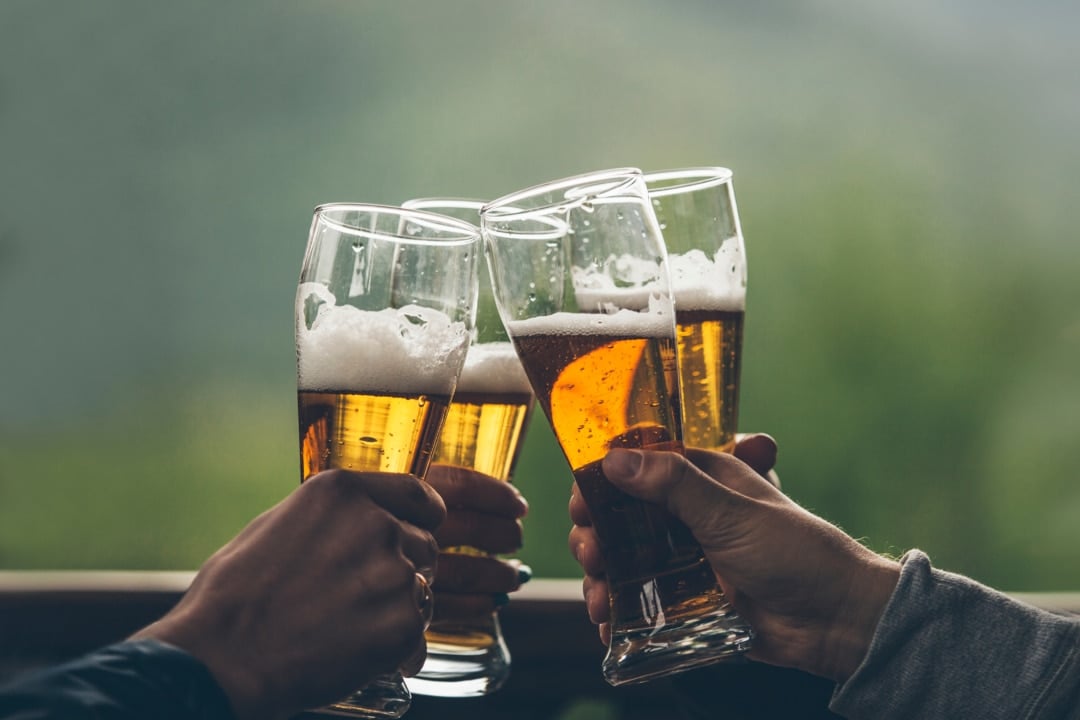 Light beer simply means a beer with low calories, protein beer, or low carbs. Especially brewed for bodybuilders or health-conscious people, light beer is as refreshing as a regular one.
According to some research, light beer has around 100 calories than regular beer, while the quantity of carbohydrates is only about 5 grams. Another great thing is the low alcohol content, approximately 3-4% ABV.
If you are a bodybuilder, light beer would be one of the best options because of its pale, soft appearance and moderate flavor profile. However, the consumption of alcoholic drinks should be in moderation and with responsibility.
2. Vodka and Soda Water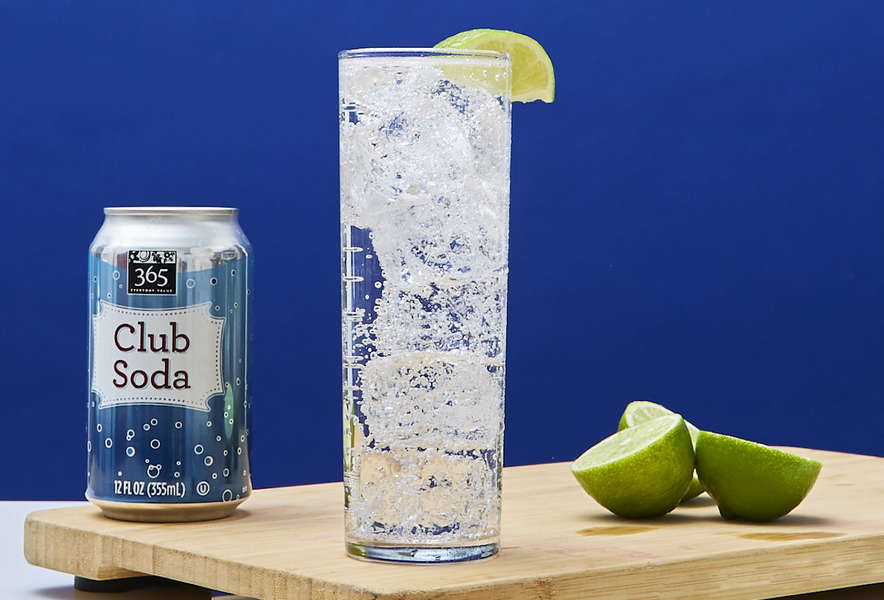 Are you a bodybuilder looking for a low-carb drink to quench your thirst without gaining fat? Try Vodka and Soda Water.
The recipe is simple. Mix vodka with soda water and enjoy. Vodka is a distilled spirit with low calories and low carbs characteristics. Moreover, the carbonation in soda water has magical effects because it can reduce bloating, and your digestive system can improve. So, enjoy Vodka and Soda Water drink with your friends and family with a carefree attitude.
It is a neutral alcohol, and this light rejuvenating sipper is all you need to forget your fitness concerns. 
3. Bloody Mary
Need a post-workout drink to replenish your body? Try Bloody Mary!
The classic cocktail, Bloody Mary, is a pleasant drink having tomato juice, vodka, lime juice, and Worcestershire sauce to create a delicious taste. Not many people know that tomatoes are healthy for the human body because they contain lycopene, an antioxidant that protects the body against cell damage. Plus, tomatoes have potassium, which helps in controlling blood pressure. Don't forget the proteins and nutrients Bloody Mary has. 
The benefits of this flavorsome drink are many. So, grab a glass of Bloody Mary to gain what you lost during the workout.
4. Light Margarita
Perfection does not exist, but Margaritas do!
A Light Margarita is a lighter and healthier version of the classic one. It is a refreshing blend of tequila, lime juice, and sugar-free sweetener, or you can use agave nectar. You can add natural herbs such as mint and basil to give it a revitalizing touch.
Though anybody can use Light Margarita, bodybuilders are top of the list because they always look for a substitute for regular alcoholic beverages. By using this low-calorie version, they can stay in shape without sacrificing their fitness. 
So, what are you waiting for? Post a snap of your workout while enjoying a glass of Light Margarita to see how the world reacts.
5. Low-Carb Dark and Stormy
Have you ever tried Dark and Stormy cocktail before? If not, this is high time to add some low-carb flavors to your diet to enjoy the essence of life without compromising on health & fitness. 
An excellent combination of dark rum and sugar-free ginger beer with a touch of lime makes this Dark and Stormy cocktail stands out from other drinks. You can blend it with ice to extract the maximum flavor from this liquor. 
With its easy-to-make character, you can add Dark and Stormy to your routine because it will not ruin your fitness regimen.
6. Whiskey Neat
Whiskey Neat is a variant of whiskey that is free from any mixers like water or ice to give the authentic flavor of the alcohol. It is perfect for a health-conscious person, for instance, a bodybuilder.
Did you know Whiskey Neat, fermented from grains, has helpful nutrients like Phosphorus, Potassium, and Magnesium? This drink is a flavorful liquor that you can use after your workouts. It will be a pleasing sipper to uplift the mood of bodybuilders if the consumption level is moderate.
7. Tequila and Soda Water
A low-calorie option for a high-quality lifestyle, Tequila mixed with Soda Water is another perfect summer sipper for people who want to maintain their health.
To make a drink, take Tequila (2 oz), mix it with Soda Water (4-6 oz), and you will get an irresistible quencher with a soothing flavor. Try adding a lime wedge or fruit to get more enhanced flavors.
8. Red Wine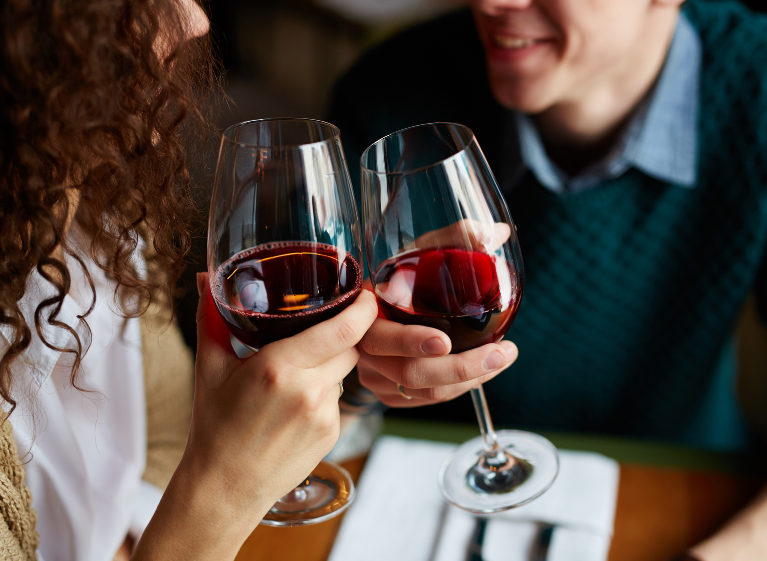 Many people don't know that Red Wine can help improve athletic performance. When it comes to alcohol, the first word that pops up in one's mind is 'dangerous to health.' However, moderation is the thing they should consider while consuming alcoholic beverages. 
According to research, Red Wine has resveratrol with antioxidant and anti-inflammatory properties that can reduce muscle soreness. It is perfect for bodybuilders who intensely workout regularly. Red Wine also has a compound named Quercetin. It can increase a person's endurance and improve athletic performance, making it an ideal alcohol for a fitness conscious.
So, if you love to consume alcoholic drinks after an intense workout, Red Wine should be your ultimate choice.
9. Skinny Mojito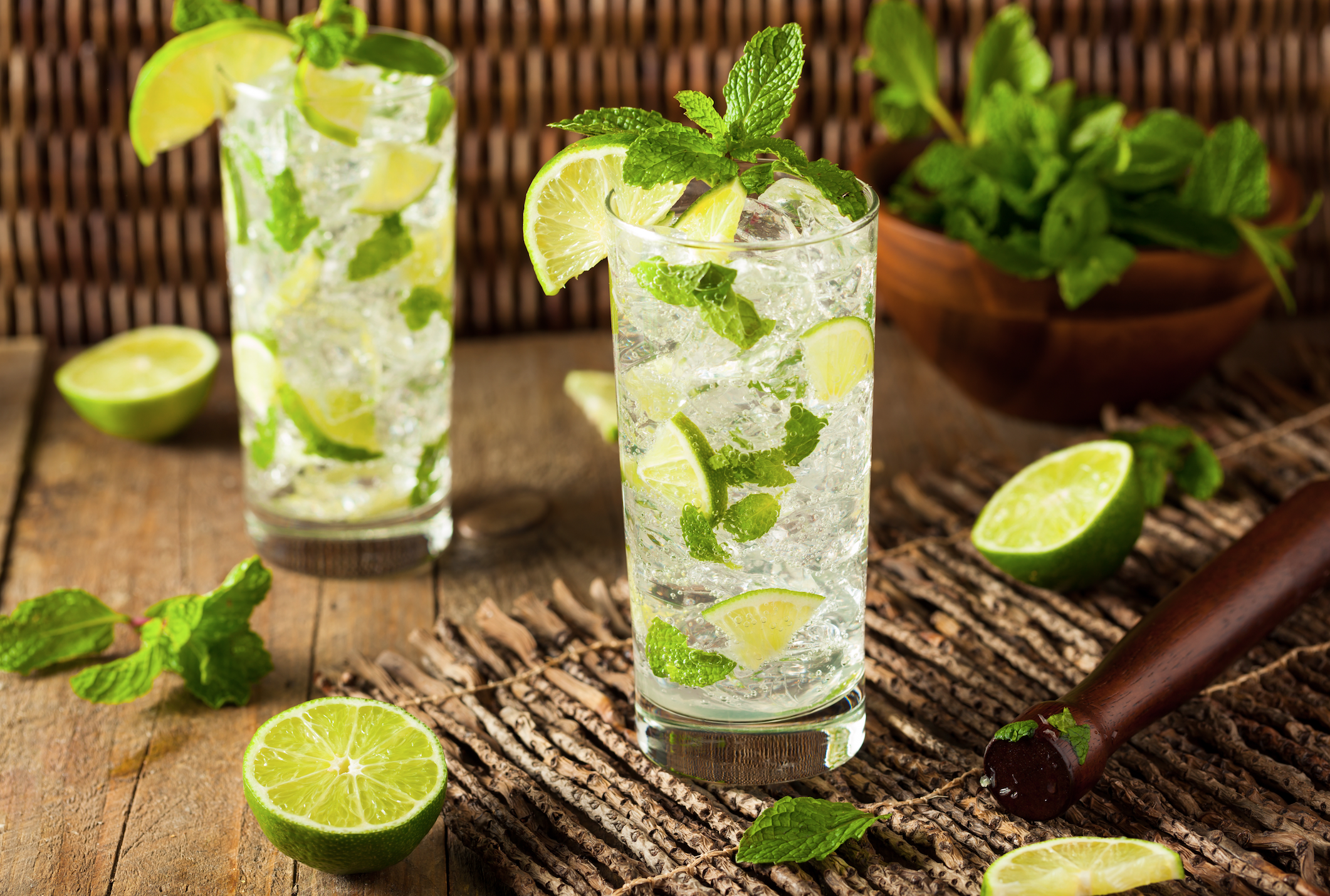 A decent drink, Skinny Mojito is a low-calorie variant of the classic Mojito cocktail. It is a lively blend of white rum, fresh mint, lime juice, and diet soda water. Reduce the sugary ingredients from the traditional Mojito to get the skinny version.
Skinny Mojito packs a punch of flavors because the lime offers a zesty taste, while the white rum balances everything with its refreshingly smooth character. 
Whether you like to consume it or not, it is one of the ideal options for bodybuilders to enjoy a drink without sacrificing their fitness goals.
10. White Wine Spritzer
Another excellent choice for bodybuilders, White Wine Spritzer, is a tasty blend of white wine (dry) and diet soda water. It has all the suitable nutrients your body needs after an intense workout.
So, why look for something else when you can have a perfectly-balanced drink for your healthy routine? Grab a glass of White Wine Spritzer and enjoy a tension-free, healthy life.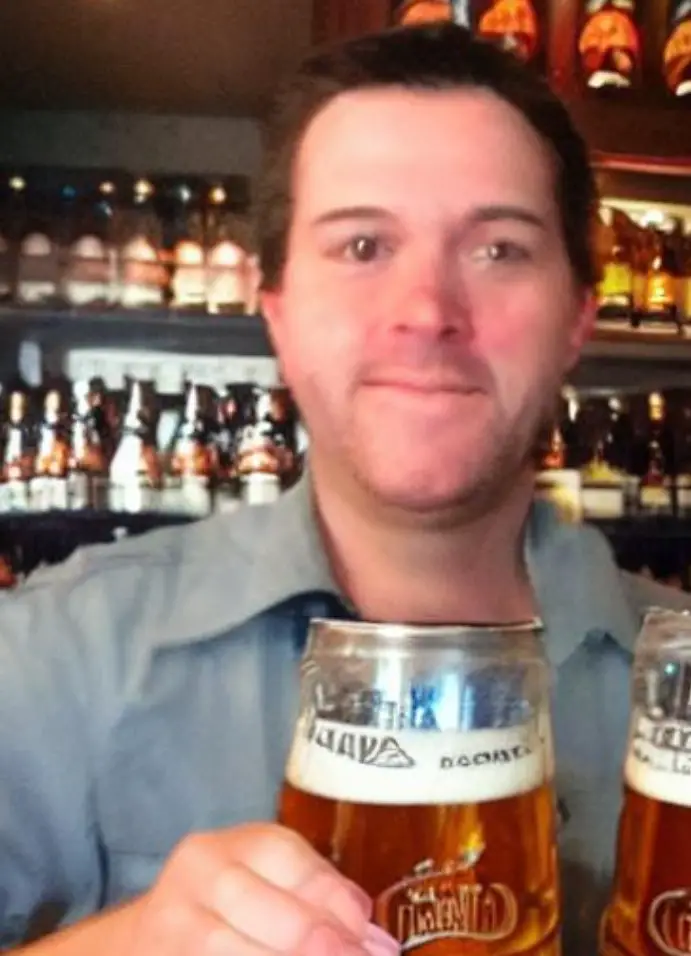 I am a passionate beer connoisseur with a deep appreciation for the art and science of brewing. With years of experience tasting and evaluating various beers, I love to share my opinions and insights with others and I am always eager to engage in lively discussions about my favorite beverage.