Need a quality beer in Azerbaijan? Say no more! Azerbaijan is the epitome of beauty, all thanks to its jaw-dropping landscapes, mountains, skyscrapers, and Baku's nightlife. Though consuming beer in an Islamic country is daring and unconventional, it offers a few decent flavors to enjoy your stay. Other cities have more reserved and conservative cultures, but Baku is lively, so your target should be the capital city. 
Do you still want to unleash the selected flavors? Check out these top ten enjoyable beer brands from Azerbaijan. 
1. Xirdalan Lager Beer
The best-selling beer in Azerbaijan is Xirdalan Lager Beer. It is the only beer brand you can get at any pub, club, or restaurant. Carlsberg Azerbaijan is behind this masterpiece Premium Pale Lager. Consider it another classic fusion of selected malts and hops with Azerbaijani pure water. The body looks golden with a medium-sized head. 
The grainy malts dominate the entire profile with a honey touch. Its texture is good with medium carbonation. The feel is light to medium-bodied, with subtle bitterness and dryness at the end. Also, its high drinkability makes it appealing. 
2. Afsana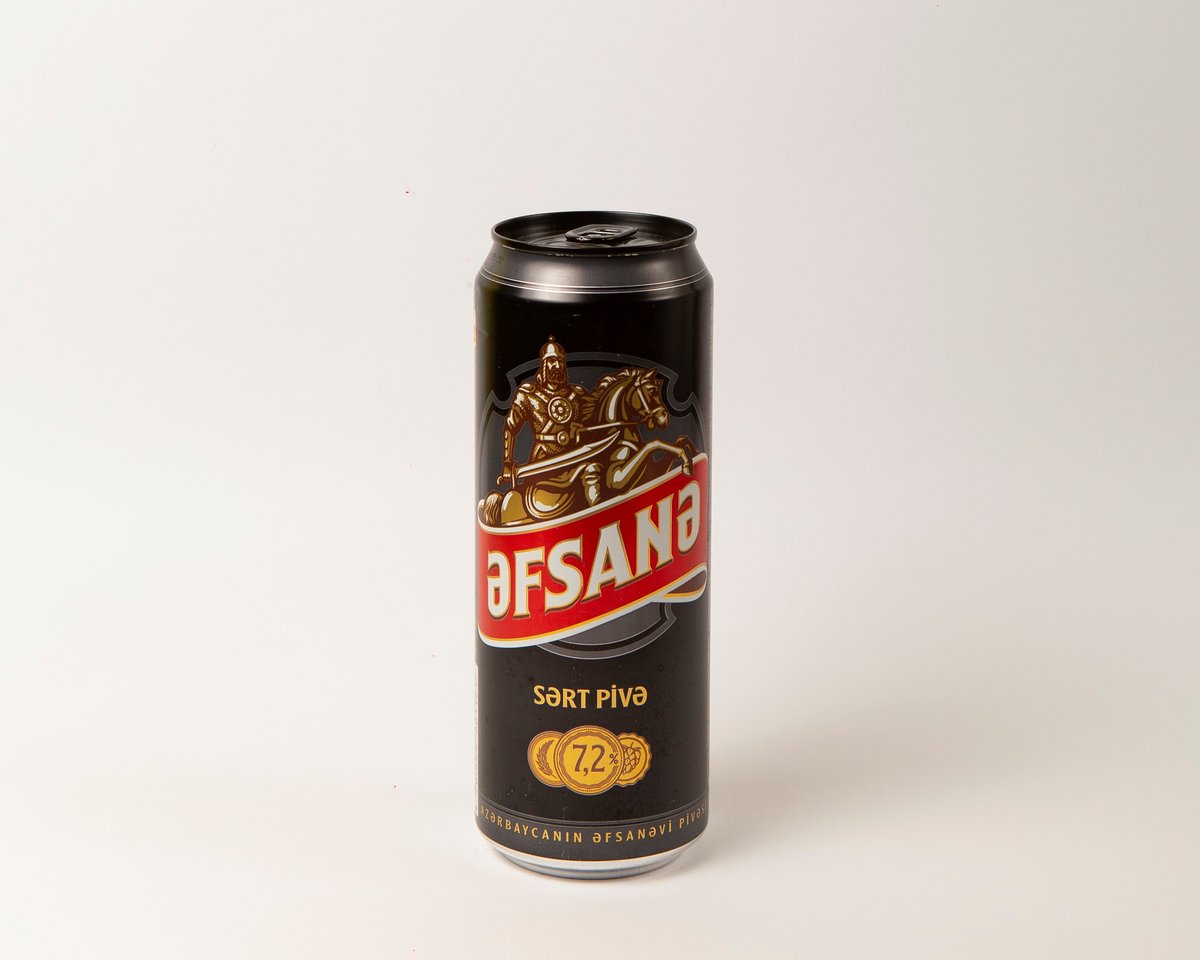 Like Xirdalan, Afsana is another premium-quality APL (American Pale Lager) from Azerbaijan soil. The 4.2% ABV, golden body, white head of bubbles, and medium carbonation add attractiveness to its appearance. 
It has maltiness in every sip because the foremost ingredient is grainy malt which gives it the essence of sweetness. With a light to medium-bodied mouthfeel, the taste is mild and moderately blended with a trace of hops. The finish is also subtly dry and bitter. Afsana can uplift your mood if you like light Lagers. 
3. NZS Premium Beer
A Pilsner is among the suitable options to beat the heat in Azerbaijan, but what to choose? Go for NZS Premium! 
NZS is an irresistible beer you can buy in Baku, Azerbaijan. Of course, it is available in other cities, but Baku is a hub for international drinkers. Its golden color appears perfect for a Pils beer with a small yet diminishing white head. 
The nose suggests lovely citrusy notes with grainy maltiness, while the taste is also sweet. Its lighter body seems adequate, with lively carbonation and slight bitterness in the finish. Also, NZS Premium goes down better than many Pilsners, so give it a shot. 
4. Annenfeld
If you consider Baku a city of Pilsners and Lagers, it is a delightful truth. Annenfeld is a Premium Lager with a medium-sized yellowish-golden body and a low-retention foam that quickly shrinks to a random lacing. Its 5.8% alcohol content is good enough for this beer style. 
The grain malt, pale malt, hops, and corn develop originality in flavors, while the taste offers more sweetness than bitterness. Though the texture is subtly watery, the feel is light to medium with soft carbonation. It is refreshing, quaffable, and affordable, so what else do you want in Azerbaijan? 
5. MVF Falken
Every brewery brews at least one beer according to German techniques. MVF Falken is a solid example because they ensure to produce the exact German taste with the help of hops, malts, and Azerbaijani pure water. With a traditional pale appearance of an American Lager, the ABV is subtly low but perfect for this style. 
Mild sweetness in the smell is present, but the taste is all-malt and slightly hoppy. The body is medium, carbonation is average, and it feels refreshing, delivering an ideal summer beer profile. 
6. Strapraga Pilsener
What is better than a refreshingly crisp pilsner to spend quality moments in Baku? Strapraga Pilsener can be a tremendous choice. There is haziness in the golden color, but the head creates a beautiful foam to heighten its impression. 
Together, corn and grains produce an incredible flavor you may remember for a long time. The element of sweetness is high for the style with no significant hoppy bitterness, but its taste is deliciously smooth and delightful. Moreover, it feels light in the mouth with a perfectly-balanced texture and beer profile. 
7. Beerbasa Light
Foreigners can find happiness in finding Beerbasa Light in Azerbaijan because of its quality style. It is a Dortmunder Export prepared with top-notch ingredients. The pour suggests a golden color with subtle haziness. Its white head stays stabilized for a few seconds, but the entire beer profile gives a lovely impression. 
Its scent is mild, but its taste offers grain malt and tangy flavor with grassy bitterness in the background. Surprisingly refreshing, clean, and decent for the style. 
8. Dunkel Dark Lager
Its looks give elegant vibes when poured into a glass because of its dark appearance. The tan head seems short but helps in beautifying its looks. 
Its caramelized grainy malty flavor says a lot about its high-quality character. The roasted malt goodness can make you feel relaxed within a few seconds. It is a stress-reliever beer, so try it after dinner. The mild hop bitter flavor in the finish with a smooth feel makes it worth tasting. 
9. Xirdalan Export
Another one from the makers of your top-favorite beer brand in Baku, Xirdalan Export, is an APL (American Pale Lager) with a low ABV (3.8%). It looks fabulous in a gold body with a bubbly white cap. 
The grainy malt goodness works wonders for Xirdalan Export. It also has bread and fruitiness in its aromatic flavors. With a light to medium-bodied mouthfeel, the finish is slightly dry. You will love this more than Xirdalan Lager. Just give it a proper chance. 
10. Mala Praga Unfiltered
Mala Praga Unfiltered is a cloudy golden beer with a nice-looking white head and lively carbonation brewed with excellent grainy malt and fruity ingredients. It offers 5.6% ABV. 
The aromatic notes suggest apple flavor with maltiness, but the taste is sweet and highly drinkable. There is grassy and herbal hoppy bitterness in the beer that you will like. Furthermore, it is as perfectly balanced as an unfiltered beer should be, so enjoy your time in Azerbaijan with Mala Praga.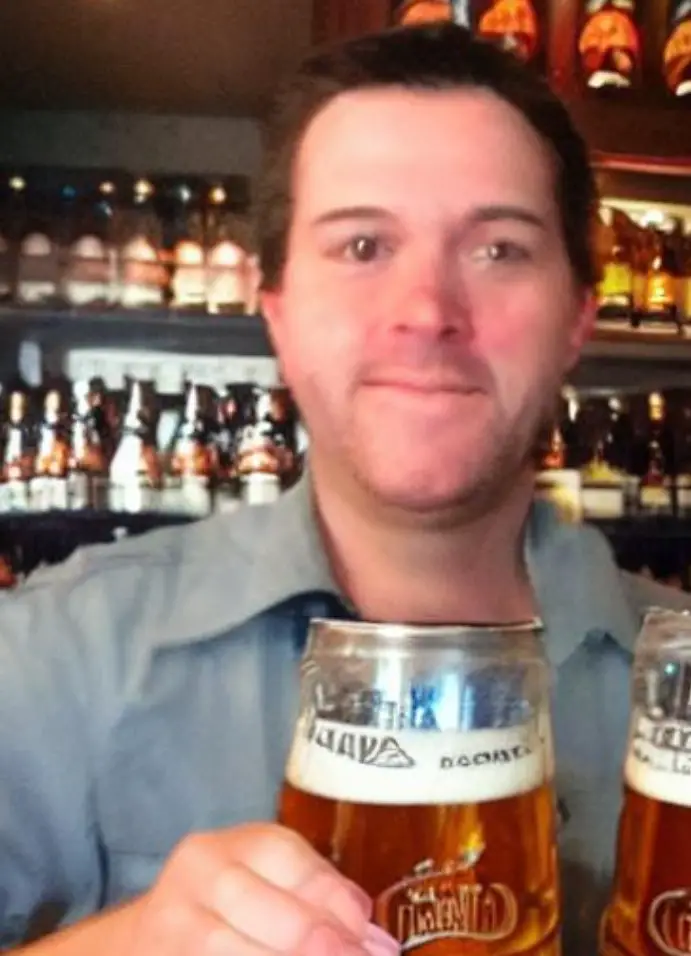 I am a passionate beer connoisseur with a deep appreciation for the art and science of brewing. With years of experience tasting and evaluating various beers, I love to share my opinions and insights with others and I am always eager to engage in lively discussions about my favorite beverage.