The beer market is one of the largest industries in the world. Every day, thousands upon thousands of cases and bottles are being moved around all around the globe — the popular alcoholic drink plays a huge part in the daily lives of people from all walks of life.
Different cultures and communities worldwide include beer consumption in their regular routines. And as the industry continues to be a massive hit among several markets, beer is here to stay — and it will keep on growing even more.
Beer lovers of all types have their respective preferences and tastes. However, some beer brands have a relatively large following — which then translates into a huge chunk of shares from the overall market.
While beer is hands-down a favorite, there are some companies and brands that have risen above the rest as being the superior product lines. Whether it's because of the undisputed quality of their beers or the excellent reputation that they have cultivated in the decades (or even centuries) that they have been active in the industry, many beer businesses hold the title of being the most dominant in the playing field.
A lot of money flows in and out of an industry as big as the beer market. With the huge cash flow of the industry, knowing which beer brands capture the most shares of the market is an enlightening opportunity. Here are some of the best-performing beers in the world in terms of overall sales and volume from across all markets that they cover.
20. Molson Canadian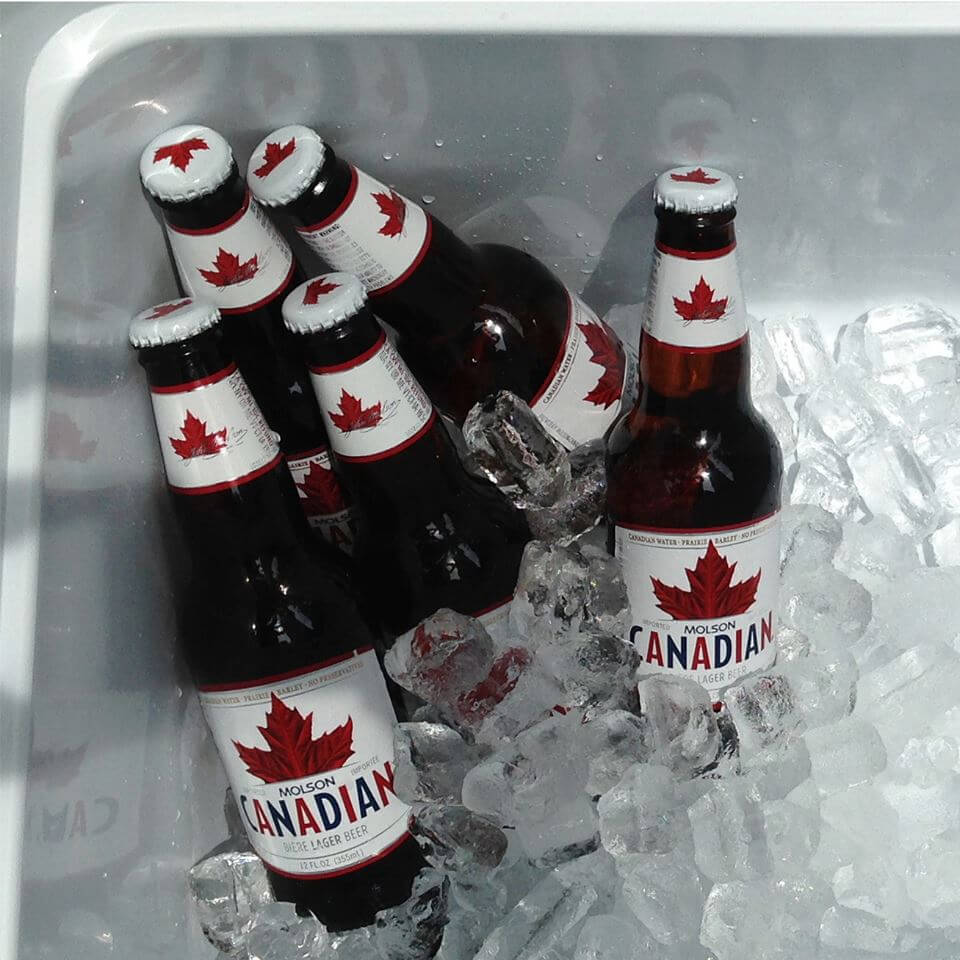 Molson Canadian is a popular lager beer developed by the reputable brewing company Molson Coors. As the name suggests, Molson Canadian is the company's flagship product in its attempt to penetrate the Canadian beer market. Offering a beverage with an estimated 5% in alcoholic volume, Molson Canadian is definitely a top hit among the locals in the country. 
Introduced way back in 1959, Molson Canadian has quickly risen to the ranks in the domestic market as one of the top-selling beers. As of 2022, the overall market for "ready to drink" beverages in Canada is around 2.69 million hectoliters; of this number, Molson Coors has a 13.8% share which translates to 371,220 hectoliters — of which Molson Canadian makes up a significant portion of.
19. Dos Equis XX Lager
Exported to over 80 countries and counting, the Dos Equis XX Lager is another top hit not only in the U.S. market but also across international markets across the globe. This flavorful beer is a favorite among those who prefer their drinks to have a light and sweet taste. In 2020, the Dos Equis XX Lager has been estimated to reach around $381 million in off-premise sales. Additionally, in the United States alone, 6.38% of the total on-premise beer bottles sold are Dos Equis Lagers.
18. Sol Cerveza
Another Mexican beer favorite is none other than Sol Cerveza, a bright-tasting lager that has captured the hearts of many since its conception in 1899. Easily complementing many dishes, Sol Cerveza is the perfect pair for almost any occasion. Besides its fame in Mexico, Sol Cerveza is also a top-selling hit in regions such as the United States — capturing around 4.15% of the total beer sales in the market, and the United Kingdom, with around 12% usage among the entire beer-drinking population.
17. Tecate
Tecate is a popular drink that is targeted towards the nation of Mexico as its primary market. However, Tecate's popularity far extends beyond the region — the beverage is sold in an estimated 70 markets all over the world. Around 8.48 million cases of beer have been imported into the United States and the beer also has a 16.8% market share in Mexico. Obviously, the actual worldwide estimates are either around this average or exceed it by a huge margin.
16. Guinness
Starting off its rich history as a simple brewery acquired in 1957, the signature taste of Guinness quickly made it a favorite among beer fans worldwide. The popular drink is a staple among many households and businesses across the globe, selling cases to over 150 countries and counting. According to estimation, around 1.5 billion pints of Guinness (7.09 million hectoliters) are consumed in a year. This number translates to whopping 10 million glasses of Guinness being drunk every day.
15. Stella Artois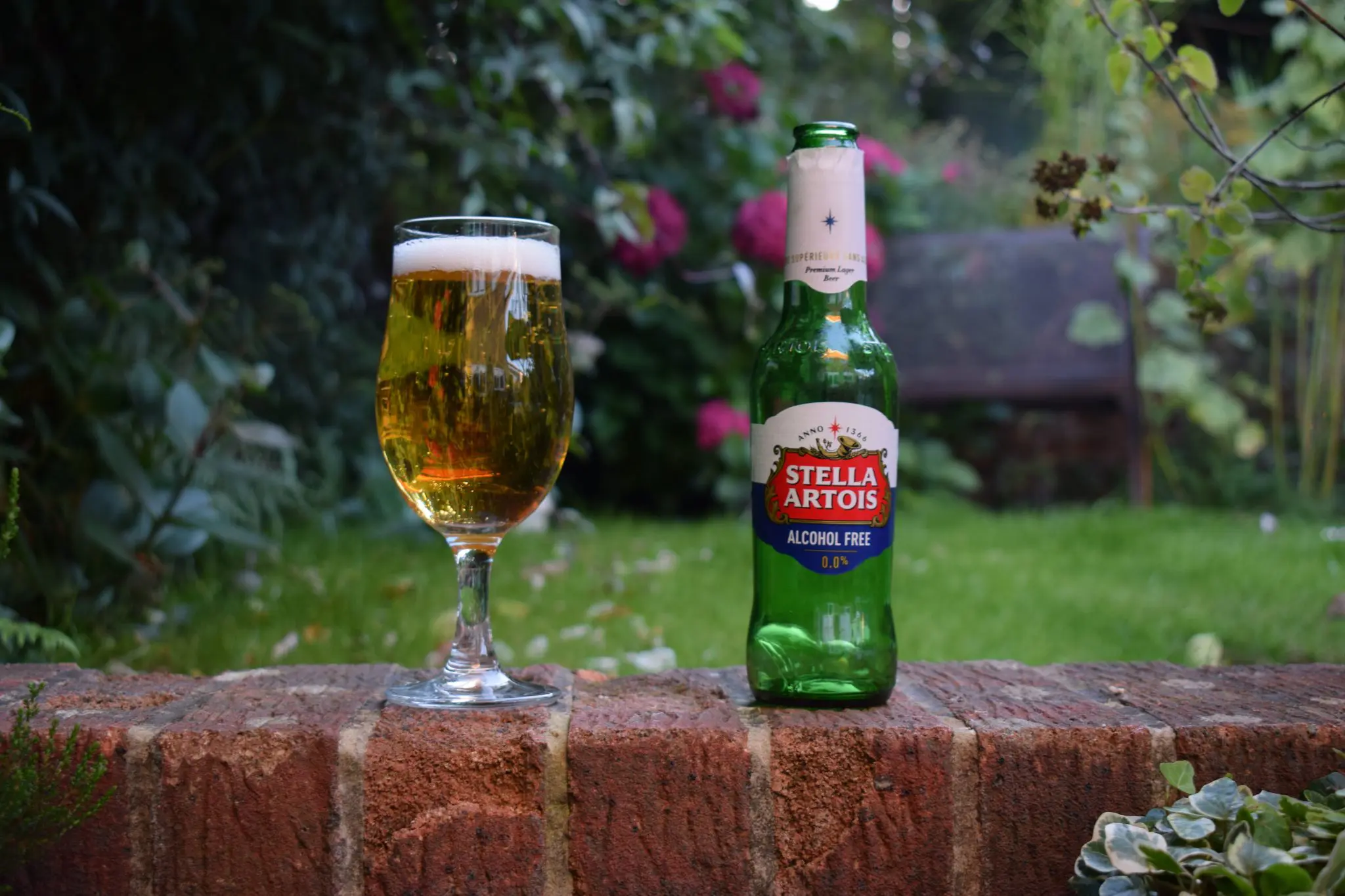 Stella Artois is a Belgian pilsner type of beer that has a long history — commencing its production as early as 1366. Known for its premium feel, Stella Artois is one of the world's best-selling beers. According to recent data, Stella Artois has earned an estimated $578 million in off-premise sales. Annually, over 10 million hectoliters of beer are circulating worldwide.
14. Heineken
Heineken is one of the most reputable contenders on this list in the entire beer industry. Based in the Netherlands, Heineken's signature Dutch-style pale lager beer is a hit among beer fans all over the world. Heineken is a powerful competitor in the industry, with over 190 countries covered by its distribution channels.
Earning an estimated revenue of $26.5 billion in 2021, Heineken is a massive success. Thanks to its quality taste and overall popularity with beer drinkers from different corners of the world, around 12.9 million hectoliters of Heineken have been sold on average every year.
13. Modelo Especial
Modelo Especial is a pilsner-type lager originally produced in Mexico that is continuing to grow in popularity and success in the international market. With an alcohol volume of 4.5%, the drink provides a kick that many beer lovers enjoy. In 2014, around 22.9 million cases of Modelo Especial were sold in America alone. The beer also contributed to the overall sales of its parent company Modelo in the year 2022, which amounted to $3.9 billion. 
12. Coors Light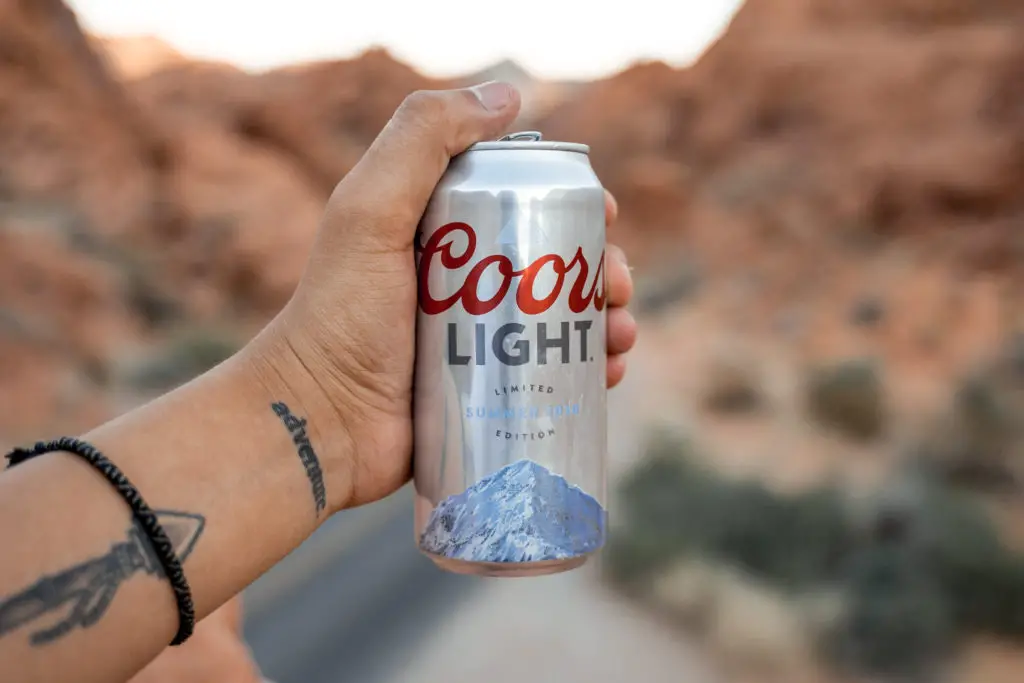 Coors Light is a Canadian lager that offers a light and cool experience to willing drinkers. With an alcohol content of around 4.2%, Coors Light combines a fulfilling taste with nutritious components that make it a good option for health-conscious beer lovers. Since expanding its operations internationally, Coors Light has been able to maintain a 1.3% share of the overall global market with over 26.5 million hectoliters sold.
11. Miller Lite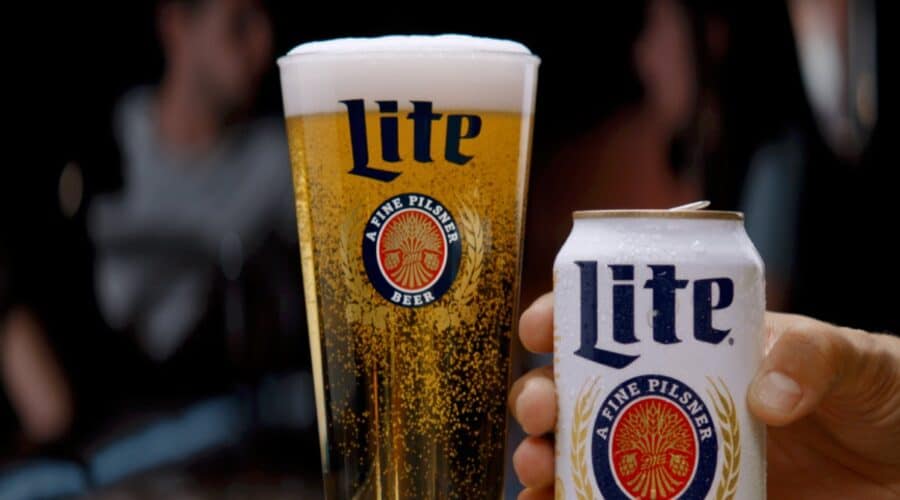 Another popular drink to make this list that focuses its efforts on making its drinks a healthy option is none other than Miller Lite. Introduced to the markets as early as 1975, Miller Lite is widely regarded as the first healthy beer to become successful in the United States. Accounting for over 10.33% of all on-premise sales in the American beer market, with their overall sales continuing to skyrocket steadily.
10. Michelob Ultra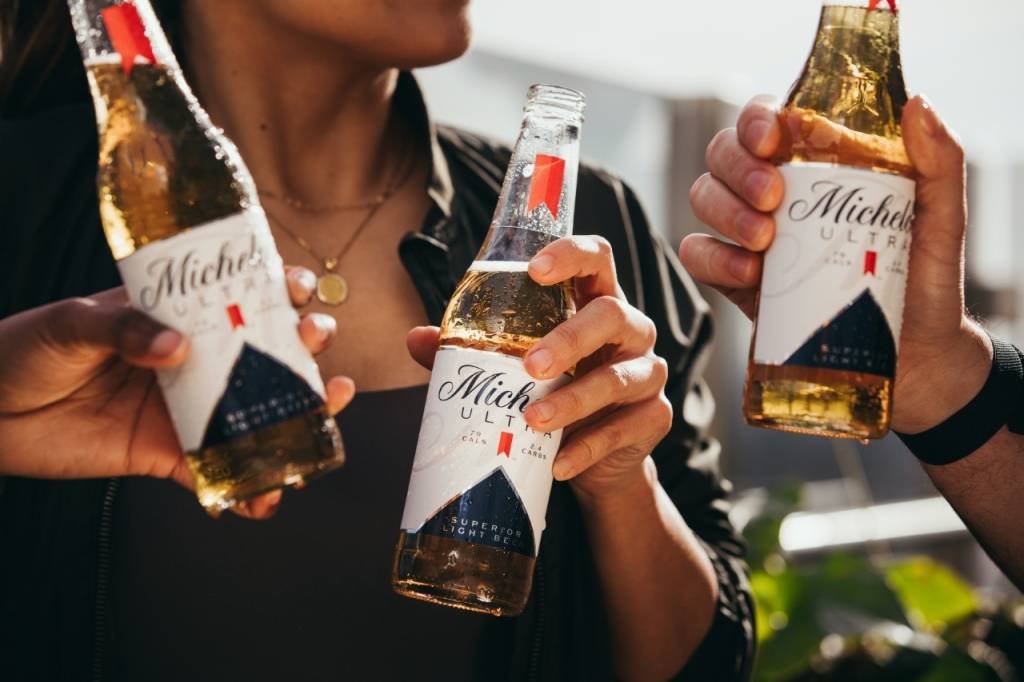 Michelob Ultra is a rising star in the beer industry as it continues to experience waves of success in the market as a favorite among drinkers globally. A light lager that has an alcohol content of around 4.7%, Michelob Ultra's branding is focused on 'connoisseurs' of a refined taste.
Since it was introduced to the American market in 2002, Michelob Ultra experienced an even bigger boom in its sales — with the locals acquiring a taste for the light beer. Accounting for approximately 10% of its parent company, Anheuser-Bush, with sales reaching an estimated $568 million since 2019, Michelob Ultra is a hot-selling product that is going no way but up.
9. Brahma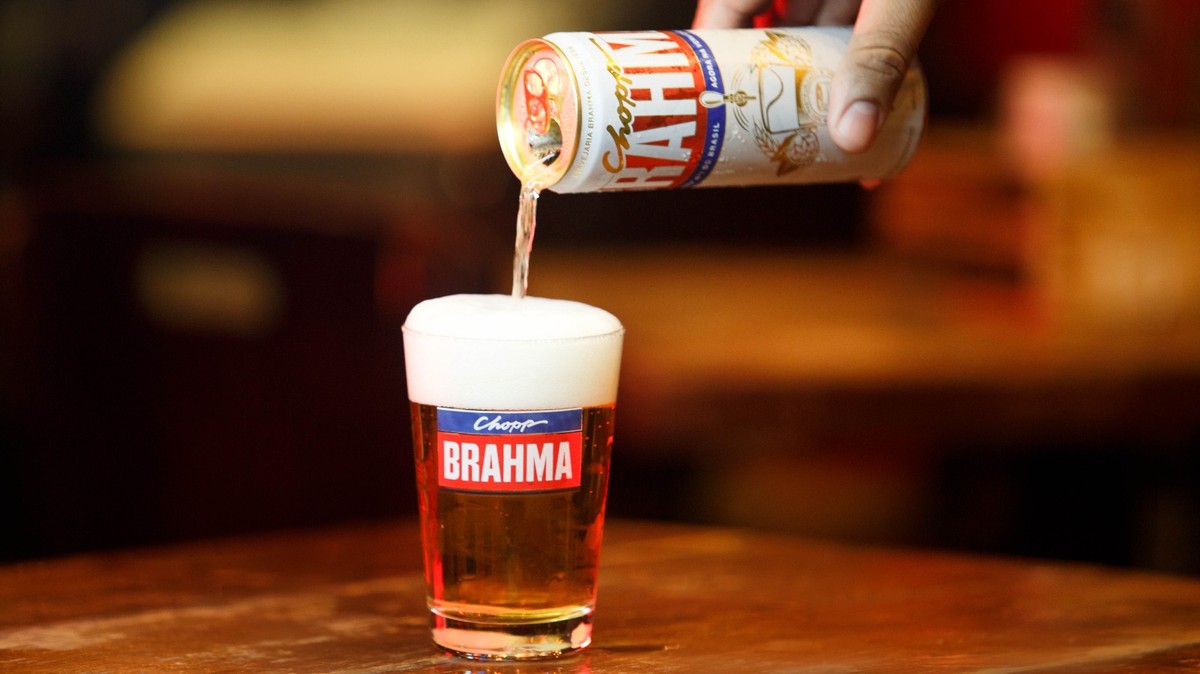 Brahma is widely considered to be one of the most popular drinks in Brazil. Known to have the classic feel of your average lager but combined with a strong kick that is easily recognizable, Brahma is also beloved by many beer drinkers. Around 27.9 million hectoliters of Brahma beer have been produced in the last decade, and the number continues to grow, with the company attaining a 1.5% share in the global beer market.
8. Corona Extra
Corona is a popular beer brand hailing from Mexico that has successfully become a hit not only in the domestic market but also among beer drinkers all over the world. Of the many products that they offer, the best-selling variation is Corona Extra, a pale lager that is beloved among many audiences. 
The drink accounts for a majority of the company's production volume of an estimated 28.8 million hectoliters and a healthy 12.2% share in the total sales volume of the entire American market. It's safe to say that the Mexican beer drink is a huge success among beer lovers, owing to its impeccable freshness.
7. Harbin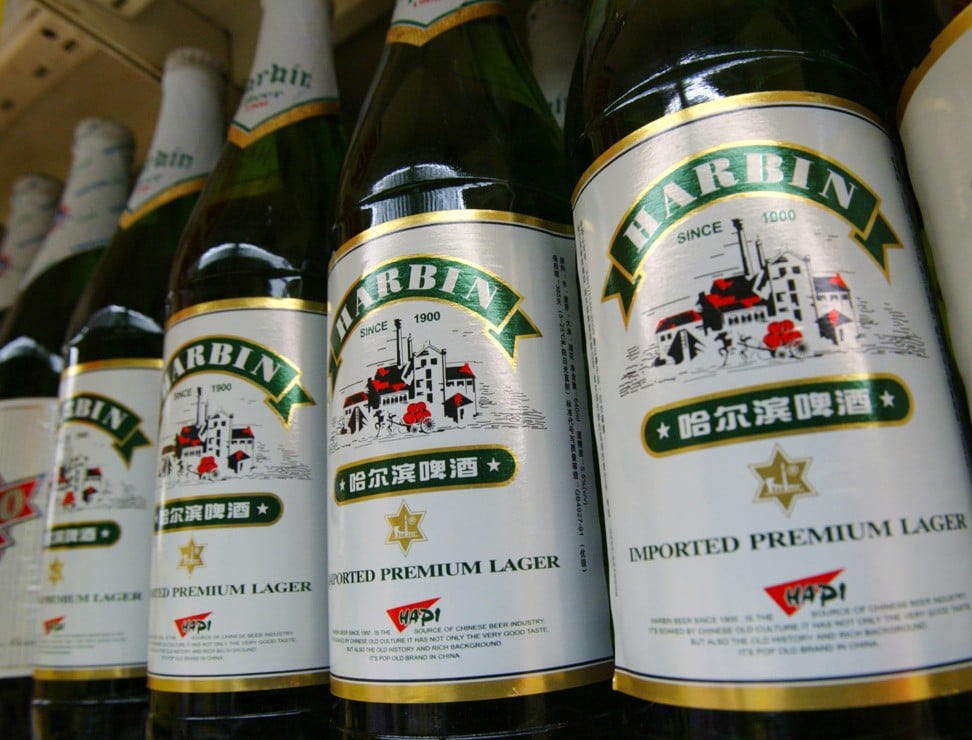 Yet another brewery based in China to make this list is Harbin, a beer producer known to be one of the oldest to show up in the nation — having been founded as early as the beginning of the 1900s. With several milestones, such as being the top-selling beer brand in authentic Chinese supermarkets, Harbin has been able to ramp up its beer production volume of 29.9 million hectoliters with a global market share of 1.5%.
6. Skol
Originally produced in Scotland, Skol is one of the lightest beers on this list, with an alcohol volume reaching a minimum of 2.8% (depending on the location). However, the beer remains to be a tasty hit among drinkers all over the world as the company's manufacturing operations to keep up with the demand for the lager continues to increase. With a global market share of around 2.1%, Skol has an estimated 35.1 million hectoliters of its beer in circulation.
5. Yanjing
Founded in the city of Beijing in China in the 1980s, the Yanjing Brewery produces quality lagers that are a definite hit among the locals and even beer lovers abroad. The drink is appreciated so much in China that Yanjing was officially declared in 1995 as the official drink to be served in important events such as state banquets in the Great Hall of the People — also known as the official state building where events organized by the Chinese government are held. Based on recent records, around 35.3 million hectoliters of Yanjing beer are circulating worldwide — totaling a market cap of around $20.86 billion. 
4. Bud Light
Bud Light is a household favorite both in its domestic American market and in other markets abroad. Holding the title of 'best-selling beer' in the United States for many years, it is without a doubt that the beverage is a hit among domestic and international drinkers alike.
 A low-calorie beer with an alcohol content of around 4.2%, the lager is a wonderful option for beer lovers of different preferences. Besides occupying an estimated 14.97 of on-premise sales in the entire U.S. market, Bud Light also captures a whopping 2.5% of the overall global market share. Around 44.8 million hectoliters of Bud Light have been sold worldwide as per the latest records.
3. Tsingtao
Tsingtao is a popular drink that is a staple among Chinese households. Tsingtao holds an average 2.8% share in the global market. It is recognized not only as a beer that occupies a large chunk of the domestic market but also as a drink that continues to grow in popularity abroad. Around 49 million hectoliters of Tsingtao are being sold worldwide, and the number continues to grow.
2. Budweiser
Budweiser is a pale lager designed with American branding in mind that first hit the stores as early as the 1870s. The amber look and fresh flavors of the beer make it a favorite drink during occasions and events. Budweiser has a 2.3% share in the entire global market, and the beer has sold over 49.2 million hectoliters to individuals and businesses worldwide.
1. Snow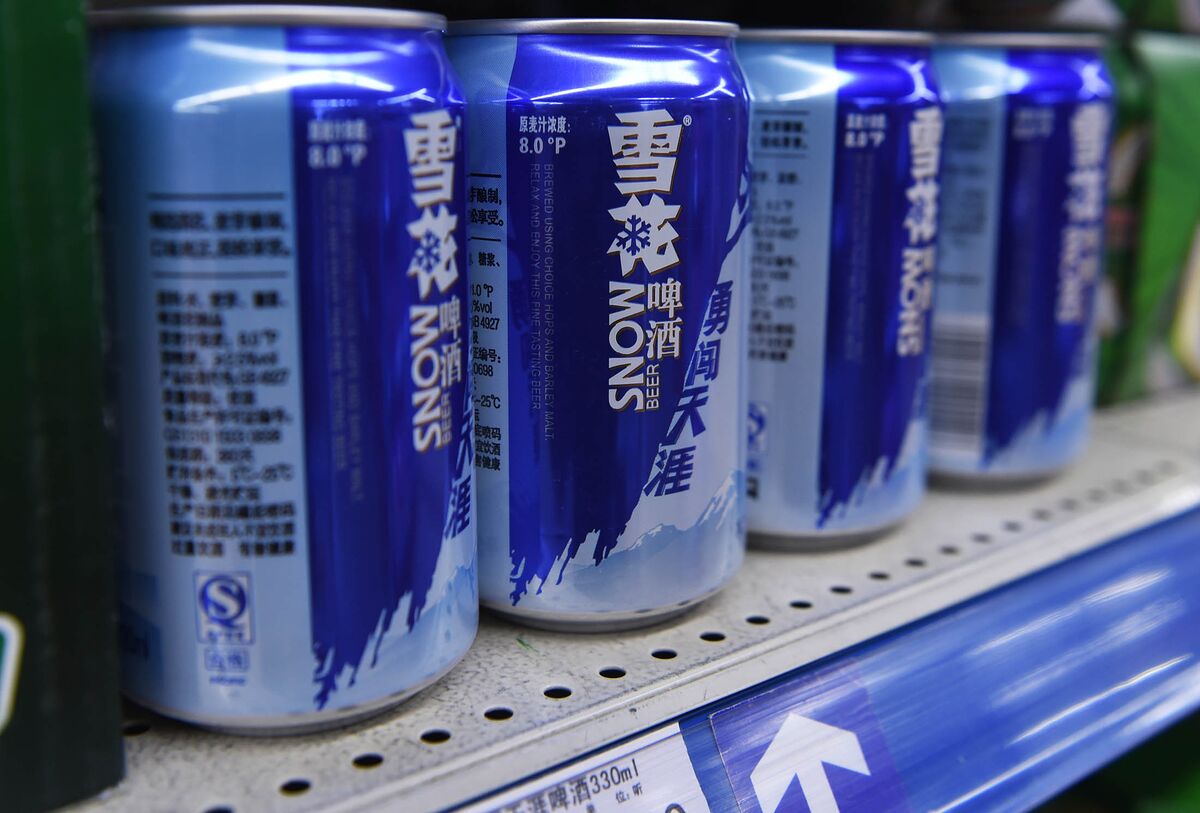 Contrary to the other products on this list, Snow is a beer that is more or less sold only to the locals in China. However, that hasn't stopped the alcoholic beverage from topping the charts as one of the top-selling beers in the entire world. One of the key factors for the drink's success in China is its very affordable price. Snow has reached numerous milestones, such as reaching an astounding global market share of 5.4% with a production volume of around 101.2 million hectoliters.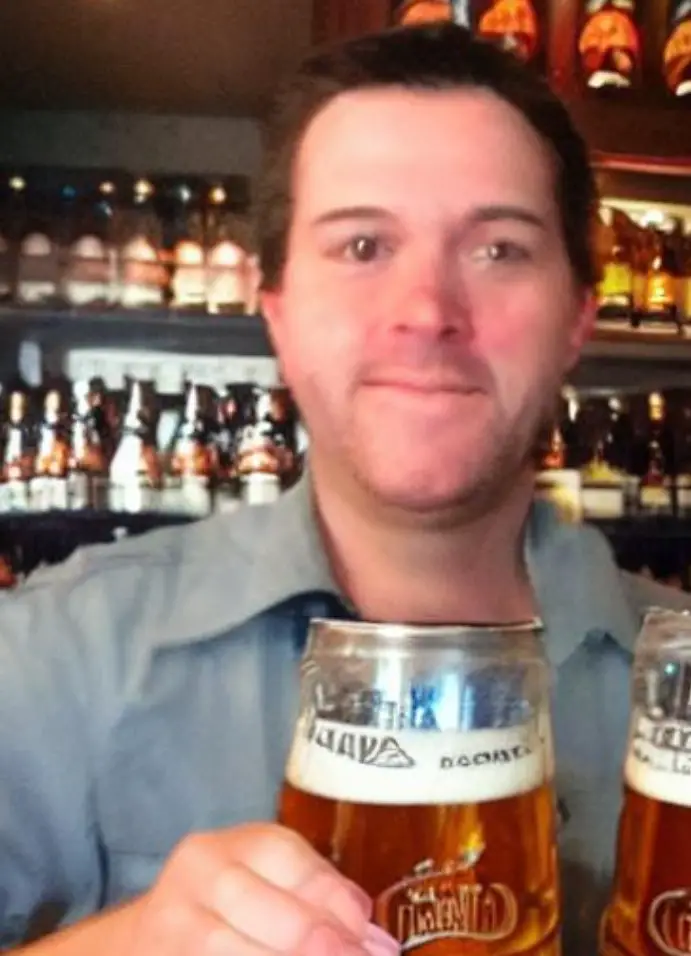 I am a passionate beer connoisseur with a deep appreciation for the art and science of brewing. With years of experience tasting and evaluating various beers, I love to share my opinions and insights with others and I am always eager to engage in lively discussions about my favorite beverage.