Here are the best beers that you can drink for April – A month when spring is finally in full bloom, and you can watch the flowers or trees grow once more. It is often said that "April showers bring May flowers," and you can definitely shower your entire month with this list of beers to drink. All of these beers come in plenty of different flavors, with different levels of ABV and different looks or colors as well. You can drink them throughout the whole month, no matter what the occasion may be. 
To create this list, we sought the opinions of our beer-loving colleagues, as well as people who work at breweries and people who own breweries as well. April is chock-full of special occasions that you can celebrate, and not just personal ones – We can be certain that there is a beer for every occasion. So if you want to know which beers fit which holiday, then read on. 
What Type of Beers Are Better for April? 
Aside from the usual roster of spring and flower-inspired beers, we have also included some beverages that pay tribute to certain occasions held in April. It's completely up to you whether you want to acknowledge these holidays or not, but if you do, don't forget to crack open a cold one to celebrate. 
1. Industrial Arts Spring Landscape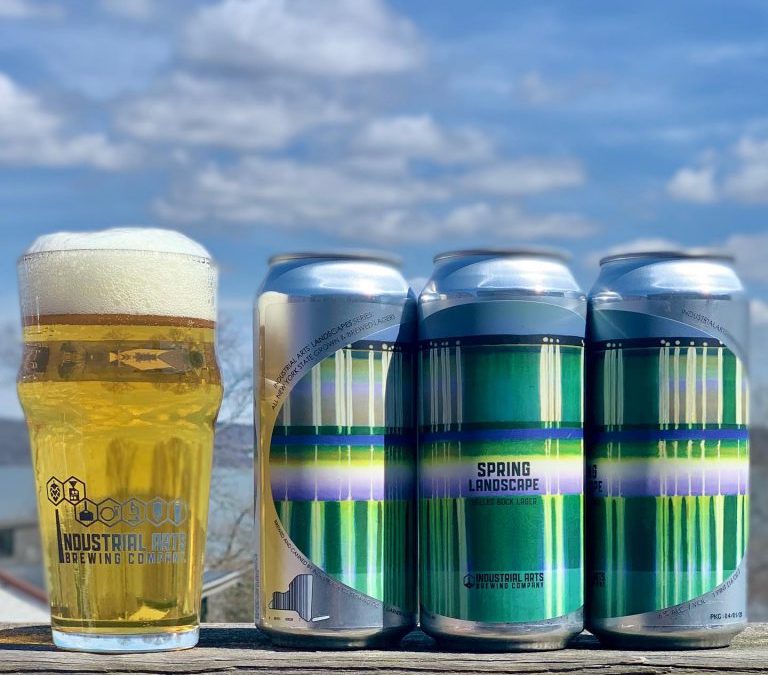 A part of the brewery's "Landscape Lagers" series, it is a seasonal release of their usual roster of lager-style beers made from ingredients grown exclusively in New York City. It contains subtle notes of honey, plus that signature scent of freshly-baked bread. 
2. Saison Dupont 
In production since 1844, Saison Dupont has since become a household name not just in its native Belgium but across the globe. The beverage is a coppery-blonde color, with a strong aroma and a very distinct bitterness. There's plenty of fermentation that went through with this beverage. 
3. Dovetail Maibock 
This product pours a clear orange-gold shade with a rather large head and contains loads of carbonation. The smell will faintly remind you of lemons, yeast, and a hint of spiciness that is quite similar to ginger beer or ginger ale. The taste is quite earthy, with a slight sweetness. 
4. Jaw Brew Hardtack 
This is a beer made from bread. That's right – Leftover bread rolls are used to create a beverage! This might seem like a very silly idea, but it's the right kind of beverage that you can give to your friends as an April Fool's Day prank. It is a beverage with a surprisingly excellent mouthfeel and crispness.
5. Mikkeler Hoppy Easter 
As the name implies, this beer is loaded with plenty of hops. The flavor is also fruity with a hint of citrus, making it an excellent spring beer – And not just for the Easter holiday. The smell is very similar to freshly-cut grass, with a slight spiciness and flowers. 
6. Budweiser Lager 
The reason why Budweiser is included in this list is that April 7 is National Beer Day – And what better way to celebrate it than to chug down one of the classics? You also have the option to drink a famous beer brand of your choice, but it's always good to go for the King of Beers instead.   
7. Ceria's Indiewave IPA 
A gorgeous beverage that contains a full balance of Citra, Armadillo, and Cascade hops – Along with some light caramel malts… And just the tiniest bit of THC and CBD. This beverage has a smooth citrus flavor to it, and it's got an impressive foamy crown as well. 
8. Allagash Brewing Company Shiro's Delight 
This beer comes with a flavor that can be described as a combination of plums, cherries, and tropical fruits – With small hints of oak and spice. It pours a gorgeous magenta color, almost like red wine. It's medium-bodied, with pretty good carbonation and a dry finish.
What Beers to Avoid for April?
Spring is a great time to drink a refreshing beverage, and that's not just limited to beer – So we have decided that the beers that you should avoid in this case are the ones that do the opposite. These beers are the beers that either warm you up or make you sweat.
1. Evil Twin Brewing Spicy Nachos 
A golden pale ale with hints of fruit, this product has been brewed using corn and fresh jalapeno peppers, giving the drink a spicy kick. This sensation goes all the way down your throat before settling into the stomach. The beverage isn't subtle about the spiciness either, as the jalapeno smell is evident as soon as you open the bottle. 
2. Vault Brewing Co. Breakfast Stout 
An oatmeal-style stout created by Vault Brewing Company. It is a beverage that has been brewed with oatmeal and fermented with the addition of sweet Pennsylvania maple syrup, as well as coffee beans all the way from Honduras. 
FAQs About the Best Beers for April 
How Do I Celebrate National Beer Day Without Drinking Too Much?
Since it was first celebrated in 2009, beer lovers from across the country have come up with creative ways how to honor this holiday and pay tribute to their favorite beverage. Some of these include paying a visit to their favorite brewery for a tour, creating a refreshing beer-based cocktail to share with friends, or hosting a beer-tasting party. Others have taken their love of beer a step further and have made their own brews either using a kit or from scratch. 
Wrapping up the Best Beers for April 
We hope you enjoyed this list of the best beers to chug down during the month of April. Of course, these beverages can be drunk at any time of the month – We just find it more suitable to chug these beverages down during a gorgeous spring month such as this one. Out of the brands that we discussed, the best choice would be Industrial Arts Spring Landscape, as the overall feel of the beverage goes well with the spirit of spring, which is all about growing and starting anew.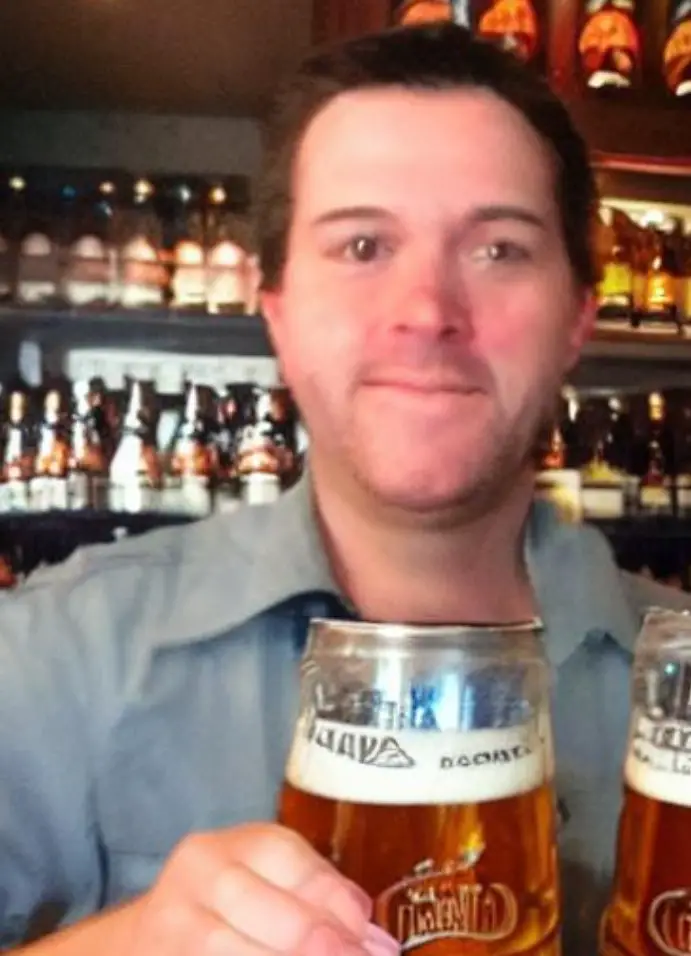 I am a passionate beer connoisseur with a deep appreciation for the art and science of brewing. With years of experience tasting and evaluating various beers, I love to share my opinions and insights with others and I am always eager to engage in lively discussions about my favorite beverage.