While Cincinnati is not a sought-after tourist destination, its citizens enjoy good beer, which is why there are around 80 breweries, taprooms, and pubs that serve delicious locally-made beer. Many of these breweries started operations 10 to 15 years ago and have built a solid base in the city, providing a variety of activities and, of course, beer!
Here is a list of the top 10 that you should definitely check out!
1. Rhinegeist Brewing Company
The Rhine in Rhinegeist comes from the neighborhood they are present in, while Geist pays tribute to the German heritage of the area. Situated in a 250,000 square feet site, the brewery first opened its doors in 2013, serving beers called Truth IPA, Cougar Blonde Ale, Spikelet Hoppy Wheat, and Uncle British Mild to more than 2000 clients who walked in that day to quench their thirst.
Since then, they have grown rapidly, being present in different states. Rhinegeist is also charitable and has launched the "Beer for Humans" program to give back and provide community support. The beer is called Easy Hop Ale, has a 4.5% ABV, and is made from a blend of Sultana, Eureka, el Dorado, Mosaic, and Centennial hops.
Address: 1910 Elm St, Cincinnati, OH 45202  
Phone: (513) 381-1367
Website: https://rhinegeist.com/
2. Esoteric Brewing Company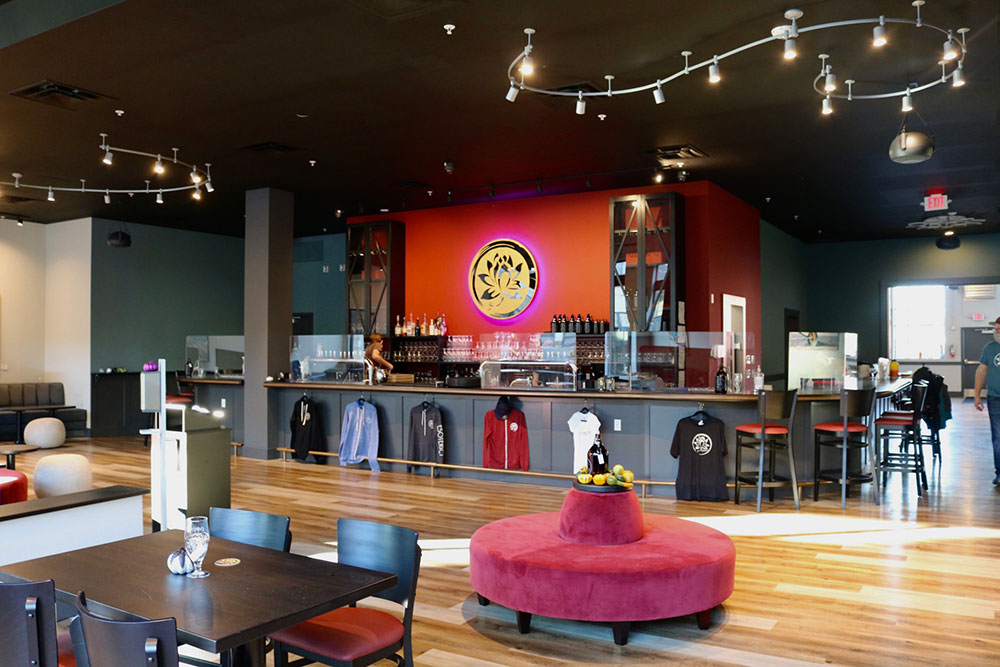 Esoteric's master brewer is not new to the field of brewing but has had vast experience, providing great beers inspired by some old traditions. The company wants to create a lasting social impact and makes its beers with the finest locally sourced and organically grown ingredients. It's got lagers, ales, and IPAs with a whole range of ABVs to choose from. For instance, Dahlia is an American brown ale with 5.3% ABV and has an almond toffee and dark chocolate aroma.
Address: 918 E McMillan St, Cincinnati, OH 45206
Phone: (513) 214-1987
Website: https://esotericbrewing.com/
3. MadTree Brewing
The moment you enter its website, you're instantly drawn to the fancy and colorful beer can designs. Yup, MadTree is creative, but that's not its only quality. The brewery is big on nature and sustainability, being a member of 1% for the planet, supports non-profits that focus on environmental sustainability, and carries out activities that are pro-planet, such as planting trees, volunteering, and recycling. It also invites people to volunteer alongside them to make our home better. 
Address: 3301 Madison Road Cincinnati, OH 45209
Phone: 513.836.8733
Website: https://www.madtreebrewing.com/
4. West Side Brewing
West Side brings to their clients exceptionally brewed traditional beer styles that include ales, stouts, pilsners, and lagers. If you're in the mood for a higher-ABV alcoholic beer, you can try out its Imperial Stout. However, if you're going for a fun light outing with friends to enjoy a beer over a decent and long conversation, you can choose from a host of options. For instance, the Session 99 India Pale Ale has an ABV of only 4%. In the events section, you can check out its calendar, which is full of different activities. So you always have something or the other to do there. 
Address: 3044 Harrison Ave. Cincinnati, OH 45211
Phone: 1-513-661-BEER
Website: https://westsidebrewing.com/
5. Brink Brewing Company
Brink Brewing has been around for quite a while and serves its clients with an intimacy that brings everyone together. When you go to the company's website, it has highlighted these words very prominently, "good beer makes good neighbors." With a staff of fourteen people from different backgrounds, it serves its community with dedication and friendliness. Brink also has a charity called Brink for a Cause where 10% of its sales go to charities it has partnered with.
Address: 5905 Hamilton Ave. Cincinnati, OH 45224
Phone: (513) 882-3334
Website: https://www.brinkbrewing.com/
6. Braxton Brewing Company
Braxton is a family affair, and it's keen on brewing with determination and creativity. Also, Braxton is very welcoming and provides a space that is free from harassment and discrimination. To ensure its commitment to its clients, the company has explicitly written its code of conduct on its website. 
Address: 331 E 13th St, Cincinnati, OH 45202
Website: https://braxtonbrewing.com/
7. March First Brewing
March First Brewing is proud to be in Cincinnati and claims to be different from the crowd by producing beers that are handcrafted and of the highest quality possible. It is also on a mission to expand so that it can provide more jobs to Americans. But that's not all. March First helps non-profit organizations either through monetary means or by sending their spent grains where needed. You can check out their light, hoppy, malty, dark, and barrel-aged beers at their venue or on their website. 
Address: 7885 E Kemper Rd Cincinnati, OH 45249
Phone: 513-718-9173
Website: https://www.marchfirstbrewing.com/
8. Urban Artifact
A creative and colorful brewery, Urban Artifact provides refreshing fruited ales called Fruit Tarts, an event space, and a live music scene. If you're a picky drinker, Urban Artifact is the place to be! You can choose from a whole range of fruit tarts according to your taste. 
Address: 1660 Blue Rock St Cincinnati Ohio 45223
Website: https://artifactbeer.com/
9. Streetside Brewery
While new to the scene, Streetside is determined to give its clients a down-to-earth experience and a great variety of craft beer with fun names. It also hosts a lot of events, and one of the upcoming ones is Gamenight, where games such as Exploding Kittens, Just One, and Codenames will be played. 
Address: 4003 Eastern Ave. Cincinnati, OH 45226
Phone: (513) 615-5877
Website: https://streetsidebrewery.com/
10. Fibonacci Brewing Company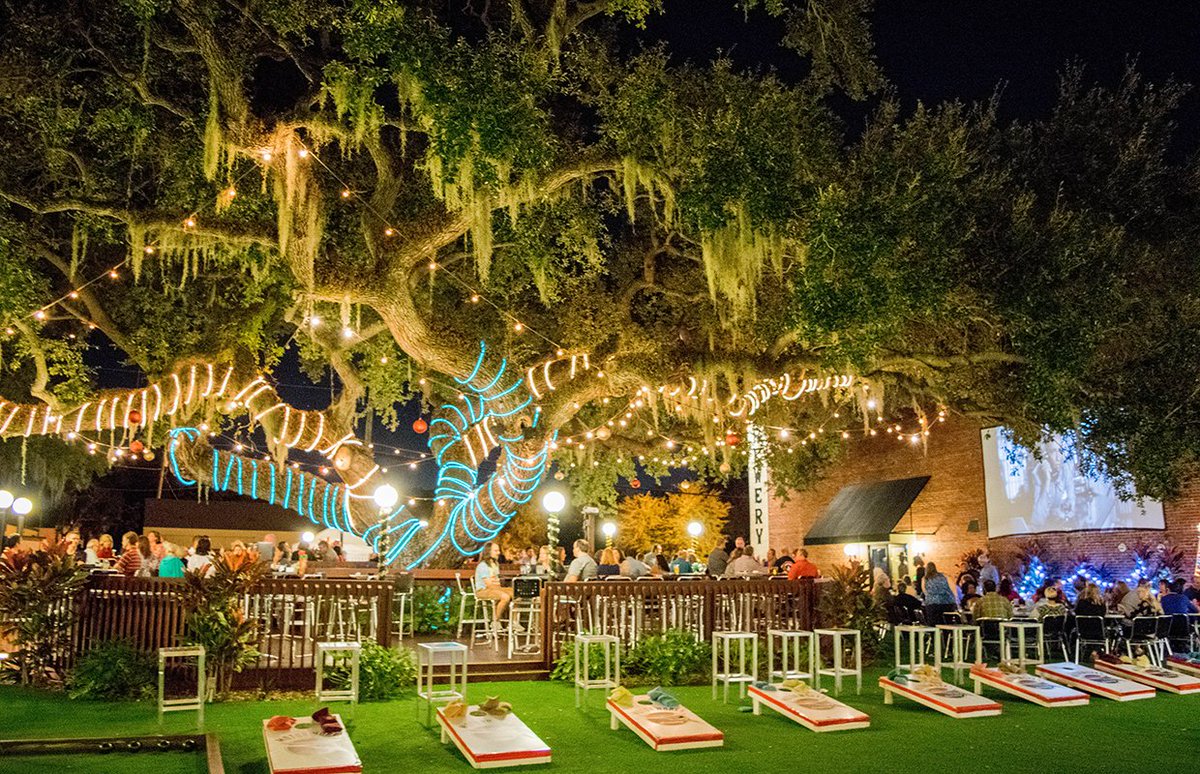 A nano brewery, Fibonacci produces great quality craft beers, especially focusing on hybrid and non-traditional beer styles, in a relaxed environment. The brewery named itself after the Fibonacci Sequence because one of its co-founders is passionate about math and computer science, and the other loves urban farming and horticulture. The Fibonacci Sequence is tightly linked with math, nature, and the hop plant!
Address: 1445 Compton Rd Mt Healthy OH 45231
Phone: 513.832.1422
Website: http://fibbrew.com/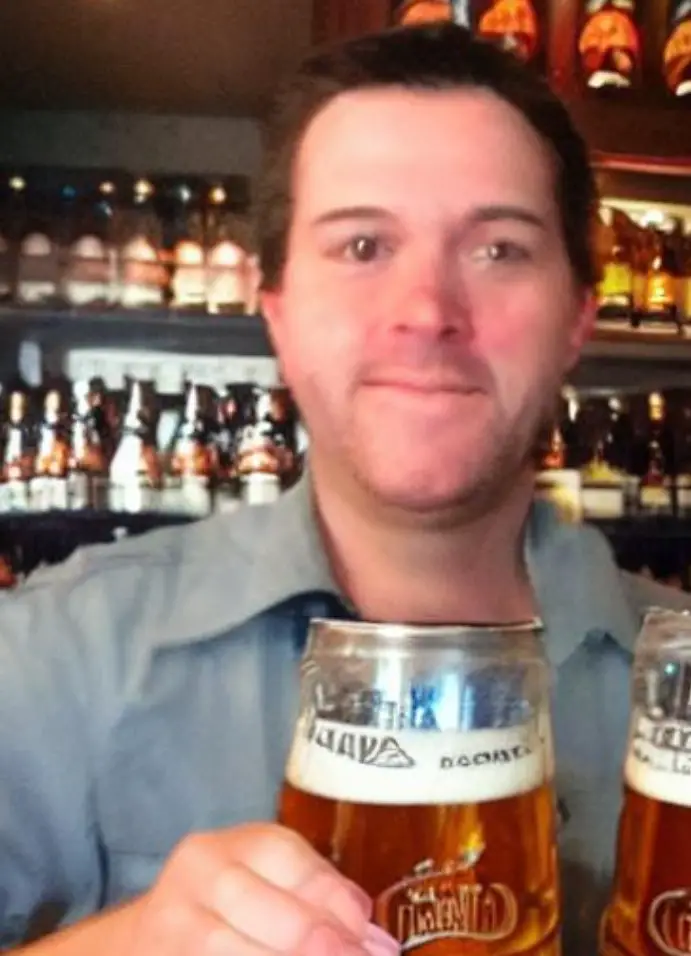 I am a passionate beer connoisseur with a deep appreciation for the art and science of brewing. With years of experience tasting and evaluating various beers, I love to share my opinions and insights with others and I am always eager to engage in lively discussions about my favorite beverage.