Running outta cash while getting boozy with your friends? Relax! The article features some ideas to buzz up your night yet save a lot of money in your pocket!
It's not easy to enter a bar and leave without spending a few bucks. Mind you; classy drinking doesn't come cheap. For college student parties, drinking is an inevitable way to socialize, but when you look at your pocket, you start thinking of ways to skip the party.
There are ways you can enjoy your alcohol without putting pressure on your bank account. Simple changes can be super helpful.
Check the ABV of the drink you're buying. Hard liquors will get you drunk way faster than a can of beer, or mixing a low-priced vodka with fruit juices will definitely save you a lot of money. Instead of drinking at a bar, opt for home brewing or take your own bottle of wine with you when going out for a family dinner.
Remember, if you know how to shop smart, you'll end up spending money at much better places.
Some cheap options might take you to the hospital but don't worry; you won't find any cheap ideas in this article. If you don't want to ruin your drinking experience yet save a couple of bucks in the end, try out these cheapest ways to get drunk.
Cheapest ways to get drunk
Let's check out some of your favorite alcohols and tips on how to buy them cheaply.
Beer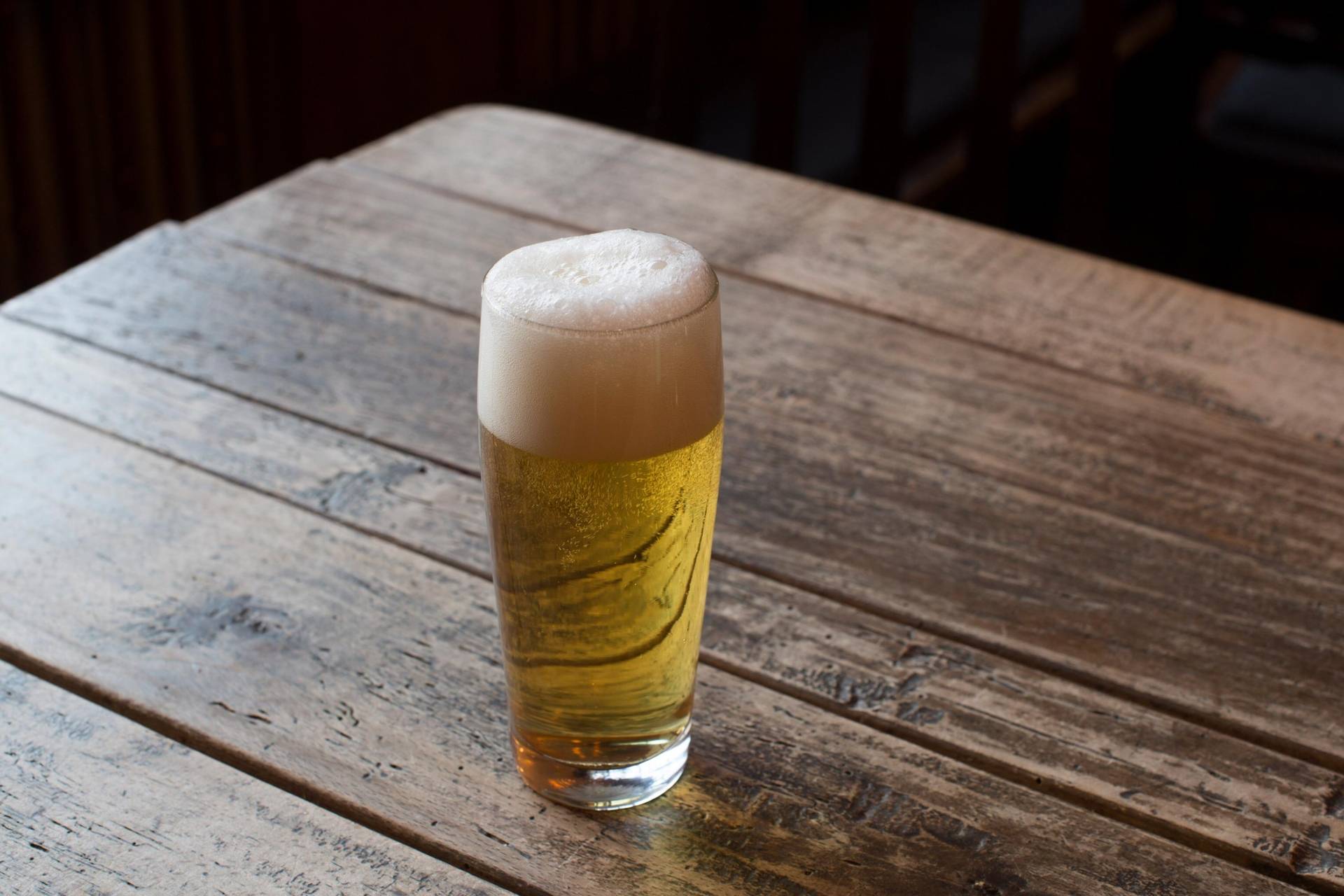 Even though average beers have low alcohol content, you can buy them at a comparatively low rate. It's easily available at local grocery stores and bars. Either you can buy a can for yourself or a pack of six to enjoy with your friends. You can also look for high-ABV beers.
Do you wanna know the secret of buying beer with only a few dollars in your pocket?
It's not that complicated…Take a look!
Purchase in Bulk
Don't wish to sound greedy, but the more, the merrier. Purchasing a six-pack is cheaper than buying 6 cans of beer separately. So, if you're having a party, opt for buying a full case (24 beers) or a half case (12 beers). If you wanna chug a few cans all by yourself,  just go for a sixer.
Home brewing vs. buying
Home brewing is not like a cup of tea for everyone. It's a hobby enjoyed by people who actually love home brewing. For others, the labor work might drive you crazy, and the end result won't be as good as a purchased beer. So to answer this question, Is homebrewing cheaper, or does buying a beer work? Well, it's up to you…
If you don't like the complicated process of home brewing, you can always find cheaper beers at a store. If you think you're up for the challenge or enjoy tasting your own brew, you can always buy home brewing kits at any online store like Amazon. Initially, home brewing will cost you more because of the equipment purchased, but after your first brew, the cost will start to decline rapidly.
Order a Pitcher
If you land at a bar with your friends and you know you'll be walking out with empty pockets, try this tip. Instead of buying a glass of beer individually, go for ordering a pitcher. A pitcher contains 5 glasses of beer and costs around $15, whereas buying individual beer for each person may cost much higher.
Cheapest But Most Classy Beers in the U.S.
Alaskan Amber Beer – $4
Genesee Cream ALe Beer – $1
Tecate Lager Beer – $3
Coors Banquet Beer – $3
Narragansett Lager – $3
Vodka
Vodka is mostly ethanol and water. So, if you wanna get drunk really fast without wasting a dime, you can always go for purchasing vodkas. Its main categories are plain vodkas, flavored vodkas, fruit vodkas, and French and Scottish vodkas.
Vodka may sound more expensive than beer, but even a small quantity will get you fully drunk. Two shots of vodka will make you feel tipsy, and the next ones might even cause a blackout. It has a high ABV of 50%-70%. Since vodka is a Russian specialty, most people like to down it straight in the country. In other countries, vodka serves as a base drink to prepare many cocktails.
Let's find out how you can make the most out of your vodka purchases.
Invite your friends Over
Instead of going to bars and ending up paying additional costs, just call your friends and invite them over to get tipsy with you. You'll be way more comfortable at your home while saving yourself a lot of money.
Making Your Own Cocktails
Vodka has a neutral flavor means you can add a beverage of your choice to spice things up. Instead of buying mixed cocktails, search for good recipes online..there are tons of em… It's super easy to make your own cocktail. With vodka, you don't have to worry about the acidic flavor either, and you can enjoy a fruity or creamy drink at a very low price. It's a great way to impress your friends.
Good for Price, High-Quality Vodkas in the U.S
Smirnoff Vanilla – $14.21
Taaka Vodka – $12.99
New Amsterdam Peach Vodka – $13.99
Smirnoff Passion Fruit – $14.99
New Amsterdam Red Berry Vodka – $13.99
Georgi Vodka – $14.99
Everclear
Everclear is a grain alcohol spirit made by an American company Luxco. It doesn't have any aroma or flavor. It's kinda like vodka, but you can call it a stronger version of it. Vodka has a maximum of 70% ABV, whereas Everclear is all about alcohol with an ABV of 95%. It is legally sold in most states of America, while others may sell its less concentrated versions.
Everclear has a neutral flavor making it a great mixer for cocktails and home-infusion drinks. It's a really strong drink available for just $20 per 750ml bottle. But be cautious while consuming it as heavy drinking has its own disadvantages. 
Gin with tonic water
For a solid but affordable drink, you can equip a mix of gin and cheap tonic water. Getting Gin alone might be pricey to get drunk on, so adding tonic water allows you to consume more volume while remaining intoxicated.
Gin ranks as one of the contenders to make you drunk in a short amount of time due to its high alcohol content percentage. Ultimately, drinking fizzy or carbonated-like beverages, such as champagne or gin and tonics, hastens your intoxication since the alcohol enters your bloodstream more quickly.
Flavor-infused malt drinks
They are like canned alcoholic beverages that aren't quite beers but will make you waste a similar amount of time. They have a flavor similar to a mixture of light lager, seltzer, sugar, and numerous unidentifiable ingredients.
Flavored malt beverages reside at the sweeter, less expensive end of a matrix that also includes spiked seltzer in the expanding ecosystem of alcoholic beverages that are neither straight-up beer nor wine or liquor.
Other Tips To Save Your Money On Alcohol 
Look For deals and happy hours in your nearby stores and bars. 
Subscribe to a wine club
Don't buy alcohol on weekends as it is more expensive during that time period
If you're a wine connoisseur, you can opt for second-label wine as a cheaper option 
Buy in bulk. Online purchasing may turn out to be cost-effective when it comes to alcohol
You can use reusable growlers that can save a few bucks
Conclusion
Now you know all the cheapest ways to get drunk. You can enjoy a drink without being much concerned about your wallet. Remember to stay classy with your alcohol choice. Some of the really cheap drinks may cause serious health hazards. Also, avoid using hand sanitizer to get drunk.
The article contains all the info you need to pick the best option for your taste and pocket. None of the drinks will affect your health if taken in moderation. So, remember to drink responsibly.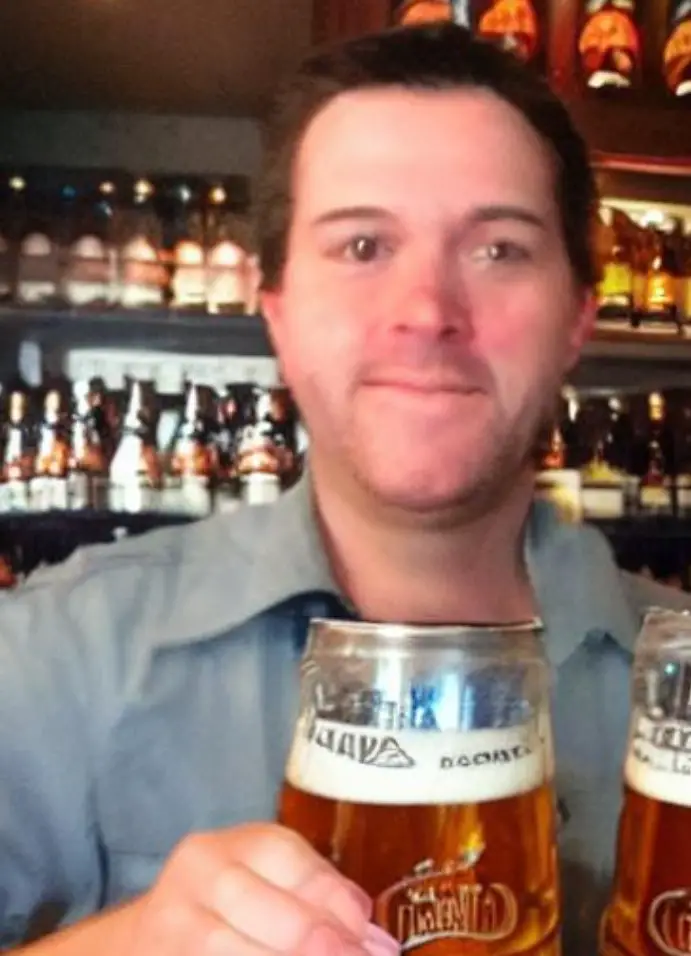 I am a passionate beer connoisseur with a deep appreciation for the art and science of brewing. With years of experience tasting and evaluating various beers, I love to share my opinions and insights with others and I am always eager to engage in lively discussions about my favorite beverage.