Not all Balkans countries have a dazzling beer scene. North Macedonia is among those regions where craft beer culture is still emerging. However, a few beer brands have been serving enthusiasts for decades. Do you wish to explore more? Here is a compilation of the distinctive homegrown and international Macedonian beer brands. 
1. Skopsko Svetlo Pivo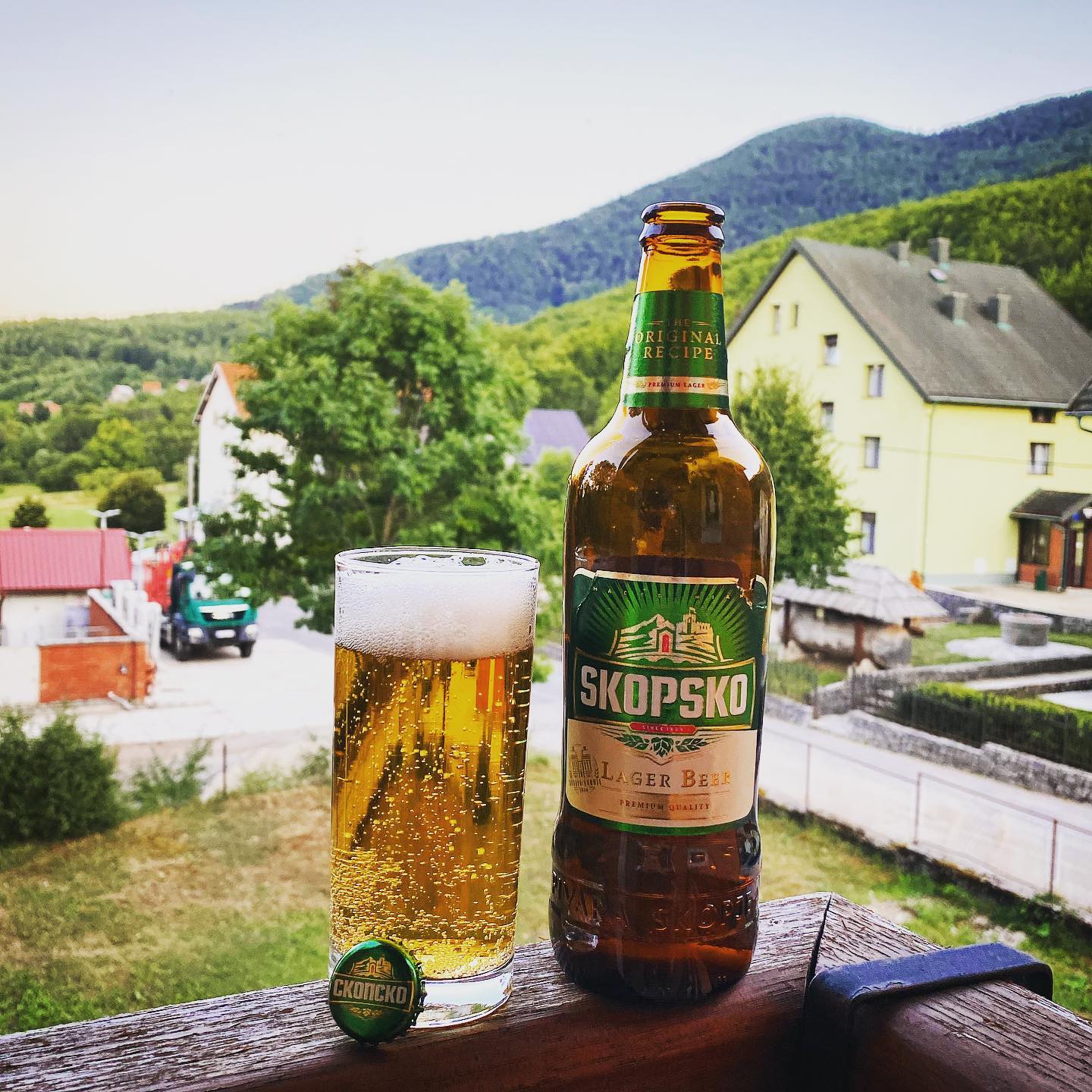 The uncrowned king of the North Macedonian beer industry is Skopsko. Its flagship beer, Skopsko Svetlo Pivo, is a distinctive Premium Lager with 4.9% alcohol strength. The white head looks perfectly formed with a transparent golden body. 
It has distinct aromatic flavors, including malts, hops, grains, herbs,  and a mild trace of yeast. The taste is exceptionally well-balanced, with bitterness in the aftertaste. Its medium-bodied feel is pleasantly refreshing with a well-carbonated texture. 
Skopsko Svetlo Pivo has an impressive beer profile. Serve it with Macedonian foods and uncover new enhanced flavors.
2. Zlaten Dab Lager Beer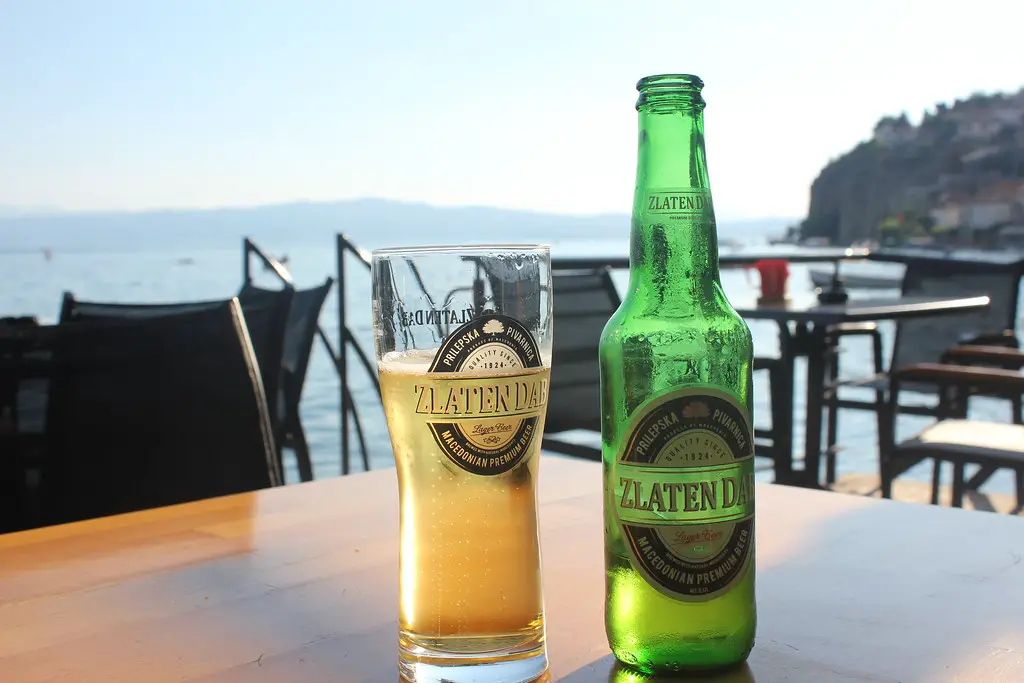 After Skopsko, the best-quality beer in North Macedonia is Zlaten Dab Lager Beer. Prilepska Pivarnica produced Zlaten with the most basic yet effective ingredients, such as malts, hops, pure water, and homegrown yeast. Its body looks crystal-clear golden with a decent white foam of cap. 
The grainy pale malt with bready notes and mild bitterness works wonders for this Pils-style beer. Average carbonation, light-bodied mouthfeel, and bitter-sweet finish heighten the taste and quality of Zlaten Dab Lager. The crisp freshness is the highlight of its beer profile. So, do you need a superb-quality delicious beer for your next casual party? Look no further than Zlaten Dab! 
3. Krali Marko Svetlo Pivo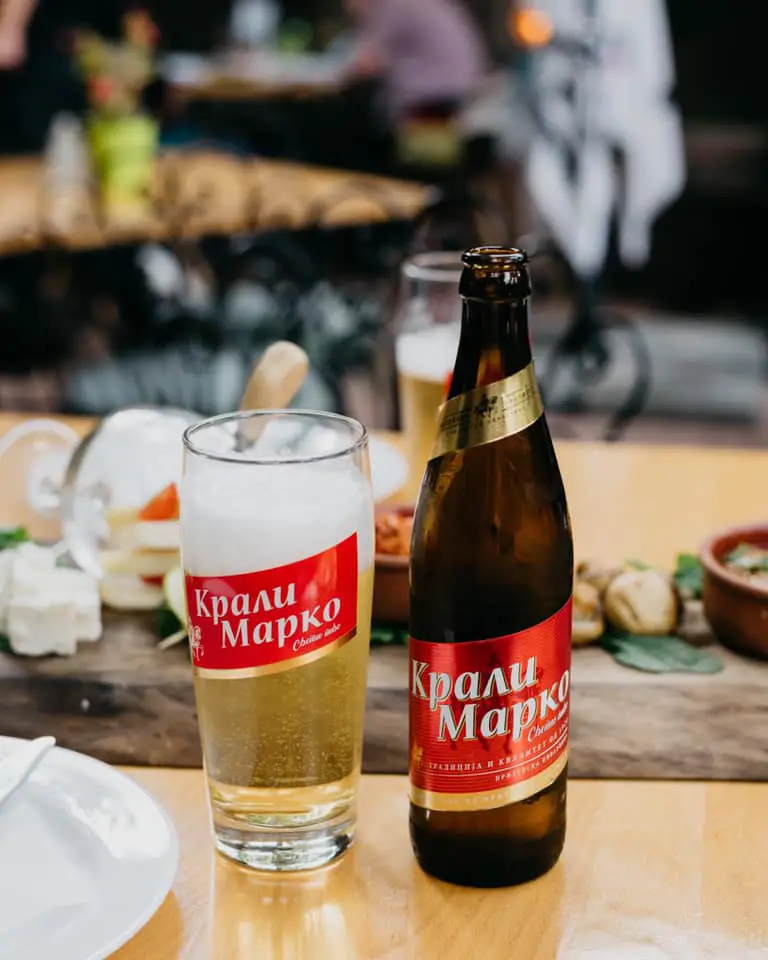 Take your Lager glass, pour your favorite Krali Marko, and indulge in the delicious taste of this outlandish International Lager. Its hue is golden, while the foamy cap is white. The 4.5% alcohol content seems moderate for this style because it has 11% malts. 
Krali Marko has been delivering and serving Macedonians since 1924. It exhibits genuine traditional brewing methods and craftsmanship. The light malt goodness with toffee and fruity flavor ignites taste buds. It feels light in the mouth, but the carbonation is lively. Krali Marko can elevate your drinking game on a sun-soaked beach day, so give it a shot. 
4. Nektar Pivo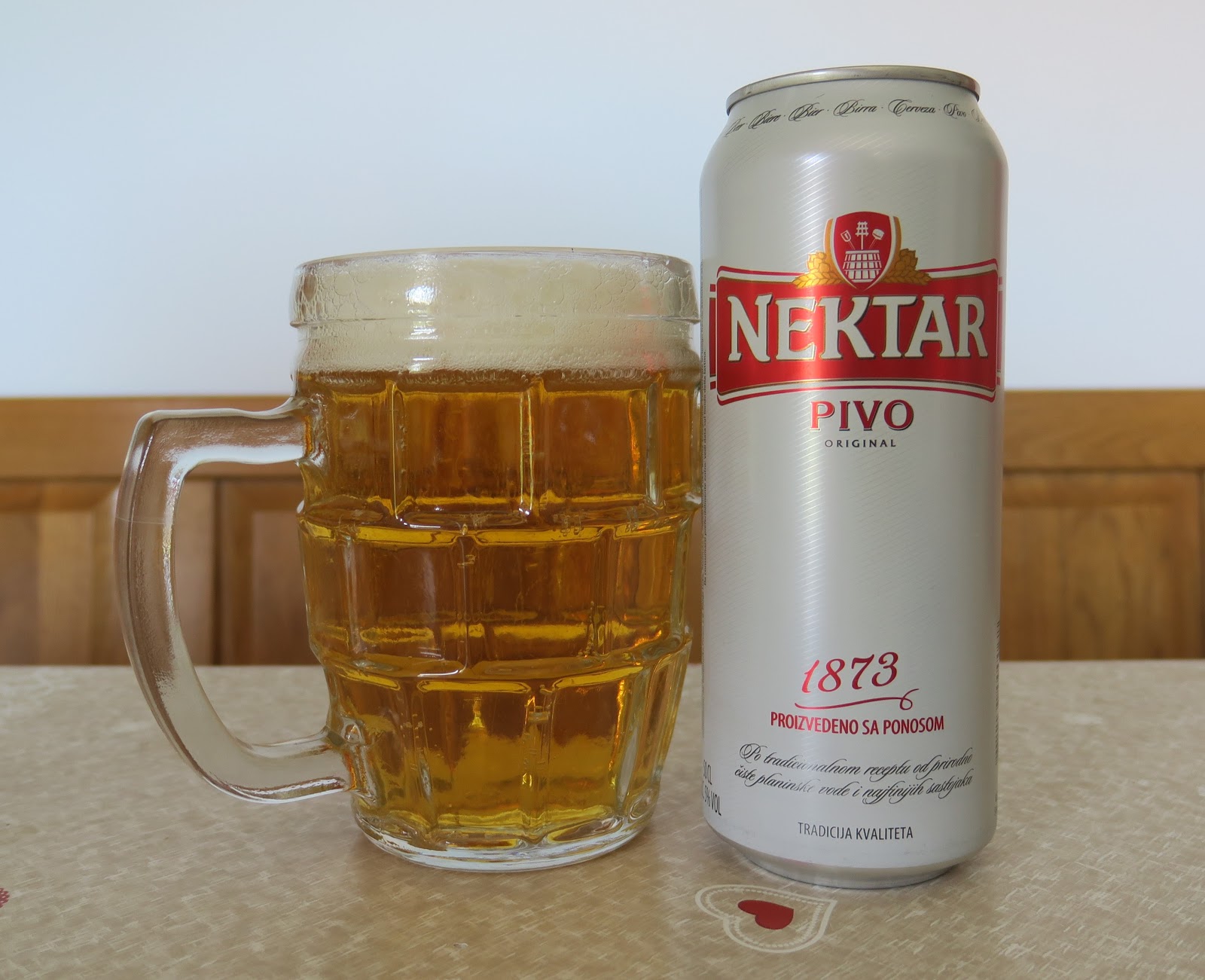 It is a fact that Nektar Pivo is a market leader in Bosnia & Herzegovina, but North Macedonia also has unlimited stock to please those who love Nektar's tempting flavors. Like other Pale Lagers, its golden-colored body with a well-retained foamy cap creates an everlasting impression.
Feel the authentic scent of light hops with a trace of malt sweetness. The metallicness makes it more exciting, but the finish also has maltiness. The medium-bodied feel with a moderately-carbonated texture adds charisma to its beer profile. 
Nektar Pivo can change your drinking game by upgrading your brewing experience. Create a bucket list and add this bottle of freshness to it. 
5. Guinness Draught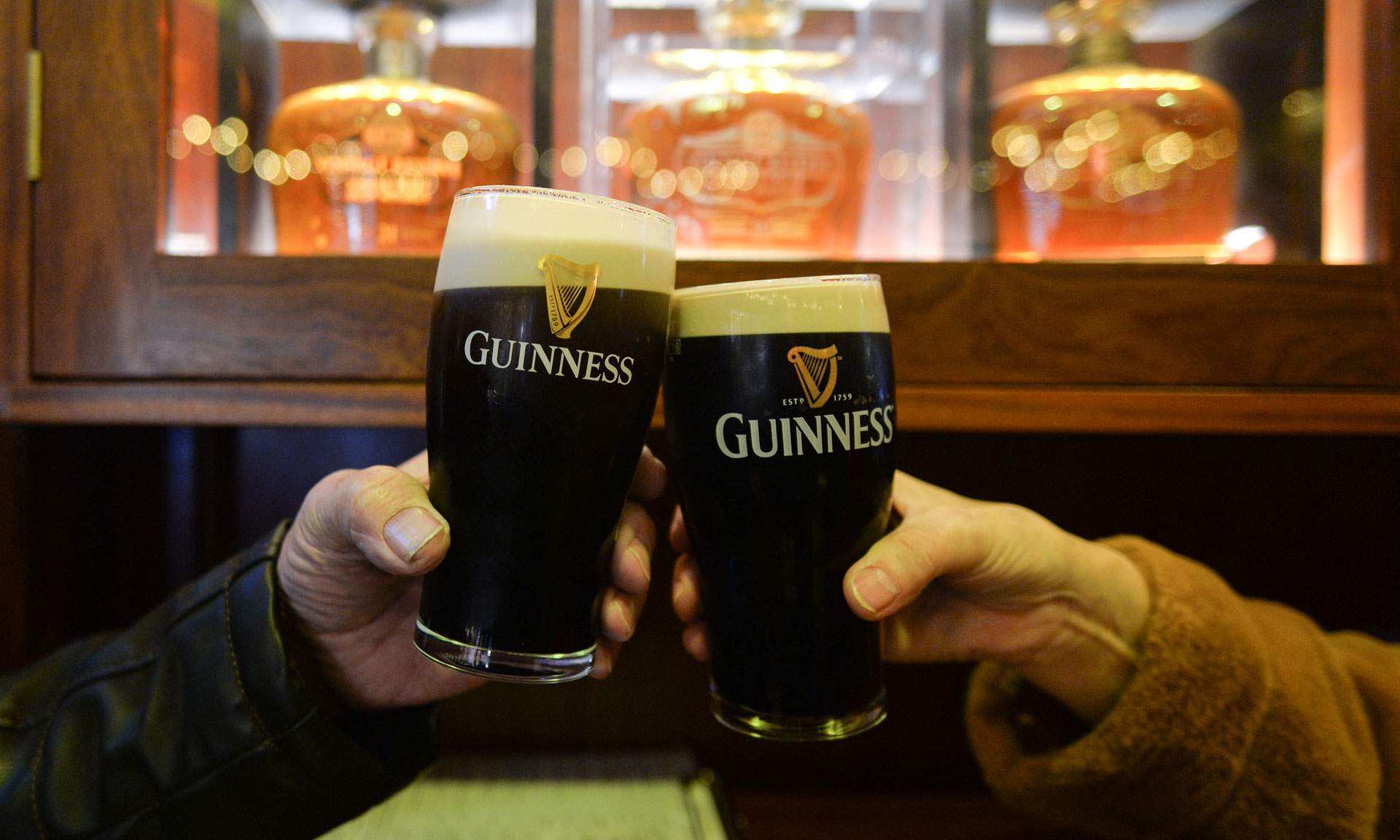 Guinness Draught is a bottle of never-ending deliciousness with an elegant appearance. The deep blackish color looks stunning with a beige cap of bubbles. 
The complexity of its flavor profile heightens its worth. With chocolate, caramel, coffee, roasted malt, and dark fruit taste, Guinness Draught is an impeccable Irish Stout brewed on Irish soil but a renowned name in the North Macedonia beer industry. Its creamy mouthfeel is worth appraising with a slightly dryish finish.
6. Lasko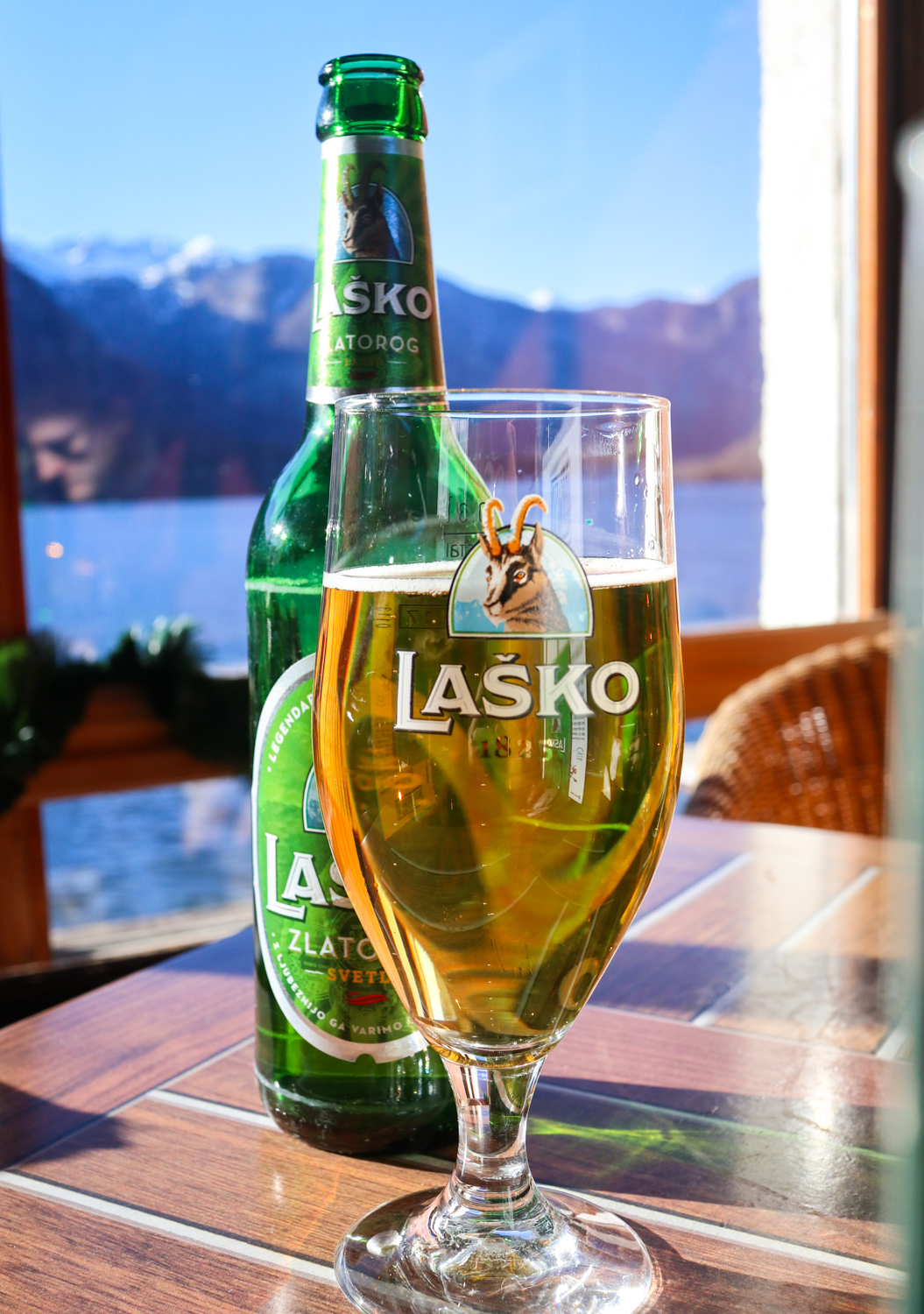 A complex beer produced in Slovenia is also popular in North Macedonia. Its name is Lasko Zlatorog. The straw yellow body complements its short-lasting white head. 
Lasko delivers quality flavors of malts, hops, caramel, and citrus. The balance is applaudable because hoppy bitterness and caramelized sweetness blended well. It feels heavenly in the mouth with a sweet finish. Serve it cold on sun-soaked hot days to stay cool in style. 
7. Tuborg Classic
Tuborg is a Danish beer brand in North Macedonia anywhere in clubs, restaurants, bars, and convenience stores. The pour is deep golden, but the head looks white. Its retention is better than many big names. 
It is malt-dominated from the start, gives a thin malt flavor in the middle, and a mild hoppy bitter taste in the end. A touch of faint grain is present in the beer, but the crisp aftertaste and finish, make it compelling. Buy Tuborg Classic has a traditional Vienna Amber Lager style with a pleasantly smooth character. It can enlighten your party with its charming appearance. 
8. Skopsko IPL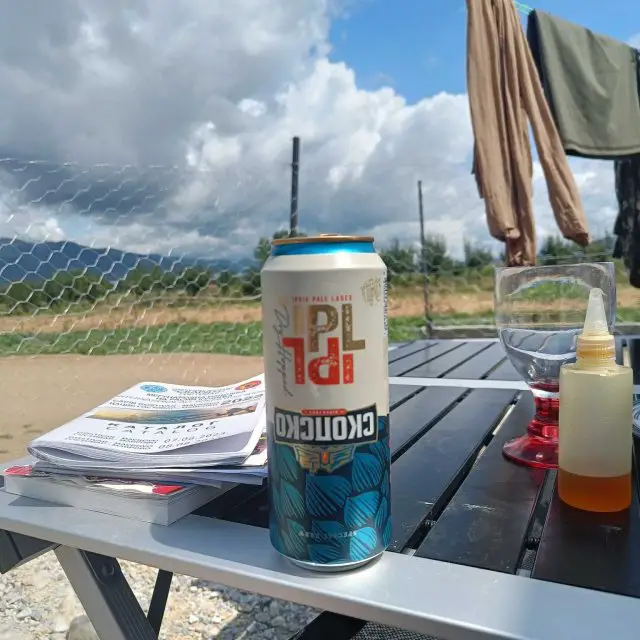 Another irresistible product by Heineken North Macedonia is Skopsko IPL (Indian Pale Lager). Its cloudy golden-orange body with a froth of white head seems mesmerizing. The beer has a highly well-balanced character with mild hops bitterness and light sweet maltiness.
It suggests a lovely scent made with grass, herbal, citrus, and hops, but the taste is a flavorsome blend of moderate bitter notes and malt sweetness. With an average body and lively carbonation, Skopsko IPL provides its audience with a creamy texture and a worth-praising beer profile. Of course, Skopsko has several beer variants to discover. Search, uncover, and consume the one you like the most. 
9. Amstel
Even kids can tell the name of Amstel, so imagine its popularity. Heineken Nederland introduced it to the global market a few years ago. Amstel is an example of a fabulous brewing heritage because of its refreshing, creamy character. The pour is translucent amber gold with a well-formed white head of bubbles. 
The flavor profile seems balanced with the tempting smell of citrus, malt, and hops. Its taste exhibits the dominance of malts with medium body and average carbonation to balance out every flavor. 
10. Erdinger Weissbier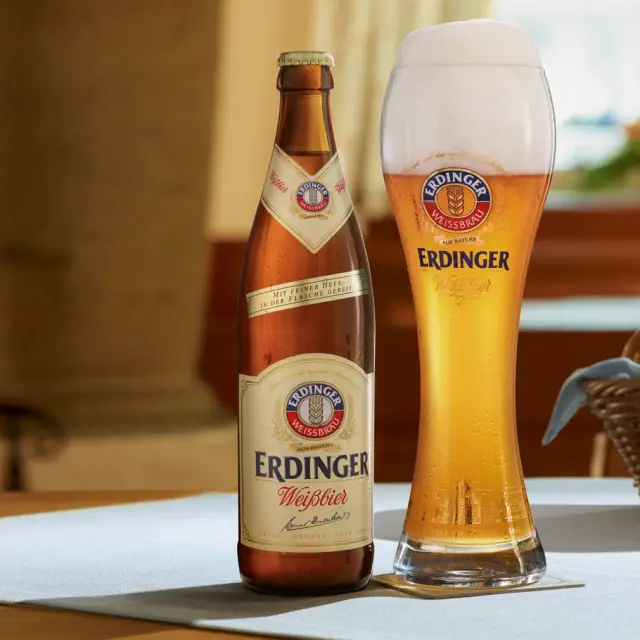 A German unfiltered Wheat Ale is popularly known as Erdinger Weissbier in Macedonia. The haziness seems natural in a deep golden body, while the white foamy head has steadiness. It is a harmonious blend of distinct-style hops with spicy wheat and yeast notes.
Erdinger has a full-bodied, rounded mouthfeel with a mildly bitter flavor to enjoy every drop of this Weissbier. Even the taste is worth praising because of its quality character. Moreover, Erdinger goes down better than other Weissbiers. Tasting it with buddies can be a terrific idea. What do you think about it?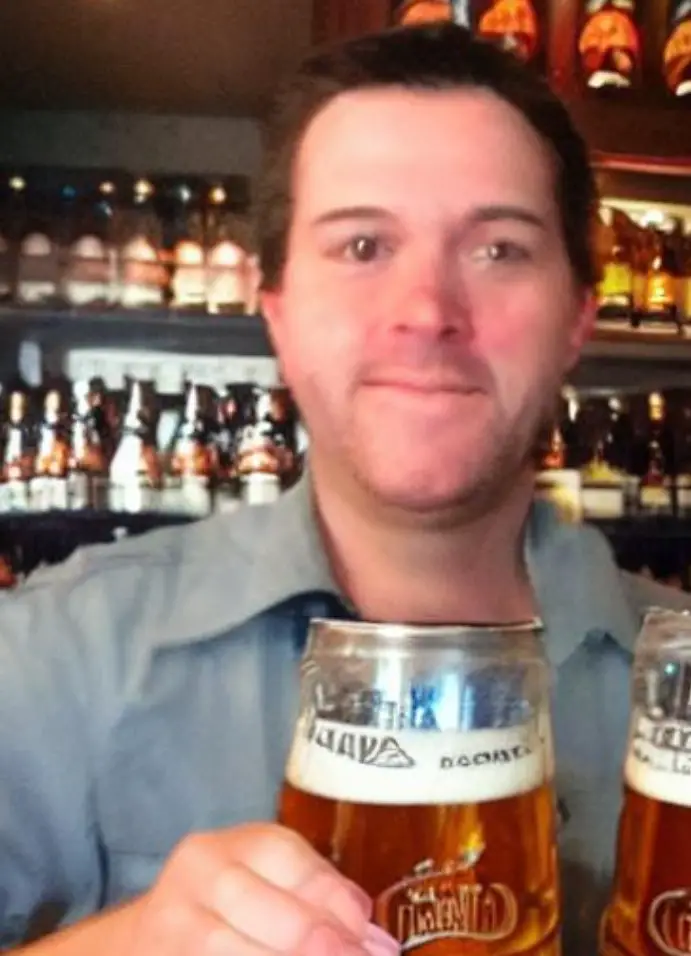 I am a passionate beer connoisseur with a deep appreciation for the art and science of brewing. With years of experience tasting and evaluating various beers, I love to share my opinions and insights with others and I am always eager to engage in lively discussions about my favorite beverage.