Who is keen to explore the wonderland of deliciousness? If you have raised your hand, explore the diverse range of Balkan beers to sip some of the best flavors in style. With ten prominent countries, the Balkan region invites you to visit and taste authentic beers. 
So, why wait? Check out this compilation, share it with your friends, and plan with them to try these ten finest beer brands in the Balkan region. 
1. Zagorka Special (Bulgaria)
Consider Bulgaria an epitome of diversity and taste in the Balkan region because of its terrific beer scene. Zagorka Special is the first choice for Bulgarians and foreigners alike. The golden shade of its appearance is a treat to watch, but the finger-tall foamy white head beautifies it.
The malt goodness is the specialty of Zagorka, with creamy corn, molasses, and hay taste. It feels smooth, soft, and medium-bodied on the palate with a well-carbonated character. 
Zagorka Special brings out special flavors, so always say yes to this flavorsome beer whenever you find it.
2. Jelen Pivo (Serbia)
Jelen Pivo enjoys being the leading contributor to the Serbian beer industry because of its immense popularity in the country. It brings out the delicious flavors prepared with selected local ingredients. The body is amber, while the head is small and short-lived. It has a low 4.6% alcohol content. 
It smells good, with citrus, rye, and bready malt flavors. The traces of sweetness, wheat, and herbal hops further enhance the taste. Its carbonation level is good, with a crisp feel. The beer finishes with a subtle bitterness.
3. Timisoreana Original (Romania)
Did you know Romanian beer, Timisoreana, has a prolonged history of out-of-this-world craftsmanship? 
Transylvania is the hometown of many authentic beer brands, but Timisoreana steals the hearts of Romanians and visitors. The body looks pale in color, but its bitter taste is a must-try thing to satisfy your taste buds. It delivers a blend of powerful earthy hops and flavorful sweet malts. The medium-bodied feel adds authenticity and charm to its beer profile with a sweet finish and aftertaste. It is worth tasting, so don't miss out on it!
4. Lasko Zlatorog (Slovenia)
The Slovenian beer brand, Lasko Zlatorog, is a top-selling beer in the country. It has a beautiful green bottle design with a catchy label. The body has a straw-like yellow hue. Also, it presents 4.9% ABV. 
Lasko offers a well-balanced blend of biscuit, malt, caramel, and hops. The bitter-sweet taste with a hoppy finish provides a pleasant feel. It is an inexpensive thirst quencher beer in the Balkan region, so you should try it.
5. Ozujsko Pivo (Croatia)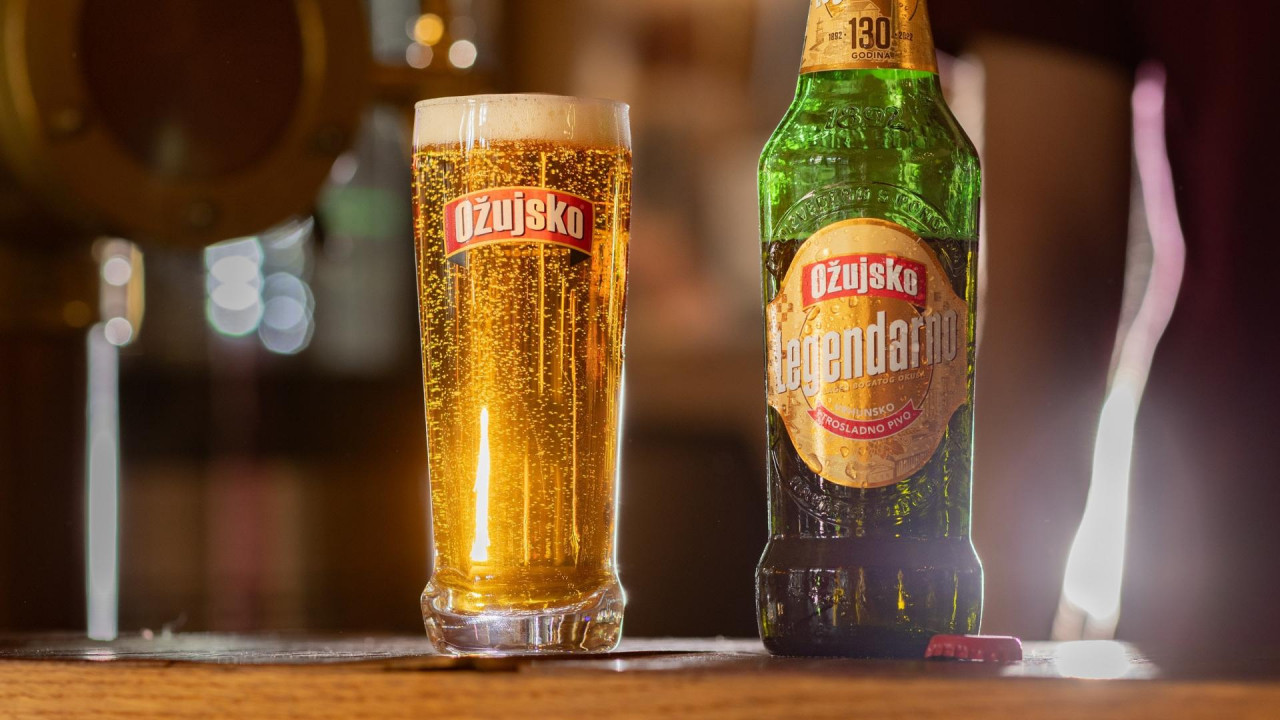 Find the top-rated Croatian beer brand, Ozujsko Pivo, and enjoy its incredible taste. Its style indicates a classic touch of European Pale Lager. The alcohol content is 5% ABV. Ozujsko pours a light yellow color. The head seems soapy. It stays sturdy for a few moments, then lessens to a lacing. 
It has an impressive aroma of malt and fruits. Malts dominate the flavor profile, but the bitterness is moderate and well-balanced. Ozujsko offers a medium-bodied feel with a delightful finish and good carbonation. The beer is quaffable and has a matchless beer profile.
6. Birra Peja Pilsner (Kosovo)
Kosovo has one of the finest-quality beer brands, Birra Peja Pilsner. Peja is a German Pilsner for the style with a strength of only 4.2% ABV. Its translucent golden body is nice-looking with a thin head of soapy lather. Unfortunately, it quickly disappears. 
The inviting smell of floral hops and malts can uplift anyone's mood with its mere essence. Its taste is good, if not exceptional. The medium-bodied feel and average carbonation make it a regular Pilsner you can serve at any casual event. Also, it is crushable and soothing.
7. Skopsko (Macedonia)
The Macedonian beers have a noticeable contribution to the Balkan beer industry. Skopsko is undoubtedly the finest beer from Macedonia, with its unusual taste and golden-colored appearance. The style is more like a German Pilsner. Its flavor profile is decent but impressive because of its grainy malt goodness and floral bitterness.
Its light-bodied feel in the mouth with a crisp touch delivers a luscious flavor at a reasonable price. Skopsko is a year-round Macedonian beer, so serve it to complement your meal on any occasion.
8. Sarajevsko (Bosnia & Herzegovina)
A household name in Bosnia & Herzegovina, Sarajevsko Pivo, is among the high-quality Balkan beers because of its well-crafted beer profile. Consider it the best flavorful Lager with irresistible aromatic flavors. It possesses 5% ABV. The beer pours a deep golden hue with a persistent white head of bubbles that shrinks to a random lacing after a few minutes. The style suggests a European Lager character with a Pilsner touch.
The complexity is impressive with potent hoppy bitterness. It suggests a bread, grain, and herbal aroma, while the taste replicates the nose better. There is apple and sweetness in the flavor profile with a light-bodied mouthfeel.
9. Niksicko Pivo (Montenegro)
Niksicko is a mass-pleaser European Pale Lager brewed in Montenegro. They used pure mountain water with selected homegrown ingredients to produce this natural and long-lasting taste. The crystal-clear yellowish body looks good with a short-lived white head of bubbles. Also, the minimal lacing adds a factor of decency to its appearance.
Its smell is pleasant because of corn, floral hops, and caramel malt. Nisicko is sharp and crisp with a bitter-sweet mouthfeel and tart-like finish. The beer is a complete package, so what stops you from tasting it?
10. Birra Tirana (Albania)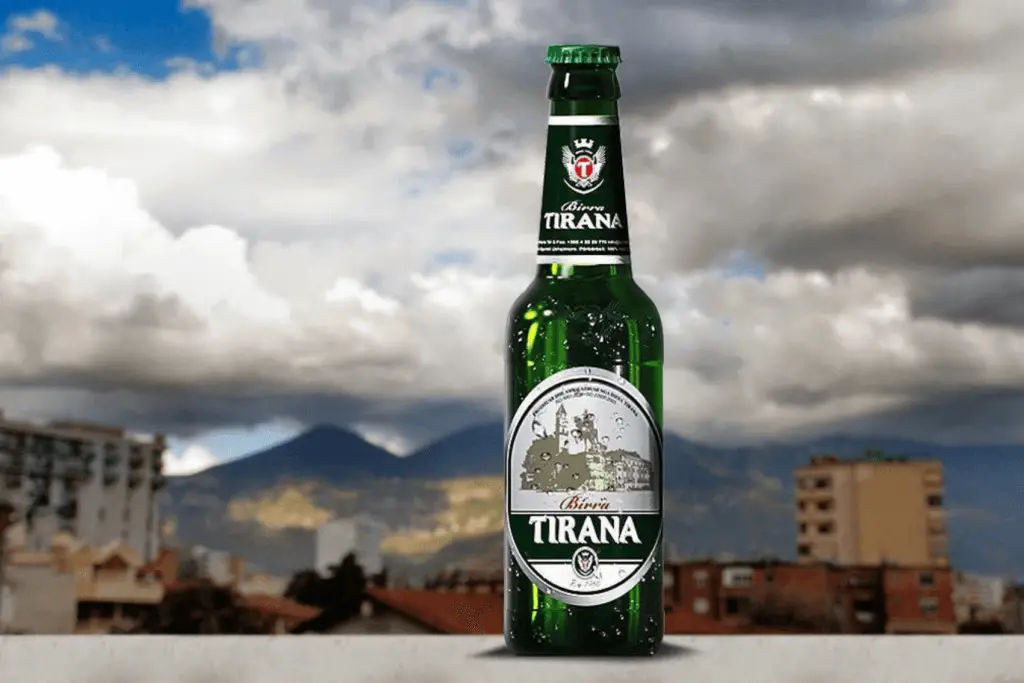 Another famous Balkan city, Albania, is a hub of popular brewpubs and breweries, depicting one of the matchless craftsmanships in the region. Birra Tirana is a Premium Lager that serves Albanians with its outlandish taste. The strength is 4% ABV, while the appearance offers a pale golden look. Its foamy white cap of lather embellishes the beer profile. The persistence in head retention is a bonus.
Embrace the mesmerizing scent of Tirana that delivers malt and earthy, grassy hop bitterness with an unforgettable taste. It feels moderately balanced and goes down effortlessly.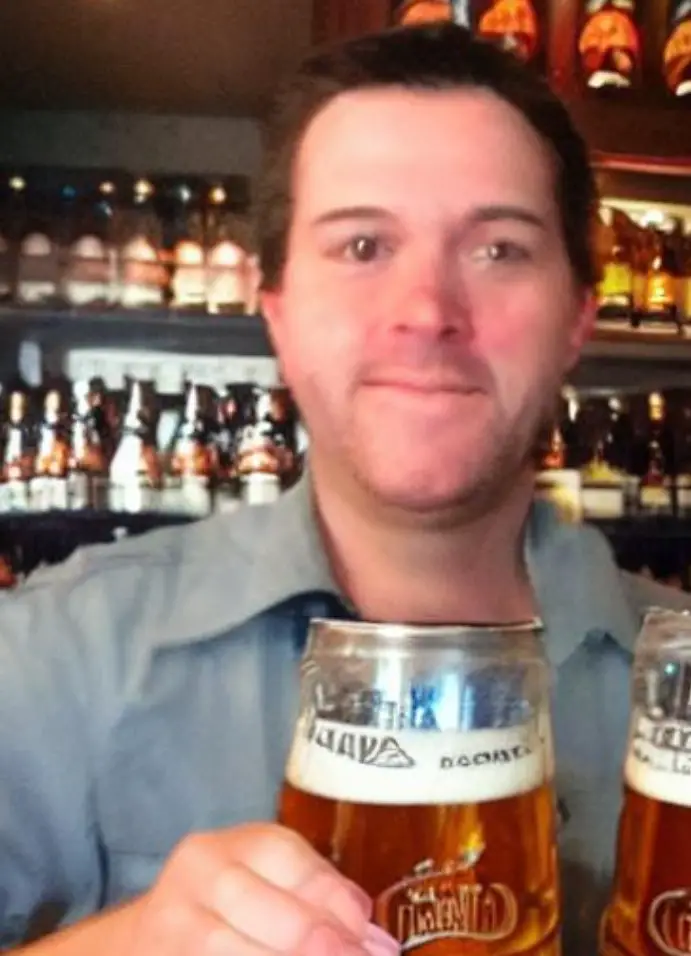 I am a passionate beer connoisseur with a deep appreciation for the art and science of brewing. With years of experience tasting and evaluating various beers, I love to share my opinions and insights with others and I am always eager to engage in lively discussions about my favorite beverage.