More like a communal activity, drinking beer in the Scandinavian region is a social way to connect with friends and share each others' problems while sipping a cold brew. All three major countries, Denmark, Norway, and Sweden, included in the Scandinavian region, share more or less the same beer culture. They focus on the finest quality brew and craftsmanship with the help of organic and locally-sourced ingredients to provide the best beers and sustain the environment.
In Scandinavia, hundreds of recently established breweries and pubs made it easy for enthusiasts to drink after a hectic work routine. Here is the list of the top ten premium quality Scandinavian beers to buy. Check it out and share it with your friends. 
Danish Beers
1. Mikkeller Beer Geek Breakfast
Are you a coffee lover? Do you need coffee to start your day? If so, Beer Geek Breakfast Stout, a beverage by Mikkeller, is perfect for satisfying your cravings. This Danish Oatmeal Stout contains a higher alcohol content, i.e., 7.5%.
It pours a pitch-black hue reminiscing of a black hole with a thick frothy white head that often disappears fast. As for aroma, you will feel the smell of oatmeal, coffee, malts, and chocolate when the beer opens. The taste follows the scent with sweetness at the beginning and a slight bitterness at the finish with hints of dry cocoa. This Danish drink is an easy beer with light carbonation.
2. Amager Bryghus Hr. Frederiksen
Hr. Frederiksen, a name of personality and potency, is a robust American Imperial Stout brewed in Denmark by Amager Bryghus. The alcohol content is too high, i.e., 10.5%. It pours a dark blackish hue with shades of amber. The head is beige, which further enhances the overall appearance of this distinctively incredible Stout.
Believe it or not, Hr. Frederiksen includes eight different malts to give a boost to the flavor profile. The use of chocolate, caramel, and coffee work wonders in this hybrid quad/stout's case because the toasted malts and heavy malts make this beer a worth-trying drink. Moreover, the soft carbonation, full-bodied character, and smooth flavorsome mouthfeel further give it a lovely touch.
3. To Øl Jule Mӕlk
Denmark is fortunate to have many mouth-watering full-bodied beers of various styles to impress beer enthusiasts. A heavy alcoholic drink, Jule Mӕlk contains 13% ABV, making it among the most potent and delectable Danish Imperial Sweet/Milk Stouts.
Jule Mӕlk, loaded with lactose, has pale malts, chocolate, roasted barley, smoked, melanoidin, dark crystal, and cassonade sugar. It also features hints of tettnanger, sorachi ace, and tomohawk hops. Consider it a perfect Christmas drink with light carbonation and a thick mouthfeel.
Norwegian Beers
4. Nøgne Ø Imperial Stout
Imperial Stout, a Russian-style Stout, brewed in Norway, contains 9% alcohol by volume. The deep brownish-colored beer forms a short-lived head with aromas of burnt sugar, roasted malt, chocolate, and faint coffee. However, the flavor profile is complex with more ingredients, such as dark fruit, brown sugar, chocolate, roasted malts, and coffee with wood and leather notes. This medium-bodied Stout gives a velvety, creamy, and smooth mouthfeel. Buy it to discover its more characters. 
5. Lervig Aktiebryggeri 3 Bean Stout
With an ABV of 13%, American-style Imperial 3 Bean Stout is a deep jet-black Norwegian beer with a brownish head that retains a long time. Its scent is mesmerizing because of cranberry, caramel, cinnamon, milk chocolate, vanilla, and cocoa powder with traces of almond and herbal/floral characters. The taste follows the nose with enhanced flavors, including treacle, black bread, tobacco, meaty malt, vanilla, toffee, cranberry, Christmas pudding, cinnamon, and almond with hints of floral character. It is a sweet, full-bodied beer with light carbonation and a subtle bitterness on the finish.
6. HaandBryggeriet Norwegian Wood
Have you tried Norwegian beers yet? If not, try this Smoked beer by HaandBryggeriet brewed with Munich malt, smoked malt, and crystal and chocolate malt with hints of juniper twigs, making this amber-brown beer a well-balanced alcoholic beverage. It contains a 6.5% alcohol content. The smoked beer is a medium-bodied drink with heavy carbonation and a slightly bitter finish.
7. Ringnes Bryggeri Pilsener
The most popular Norwegian beer by Ringnes Bryggeri is Ringnes Pilsener brewed in Oslo, Norway. It possesses an ABV of 4.5%. The clear German-style Pilsner pours a pale golden color with a frothy white head that leaves a lovely lacing behind. Its smell and taste offer pale unmalted grain with hoppy bitterness. With a medium body and elevated carbonation, Ringnes Pilsener is a good option for casual parties.
Swedish Beers
8. Omnipollo Noa Pecan Mud Cake
The American Imperial Stout, prepared by Omnipollo, a renowned beer brand in Sweden, is a pack of flavors with a high ABV of 11%. Its pitch-black appearance gives a sense of elegance when poured into the glass. It creates a tan head with moderate retention.
This beer bursts with aromatic flavors, including sweet fudge, chocolate, pecan pie, vanilla, and freshly-baked brownies. Up front, the taste may feel bitter, but it becomes sweet afterward. Moreover, Pecan Mud Cake offers a long finish with mudslide and toffee-like warmth. It is a full-bodied alcohol with soft carbonation and a smooth, creamy texture.
9. Närke Kaggen Stormaktsporter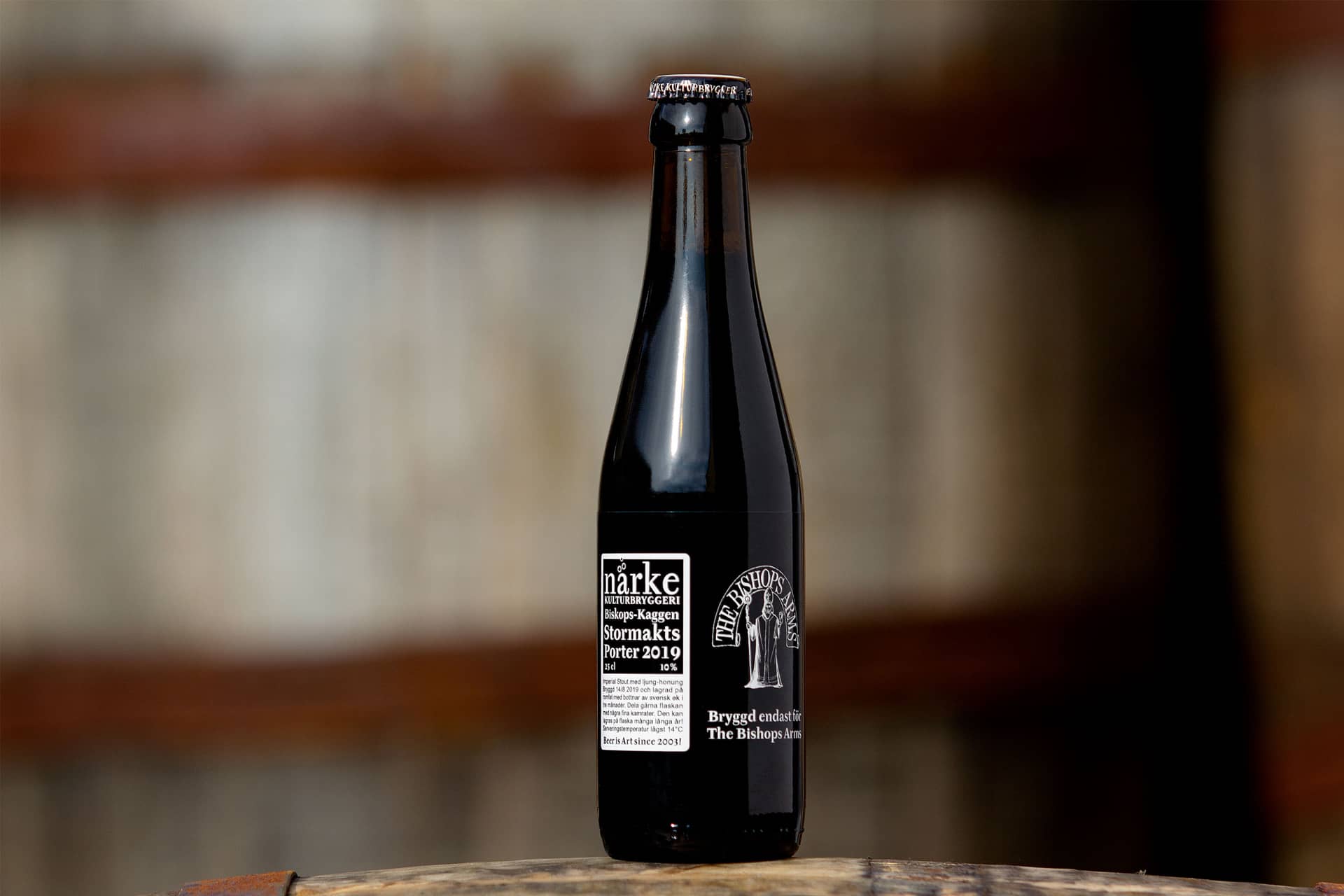 Kaggen is a Russian Imperial Stout brewed in Sweden by Narke with an ABV of 10%. It pours a night black shade into the glass with a mahogany head that retains a few moments. 
Filled with honey-like milk chocolate, ground coffee, and spicy wood, the scent of Kaggen is delightful, with a trace of licorice and caramel. The flavor profile is complex but beautiful. It has roasted espresso beans, chestnut honey, bitter chocolate, caramel notes, and dried fig flavors with a metallic finish because of its herbal dryness.
10. Siren Craft Brew Caribbean Chocolate Cake
Caribbean Chocolate Cake (CCC) is a luxurious Imperial Stout beer by Siren Craft Brew, a brewing company in the UK. However, It is also widely consumed in Sweden as Omnipollo collaborated with the brand to brew it for Swedish citizens.
The blackish color of CCC looks incredibly wonderful with a two-finger foamy head that lasts a long time. The notes of coffee, bread malts, and chocolate are evident to give the essence of a chocolate cake. With modest carbonation, the mouthfeel of CCC is luscious, rich, and creamy. Undoubtedly, it is one of the world's most delicious Stouts.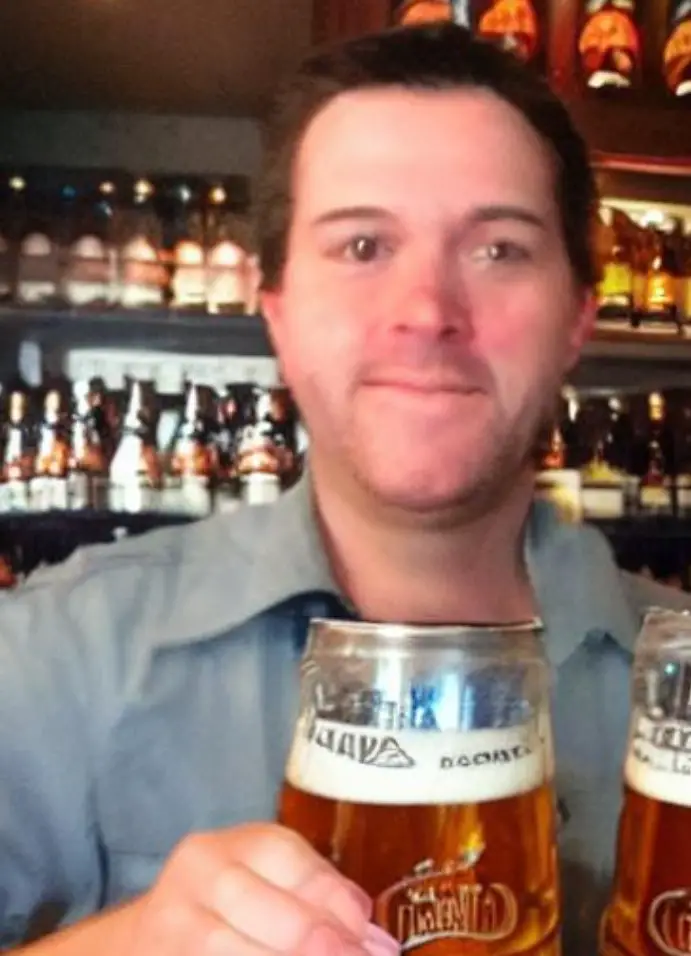 I am a passionate beer connoisseur with a deep appreciation for the art and science of brewing. With years of experience tasting and evaluating various beers, I love to share my opinions and insights with others and I am always eager to engage in lively discussions about my favorite beverage.