When it comes to drinking beer, where you're drinking plays a big role in your overall enjoyment. While it's true that the best stubby beer bottle brands are a dying breed, it doesn't necessarily mean that every brewer has given up on producing quality drinks on "steinies." 
Fortunately, there are still a handful of breweries that cater to these stubbies that saw the novelty and marketing value of bringing nostalgia with every stubby bottle. This article will discuss a brief history of stubbies and which brands you should look out for.
It's time to relive a once-American and Canadian classic – Stubby beer bottles.
The Rise and Fall of Stubbies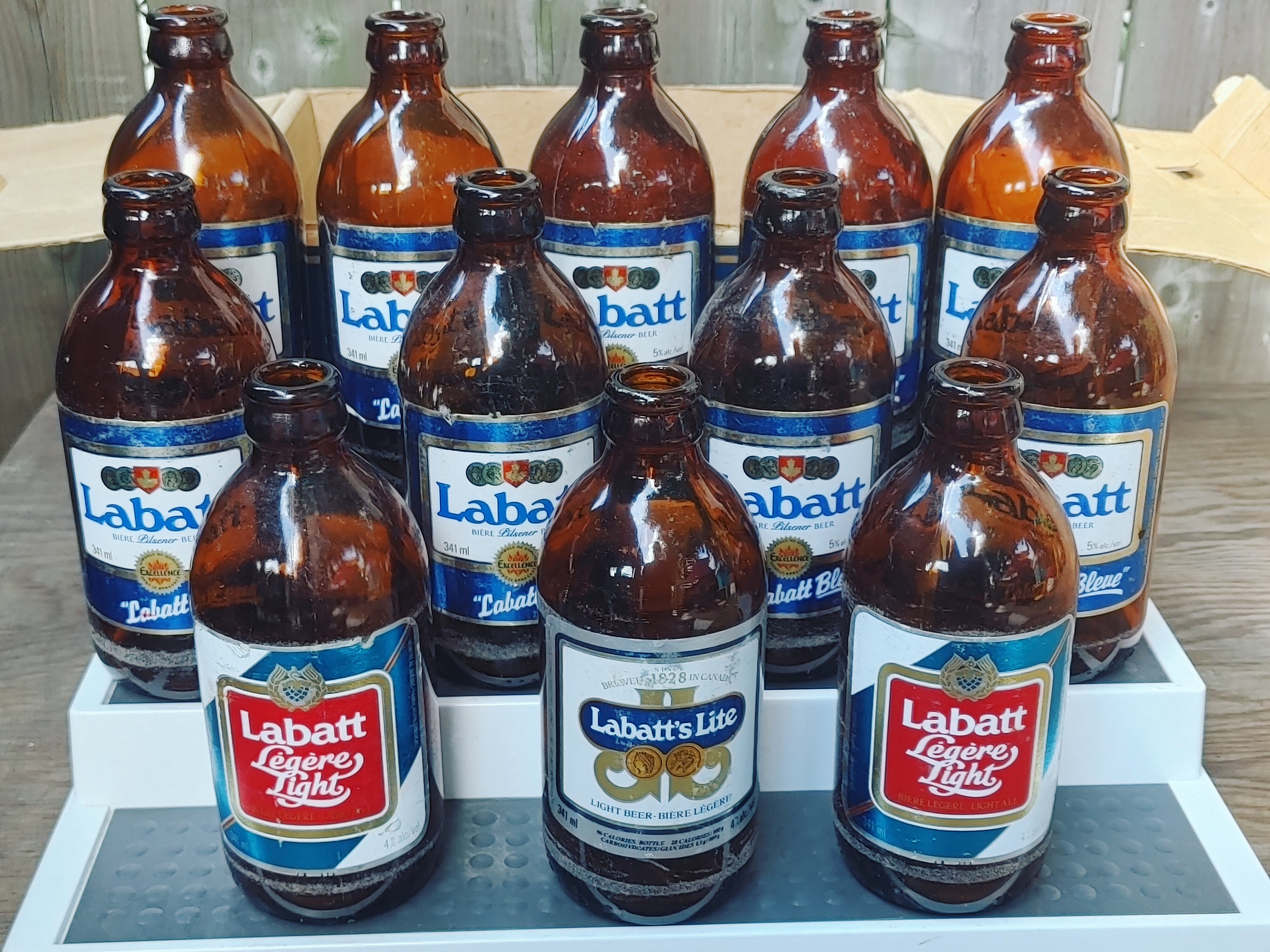 The Rise
The first "steinie" came to the surface during the prohibition era of the 1930s, spearheaded by the Joseph Schlitz Brewing Company. The bottles were made of thicker-than-usual glass and a short neck accompanied by the shape of a beer stein. 
This design was heavily favored by breweries due to its lightweight, durable, and compact properties, making it easy to store. These bottles are also known to break less during transit thanks to their lower center of gravity. As for the contents, these stubbies varied between 330 ml and 375 ml.
The Fall
Unfortunately, the best stubby beer bottle brands of yesteryear weren't able to survive the everchanging and fast-paced market trends of the beer industry. When globalization became more pronounced in the 1950s, the majority of these breweries chose to adopt the long-neck and slimmer bottle designs that we see today.
The Comeback
Stubby beer bottles are making a comeback thanks to the nostalgia factor associated with every bottle. While it's still not considered mainstream, you'll be fortunate enough to give these iconic beer bottles a try.
6 Best Stubby Bear Bottle Brands in 2023
1. Coors Banquet Lager Beer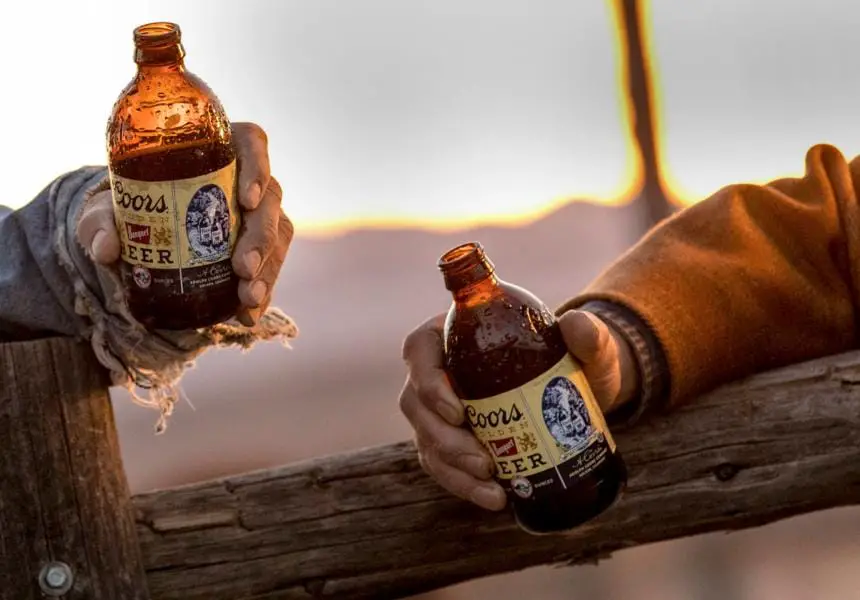 ABV: 5%
Subtly sweet and malty are a few of the flavor profiles that people love with every Coors Banquet Golden Lager beer. What sets this beer apart from the competition is the choice of ingredients used. Moravian barley and barley malt are some of the key ingredients in every brew.
The Coors Banquet Lager beer is one of the best stubby beer brands of 2023, thanks to its amazing flavor and just the right amount of alcohol content that's perfect for barbeques, chicken wings, burgers, and more. It's also great for parties, tailgates, and pretty much anywhere friends and family are involved.
2. Mickey's Fine Malt Liquor 12oz Grenade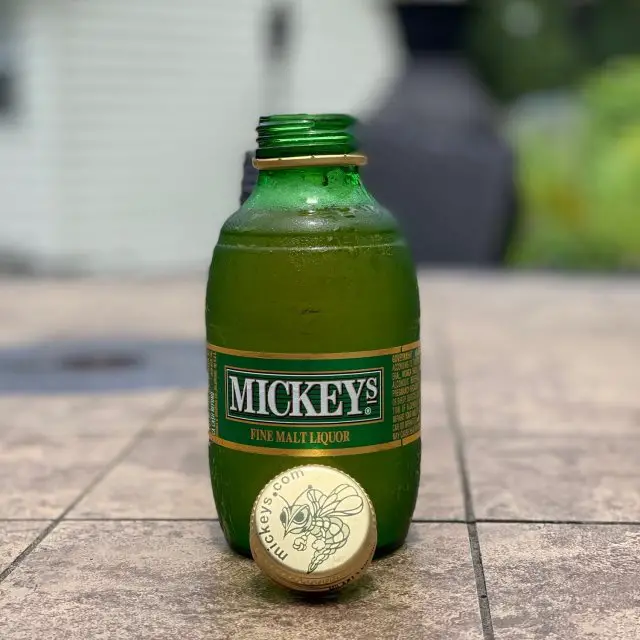 ABV: 5.6%
While it's not technically a stubby bottle, one can consider it one due to its short neck and stubby body (albeit in a grenade shape). Nevertheless, Mickey's Fine Malt Liquor in 12oz grenade bottles is popular enough not to get discontinued. 
If you are a fan of full-body malt liquors with higher-than-average alcohol content, it's safe to say that Mickey's Fine Malt has successfully captured the old-fashioned American malt in every stubby. Perfect for people who are into light yet versatile flavor profiles, as long as you can handle the alcohol responsibly. 
3. Red Stripe Jamaican Lager Beer
ABV: 4.7%
Experience a Jamaican classic like no other. If you are a fan of Pilsen malt, then Red Stripe Lager is one of the best in the business. While comparable to Corona Light, its distinctive and refreshing flavors make people choose the former.
Simply put, Red Stripe Lager beer is one of the best American lagers in a stubby. It has a remarkable and smooth flavor that has the right amount of sweetness. If you are looking for a beer that you can enjoy, both iced-cold or room temperature, the refreshing factor will still remain.
4. Miller High Life
ABV: 4.6%
Yet another American classic, Miller High Life is one of the oldest American-style lagers in existence. This golden pilsner is considered a premium-tasting beer thanks to its remarkable flavor. It's perfect whether it is paired with food or on its own.
Another reason that people enjoy Miller High Life is because it has been considered by many as crafty or artisan beer because of its proprietary taste. In fact, the stubby bottle alone has been collected by beer aficionados across the globe. With an alcohol content of 4.6%, it's one of the best get-together beers that friends and family can enjoy.
5. Switchback Ale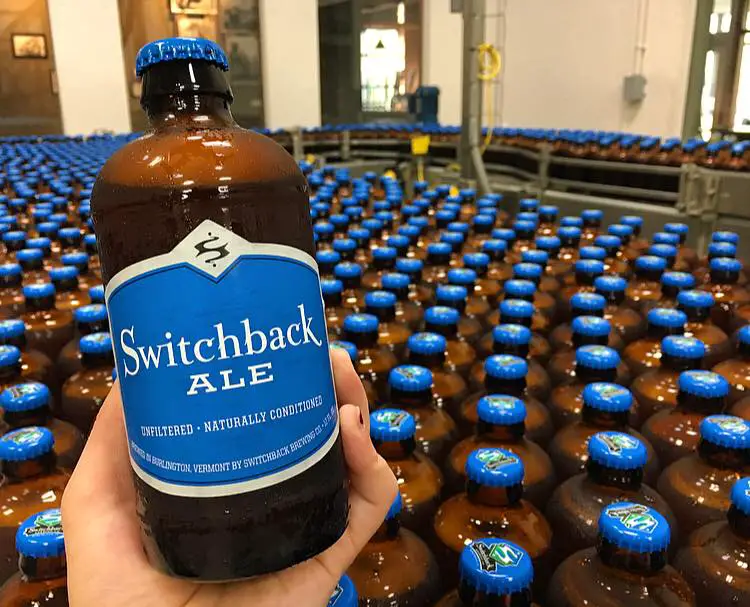 ABV: 5%
What started out as a flavor concept turned out to be one of the finest tasting ales in the market today. This ale has a bitterness that is not offputting, combined with the aroma of sour tannins and bread crust. While it's available in different sizes, there's something special about the stubby bottle variant.
While it's true that amber ale is not everyone's favorite, the robustness of the roasted grain flavor makes this beer quite enjoyable. Plus, the alcohol content of 5% is just right for outdoor hangouts and barbeques. If you are looking for a beer that is perfectly balanced and attractive to look at, then the Switchback Ale is definitely worth trying.
6. Session Lager
ABV: 5.1%
The Session Lager from the Full Sail Brewing Company is a classic all-malt lager that is smooth, crisp, and very refreshing. This beer has been one of the best stubby beer bottle brands since the early 2000s. 
This lager beer is perfect for all types of weather and is also one of the few beers that you can enjoy, even at room temperature. However, having it ice cold is the way to go. If you are looking for a taste of American classic with the added nostalgia of the stubby beer bottle, then you can't go wrong with Session Lager.
Summary
It's a very exciting time to enjoy the best stubby beer bottle brands in 2023. Now that these stubbies are making quite a comeback in the early 2020s expect to see more artisan beers in unique packaging to appeal to both men and women.
It's going to be very exciting for beer aficionados for years to come. In the meantime, take the time to appreciate the ones that are currently on shelves and experience the different flavor profiles of these stubby beers.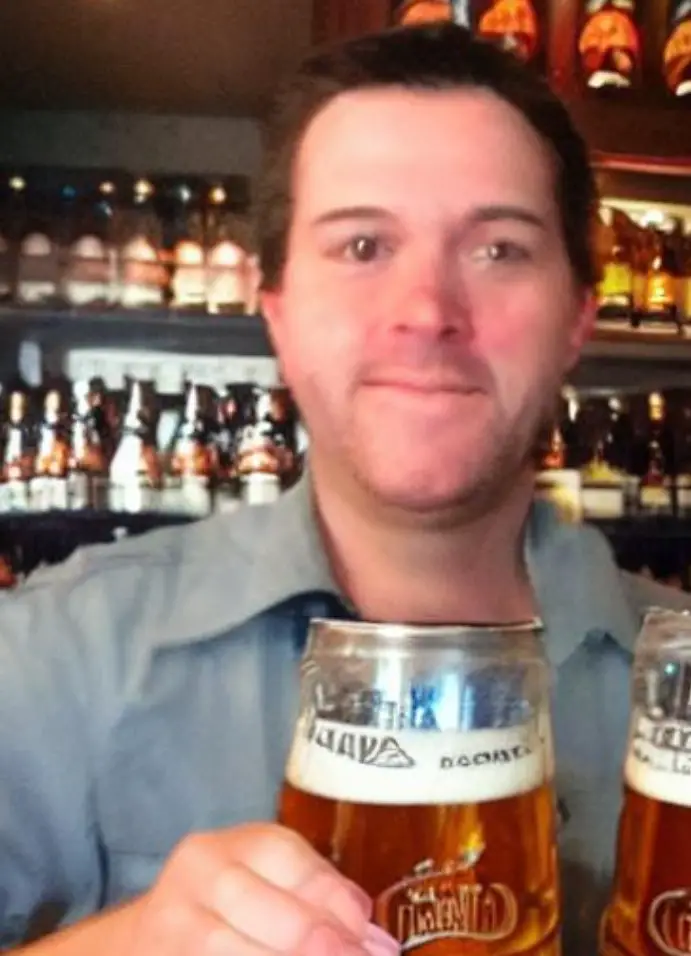 I am a passionate beer connoisseur with a deep appreciation for the art and science of brewing. With years of experience tasting and evaluating various beers, I love to share my opinions and insights with others and I am always eager to engage in lively discussions about my favorite beverage.